We help you discover the Best vacation spots in the US!
Whenever life becomes overwhelming with responsibilities, we dream about white sand beaches, clear blue oceans, coconut suntan lotion and delicious cocktails served in pineapples. It doesn't hurt to imagine the lovely, toned, sun-kissed beach goers either… Most of us think that white sandy beaches are limited to far-off tropical paradises, but that's not really the truth. There are many spectacular warm-weather escapes right here in our very backyard!
Let's face it. We dream of Mediterranean escapes and tropical islands. However, for anyone who works on a budget, that can't be a weekly or even monthly possibility. However, when you need a regular getaway featuring surf and sand, the spots below are quite feasible. Whether you drive to your nearest beach, or catch a plane a bit further afield and rent a car, it's pretty easy to enjoy more regular escapes.
Some of the top white sandy beaches on our list are beautiful all year long.
---
"If you're searching for the latest digital solutions in car rentals, check out our comprehensive guide on the best car rental apps of 2023 for a seamless booking experience."
---
🚐 Planning your next adventure? Dive deep into the world of Renting Camper Vans with our comprehensive guide on costs, top US destinations, and expert tips only on Car Rental Reviews!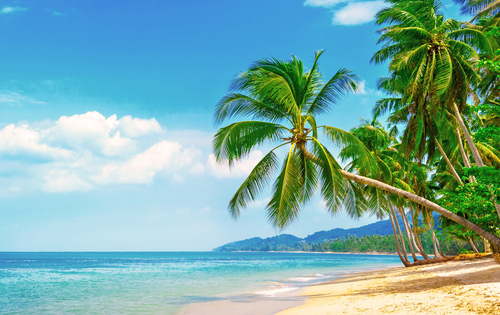 Carmel Beach, California
With never ending scenery and vibrant sea life this is the perfect beach for relaxing or surfing. This Pacific Ocean beach laces an extraordinary golf course and offers unforgettable sunsets. In addition to water-sports, and the Frank Lloyd Wright house, Carmel Beach hosts fun annual events too. Don't miss out on the Great Sandcastle Contest!
Venice Beach, California
If you enjoy relaxing days on the beach and vibrant nights on the town, look no further than this mile-and-a-half stretch of silky white sand with spectacular sunset views over the Pacific Ocean. When the sun dips behind the horizon, you will be drawn in by the action of the Venice Beach Boardwalk. Watch people lift crazy amounts of weight as vendors sell their wares and performers busk their talents in the hopes of being spotted by the next talent scout.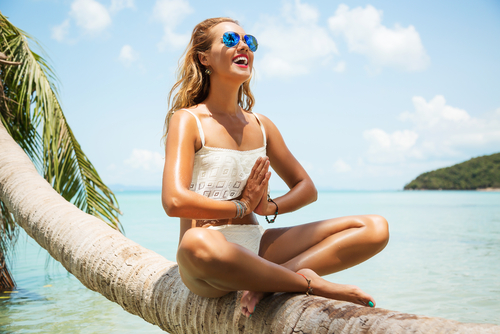 Coronado Beach, San Diego
If you're looking for the perfect year-round white sand beach destination, Coronado Beach is the place to be. This popular beach features a sunken ship, which can be spotted at low tide, and there's a section where you can let your dog enjoy some off-leash time. Best of all, the Mediterranean climate, mild surf and fine sand lend itself to a lovely escape.
Clearwater Beach, Florida
Famous for its breathtakingly beautiful blue water, this Gulf of Mexico beach features pristine white sands. It's the perfect spot for sun worshippers to get their sunbathing on, take a dip in the refreshing surf, enjoy boat tours, or burn some energy parasailing. You're bound to spot dolphins. At night, head to Sunsets at Pier 60 Daily Festival, which features crafters, artisans, street performers and more, 364 days a year.
Pensacola Beach, Florida
If you're headed to the panhandle, be sure to visit Pensacola Beach, which has been ranked by the USA Today as the number one beach in Florida. The clear, shallow waters that range from emerald to turquoise to royal blue are ideal for swimming and snorkeling with the rich marine life, and the beach has powdery soft sand. Pensacola beach is one of the best white sand beaches for spectacular sunsets and an old Florida feel.
Bowman's Beach, Sanibel Island, Florida
This remarkably undeveloped beach is accessible from the main Sanibel-Captiva Road. A family-friendly white sand beach, the island offers incredible scenery, including pastel sunsets and beautiful shells.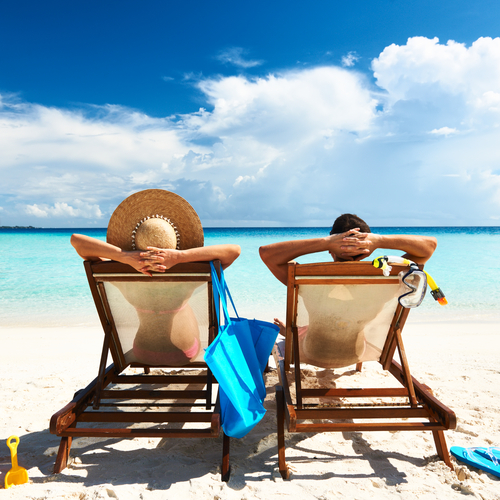 Grayton Beach State Park, Florida
With more than four hundred acres of white sand beach and a dune lake rich in wildlife, Grayton Beach offers camping facilities, an Underwater Museum of Arts (UMA) and opportunities to kayak, snorkel, and scuba dive.
Caladesi Island State Park, Dunedin, Florida
If you're up for a brisk walk from Clearwater Beach, Caladesi would be well worth a visit. Alternatively, you could take a private boat or pedestrian ferry boat to the dazzling, untouched island with cerulean waters and crystalline quartz sand. The island offers canoeing and kayaking through the mangroves, where you can observe the prolific bird life.
Marco Island Florida
Florida is spoilt with a vast shoreline and many spectacular white sandy beaches, so it's no wonder you see so many on our list. Marco Island in Southwest Florida is the biggest of the Ten Thousand Islands. It has a quaint fishing village which offers the perfect nautical vacation.
Mustang Island State Park
With something for everyone to enjoy, Mustang Island State Park is clean and pretty with lovely weather and car-free white sand beaches. The big Texas-sized waves draw surfers from everywhere, while the mountain bike and hiking paths and a 20 mile long paddling trail offer outdoors enthusiasts every opportunity to enjoy the fresh air.
Kiawah Island, South Carolina
Fly to Charleston International Airport and rent a car. From there, you can reach Kiawah Island in less than an hour. The island, which features a ten-mile long stretch of white sand beaches, is mainly a gated community of private residents. However, you can gain public beach access at Beachwalker County Park. Here, sun worshipers will be able to rent umbrellas and beach chairs and enjoy a cool dip in the shallow blue waters, under the watchful eye of lifeguards on duty.
Coligny Beach, South Carolina
Cutting across the southern end of Hilton Head, Coligny Beach is about as close to perfect as you can imagine. A boardwalk winds down the calm waters and white sand beach, which spans five miles and offers safe swimming with lifeguards on duty, just in case. There are well-maintained restrooms, shops, showers, and restaurants.
Cape Hatteras National Seashore, North Carolina
With more than seventy miles of wide, white sand beaches forming part of the Cape Hatteras National Seashore, Hatteras Island features practically empty, unspoiled white sand beaches. The Yucatan Channel and the island's location close to the Gulf Stream brings warm water oceanic currents and a mild climate. It's the ideal place for your summer getaway, although the climate is lovely all year long. Wade in the surf, relax on the sand, build sandcastles, have picnics, take a leisurely beach stroll, or fly a kite. The options are limitless!
Singing Beach, Massachusetts
You won't believe it until you see it with your own eyes – or hear it with your own ears. When you shuffle your feet on the dry sands of Singing Beach, you will hear the sing-song squeak of the white sand beach. No wonder families love this destination. If you have fur-kids, visit Singing Beach between mid-October and mid-April, when it is officially dog-friendly season. Interestingly, the critically acclaimed movie, Manchester-by-the-Sea was filmed nearby.
Coast Guard Beach, Massachusetts
If you're willing to brave the coarse sand and frigid water of Cape Cod, which reaches 60-70 degrees in summer. You will have to use a shuttle bus or bicycle to get there from Salt Pond Visitor's Center. There are spectacular, Insta-worthy views, such as the old Coast Guard station, and the Nauset Spit barrier system.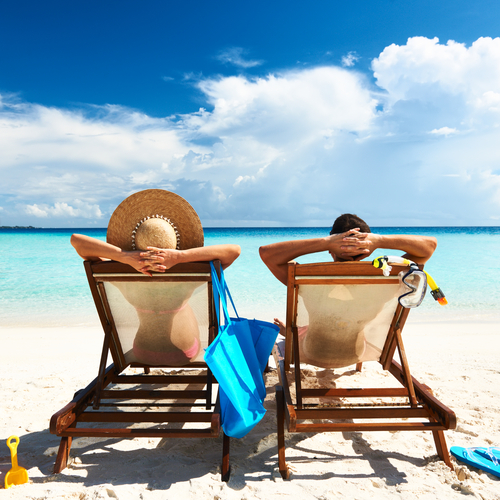 Orange Beach, Alabama
Looking for a new white sand beach on the Gulf of Mexico? Look no further than Orange beach, with its lovely nine-mile stretch of sparkly white quartz. The large, artificial fishing reef offers great deep-sea fishing excursions, but you can also book a charter, rent a boat, or simply select a spot on the pier while the family builds sand castles, relax in the sun, or toss a frisbee.
In addition to these beautiful home-grown beaches, Americans have the option to enjoy passport-free visits to a variety of other tropical destinations and white sand beaches in Hawaii, Puerto Rico. Some of the favorites include:
Tunnels Beach, Kauai Hawaii
Lanikai Beach, Oahu
La Chiva, Vieques, Puerto Rico
Flamenco Beach, Puerto Rico
Honokalani Beach, Maui
Kaanapali Beach, Maui
Kauna'oa Beach, Hawaii
The beauty of visiting one of the beautiful white sand beaches in the US, is that you can easily get there. Fly to your favorite destination, and rent a car in which to get around. In the more remote regions, you may not be able to find lodging very close to the beach, which means you will have to drive there. A rental car is a convenient way to enjoy a vacation without adding unnecessary miles to the clock and risking wear and tear.
Better yet, instead of spending days on the road, you can fly there in a short time and enjoy more time at your destination. You can rent a car to get around easily. Are you ready to visit these white sand beaches? Did we miss your favorite escape? Please let us know in the comments below.