Looking for car rental comparison sites? With so many options to choose from, it can be difficult to button down the best car rentals for your specific needs. You want a combination of features, and you want it at the best price on dates that suit you. There are many different car rental companies, each with their own different unique offers, car classes, car rental terms and conditions, and prices. However, at CarRentalReviews we aim to put everything in one place to save you time when you are trying to save money and hassle.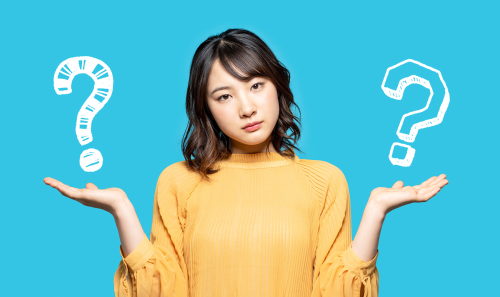 In this guide, we want to share the gen on the most popular car rental comparison sites, so that you know what to look for.

Top sites to compare car rentals
Booking.com
Booking.com is touted as the world's biggest car rental comparison services, covering all the major car rental companies, such as Europcar, Alamo, Sixt, Avis, Enterprise, Dollar, Thrifty, and Sicily by Car, combining in excess of 60,000 car rental locations in 160 countries. This site is best for drivers aged of 30-65. The site also compares accommodation establishments, ranging from hotels to apartments, resorts, villas, cabins and cottages and allows you to connect with other travelers. Booking.com has a rewards program, known as .genius, which affords you a week's worth of discounts on selected properties.

Kayak
A subsidiary of Booking.com, Kayak focuses on car rental, flights and accommodation deals. This engine searching for car rental deals across hundreds of sites to find you the cheapest options. Now you can find the cheapest car rentals – whether it is at the airport or in the city near you to compare the largest range of options. Since the information comes straight from the car rental agency, hotel or airline, there's no markup. It costs you no extra to use Kayak. The company pays Kayak a fee at no cost to their users. 
You can use the filters to tailor your search, and sort results based on price.
America Car Rental
America Car Rental has been around since 2008. The company compares more than 17, 000 locations in 125 countries .They promise to help you find the same car at a much lower price. America Car Rental does not charge booking fees, so if you're tired of hidden costs, America Car Rental is the way to go.
Priceline
Priceline is trusted by eight million travellers. The site contains 290 of the best car hire brand in the name Most bookings through Priceline. They provide customer ratings, everything you need to know before picking your car and choosing your price.
CarFlexi
CarFlexi claims to have access to the lowest prices as well as free add-ons. They help you pick the right rental by showing you everything you need to know first, including past customer ratings and more.
CarRentals.com
An expedia group company, CarRental.com caters mainly to tourists to America looking for airport car rentals. The site uses a filter tool to compare car rental prices. You can also join the company's newsletter, known as the Price Drop Alert. Like other car rental comparison sites, CarRentals.com covers prices from the major providers, including Ace, Advantage, Alamo, Avis, Budget, Dollar, Fox and Hertz.
Orbitz
At Orbitz, you can compare all kinds of deals, ranging from rental cars to hotels, flights, vacation rentals, cruises and activities. They offer an easy search option to help you find everything you need in one place, based on your pick-up and drop-off locations and your dates. Additional search options include car types, and preferred rental company. As a member of Orbitz, you can access additional travel perks, benefits and savings.
Travelocity
Like Orbitz, Travelocity also offers reviews on a variety of rentals, including flights (from more than 400 airlines!), hotels, cars, cruises and activities. As a member of Travelocity, you can unlock an additional 10% off on selected hotels.
Save70
Save70 provides great comparisons on the cheapest car rentals. Started by individuals in the tourism field, they know what you're looking for and they know how to find deals. They also offer comparisons on flights, hotels and cruises in addition to car rentals.
Skyscanner
This website searches thousands of destination to compare thousands of car rentals deals to help you find the cheapest deals. They will find the deal that suits you and transfer you to the company so that you can make your booking.
Readers will find this interesting and helpful! The Benefits of Renting a Car for Business Travel | Efficiency and Productivity
How to Compare Car Rental Deals
You might be wondering why we're even including this section in this post. How do you compare car rental deals and why? Surely it's as easy as grabbing the cheapest option?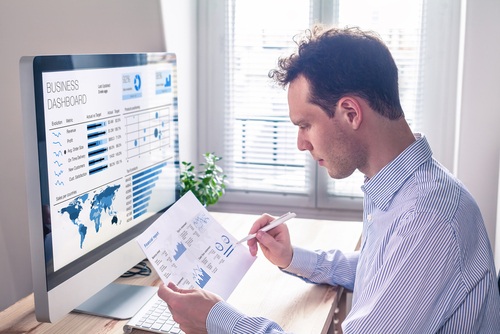 Not so fast!
While most of us listen to the pocketbook, there's more to a car rental deal than that. That's why it's important to compare other features as well – not only the price. At CarRentalReviews.net, we make comparing car rentals easy with helpful, independent car rental reviews that cover a variety of topics, including:
Car rental options or classes. While most car rental companies supply cars in a diverse range of classes (small, medium, full-size, economy, sports car, luxury car, van, SUV and pickup), others offer a small selection of car classes from one or two brands.
Booking options. Many companies offer online booking, but some require that you complete your order in person at the rental counter.
Additional options. While the cheaper companies offer the basic additional options, such as GPS and child safety seats, others have premium offers, which include items such as satellite radio, WiFi, unlimited navigation, and toll fee assistance, to name a few. Companies charge different fees for these additional products, so it is good to know what's available.
Insurance is typically basic, but you can add optional top-up insurance at an additional fee.
Roadside assistance is usually part of the rental contract, but it may be limited with the smaller companies.
Pick-up service is available from some companies. This means that they offer airport transfers, or rides from your hotel to the car rental office to complete your order. Some companies will collect the car from you when the rental period ends.
Rewards Programs and more
Rewards programs are helpful in saving you money on your travels. For that reason, it is important to compare the savings and discounts that are available from different car rental companies.
Locations. You might not think about it when you're looking for quotes, but it is important to know whether a company has a location nearby. Also, some companies only have airport locations, which can work out costly with the additional concession and location fees on top of standard rental rates. It's usually cheaper to rent from a down-town location instead of the airport.However, knowing what's available can help you decide whether the savings are worth taking a cab from the airport to the rental office.
Disabled accessibility devices are important if you need them. Thankfully, most companies do offer that. However, they may have limited availability, especially on last-minute bookings.
Payment options. With most companies, you need a valid credit card in your name, with enough availability to cover the entire estimated rental cost and an additional amount on top.
Limitations. Some companies will not rent a car to persons under a certain age (21-25). Others usually charge an underage surcharge for younger drivers.
Something that most people fail to research about a car rental company, is customer service. Knowing how the company treats their clients and employees is probably the most important part of the deal. It doesn't matter how cheap they are. If their service is bad, you're wasting your money. That's why it's important to read customer reviews. Such reviews will help you see the type of issues that come up with the company repetitively. Then, you can ask yourself whether you're happy to put up with that if you could spend less money on the car rental. Our car rental reviews will help you understand what's on offer.
📌 Looking to Plan a Spontaneous Adventure? 🌍
If you've ever been struck with the urge to get away for the weekend at the last minute, you know how overwhelming it can be to find a reliable car rental on short notice. That's why we've put together the ultimate guide to securing a last-minute weekend rental. Get tips, tricks, and expert advice to make your spontaneous road trip a smooth experience!