If you have not used a car rental in a while, you might have some questions about your best options. Most people are used to airport car rentals, which make a lot of sense when you're flying somewhere… But what if your car is in for repairs and you just need a car to get around town? 
Airport car rentals are typically more expensive due to the airport taxes and fees. Also, can you rent a car from the airport location if you don't have a plane ticket? These are some of the questions you may be asking when you need to hire a car and you consider using an airport car rental location instead of one in the city.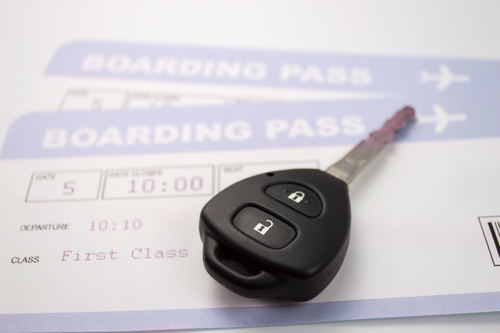 Airport car rental locations mainly service people coming off planes, as that's their usual market. However, most of them will also rent to people without return plane tickets. The reason the cheaper car rental companies require that, is merely to protect their property. Legally, unless it is in their rental policy, they must rent the car to you provided your meet the rental requirements, which include:
Sufficient funds on your debit card to cover the car rental deposit, estimated rental costs, and the specified additional amount;
Required license and identification;
And sometimes, a high enough credit score.
The car rental company may ask for a flight number, so that they can confirm whether your flight has been delayed, so as to avoid charging you a no-show charge.
Some locations use inventory control and pricing as reasons to make airport car rentals to local residence more complicated. Since some airport locations have limited space, they try to discourage locals from renting vehicles from those locations. They also tend to keep their best selection of newer cars at the airports in order to appeal to travelers. Since travelers tend to be more likely to treat cars with care as they visit hotels and tourist attractions, while locals may be less careful while running their usual errands around town.
In terms of pricing, travelers are also more likely to pay premium prices than locals for car rentals. So, by gearing local car rentals towards the city locations and travelers towards airport locations, companies maximize profits.
It's important to know that while airport car rental locations typically include airport taxes and location fees, it is not always more expensive than inner city locations. If you're a local looking for a rental car, it would make sense to research all locations near you to find the best price. Also, many car renters agree that not all companies are ornery about asking for boarding passes or travel itineraries. Everyone agrees that, as a frequent renter, it makes sense to join the various car rentals companies' preferred programs, as that cuts down on significant hassles and queuing.
How to Get a Cheap Car Rental from an Airport Location
The quickest way to find a good deal on car rentals, is to hit up the travel-deal comparison websites, such as CarRentalReviews. Comparison sites aggregate the best deals from car rental agencies that best suit your preferred location and travel dates. Compare rates using the best rate shown on the results as your benchmark when you visit the actual car rentals company websites. You can save a lot of money by researching various options.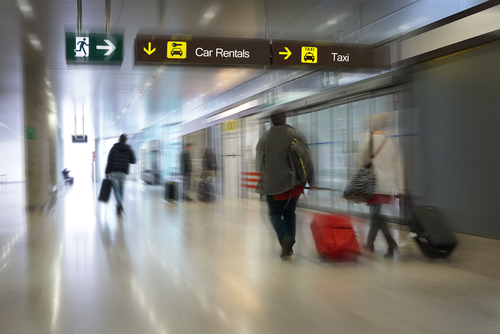 When you have found a car rental company you trust, head to their "offers" or "deals" page to see how you can save money on your car rental bill. It helps to sign up for loyalty programs, which usually aggregate points with every rental to contribute to a free rental or other benefits and savings once you have sufficient travel points. Some sites may have a "rent for 3 days, pay for two" deals. One-way rental is another helpful way in which you can save time and money. If you're traveling to another city where there's a location of the car rental company, you may be allowed to drop the car off there. Always be sure to check with the company whether that is allowed. 
If you'd like to save on daily rates, consider a weekend booking. Some companies offer fantastic rates on weekend rentals, so if you're flexible, consider hiring a car from Friday to Monday, or at least include those days in your rental.
Most airports feature a wide selection of car rentals companies from which to choose, even if there is no inner city location. Here are some airport popular car rental locations to consider:
Click here to compare car rental rates now!