What do you give a girl or guy who already has it all? Forget about flowers and socks. Keep the chocolates, and add one or two dream birthday destinations to a special road-trip. You'll be loved for life – even if it's your own birthday road trip.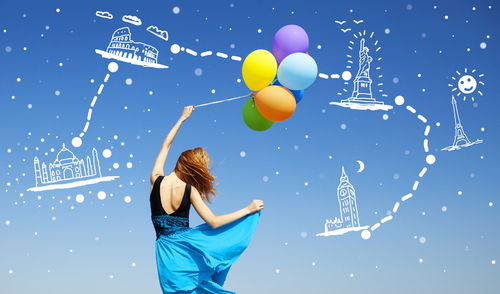 Have you (or another special person in your life) been dreaming of visiting certain birthday destinations in the US, but always making excuses? Surprise them with a car rental, accommodation and tickets to some awesome events in their city of choice, and all the excuses will evaporate like mist in before the sun.
Let's look at some of the top birthday destinations, arranged by age.
20-somethings
The 20s are a time of celebration, lights, cameras and action – whether you're famous or not. Unless you live in these cities, they make for awesome birthday destinations for a weekend or week-long trip.
Las Vegas or Miami – Celebrate your 21st birthday in style by booking a trip to Vegas or Miami, now that it's finally legal to go clubbing, drinking and gambling in these nightlife hubs.
New York City – On everyone's bucket list, you can truly enjoy the youthful vibes of the City That Never Sleeps during your twenties. From shopping to shows, pubs, fancy restaurants and people watching, NYC is bound to keep a piece of your heart.
Nashville or New Orleans – If you love live music, cool bar scenes and good food, head to New Orleans or Nashville.
30-somethings
By the time you hit the big 3-0, you'll likely start feeling like an adult. That's the perfect excuse to hit the road to one or more of your dream birthday destinations. Of course, you'll have to extend it from a quick weekend getaway to something a little longer, because you're older and – well, you're moving slower, right? *wink*
Here are the top birthday destinations for 30-somethings.
Key West – Not quite prepared to give up the party scene just yet? No problem! Key West, Florida has all the energy you need to party like it's 1999.
San Francisco – A diverse city, San Francisco is the perfect birthday destination for anyone who enjoys the vibrant city scene, as well as beautiful parks. And you need a pic of the Golden Gate Bridge for your Instagram account…
Seattle – If you've traded your energy drinks for coffee, you must visit the original Starbucks in Seattle. The city always has events throughout the year, so plan to attend your favorites, and remember to visit the Space Needle and the mountains. 
Aspen – Colorado is another popular destination that offers something for everyone. The picturesque mountainside city offers a range of upmarket attractions, including boutique shopping, posh restaurants and incredible spas.
40-something
For many people, their forties is the busiest time in their lives, what with tweens or teens or young adult children, colleges, or some early grandkids to contend with, and a demanding career. You need a break, but not too far away. Here are the top birthday destinations of 40-something year olds.
Anchorage – If you're into adventure tours and spectacular natural beauty, you should head to Alaska for your next birthday. It's certainly a must on everyone's bucket list.
Maui – Not too far away, but still beautiful and relaxing with its beautiful beaches, Hawaii is a popular birthday destination.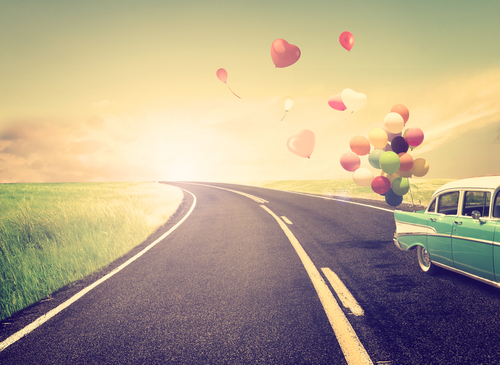 When you reach your fifties, you've truly earned a wonderful overseas tour as your dream birthday destination. Hire a car rental, and tour Europe for a month!