A college road trip and the associated lessons can transcend that which they will learn during their time at the college. As a parent, a college road trip is one of the last things you can do with your little bird before he or she flies the coop. It will also allow you to watch your child's growing independence.
Here are some awesome tips you can use when you do your 2020 college road trip planning.
College road trips are not only for touring colleges. You can also turn campus move-in into a family road trip.
Create a target schools list. It's possible that just about every university sent your teenager mail, but it will serve your family better to focus on those that are on their target list. Sit down and talk about the schools that should be on your target list, and why.
Do multiple college road trips, by visiting one region per trip. This will eliminate the stress of trying to get to each college on the list in a short weekend, and it will also give you more opportunities for quality family time.
Sign up for information sessions ahead of time. If they don't have an online system in place, call the admissions office to find out how to go about a tour of the institution.
Create an itinerary that gives you and your child sufficient time to see all the schools in a region on each road trip. This gives you an opportunity to explore the surrounds and enjoy the journey instead of stressing about how to get it all done in a limited window of time.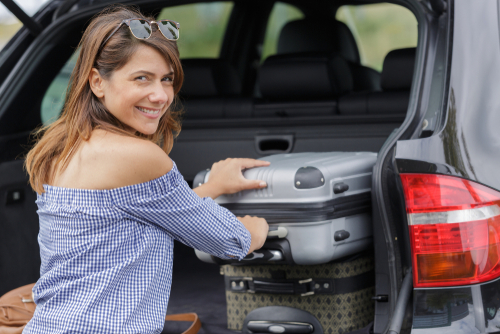 College Road Trip Planning: Logistics
There are things you can do to ensure your trip goes according to plan; it starts with a happy teenager and a safe vehicle. The last thing you want is to be stranded on the road with an unhappy teenager, so consider the following:
Rent a car for your college road trip. That way, the car is new and the maintenance record up to date, so the chances of a breakdown are limited.
Leave early, especially if you're driving a long distance. That means that you will get there early and avoid peak traffic.
Pack a picnic lunch or snacks, and allow your teen to create a playlist. For once, let your freak flag fly and be a teenager to set your child at ease for this daunting experience.