Interested in finding out how much does it cost to rent a car? The cost of renting a car is similar to buying an airline ticket. The cost of renting a car depends on things like your age, location, how long you need it, and the type of vehicle you choose.
By 2027, the car rental market is projected to reach $144.21 billion. In the U.S. and around the world, car rental companies aim to provide excellent customer service and cater to their clients' needs. People from all over the world enjoy the convenience of renting a car for both business and pleasure.
There are many advantages of renting a car for a road trip. One of the biggest reasons to rent a car for your road trip could be to avoid putting the miles on your car. While renting a car for a road trip may appear more costly upfront, the savings down the road may make it worthwhile.
Let's examine some factors that determine the cost of renting a car and answer the question how much does it cost to rent a car.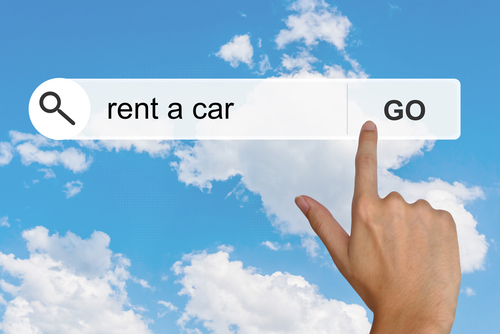 Some car dealerships offer the option of renting a car, but not all of them. If you are considering purchasing a particular make and model of vehicle, this is an excellent way to see if it will meet your needs.
So, how much does it cost to rent a car from a dealership? A local Dealer near Me sometimes offers rentals for daily use. Also, there are "try before you buy" programs where you can rent a car for a day, and if you buy a new car at the dealership, the rental is free.
Not many people know this but you can rent a car from a dealership. Several Toyota, Ford, and Lincoln-Mercury dealerships offer rental cars on site. Aside from renting the latest model, you can even buy the car if you like it.
Renting from a dealership limits the availability whereas a car rental agency has a variety of cars from different brands and models. Car rental companies, unlike dealerships, may not have your specific model, make, or size available when you are renting one.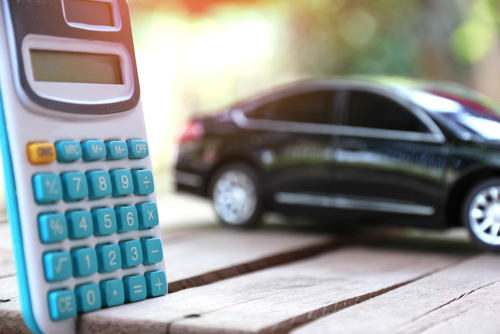 Since these dealers want your business, they often offer free roadside assistance and unlimited mileage.
Long Term Car Rental: 1 month or more
It is usually cheaper to rent a car for a long period than to rent it daily. Long-term car rental can be booked for several weeks, a month, or even longer based on your needs.
The longer you rent the car, the more you'll save. With renting as opposed to leasing, with a long-term car rental you will be able to enjoy far greater savings and flexibility.
One-month contracts are flexible so that you don't need to be locked into a lease.
If you're planning to travel across the country and want to pick up and drop off at different locations, one-way car rental is convenient.
With a discount on a monthly rental Loss Damage Waiver, you can save even more.
For any reason that may require you to switch your long-term car rental vehicle, talk to your car rental agency about scheduling a swap.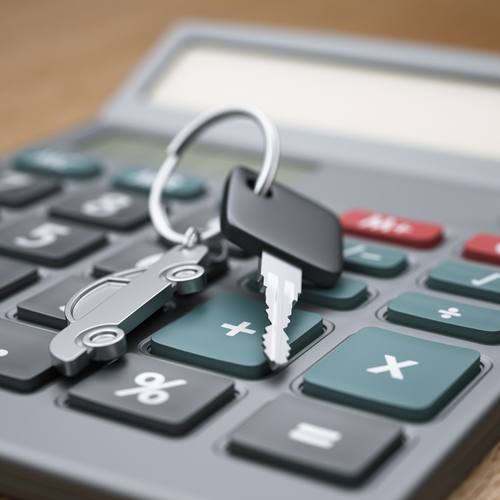 Five Factors Affecting How Much it Will Cost to Rent a Car
Like most things in life, some factors influence the cost of renting a car from a car rental company. Things like weekly car rental rates with unlimited mileage can affect the car rental cost Let's take a look at car rental prices and important things that can potentially increase, or decrease the cost of renting a car.
Age of the rental car
The older the vehicle is that you rent, the cheaper it will be. You can save money by renting an older vehicle.
Size, type, brand, and model of the rental car
When it comes to rental cars, the bigger the vehicle, the bigger the price tag. Vehicles such as minivans, spacious cars, SUVs, vans, trucks, convertibles, and similar vehicles cost more than regular vehicles.
A rental car's brand and model are also very important. Even though most rental cars are not affected by it, opinions about some brands can influence the price. German cars tend to command higher prices since they are seen as more reliable.
On the other hand, Russian and sometimes French and Korean cars may not be seen as trustworthy, so their price may be lower. Every brand, however, has its loyal followers.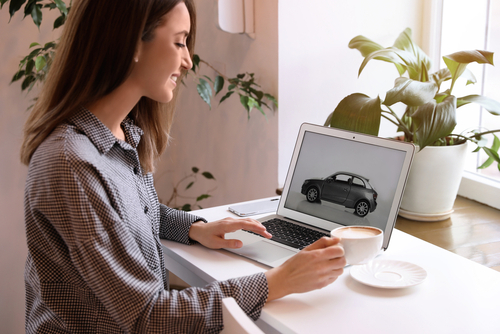 How far in advance you book your rental car.
Generally speaking, booking in advance will result in the lowest rates on rental cars.
Don't prepay for gas.
Many car rental companies offer prepaid full tank options which are convenient because you don't have to worry about refueling before you return the vehicle. Alternatively, you can search for a gas station nearby and fill up your tank.
Insurance and additional extras
Comprehensive car rental insurance is more expensive, but it reduces your risk as a renter. Extras like GPS and kids' car seats can also be added to the rental car price.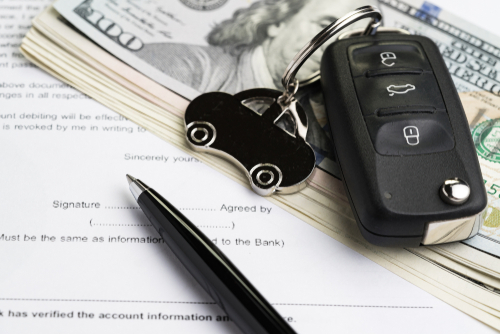 So, How Much Does it Cost to Rent a Car?
The average daily rental rates for a car are $30. Prices are affected by several variables, including location, insurance, and extra fees. Your final price can increase significantly if you have to pay extra for GPS or fuel.
It is important to know that car rental is a seasonal business, as it is most popular in April and less popular in September. There may be an increase in car rental prices in spring and summer and a decrease in autumn.
Have you been wondering how much is it to rent a car from Enterprise? Or how much does it cost to rent a car at Hertz? Or you could be asking how much does it cost to rent a car from Budget?
Furthermore, you could be wanting to know how much does it cost to rent a car for a week from Enterprise? Maybe a week is too long and you could want to know how much to rent a car for a weekend? Car rental companies do not all have the same policies or pricing, so you need to inquire before renting a car.
In this article, we have answered the question of how much does it cost to rent a car. Also, we discovered a few factors that may help you save money when renting a car.