A Death Valley road trip has been described as the greatest road trip in America. Granted, the names of the various iconic locations are ominous: Devil's Golf Course, Funeral Mountain, Badwater… And it's all located in the Death Valley National Park. This area around the Nevada / California state line was obviously pure torment to those who named the different locations, but as well-prepared travelers, we can revel in the lively location that features salinic creeks where tiny fish thrive, and where colorful wildflowers bloom.
It's no wonder that the Death Valley road trip is a must on the bucket list of every lover of American history, scientist, park ranger, runner, biker, hiker, stargazer, photographer, birdwatcher, artist and lover of a good road trip. It's hard to truly describe the Death Valley as a unit, because each iconic site is so very different.
Start your trip from Las Vegas or California and be sure to leave enough travel time to explore the Death Valley properly, rather than settling for a whirlwind tour. You'll need a four-wheel drive vehicle to thoroughly explore. Don't own one? That shouldn't hold you back from experiencing all the incredible sights on offer. You could rent a 4WD vehicle for the road trip. That way, all occupants will have comfortable seating and packing space for luggage.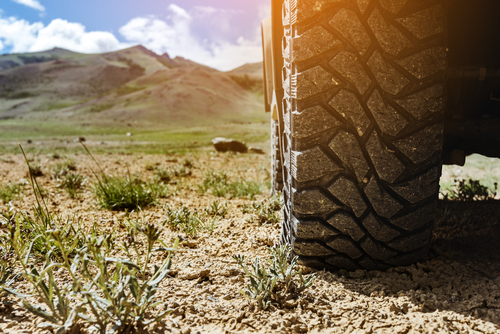 If a Death Valley road trip is on your bucket list, check out these iconic places that you should definitely visit:
Artist's Palette – You will be in awe as you drive along Artist's Drive, which culminates in Artist's Palette. Mineral rich formations color the hills to resemble splashes of color on an artist's canvas. Take a walk through the hills and over the ridges to experience the most incredible close-up perspectives of the different colors.
Badwater Basin – The saltwater flats of the Death Valley is the lowest point in North America, at 282 feet below sea level. It can get hot here during summer, so plan your outing to the Badwater Basin for early morning, or for a cooler part of the year.
Zabriskie Point – At sunset, the hills of this iconic spot are lit up in shades of pink and orange. Stay a while longer and wait for the Milky Way to present you with a spectacular show of shooting stars. Take a hike along one of the paths overlooking the Golden Canyon for some magnificent photo opportunities.
Mesquite Flat Sand Dunes – Just outside of Stovepipe Wells, these dunes covered in mesquite trees rise up to 100 feet. For great photos with no tourist footprints, it would be a good idea to hike out. Be sure to plan accordingly, as it can be difficult to hike through sand. Again, you want to bring a hat and plenty of water, and leave early if you're doing it in summer.
Ubehebe Crater – Six hundred feet deep and half a mile across, this crater offers a variety of hiking options and views. Choose the option that suits you.
Dante's View – Featured in the original Star Wars film, this 5000 feet high viewpoint provides incredible panoramic views over Devil's Golf Course and Badwater Basin. As a bonus, you don't have to hike! You can hike if you want to, as there are several paths to choose from.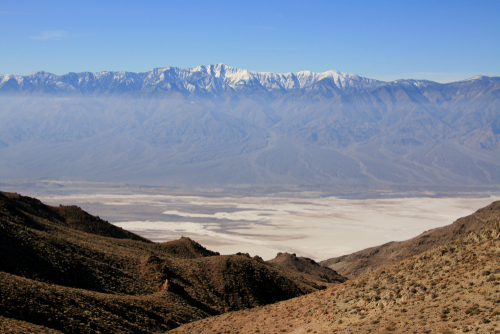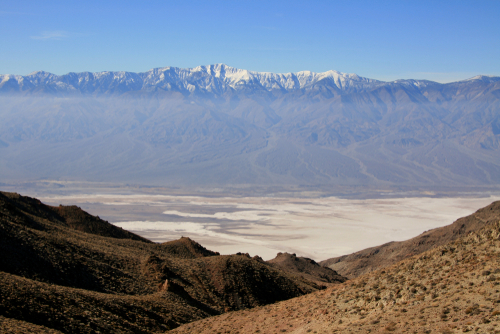 These are just some of the incredible sights available on your Death Valley road trip. Many amazing views are available from the parking lots, if you don't wish to hike. We've also collected some awesome car rental coupon codes for you to use to save some money on your rental cars. But whatever you do, don't leave your camera at home. You will want to record these experiences to memory and to Instagram, of course!