The details of that night are still fuzzy, but you remember telling your friends that you are fine… and, what is a couple of tequilas anyway? And then those brilliant blue lights and screaming sirens… and the judge's gavel knocking that guilty verdict right through your soul. In this post about DUI and car rental, we cover all you need to know about renting a car when you have a conviction.
Driving under the influence is an offence that sticks with you and can negatively influence your life for years on end. Besides possible jail time and losing your licence (either temporarily or forever), you may even lose your job and be limited in many choices down the line.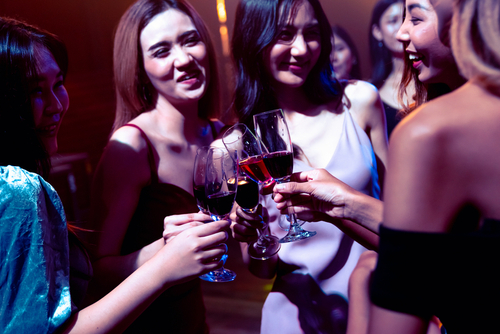 In this post I look at how a DUI can affect car rental and what other options or choices you may have, so say, "Cheers!" And call an Uber.
Rental Cars and Bars – a Terrible Mix
Almost all rental companies refuse to rent to a driver with a DUI, although the time that has passed since your conviction can play a role in deciding if you are approved for a rental vehicle or not.
In vacation mode or while on business, you may need to hire a rental car for various reasons, and now you wonder whether that previous DUI on your driving record will prevent you from getting a rental to get around. One thing you can be totally sure of, a DUI is a major turn-off for car rental companies.
A DUI conviction has many long-term consequences that drivers do not consider. An attorney can help you avoid the long-term consequences of a DUI conviction if you have been arrested for one. If you have a squeaky clean record (or not – we can check) and need a rental, pls visit CRR for a comparative quote on a rental car.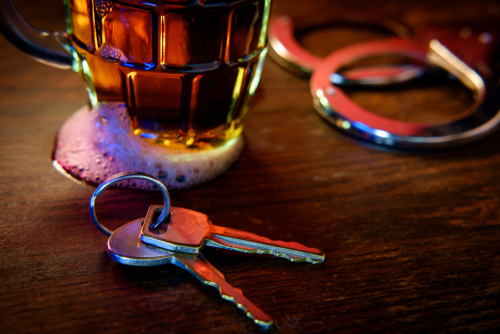 DUI and Car Rental: How Car Rental Companies View Your DUI History
Your driving record will be checked by the car rental company. In the end, they are going to lend you a car, so they want to make sure you are not a risk for them. A DUI will often result in you being rejected by the vast majority of companies, including big names such as Avis.
Yet, each has limits on how far it looks and considers a DUI in its rejection process. For instance, Avis will not accept an applicant who has been convicted within the last four years.
Others might have a policy that prohibits employers from hiring anyone who has two or more violations in the last two years, regardless of whether all three have been DUIs. You can therefore have speeding tickets, a DUI, and another citation and be rejected.
DUI and car rental – stuck with alternatives
You should contact a few rental car agencies in the area where you plan to travel and find out how they deal with DUIs. Some car rental companies will allow you to rent a vehicle after a few years, but the more recent your DUI conviction, the less likely you are to be able to do so. Because it's all about risk avoidance, companies are within their rights to refuse someone with a DUI, which leaves you back at the options of walking, using public transport, begging a lift from friends or family, or hailing a ride-share service.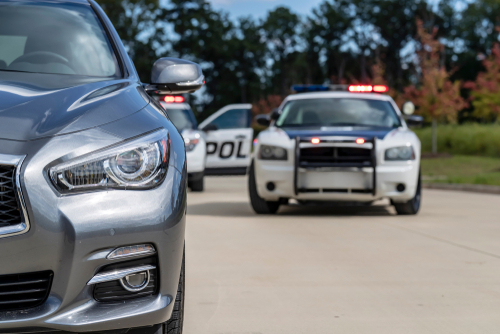 Rental companies do have the right to refuse service to individuals with a DUI as they want to reduce any risk of loss.
What If I Have to Use an Ignition Interlock Device?
Rental companies do not have ignition interlock devices in their rental cars. If you must have an IID in any car you drive, you would not be able to rent one in the first place. If you do try and rent a car, the rental car company may not realize that you need an IID when they do a preliminary check on your driving record. You may think that it is a way to beat the system, right? The court may have given you an IID in your probation, but the onus is on you to use it. I would not suggest trying this at all. You could face serious consequences if you are pulled over in a rental car, and an officer notices you are not driving a car fitted with an IID, including possible jail time.
You May Be Excluded From Renting in the Future for Traffic Violations Other Than DUIs
The refusal of a rental vehicle is not exclusively due to a DUI. Unpaid parking tickets, driving without a license, or recent car accidents, for instance, could lead to you being excluded from entering into a vehicle renting contract. This is a frustrating after effect of DUI and car rental.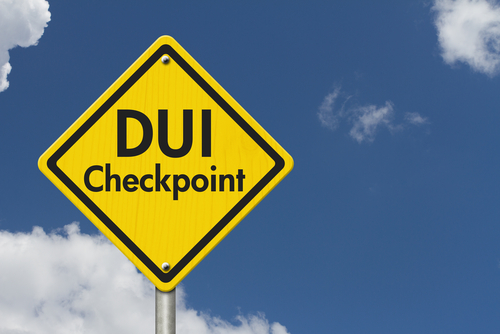 DUI and Car Rental Companies: What If They Don't Check My Driving Record?
Some rental car companies do not pre-screen drivers' records. This means your past convictions may not be known to them. It would be best not to rent a vehicle out of state if you are not allowed to drive a car, or if your license has been suspended. It's still illegal even if they let you rent the vehicle.
Your Life May Never be the Same
If you had a DUI conviction in the past, you may not be able to rent a vehicle, and this can be extremely depressing and soul destroying. The long-term effects of a DUI conviction are numerous.
Here are a few examples of long-term consequences that go beyond prison time and fines:
You could lose your job if you have to serve time in jail. Furthermore, if you drive a company car, you may not be able to continue working. People with criminal records are not eligible for some jobs, such as school teachers. So you might need to make a complete career change.
Programs that provide government benefits—Some programs do not provide benefits to people with criminal records.
Because you are now a liability to your insurance company due to your DUI conviction, your insurance policy will be more expensive. Therefore, regardless of how safe you were, your insurance rates will likely rise.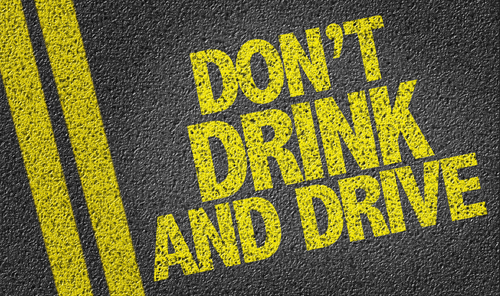 If You Have a DUI, You Can't Go to These Countries
Making the right decisions in life is something we all know… we also know that no one is perfect. Driving under the influence of alcohol or any other impairing substance is a choice people make… a truly bad one by the way! As it often leads to DUI and car rental consequences.
Depending on where you live, you might pay a fine, lose your license or both—and you will more than likely spend some time behind bars. All of this pales against what could happen if you get into an accident and hurt or kill yourself, or someone else.
Finding out that you have a DUI could expose you to another long-term concern—you might not be allowed into certain countries, sometimes for many years, sometimes forever. Check this out:
Australia—e-Visas are required for entry into Australia for U.S. citizens. The application includes passing a character test, and applicants must have no serious criminal history, no arrests, and no associations with criminals.
Canada—Driving under the influence is a serious crime – up to ten years in prison are the penalties. An individual convicted of any alcohol-related driving infraction, may be prohibited entry into Canada.
South Africa. When visiting South Africa, you'll need to disclose any criminal record voluntarily—even if you're not asked about it. When you do not, it is known as "deception by silence", which will result in your immediate refusal. It is still possible to return to South Africa once the conviction has been expunged from your record if you disclose your criminal history – it depends on the immigration officer's judgment.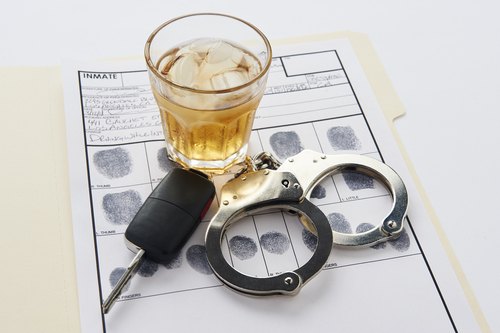 So Can I, or Can't I?
It is highly illegal to drive while intoxicated, impaired by alcohol, or while under the influence of drugs. You can expect fines, imprisonment, and to lose your driving privileges for a period of time, or permanently, if you commit multiple offenses.
The effects of a DUI on you could be detrimental to your career, your future job applications, children custody or your ability to own firearms. Having a history of a DUI may even disqualify you from entering some countries.
However, imagine that you were convicted of DUI a fair amount of time ago, you have paid your debt to society, and now have your license back. Your lesson has been learned, and you'll never drink and drive again… So now is it possible to rent a car with a DUI on your record?
As it turns out, it all depends on where you rent the car. Each has its own set of rules. Here are the responses from a few companies:
You will not be able to rent a car from these Avis Budget Group companies if you have a citation of a DUI, DWAI or DWI within the last 48 months.
Enterprise, Alamo, National
This company does not accept licenses that restrict the licensee to only using and operating vehicles equipped with breathalyzers.
The websites of all three of these companies do not mention DUIs.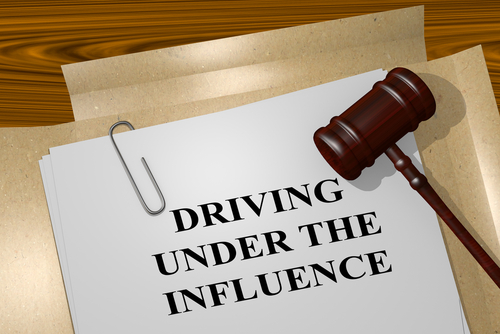 Can I get around this?
Perhaps. As usual, it is complicated as it is based on the state. After you've been charged with a DUI and done everything associated with punishment for the same, you may be able to apply to have your DUI expunged. Expungement removes the DUI record from a person's record.
Note: if a DUI is expunged and a DUI occurs again, the two counts are still combined). Depending on your state, it may stay on your record for many years, decades, or even forever. Therefore, it depends again on where you are in the U.S.
DUI and car rental – conclusion
In short, if you have a history of driving under the influence, you may still be able to rent a car, but it depends solely on the company. In most cases, DUI and car rental are mutually exclusive.
Be safe and if you drink… please don't drive!