How rich is Jeff Bezos actually? After a major drop in Amazon stock prices at the start of August, Bezos' net worth fell by $13.9 billion. The company failed to produce the anticipated growth in the second quarter, this saw prices sliding by more than 7%.
As Bezos' wealth dropped, it allowed French tycoon Bernard Arnault to claim the top spot among the ultra-wealthy. Arnault leads LVMH, a conglomerate of luxury goods companies that includes Louis Vuitton, Sephora, Moȅt & Chandon, and Tiffany & Co.
For now Mr Bezos may not be the richest man on earth, but the first man to accumulate $200 billion still has a collection of automobiles in his garage/s (purpose built of course), to astound petrol heads and lovers of luxury sports cars equally.
If, unlike Jeff, you can't afford to outright buy any of these super beauties, there are companies in the USA that can help you live the billionaire lifestyle. We will tell you a little more about renting a luxury or super car later in this article, but first – let's see what the second richest man has shining on his garage floors.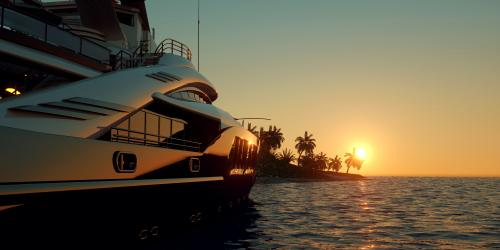 How Rich is Jeff Bezos? His New Yacht Costs Around $ 500 Million, His Property Portfolio Equals That – and This is What is in His Garages
It is a pretty well documented fact that up to 2013, Mackenzie Scott, the bi-centi-billionaire's ex wife, still drove her then husband to work in a Honda Accord. When asked about the car he explained that it better aligned with Amazon's client base and that "it was a perfectly good car". The Wealth merchant has a few other perfectly good cars, a huge property portfolio, a luxury jet…and he is in the process of building a super yacht so big, it needs its own support yacht with a helicopter pad.
1997 Honda Accord – reportedly the car he upgraded to after listing Amazon and making billions. He drove a '87 Chevy Blazer before – which he incidentally used to take Amazon's first packages to the post office.
Cadillac Escalade – a full-size luxury SUV manufactured and designed by General Motors.
Lincoln Stretch Limousine – It would be un-billionaire like not to own one of these. The Amazon founder has been seen stepping from his limo at many high profile events – as they say – when you have it, flaunt it.
Range Rover – Sleek lines, a rugged look and super smooth drive for an SUV are all features of this classic British stalwart.
Mercedes-Benz S450 – It may not be the most expensive model in the range, but it still deserves the S-Class name. There are 2 12.3-inch displays for media and driver information, 64-color ambient lighting, 16-way power adjustable front seats, and leather upholstery. Factory-installed features include soft-close doors, an electronic trunk closer, wireless charging, and navigation. A dual-zone climate control system and satellite radio are also included as standard features.
Ferrari Pininfarina Sergio – At around $3 million this is the 'cheapest' of the super cars in the Bezos collection. In total, only six Sergios were built. The United States is home to three of them, Japan to one, and Europe to the other two. It has a top speed of 202mph.
Bugatti Veyron Mansory – With a top speed of 254mph this is rumored to be Jeff Bezos' favorite ride. With a price tag of $3.4 million, this is what the mega wealthy use to do a bit of peacocking. Tom Cruise has one, Beyonce gave one to Jay-Z for his birthday, and Jay Leno, The Game and Floyd Mayweather Jr. all have the car that says, "Nothing is too expensive, nothing is too beautiful".
W Motors Lykan Hypersport – At a cool $4 million this is a great price for a car featured in the Fast and the Furious, and if you consider that there were only 7 of these built, and one of them is owned by the Dubai Police, it shows just how rich is Jeff Bezos.
Koenigsegg CCXR Trevita – This legend could become yours, if you have a spare $4.8 million to spend on a car. Trevita is Swedish for "three whites," which refers to the Koenigsegg's diamond-weave, carbon-fiber bodywork. CCXR Trevita's twin-supercharged 4.8-liter V-8 delivers 1,018 horsepower.
Lamborghini Veneno – The Veneno's amazing V12 engine delivers 750 horsepower and a top speed of 220.5 mph. It accelerates from 0 – 62mph in 2.8 seconds.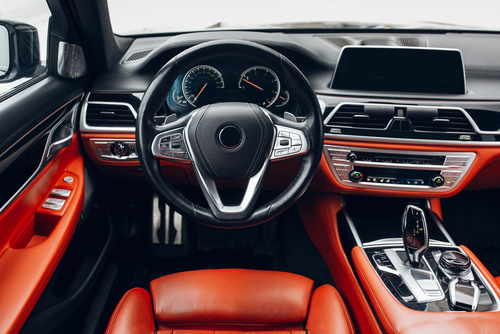 Where Does the Man Who Sells Everything Live?
I am guessing you have wondered what Jeff Bezos' house looks like? Andy Jassy, Amazon's new CEO, has taken the helm, but billionaire Jeff Bezos remains rich – and he owns a property portfolio to back it up:
Apartments in New York City at $80 million – The four condos on Fifth Avenue in the theater district are close to Broadway and have a combined floor area of 20,000 square feet. There are three lower floors in the penthouse, with a total of 15 bedrooms and 14 bathrooms, lined with Italian marble, and an abundance of open living spaces. Aside from a 24-hour concierge service, the building offers a movie room, games area, fully equipped gym, and golf simulator.
Home in Washington at $23 million – A textile museum in Washington DC was converted into a private residence that he purchased in 2016. Constructed in 1912, this building is situated in the upscale Kalorama neighborhood, where Ivanka Trump and the Obamas reside. His property is connected to the one next door by a covered driveway. Washington's largest residence has nearly 27,000 square feet of living space, spread out across two buildings.
Bezos paid $165 million for the palatial mansion of David Geffen, which he purchased in February 2020. Geffen's yacht, The Rising Sun, was used to conduct the largest real estate deal in California history, according to the Wall Street Journal. With a total of 13,600 square feet plus two guest houses with pools, a nine-hole golf course, and tennis courts, the mansion is built on eight acres of prime real estate. In addition, it has a European garden, a "rock lagoon" pool and spa, and waterfalls.
Spanish-style mansion in Beverly Hills at $24 million. – The listing for the property describes it as having a greenhouse, a sunken tennis court, a swimming pool, four fountains, and a six-car garage – not to mention seven bedrooms and seven bathrooms.
Jeff Bezos lives out his childhood dreams of 'Star Trekking' on a 30,000-acre ranch in Van Horn, Texas. This huge estate contains more than a fantastic mansion and a 12 bed bunkhouse – it's the base for Blue Origin, where Blue Shepherd is launched… and returned to.
Mansions in Medina, Seattle at $63 million. Bill Gates also lives in Medina. There are only 3,000 residents in the small city, which offers relative safety and private beaches, which attracts billionaires. Bezos owns two properties in the area.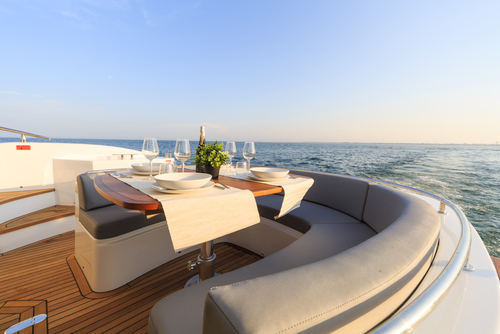 Other properties
According to the 2017 Land Report, Bezos is the 28th largest landowner in the country. The property empire he has is worth at least $400 million.
A $7.6 million Manhattan condo purchased in 1999
He bought the Washington house to "protect privacy" across the street in 2020 for $5 million
The Beverly Hills mansion next door to his four-bedroom property was purchased for $13 million in 2017.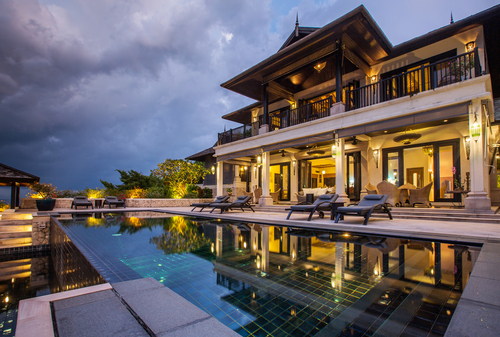 Rent or Hire a Luxury Car And Experience How Rich is Jeff Bezos
There are only around 2800 billionaires in the world and 615 of these super rich stay in the U.S.
If, like the other 328,199,385 non-billionaires, you just cannot afford to buy a super luxury car, it's ok – no need to choke on your Kobe, all is not lost. You can act and feel just how rich is Jeff Bezos by renting your own luxury on four wheels. We have put together a comparison of what it would cost to rent the vehicles standing in his garage.
| | |
| --- | --- |
| Vehicle type | Estimated rental per day (Approximate figures) |
| Honda Ballade | $35 |
| Cadillac Escalade | $400 – $600 |
| Lincoln Stretch Limousine | $125 – $150 per hour |
| Ferrari Pininfarina Sergio | Ferrari rentals range from $995 to $2499 per day, depending upon the model you choose |
| Bugatti Veyron Mansory | To rent a Bugatti for a day will set you back $20,000 to $25,000, including taxes. Roughly the price of a new Subaru Impreza |
| Lamborghini Veneno | Without mentioning security deposits (suffice to say make sure you have a REALLY solid bank balance): Depending on the model anything from $1000 to $4500 per day |
| Koenigsegg | The surprising part is that instead of purchasing it, you can lease it for $24,000 per month with a $650,000 (plus tax) down payment for 60 months, instead of buying it outright. Think about that for a moment… |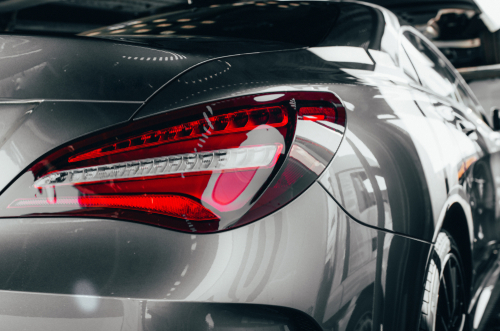 To wrap it up, If you want to feel the thrill of the billionaire lifestyle and you ask yourself, "How rich is Jeff Bezos?", then click for a comparative quote from any of the leading car rental companies.