When you need enough space in a vehicle for a road trip for the entire crew, you might be wondering what's the best: minivan rental, or hiring an SUV. Both options offer a range of benefits, and which you go with will depend on the trip and who you're taking with. Let's take a look.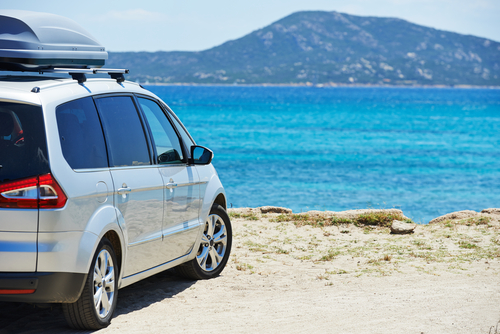 Interior Comfort – Seating and Storage
The longer the journey, the more important it is to ensure the comfort of your passengers when you rent a car. Minivans have additional seating in the third row. Therefore, if you're transporting several adults, that might be a good option, unless you opt for a top-of-the-line SUV. While a standard SUV might technically have enough seats for all your passengers, you want to be sure that everyone is comfortable. The last thing you want is grumpy passengers who don't have enough leg space.
Your destination is another issue to consider when you rent a car. The longer the trip, the more likely your passengers are to take luggage with them. You want to ensure there's sufficient trunk space. The Chevrolet Suburban has 94.7 cubic feet of trunk space, whereas the Honda Odyssey has 148.5 cubic feet. Clearly, the Odyssey would be the better choice if you're going on a lengthy trip – such as moving your child to college.
Safety
When it comes to SUV or minivan rental, there's barely any noticeable difference in safety between the two. In recent years, safety has been a major selling point, which has been guided by industry regulations. However, in addition to meeting the basic guidelines, both minivans and SUVs are known for their safety features.
SUVs typically have higher seating, which gives the driver a better perspective of the road. Minivans, on the other hand, have lower platforms, which means they are less likely to roll over. Use your own driving history and your travel plans as a guideline.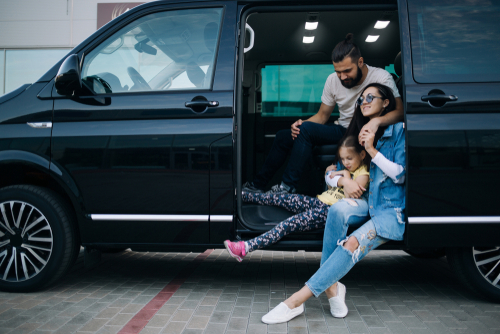 SUV vs. Minivan Rental – The Technology
Finally, in today's world where we need a constant connection to the world wide web, technology is the key to keeping passengers happy. The technologies in both SUVs and minivan rentals are pretty much on a par, however, it will differ by model. If  you're doing shorter trips, it's not worth paying thousands of dollars extra for upgrades or downgrades. However, if it's a cross-country family road trip with temper-prone toddlers, it may well be worth your while to get in-car rear-seat entertainment systems when you rent a car. 
If you're traveling with a group of adults, be sure to opt for a SUV or minivan rental with USB ports. The 2017 Hyundai Santa Fe has USB ports for every passenger seat, which will ensure that all devices are charged and individuals are happy. What more could you ask from a minivan rental than happy passengers?