Leaving your beloved pet at home when you go on holiday might not be an option. If you have to rent a car for your trip, you will need information on companies that offer pet friendly car rental.
During the Covid-19 pandemic, 21% of pet owners spent more money on their pets. People have become more connected with their furry friends, and want them by their sides. We've compiled all the information that you will need to find pet friendly car rental easily.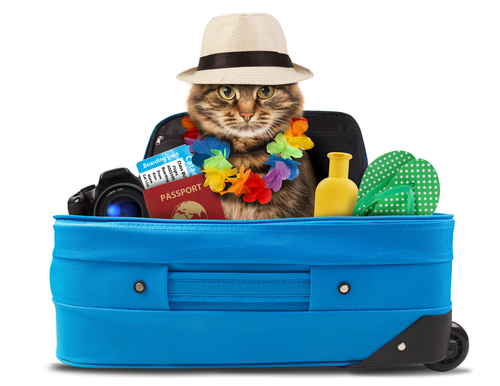 It is important that you are familiar with the pet friendly car rental companies policy. When you make your car rental booking take the name of the person you're talking to. When you pick up the rental car, you will have all the information you need, as well as the name of the person who supplied the information.
Remember you will need to restrain your pet even when the car rental company does not include this in their policy. This is very important to keep your pet safe. You could use a crash-tested carrier or seatbelt harness. This way both you and your pet can enjoy a safe ride.
Do Car Rental Companies Allow Pets in Rental Cars?
In response to the growing demand for pet-friendly car rentals, companies realized that many people wanted to take their pets on weekend trips or holidays. After all, our furry friends become family. In the past pet friendly car rental was not as widely available as it is today.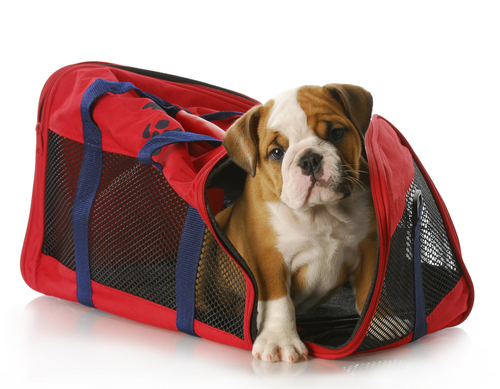 While most car rental companies are pet friendly nowadays, it is still important to let them know ahead of time if you will be traveling with your pet. Car rental companies will in turn explain all the facts of their pet policy with you. Additionally, you can ask questions such as, what are the pet car rental policies, and how does it work?
Pet Friendly Car Rental: Tips for Planning Your Trip With Your Pet
If your pet does not travel with you on a regular basis it will be best to try and get them used to the car beforehand. Making a few shorter trips with your pet alongside you will help them adjust to driving in a car faster.
If the road trip is sudden you might want to consider a mild tranquilizer to keep them calm especially if the trip is long. Getting a travelling kennel can also help to make sure they remain safe from harm. Cats and dogs have more needs when they travel than other household pets.
Here are some pet car rental travel tips that you could use:
Groom your pets in advance— A freshly groomed pet won't shed as much hair and won't leave a smell behind. By doing this, you will be able to avoid paying extra cleaning fees.
Prepare a place where your pet feels safe—As with a baby, pets are attached to their blankets or pillows. Adding these familiar items to the crate you plan on travelling with will help them. The kennel or crate should also be large enough for them to travel in for a longer period of time.
Tips to keep the car clean—If you plan to let them walk freely in the car, consider using a blanket in the area where they will spend most of their time. Make sure that the company you are using will allow you to do this as most of them require the pets to be in a kennel or cage.
Accommodation—Make sure that the place you've booked for accommodation is pet friendly. As with the pet friendly car rental, hotels will also have their own policies in place. Phone the hotel beforehand to make sure that your type of pet is allowed.
A pet kit—Pack a kit especially for your pet that consists of the basics like food, medication, a collar, water, cat litter, toys and supplies they need on a daily basis.
Prepare for any emergencies that could occur—Your pet's microchip should be updated before the trip. All vaccinations should be done to protect your pet from diseases. Medical records should be kept with you and you should see a vet beforehand to make sure your pet is in good health.
Where to Find Pet Friendly Car Rental Near Me?
Among the questions you might have are:
What does Budget car rental dog policy entail?
Or are dogs allowed in enterprise rental cars?
Please download your FREE copy of pet friendly car rental company regulations.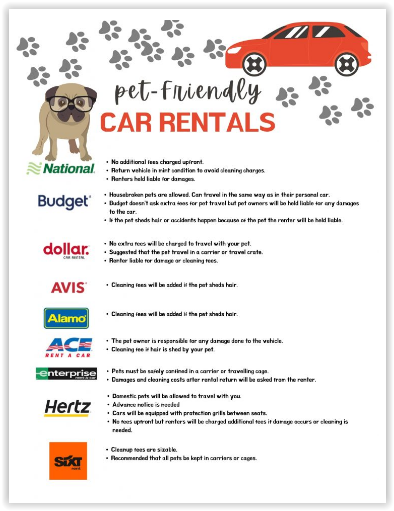 IMPORTANT! NEVER leave your dog alone in a hot car – it's a death trap. Make sure that your dog gets as much rest as possible when traveling and that it drinks as much water as possible.
Pet Friendly Car Rental Means Fido Can Come on Your Family Road Trip You Can Take Your Pet oOn a Roadtrip With A Pet Friendly Car Rental
Cleaning fees are charged over all spectrums if the car is not returned in the same condition as you got it. It will be wise to vacuum the seats and clean the rental car thoroughly before returning it. By following these tips you will have a joyous family vacation.
By taking your pets with you on a road trip you can rest assured that your furry friends are safe and by your side. Thanks to your pet friendly car rental it is possible for both your and your pets to enjoy car travel together.