Las Vegas is one of those bucket list tourist destinations that we all have on our lists. Whether it's to attend a show, spend the night gambling, or being wed by an Elvis impersonator, there's plenty to do and see. If you're lucky enough to be planning a trip to Las Vegas, you might be wondering "is it necessary to rent a car in Las Vegas?".
Ultimately, it depends on what you plan to do in the city. If you're going for a very short trip and plan to spend most of it in one part of the Strip, it's no problem – have feet, will travel! However, if you plan to enjoy some sightseeing, it is necessary to rent a car in Las Vegas.
The Strip stretches over more than four miles. Although that's not very far to walk, it is spread out. Also, if you'd like to save money on your Las Vegas trip, it might be a good idea to rent an average hotel room in downtown for about $70, compared to the same room in the Strip for $140. You'll need a car to move between downtown and the Strip.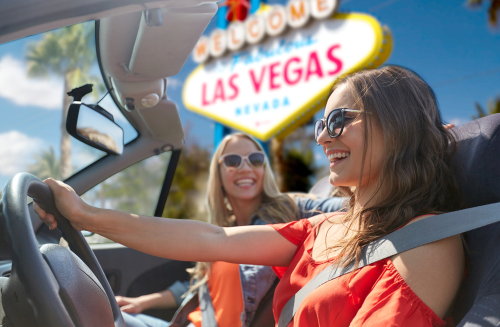 It's important to remember that the weather in Las Vegas is often either too hot or too cold for a pleasant walk.
Additionally, a quintessential part of a visit to Las Vegas is the opportunity to check out some nearby tourist sights, like:
Lake Mead Recreation Area
Valley of Fire State Park
Red Rock Canyon National Conservation Area
Seven Magic Mountains
Hoover Dam
Lake Las Vegas
And Tule Fossil Bed National Monument.
Another exciting part of Las Vegas is the nearby ghost towns. However, many places are as far as sixty blocks from the Strip. That means that it is too far for a cheap cab ride, and the public transportation often lacks efficiency. Besides, if you're returning to Las Vegas, you probably want to do an exploratory tour of one of the places mentioned above. A car rental gives you the freedom you desire to get where you want to go in your own time and at your leisure.
Although you can sometimes get hold of a tour company that offers a shuttle service to take you to the various attractions. However, you must be prepared to travel with groups. This option may be limited due to COVID-19.
Although many places are located within a few blocks of each other, the Strip is a busy tourist area. Always build plenty of extra time into your plans, especially during rush hour.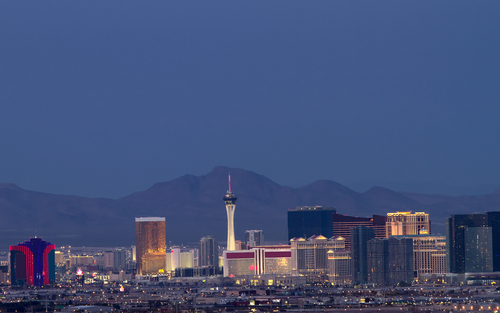 Where to rent a car in Las Vegas
You can find most of the major car rental companies approximately half a mile from the airport on Gillespie Street, near Warm Springs and Las Vegas Boulevard. Because the lines are often quite long, it is a good idea to budget some additional time to get your car.
Get Sixt to deliver your rental car to your hotel or resort for $100.
Budget has a location at 3041 Las Vegas Blvd in Las Vegas. Call them at (1) 702-568-2241 to discuss how you can rent a car in Las Vegas.
Upon exiting the car rental facility, make three right turns to navigate to the Strip. It's approximately two miles from Mandalay Bay.