If you usually rent a car for work trips or an SUV for a family vacation, it may not be such a stretch to rent a pickup truck. However, when four doors won't cut it, you may consider renting a full-size pickup truck that not only seats five people, but can also haul much more gear than any other vehicle.
There are times when a pickup truck rental is your best option. Let's look at some of those reasons, and give you some good tips to make the most of it. Be sure to compare prices among all the rental companies to ensure you get the best deal.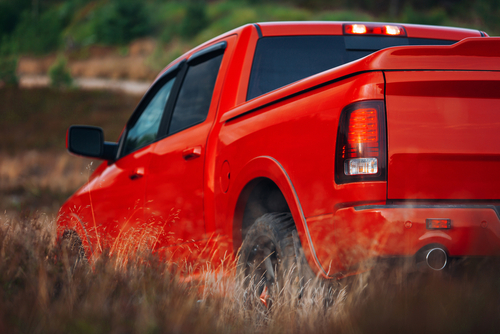 Moving house? Renting a pickup truck for moving day can help you get the job done quicker than if you were to rent a van. Plus, a pickup truck is easier to drive. You can often rent a pickup truck from a moving company, or from a car rental company. Check the weather forecast, especially if you're moving across a long distance, and get tarps and bungee ropes. Speak to the rental company to find out if the collision damage waiver (CDW) will cover damages or moving-related scratches to the pickup truck.
Doing home improvements? When you need to visit lumber yards or home improvement stores to buy materials, you could save a lot of time and money by simply renting a pickup truck rather than paying and waiting for the goods to be delivered. Once the project is completed, you can dispose of unwanted materials at recycling centers and landfills, which saves more time and money.
Gardening and landscaping? From erecting retaining walls to building raised vegetable beds, a gardening project tends to be a messy affair. But if you rent a pickup truck, you can easily carry the gravel, concrete, decorative stones, potted plants, bags of soil, rolls of grass, flowers, and trees without ruining your own vehicle. 
Moving home appliances? When you buy new large appliances or furniture from a store, you will probably have to pay a premium for delivery (if they do in fact deliver). And it's usually better to pick up second-hand items you buy on Craigslist; it gives you a last-moment opt-out in the event that it's not in a good condition. Save on delivery fees and hassles by renting a pickup truck. 
Attending a special event? When you need a lot of space to transport goods or people for a party, to go camping, or to attend a neighborhood BBQ, a rental pickup truck can carry all your grilling equipment, pool toys, tents, tables, folding chairs and everything else you may need. Plus, it has plenty of comfortable seating for your passengers.
Decluttering your house? Whether you're decluttering to get rid of unwanted items, doing a charity drive, or scaling down ahead of a household move, you can benefit from renting a pickup truck. It's much easier to transport everything in one or two runs in a pickup truck than in a small car to libraries, recycling centers, charities, schools, or to buyers.
What's a pickup truck rental, exactly?
Full-size pickup truck rentals can be used to traverse rugged terrain, transport recreational equipment, or to move furniture. They offer the space and power you need to handle those tough construction or relocation projects, and they are comfortable when you're transporting a group of friends or family on a weekend adventure in the wild outdoors.
With their easy handling and comfortable interior, pickup truck rentals are fun to drive and reliable on most types of terrain.
A pickup truck is made to haul a lot of gear on the spacious truck bed. It also had more power, which makes short work of tricky roads and driving conditions. Examples of the major pickup truck rentals available through major car rental companies include:
Ford F-150 – If you're looking for a powerful engine and a comfortable ride, you can't go wrong when you rent a Ford F150 pickup truck. It is also safe and dependable, which is a great combination.
Ford F-250 – Heading out on an outdoor adventure? This beast has space for the whole crew and the kitchen sink!
Toyota Tundra – Whether you're looking for power and cargo space for work projects or a reliable ride for a family adventure, you can't go wrong with the Tundra.
Ram 1500 – A comfortable, amenity-filled cabin combines with a powerful engine to bring you a perfect pickup truck rental for your next adventure.
Nissan Titan – If you're traveling with a group of friends, you'll enjoy the powerful engine, spacious interior and advanced technology that is the Nissan Titan.
Chevrolet Silverado – Ideal for those major tough jobs, the Silverado is a strong, reliable pickup truck rental. It's also fun to drive.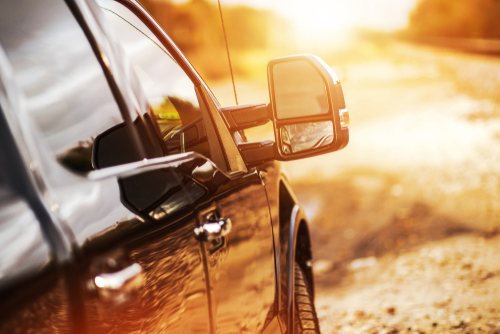 Most pickup trucks feature the following:
Power windows
Bluetooth
Cruise control
Power mirrors
Power door locks
AM/FM stereo radio
A/C
How to find the right truck for your needs
The major car rental companies offer a range of options when it comes to renting a pickup truck. Here's the breakdown.