The USA has more than four million miles of highway connecting all major cities and smaller towns, which makes it the perfect place for a road trip. From nature's vistas to fantastic coastal highways and the Wild West, there's something for everyone to enjoy along the byways and backroads that make up our wonderful country. The CDC also offered additional things we can do this Thanksgiving. Perhaps a self-drive vacation is the way to go in 2020, with COVID-19 complicating the ways in which we normally do things.
A self-drive vacation means that you can go where you want and do what you want without having to rush to make certain deadlines or to catch a cramped commercial flight. Additionally, it gives you the time to enjoy the sights and sounds along the way, taking in the beauty of our country. Even if you rent a car to fit in the whole family in comfort, it will work out much cheaper than return airfares. And no extra baggage fees!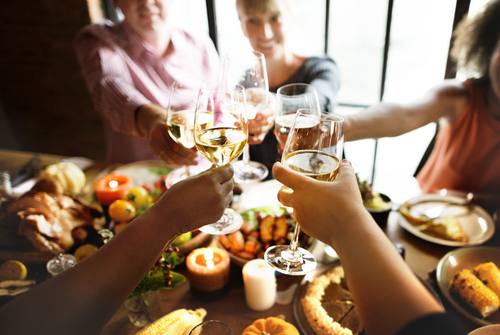 How to Plan Your Self-Drive Vacation
When planning your US self-drive vacation, be sure to keep some perspective. We live in a huge country and it's easy to become overambitious. The last thing you want to do is to blow your budget and spend more time driving than enjoying your vacation, downtime, and enjoy the many tourist sights.
Remember that reservations are essential during peak travel season and around major holidays, such as Thanksgiving.
Pick your destination – Where would you like to go? Whether you have a specific place in mind, or whether you're feeling adventurous and want to spend the night at several hotels along the way, that's entirely up to you. The great thing about a self-drive vacation is that you don't have to choose touristy hotspots near airports. You can opt for quieter destinations that are off the beaten track. Why not save on accommodation altogether by opting for a camping vacation?
Plan your route – This is the tricky part of your travels. You need to map out your route from start to finish, mark out gas stations, toll roads and rest stops. Don't rely too heavily on your GPS though as you might end up without reception in some remote stretch… Buy a road atlas as backup.
Service your car – You're probably going to cover hundreds (if not thousands) of miles during your trip, so make sure it's in good condition. But if it's not, that doesn't mean you can't go. Remember, car rental is an option!
Bring along copies of important documentation. From medical records to prescriptions and insurance and whatever else you may need in the event of an emergency on the road.
Pack non-perishable food, snacks, and extra for the road. That way you can save on costly rest stops and will have something handy if you do get stuck on the side of the road.
Get a good playlist going. Music helps keep everyone awake and enjoying the road trip.
Bring along an emergency kit for the car, as well as a first aid kit.
Bring along extra water and fuel.
Take out roadside assistance with the car rental company.
Bring along extra chargers, batteries, and a power bank in case your phone runs out of juice.
Let people at your point of origin and at your destination know where you're traveling to, when you're making the trip, and when you expect to arrive. Keep them updated throughout the trip by sending progress updates along the way.

Most car rental companies are offering great deals on car rentals over the holidays and specifically during this time of COVID-19. Take advantage of a safe, fun self-drive vacation this Thanksgiving!