Should you travel during the coronavirus pandemic? Sometimes, you may not have a choice.
COVID-19, the novel coronavirus has populated the world because of travel. As a result, many countries have now placed travel restrictions on international travel. Due to the two-week incubation period, many people don't know they are sick, and unknowingly spread the highly transmissible disease while traveling.
If you have to travel during this period, please be sure to follow the World Health Organization's daily situation reports to determine whether it is safe. Also, please follow these safety precautions:
If you have traveled abroad, please self-quarantine or work from home if possible.
Take your temperature twice daily.
Avoid public transportation where possible.
Avoid any contact with other people.
Wash your hands frequently for a minimum of 20 seconds using an alcohol-based hand sanitizer.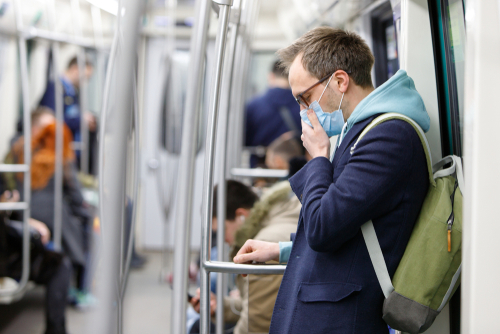 Travel Safely During the COVID-19 Pandemic
Social distancing is key to preventing the spread of coronavirus. As such, it is important to avoid workplaces that involve close contact with other workers. It is also recommended that people avoid stadiums, movie theaters, and shopping centers.
It is recommended that all non-essential travel be limited. If at all possible, please delay your travel plans, especially if you have a fever or any symptoms of respiratory illness. Be sure to wear a mask and bring supplies such as hand sanitizer, tissues, and gloves with you. Some people become sick while they are traveling, and should seek medical attention as soon as possible.
Traveling by air is one of the fastest ways to spread the virus. As such, please check with your airline to find out whether they have travel restrictions in place and discuss their cancelation policies.
For interstate trips, rather consider car rental. While it will take longer than flying to and from your destination, you will be exposed to fewer people and have a better chance of not contracting the virus.
Car rental companies are taking additional measures to avoid the spread of the disease. Depending on your destination, it's a good idea to check with the car rental company whether any travel restrictions are in place. Some companies prohibit trips to certain states, and the restrictions may be more stringent because of the coronavirus.
It's a good idea to consult your travel health insurance provider to find out whether you are covered for the coronavirus pandemic.