Wedding car hire services offer you the best wedding car hire prices. In this article, you will find information about wedding car hire for your big day.
If you are planning your wedding you're likely to be imagining arriving in a dream wedding car. Have you considered hiring a classic car for your wedding? Then take into consideration that your wedding will be a guaranteed success.
The most popular wedding car rentals include:
ANY Rolls-Royce or Bentley Mulsanne
Mercedes S-Class
Range Rover SVAutobiography
Of course, you can choose to make your wedding as stylish, whimsical, classic, magical, or unique as you wish to fit your personality. If that's your style, check out GQ's list of cool wedding cars that beat the clichés.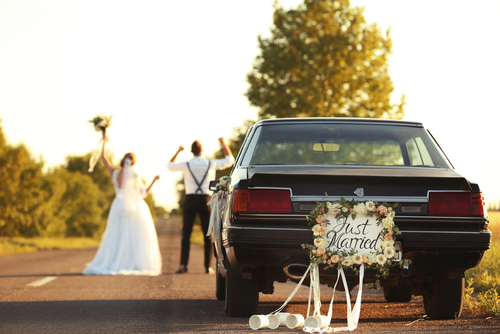 Having a classic or vintage car for your wedding ceremony is a unique option to consider. Both you and your guests should enjoy the experience of a wedding as one of life's great milestones. Arriving in the perfect wedding car hire, you will be one of the things that you will recall with joy and pride.
Have you ever wondered what makes a wedding memorable? Is it the beautiful bride, elegant wedding dress, and sparkling jewelry? Or the bride's beautiful styled hair and glamorous make-up along with the bouquets? Could it be the church, the venue, and the exchanging of vows? One important memorable thing is the wedding car that you arrive in.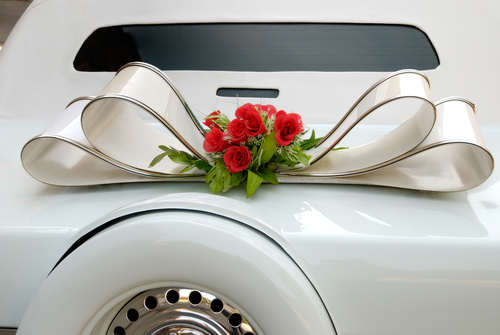 Things You Need To Know About Wedding Car Hire for Your Honeymoon
A luxury car hire for weddings is available from most car rental companies if you want to make your day extra special. Depending on your style, that could be a vintage car rental or a sports car rental. Here are some points to consider before signing that contract.
Choose the right wedding car rental – Take the first step to find a service provider from whom you will like to rent. Additionally, make sure you see the car in person before you confirm your decision.
Consider the distance – Many wedding car hire companies will offer you a wedding package. For you to confirm that wedding package, you will need to measure the distance you will travel. When you know your travel needs, you can compare wedding car hire prices. And also shop around for other wedding car hire companies' price lists.
Contractual specifics – When you choose a wedding car hire service, make sure you read through and understand the terms and conditions. Also, look at the refund of the security deposit terms and conditions.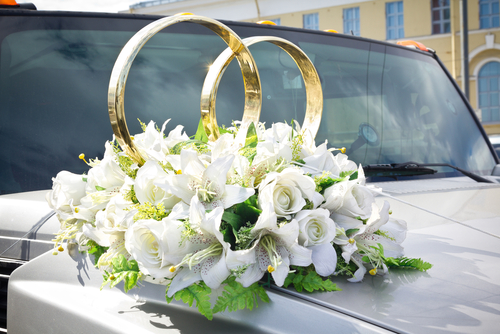 Why Should Wedding Car Hire Be One of My Top Priorities?
Special occasions like anniversaries, graduation, valentines, and 21st birthdays are all important occasions where you would like to be able to arrive in a luxurious car. Additionally, occasions like these are a great way to practice for your big day.
Selecting the best wedding car hire will be one of the highlights of this important event in your life. You should be the star of your wedding day and arrive in style. Photographers will also love taking amazing memorable photographs of happy couples next to vintage or classic wedding cars.
Usually, the groom handles the wedding car hire, but the bride-to-be has an important role to play as well. When you hire your wedding car, consider the kind of dress/outfit that he/she will wear? Does it have more ruffles than a pinata, or is it a tight-fitting dress?
You want to arrive in the car of your dreams on your wedding day and enjoy the road trip to your honeymoon. So are you thinking about hiring a vintage, classic, hybrid, or a cute sports car with a convertible rooftop? Great news is that you can find the perfect wedding car hire, and if you're having a wedding party you can rent a couple of cars.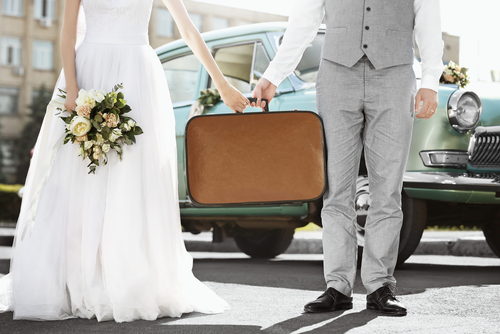 As Your Big Wedding Day Approaches Things Can Get Pretty Busy
When it comes to wedding car hire here are some tips to ensure that everything runs smoothly on your wedding day.
Let the pros handle it
Hire a professional for good service, at a reliable rental company. You can also have a test run to and from the venue in your rental vehicle, just to make sure that the chauffeur schedules work for you.
Timing is important
Make sure your chauffeur knows the exact route that you want to take. Maybe you would want to enjoy a ride before or after your ceremony? The car rental company can also help you with the planning of your route and timing if you are not sure.
Consider the number of people and the distance
To determine how many cars you will need, think about the location of the venue. Where are the pick-up points and how many people will need to be transported on the day? This is important information that you need to know when planning a wedding car hire.
Make an early booking
If you want a variety of car rentals to choose from, you need to pre-book your wedding car. By making early wedding car hire bookings you are also most likely to get the best deal.
Consider an older model
A vintage or older wedding car hire can change the entire feel of the wedding, and create a luxurious feeling. There is a good chance that the rental will be a well-maintained, attention grabber.
Choose the right color
You would want the color of your car to compliment your wedding theme and style. Make sure the car rental company matches the decorations on the wedding car hire that you choose. You don't want ribbons & flowers that don't fit in well with your wedding decor.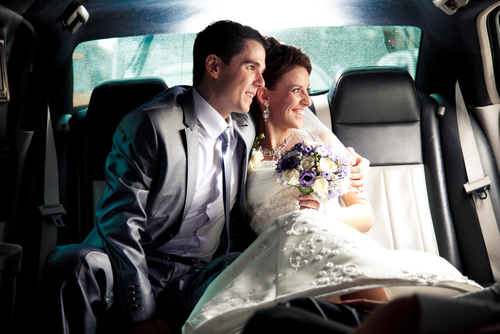 5 Simple Ways to Save on Your Honeymoon Budget
Rent from a legitimate car rental company, so that you can be sure to get the best wedding car hire and drive in style. Naturally, you want the perfect wedding, followed by an amazing honeymoon. You may need to set a budget for both your wedding and honeymoon, here are some tips so that you can have the honeymoon that you dream of.
Consider all-inclusive packages – Most resorts offer all-inclusive packages that will reduce your honeymoon cost. Always find out what beverages are included in your package.
Avoid peak season – You might want to travel during shoulder season where the demand is lower. Mid-April to Mid-June may be more ideal for a trip on your honeymoon. Traveling during shoulder season may get lower prices and better deals.
Call home using Skype – If you are traveling, you can make inexpensive calls or even free using Skype. It is very easy to set up an account and all you need is wifi.
Use your credit card points – If you have saved your credit card points over the years, use this opportunity to take advantage of it. Wouldn't a free trip to your honeymoon be great?
Be bold – Honeymooners often receive free upgrades or perks by mentioning that they are on honeymoon. No guarantee though, but it's never a bad idea to tell that to anyone you talk to.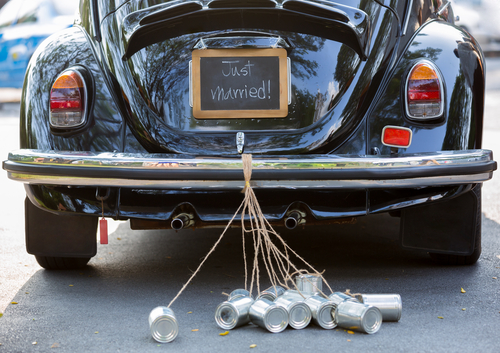 Need Help Planning Your Bridal Car Rental or Honeymoon Road Trip?
Planning your perfect wedding may be a little stressful, but it is a day that you will carry in your heart and mind for the rest of your life. Make your day as perfect as possible and arrive feeling like royalty in your wedding car hire on your special day.
Do you want to rent a car for your wedding or honeymoon? CRR provides car rental tips and tricks as well as reviews and free quotes, so you can choose the right wedding car hire vehicle for you. Let the luxury car hire for weddings in your experience, be a happy one.