It's never a good idea to get into any car without insurance. Accidents happen all the time, and while it doesn't do much for the trauma and inconvenience, it does ease the financial burdens imposed by a collision, loss or theft. In this post, we will explain some of the terms and industry practices to help you make a good decision when it comes to car rental insurance. 
The best way to ensure you're taking out the right cover, is to do your research before you arrive at the car rentals counter.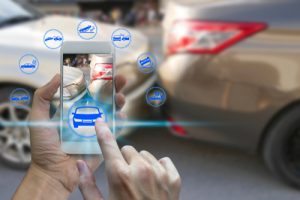 Why do car rentals companies push the insurance so hard?
If you've used car rentals companies in the past, you will know that the staff at the counter can be a bit pushy about selling you insurance at times. According to companies we've spoken to, there are several reasons for this:
It costs money to repair damages or replace a car when it is lost or written off. 

It ensures that the fleet stays in good repair. 

By law, insurance is required when anyone drives a car. 
Ultimately, however, it is sometimes used as a tool to recoup profits. With so many car rentals companies advertising ridiculously cheap rates, companies have to undercut each other all the time to gain traction on "cheapest car rentals" lists online. Their low rates are therefore buffered by the markup they make on insurance fees. 
Types of Car Rental Insurance
When you go to the car rentals counter, you will typically be presented four options. You don't need all of it, so read the information before ticking the boxes. On average, taking all four types of insurance will add between $10 to $30 a day to your bill, even though the company will probably only allocate about 10% to the actual damage pool. 
Although protection is important, you don't have to spend more money than you need to get the required cover. 
Collision Damage Waiver
Also known as loss damage waiver, car rentals companies will offer you this type of insurance, which will waive your financial responsibility in the event that the car is stolen or damaged. You will not have to pay for repairs of replacement, but there may well be a deductible. Also, although the company surrenders its right to hold you liable for damage to the rental car, there are some exceptions, such as gross negligence and tire damage. It's important to note that if you are found to have violated the terms of service in the rental contract, your cover will be voided. 
This is an important type of insurance, however, you may already have it as part of your regular car insurance policy or your credit card may include collision damage coverage. However, note that rental car insurance on a credit card is typically considered secondary coverage. Claims will first be submitted to your auto insurance company. 
If you don't take the collision damage waiver, the car rentals company can charge additional fees, including:
Administrative fees related to the claims process. 

Towing charges, in the event that you are unable to drive the car back to the depot.

"Loss of use" fee to recoup potential revenue losses while the car is in for repairs. This is usually charged at full retail rate, even if they have many other cars available. 

"Diminished value" or loss of resale value caused by your damage, which is usually within two years. 
Third party rental car insurance is a more affordable way to ensure that you have adequate insurance against theft or collision. However, it is less convenient than taking CDW insurance. But using the rental company's loss damage waiver means that (provided you weren't negligible) you won't be on the hook for a diminished value claim. 
Supplemental Liability Insurance
Every state requires a minimum amount of liability insurance, which means that you may already have this as part of your personal car insurance coverage. Liability cover pays out claims against damage to other people's property as well as their medical costs when you are legally responsible for an accident.
Car rentals representatives may encourage you to buy additional supplemental insurance if they feel that yours is not enough. However, umbrella liability insurance may be a more cost-effective option. It can be added to your existing renters / homeowners and auto insurance. Check with your broker whether it will provide protection when you're driving a rental car.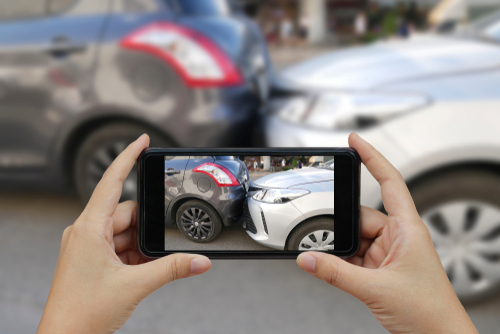 Personal Accident Insurance
Liability insurance provides cover for other people's injuries and damages, while personal accident insurance covers ambulance, medical and death benefits for you and your passengers. 
Again, your car, health and life insurance policies probably already provide personal accident insurance. The car rental company's coverage may even include it already.  
Personal Effects Coverage
This type of insurance cover offers a certain amount of cover against the theft of personal possessions in the car. This type of cover is typically already included in your renters or homeowners insurance. If you're unsure, check with your broker whether you have sufficient cover. 
Relying on Your Own Cover
Your own insurance, be it through your insurance companies, a credit card or third-party policy can cover major damage responsibility to a car rental. However, in each case, you will have to pay the claim upfront out of pocket, and then claim it back afterwards. That means you will have to sign a credit card bill that covers all the costs – hundreds or thousands of dollars – when you return your damaged rental car, not knowing whether you will see that money again. 
That's why many car rentals companies refuse renting cars to drivers who only have debit cards or small credit card limits. Most of them will let you pay the initial fee on debit card, but they will still require a credit card with sufficient limits to cover a possible damage claim before they will hand you the keys. 
Is Rental Car Insurance Worth the Costs?
If you're wondering whether rental car insurance is worth the costs, the answer would depend on your circumstances, including:
The make and model of the vehicle and the average repair and replacement costs. 

The credit card you will use to book the rental car.

The cover provided by your credit card, life-, auto- and auto insurance policies. 
It's important to research your credit card coverage, and become familiar with your personal insurance. Understanding gaps in coverage will help you understand the type of coverage you need. At the end of the day, consider the cost of car rental insurance, and weigh it up against the hassle of finding better deals. 
Many renters who buy car rentals companies' loss damage waivers do so because it's a smoother process. If you have a relatively straightforward accident, it's often as simple as handing off the car to the agency. This saves you from having to pay out of pocket, as you would have to do if you claim through your credit card company or personal auto insurance policy. Using the car rentals company's insurance means that you don't have to haggle about expenses or file any unnecessary paperwork. 
If you do decide to decline the damage waiver, be sure to carefully inspect the car before you leave the lot. Take photos of any existing damages to the interior and exterior of the car so that you don't incur costs for damages caused by the previous renter.