Which Class Car Rental Will Suit Your Needs?
Car rentals offer flexibility and convenience when it comes to enjoying a vacation at your leisure. You have the freedom to drive where you want and when you want to, even in areas that don't offer much in terms of public transportation – provided you choose the right class and size of vehicle, of course. Learn how to choose from the different class car rental to ensure a comfortable, affordable trip.
Companies that offer car rentals tend to offer a wide range of vehicle types and options, and not all of them will be perfectly suited to your needs. You can rent anything from economy run-arounds to luxury sedans and four wheel drive vehicles, there's something for every purpose and occasion. So when you need help choosing the right class and size of vehicle, follow this guide to find the perfect fit.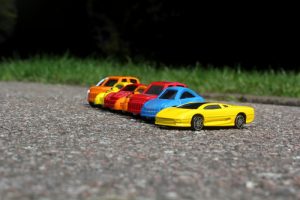 Car Rental Classes Explained
While vehicles offered by class may differ from one car rental company to another, the classes below provide a guideline to what you can expect.
Economy Car Rentals:  Economy cars are small, fuel efficient, and agile. They are ideal for short trips and travelers on a budget. They typically offer sufficient seating for four adults, two medium-sized cases, and a small carry-on. You can expect a fuel economy of 30-35 miles per gallon. However, economy cars are not ideal for long road trips with more than three adults. An example would be the Chevrolet Spark.
Compact Car Rentals:  If you enjoy comfort, but don't necessarily want to break your budget, a midsize car rental is ideal. A midsize car rental has space for 4-5 adults and 3-4 medium-sized suitcase. Although these cars are still quite compact in size, they are slightly more comfortable. An example of a compact car would be a Toyota Yaris.
Midsize Cars: One would imagine that a midsize class car rental is bigger than a compact car, but that's not really the distinction. The car might be exactly the same size as a compact or economy car, but it has better features, which makes it a great option when you're after economy and fuel efficiency, but want a more powerful vehicle at a good price. An example of a mid-size class car rental would be the Ford Focus.
Full-size Class Car Rentals: With plenty of luggage space and seating for five adults, everyone can relax and enjoy the road trip in style. A full-size car has a large trunk, with enough space for approximately 4 medium-sized bags and offers a decent fuel economy of 15-25 miles per gallon. Full-size cars tend to have a good reputation for offering a smooth ride and spacious interior. Fuel economy tends to be in the acceptable range. Full-size class car rentals typically include the Nissan Altima or Ford Fusion.
Premium Class Rentals:  If budget is not an issue and you wish to splurge or a smooth, comfortable drive, you can't go wrong with a premium car rental. With it's roomy trunk and comfortable seating, a premium car is perfect for business or leisure travel. An example of a premium car rental would be the Chrysler 300.
Luxury & Sports Rentals: Indulge in a bit of luxury for a special event, or simply to enjoy the great country's beautiful scenery from a head-turning vehicle. Fuel economy, luggage capacity and seating will depend on the make and model of luxury or sports car you select. Note that convertibles and luxury cars are usually in two different categories, so their features and rates will likely differ. A good example of a sports car rental would be a Ford Mustang.
SUV Rentals: Few car classes are as comfortable as an SUV when you go on family road trips. An SUV offers seating for five or more people, and space for extra equipment, which makes it ideal for a weekend getaway with the family. Some car rentals providers subdivide SUVs into categories based on their size, and you can choose the one that suits your party and your budget. The Toyota RAV4 is a good example of a mid size SUV, while the Toyota Fortuner is a full-size.
Vans Rentals:  When you need to transport a large group of people, you have to look at vans. Minivans are suitable for up to nine passengers, while full size vans can seat up to fifteen people. 
Which Car Class Best Suits My Needs?
Now that you understand the different car rentals classes, you have to consider your specific needs to see which class suits your needs. Your car rental depends on the number of passengers, your budget, and the kind of trip you wish to take. You also have to consider the amount of luggage that will have to be taken along. Here are some questions to consider:
What type of trip do you wish to take? 
Honeymoon – Taking your love on honeymoon? Well, you won't need a lot of seating space if it's just the two of you, and since you will probably spend a lot of time in the hotel (if you know what I mean…) you don't need a lot of trunk space for luggage either… So splash out on a Ford Mustang or a similar sporty option.
City break – For a weekend in the city, a smaller car is typically ideal. City traffic tends to be congested, so a small car can easily fit into tight spaces and they are more fuel efficient. 
Beach getaway – Two popular choices for beach vacations include SUVs and convertibles. However, convertibles are not practical in terms of luggage space. And, although SUVs are considered all-terrain vehicles, some rental agreements prohibit off-road driving. This can lead to challenges with your rental insurance in the event that you damage the SUV. 
Family road trips – When you're driving the family to a family reunion, wedding or another event, it's important to hire a car that has sufficient seating and luggage space. A mid-size to full-size vehicle, or a premium class car will be ideal.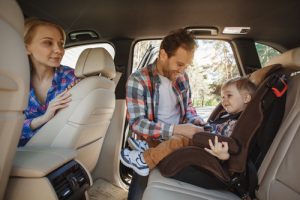 Adventure vacations – Whether you're going biking, hiking or skiing, you'll probably take along a lot of luggage and gear – whether the family's coming along or not. For this, choose a four wheel drive vehicle, but be sure to check that you are allowed to drive the car on the terrain you anticipate to drive on. 
Car Rentals:  Additional Considerations
In addition to choosing the right car, you want to understand some restrictions and considerations to ensure you're not caught off-guard. These factors are especially important when it comes to international travelers.
Transmission – While most rental cars in Europe are manual transmission, those in North America are mostly automatic. So be sure to check with the company if you're unsure. 
Extras – Most rental cars come standard with cruise control and air conditioning. However, if there's a feature you absolutely can't go without, be sure to ask for a car that has it. If you're traveling with small kids, you might have to hire a child seat as well. You can rent other extras, such as GPS, TollPass and music as optional extras. 
Fuel and Insurance – When you choose a car rental, you will need to ensure that you have sufficient cover. Speak to the company about the insurance they offer. They will offer you options from their fuel packages. Be sure you understand what's offered before you sign on the dotted line.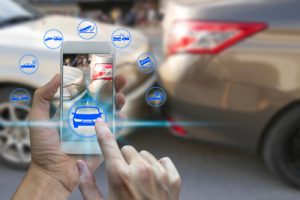 Learn more about finding the most suitable rental car by visiting our Helpers section.