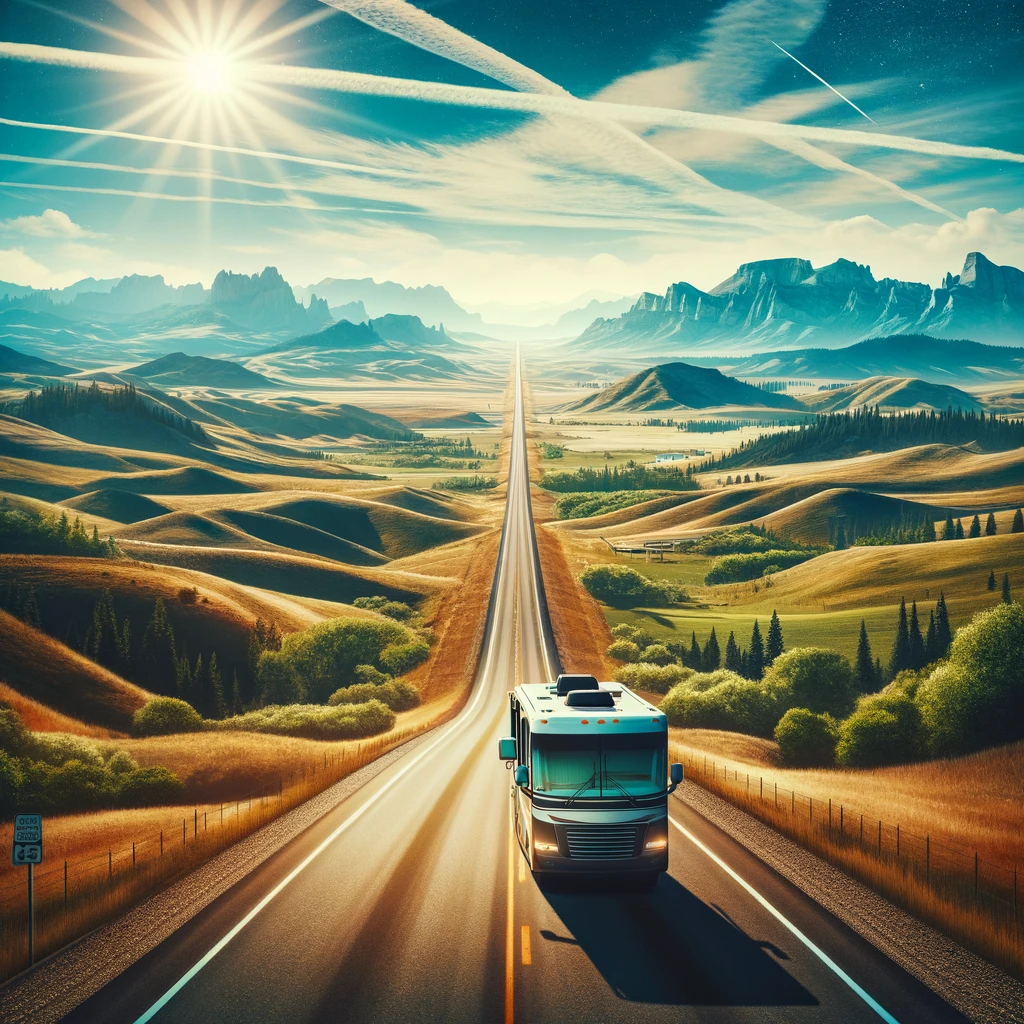 Embark on an unforgettable journey with RV road trip itineraries that promise adventure and freedom. Imagine traversing through diverse landscapes, from the rugged mountains to serene coastlines, all while enjoying the comforts of your home-on-wheels. RV road trips offer a unique way to explore the world around you, providing the flexibility to travel at your own pace and create lasting memories.
Whether you're planning a weekend getaway or a cross-country expedition, our guide to the best RV trips will equip you with everything you need to hit the road with confidence. Join us as we delve into the world of RV adventure routes, where every turn brings a new discovery and every sunset promises a fresh start for the days ahead.
---
Planning Your Trip | Using an RV Trip Planner
Embarking on an RV adventure requires meticulous planning to ensure a smooth and enjoyable experience. Our comprehensive RV trip planner guides you through crucial steps, from selecting the ideal route to booking the perfect campsites.
---
Let's break down these essential elements to kickstart your journey:
Choosing the Right Route
Selecting the right route is pivotal for an enjoyable RV road trip. Consider the following factors:
| Factor | Description |
| --- | --- |
| Distance | Assess the total distance of your trip. Longer routes require more preparation and rest stops. |
| Attractions | Identify key attractions along the route to maximize your experience. |
| Driving Conditions | Evaluate your comfort level with different driving conditions, such as mountainous terrains or urban areas. |
For more insights on route planning, check out our detailed guide on Essential Campervan Accessories for a Hassle-Free Journey.
---
Planning your next campervan adventure? Don't leave your campsite selection to chance! Check out our comprehensive guide on Campervan Campsite Selection. This essential resource provides valuable insights into choosing the perfect location, amenities, and campsite type for your RV journey. Elevate your travel experience with our expert tips and advice!
---
Booking Campsites and RV Parks
Securing your accommodation in advance is key. Here are some tips:
| Tip | Description |
| --- | --- |
| Advance Booking | Book your campsites and RV parks well in advance, especially during peak seasons, to avoid the stress of last-minute searching. |
| Location Selection | Choose locations that are convenient for your planned activities and attractions. |
| Amenities | Ensure the campsites offer the amenities you need, such as hookups, Wi-Fi, and laundry facilities. |
Simplify your campsite search with our Offbeat Road Trip Destinations | Unlocking the Hidden Gems. A post designed to help you find the best offbeat accommodations along your route.
---
By following these guidelines and utilizing our RV trip planner, you're well on your way to organizing a successful and memorable RV road trip. Remember, the key to a great adventure is in the details – so plan wisely, and hit the road with confidence!
---
Best RV Road Trip Itineraries | Top 5 RV Adventure Routes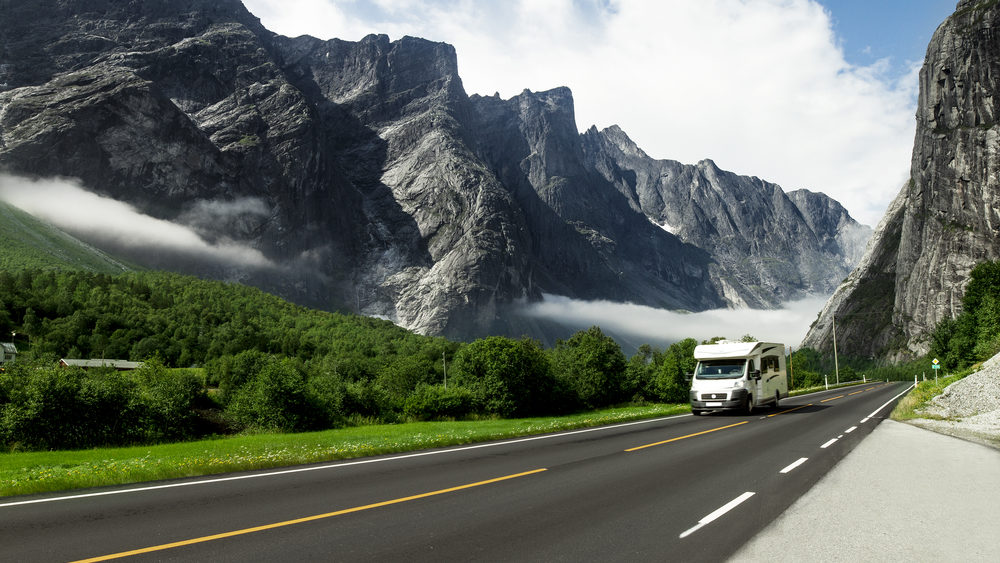 Go on a journey through some of the most captivating landscapes America has to offer with our top five picks for the best RV trips.
Each route showcases a unique combination of breathtaking scenery, rich culture, and thrilling adventure:
---
The Pacific Coast Highway: Coastal Beauty

Scenery: Revel in the stunning ocean views and the picturesque coastal towns dotting California's Pacific Coast Highway.
Highlights: Must-visit spots include Big Sur, Santa Barbara, and the Golden Gate Bridge in San Francisco.

The Southern Music Trail: Rhythm of the South

Culture: Dive into the musical heritage and southern hospitality that define cities like Nashville, Memphis, and New Orleans.
Experience: Enjoy live music, visit historic sites, and savor southern cuisine.
For a deeper look, check out Exploring National Parks with a Rental Car.

The Rocky Mountain Expedition: Majestic Peaks

Adventure: Traverse the heart of the Rockies, experiencing awe-inspiring mountain landscapes and diverse wildlife.
Destinations: Key stops include Rocky Mountain National Park, Yellowstone, and Glacier National Park.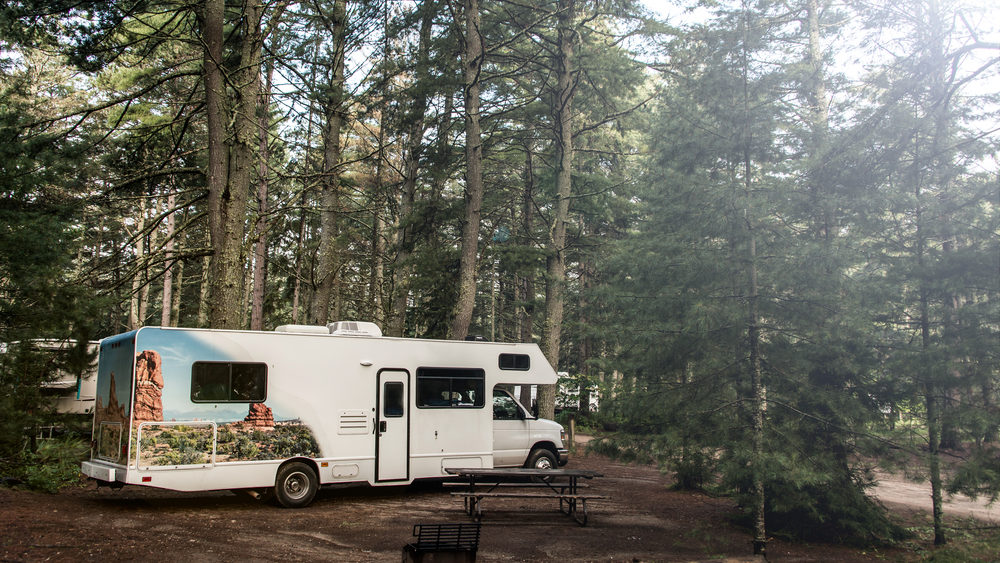 Discover the essential guide to winter car rentals and road safety on Car Rental Reviews. Our comprehensive article dives into the crucial aspects of choosing the right snow-ready vehicle, ensuring your travels are safe and enjoyable even in the harshest winter conditions. From understanding the unique features of winter cars to tips for navigating snowy roads, this guide has everything you need for a confident and secure winter journey.
Explore the full article for expert insights: Winter Car Rentals and Road Safety.
---
Looking for more insights on making the most of your family road trip? Check out our comprehensive guide on Family Road Trip Rentals for even more tips and tricks on choosing the right vehicle, packing smartly, and keeping everyone entertained on the journey. Enhance your road trip experience with our expert advice!
---
More Exciting Routes
The Northeastern Explorer: Historical Charm

History: Uncover the rich history and natural beauty of the Northeastern states, including the Freedom Trail in Boston and the serene landscapes of Vermont and New Hampshire.

The Desert Odyssey: Mystique of the Southwest

Landscape: Experience the mesmerizing desert landscapes of the American Southwest.
Must-Sees: Explore the Grand Canyon, Monument Valley, and the red rocks of Sedona.
Each of these routes offers a unique slice of American beauty and culture, making them some of the best RV trips for enthusiasts and newcomers alike. Do you want coastal views, musical journeys, mountain adventures, historical explorations, or desert excursions? Well, these RV adventure routes promise unforgettable experiences.
---
Ready to rent a car but not sure which company to choose? Our comprehensive guide explores the top car rental companies, offering in-depth reviews and insights to help you make an informed decision. From customer service ratings to pricing comparisons, find out which company fits your travel needs best. Explore Now.
---
RV Road Trip Itineraries | Customizing Your Journey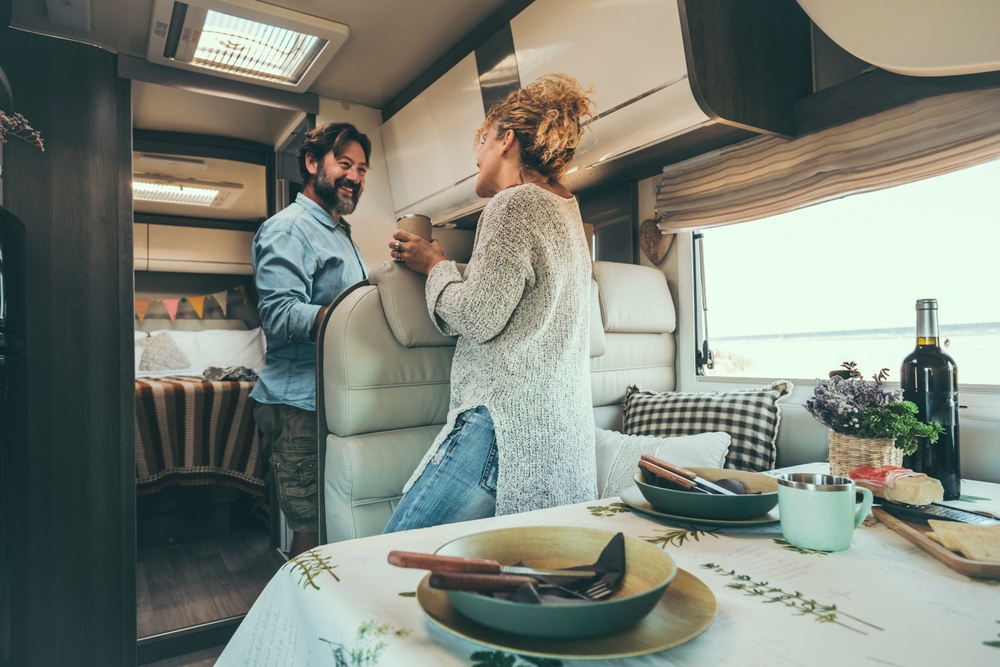 Customizing your RV road trip itinerary ensures your journey aligns perfectly with your interests, whether you seek nature, history, or adventure. This guide will help you tailor your trip for an unforgettable experience.
Creating a Flexible Itinerary
Start by crafting a flexible itinerary that leaves room for spontaneous exploration and relaxation. A successful RV trip balances planned activities with the freedom to discover unexpected gems along the way. Consider these points:
Allocate Free Time: Build in free days or afternoons for unplanned adventures or rest.
Research Local Events: Keep an eye out for local events or festivals happening along your route.
Stay Open to Changes: Be willing to modify your itinerary based on weather, recommendations, or discoveries.
---
Including Must-See Attractions
Identifying must-see attractions and landmarks is key to enriching your RV journey. To ensure a well-rounded experience:
List Top Sites: Research and list the top attractions along your route, from national parks to historic landmarks.
Mix of Interests: Include a variety of sites catering to different interests – natural wonders, cultural hotspots, and hidden local favorites.
Plan Visits Wisely: Schedule visits to popular attractions during off-peak times to avoid crowds.
By customizing your RV road trip itinerary, you create a journey that's uniquely yours, filled with the sights and experiences that matter most to you. Remember, the beauty of an RV trip lies in its flexibility and the endless possibilities it presents.
For more ideas on tailoring your journey, visit Roadtrippers for custom itinerary suggestions.
---
Navigating Challenges on the Road
RV travel offers unparalleled freedom and adventure, but it also comes with its own set of challenges. Understanding these common hurdles and knowing how to navigate them effectively is crucial for a stress-free journey. Let's explore how to tackle these challenges head-on.
---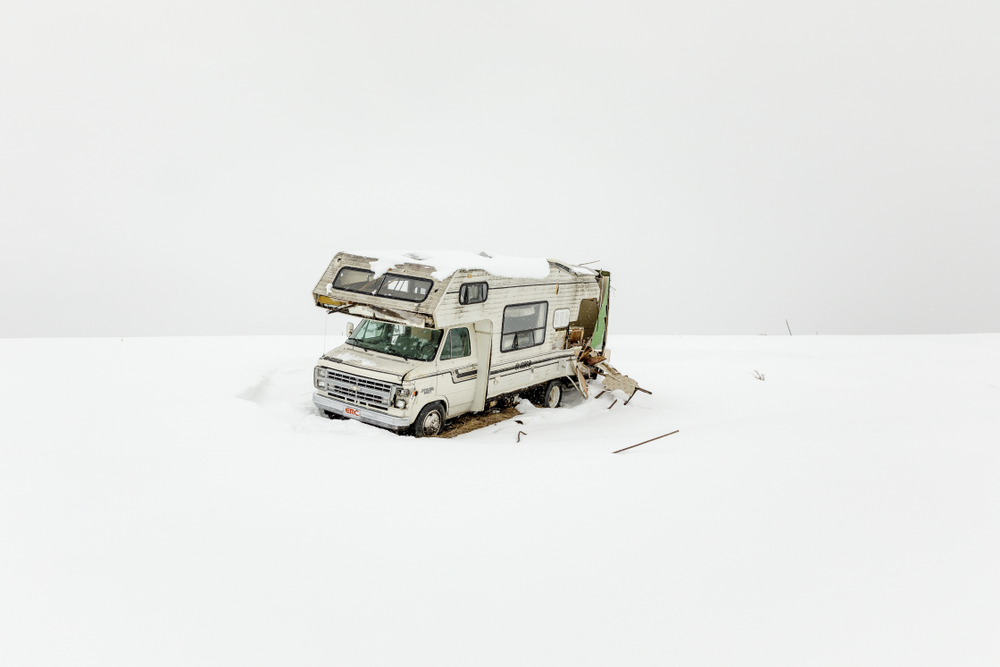 Dealing with Weather and Road Conditions
Preparation is your best defense against unexpected weather and tricky road conditions.
Here's how you can stay ahead:
---
Stay Informed: Regularly check weather forecasts for your route and destinations. Use reliable sources like local news or weather apps.
Pack Accordingly: Equip your RV with necessary supplies for different weather conditions, such as rain gear, extra blankets, or snow chains.
Plan Alternatives: Have alternative routes or stops in mind in case severe weather dictates a change in plans.
---
Maintaining Your RV
The key to a smooth journey lies in regular maintenance of your RV. Here are some essential tips:
Routine Checks: Regularly check your RV's engine, brakes, tires, and batteries.
Understand Your RV: Familiarize yourself with your RV's manual and understand the basics of its operation and maintenance.
Professional Inspections: Schedule professional inspections regularly to catch any issues that may not be obvious to the untrained eye.
By staying prepared and maintaining your RV, you can mitigate many of the common challenges faced on the road, ensuring a more enjoyable and safe journey.
For more in-depth tips on keeping your RV in top condition, be sure to read How to Prepare Your RV for Summer Storage | Shipping an RV | Learn How.
Navigating these challenges effectively not only enhances the safety and enjoyment of your RV journey but also ensures that your adventure remains memorable for all the right reasons.
---
Start Your RV Adventure Now | RV Road Trip Itineraries Wrapped Up

You're all set to hit the road with our top RV road trip itineraries and handy tips! Imagine yourself cruising down open highways, soaking in diverse and breathtaking views, and making memories that you'll cherish forever. Every new road you take is an opportunity for discovery, and each day brings its own set of adventures. Your RV is more than just a way to get around—it's your gateway to freedom and new experiences.
---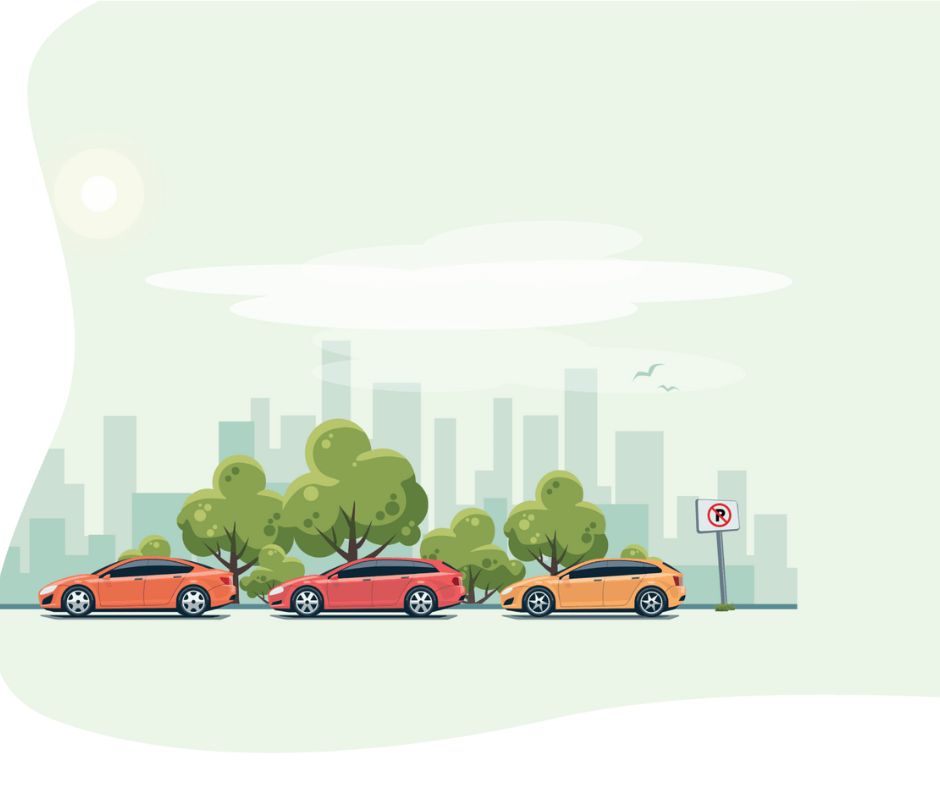 So, what's stopping you? Get those wheels rolling and begin the journey of a lifetime! With Car Rental Reviews, planning your perfect RV adventure is a breeze. Whether it's peaceful countryside, vibrant cities, or undiscovered spots, we're here to help you plan every step of your trip.
Ready to explore? Find the best RV for your trip at Car Rental Reviews and let the adventures begin!
---