If you're wondering what happens if you damage a rental car, you're probably either concerned about unexpected charges before you rent a car, or you've already damaged a rental car and you're wondering how to claim from car rental insurance. Either way, you want to know the processes and options available to you. Let's dive right in.
The first thing to do if you damage a rental car, is to avoid panic. If you took out car rental insurance, it should be no issue at all.
What does Collision Damage Waiver mean?
When you book a car rental, the company will strongly suggest that you take out car rental insurance. The Collision Damage Waiver (CDW) is car rental insurance product that covers any damages to the car, so it is a good idea to take that out; if you choose not to take it, you should take certain precautions to protect yourself. Here's how:
Upon collecting your rental car, take a moment to look the car over properly before you drive away. The car rental company should provide you with a form on which to document the condition of the car. Use the diagram to indicate the damages, and make sure an employee signs the form before leaving with your copy.
Use the timestamp function on your phone camera to record evidence of every scratch, ding or dent on the car and any interior damage. Be sure to take photos of the windshield and wheels, and follow all the tips in our Ultimate Car Rental Guide.
Expert Tip: Upload the pictures, videos and condition report to DropBox for safekeeping and keep them for at least 6 months.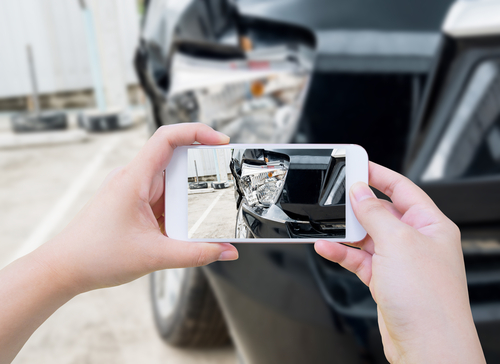 "An inch or smaller" is a legal terminology used to put your mind at ease, but don't fall for that. No damage is too small to record, and the car rental insurance can hold you accountable for it later on. If you don't record it before you leave the lot, they may hold you accountable for it later.
Upon returning the car, take another round of time stamped photos of the car's interior and exterior, covering the same areas you did initially. Ask the car rental agent to do an inspection with you, and to confirm that the car was returned in the same condition in which you picked it up.
What happens if you get a dent in a rental car?
Some car rental companies will wait several months before they notify you of a damage claim. If you know for a fact that you did not cause the damage, request a utilization log, which is a record of every time that car was rented out since you rented it. If the car was rented out several times since you returned it, you can demand proof that it was you – and not another driver – who caused the damage.
If you acknowledge that you caused the damage to the rental car, you can use one of the following methods to resolve the claim with car rental insurance:
Your car rental insurance – The car rental company will submit the claim to their insurance, but you may have to sign documents.
Your personal auto insurance – If you're using your personal insurance company to pay for the claim, submit all the information and photographic evidence, but keep a copy for yourself.
Your credit card company – Some credit cards offer an insurance benefit to cover damages to rental cars. Since you have to arrange for the claim yourself, be sure to keep a copy of any documentation.
The last two options may require that you check first to ensure you have car rental insurance.
Can you repair a rental car?
Returning a car rental with a scratch or dent that was not noted in the car inspection report, you should expect a hefty bill – unless you took out car rental insurance, obvioulsy. You may consider having dents repaired by a mobile smart repair service (paintless dent removal) unless there is damage to the paint. This is a relatively low-cost way of repairing damage. Keep any invoices and documentations, in the event that you need to reference it in the future.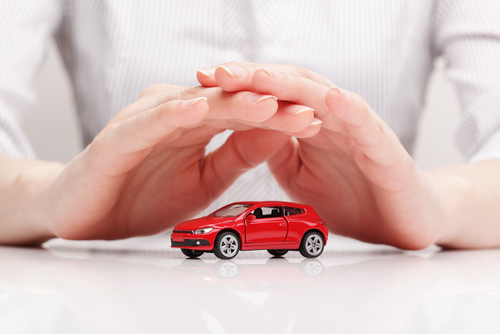 How do you fix a deep scratch on a car?
Repairing paint damage will cost a lot more than popping out a dent, and will not be a good idea while you're renting the car.
If the repair is not done to the satisfaction of the rental agent, they may charge you to have it repaired again. For that reason, we recommend that you let the rental agent sort out the damage and charge you accordingly.
What happens if you damage a rental car Hertz?
Hertz clarifies their rental car protection and car rental insurance information on their website, as do other car rental companies. The company expects all vehicles to be repaired according to the manufacturer's indications. They hold the renter liable for any loss or damages, which may extend to the vehicle's full value, unless you purchased their optional waiver products.
You must complete a Vehicle Incident Report and return it to Hertz, listing any injuries or fatalities, on returning the vehicle.
If you pay for the damages and the rental at the same time, you probably won't hear from the car rental insurance company again. However, if damages involve third parties, you may be contacted for additional information. Claims resolution time frames vary as each claim is unique.
In the event that your credit card does not cover the full damages, you will remain liable until all costs associated with the claim are paid in full.
What if I have an accident in a rental car?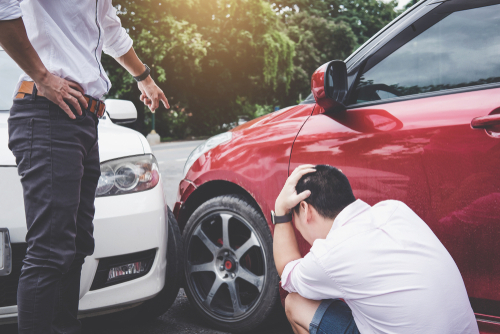 If you're involved in a collision while driving a rental car, you should follow the same steps you would if you owned the car.
Call 911 to get help from emergency services.
Exchange insurance and contact information with third parties and eye witnesses.
Gather basic evidence, including time stamped photos and videos of the scene and damages.
Report the accident to the car rental insurance company responsible for the rental car.
Report the accident to the car rental company as soon as possible, and file an incident report.
Planning is key to successful car rental, so be sure to find out what is covered by your insurance and what is covered by the car rental insurance company. This should enable you to make an informed decision about your best options.