Whether you have the money to buy and drive your dream car, or you're hoping to win the lottery so that you can afford it, it's a good idea to rent it first. Why? Because rental is a much smaller commitment – especially if your dream car is not all you convinced yourself it would be…
Consider this. If you've only fantasized about your dream car from a distance, you probably don't know a lot about it. A quick test drive is good and well, but it doesn't give you enough time to really assess the finer elements. Some things take time to notice, unlike the cabin space, headroom and legroom in a sports car.
No matter what your dream car, you're bound to run into some things that are less than ideal – nothing is ever 100% perfect. But if this is your first venture into choosing a car, it is important to consider why you need a car, and what you need in a car. Sometimes, you'll have to settle to drive your dream car occasionally by renting it for special occasions, rather than it being your day-to-day car.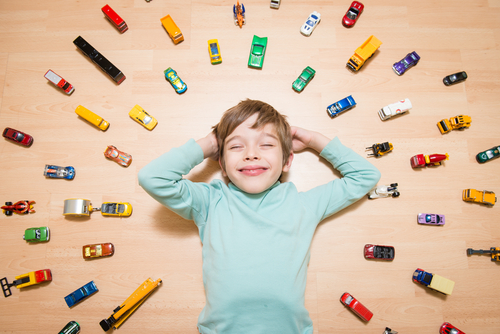 Renting your dream car will give you an opportunity to decide whether it is practical, affordable and whether it suits your lifestyle. Dream cars are often chosen to make a statement. Imagine showing up at your high school reunion in a flashy exotic car…
But first, rent and drive your dream car for a few days or a week and see whether it ticks all the boxes of what you need in a car.
Questions to Ask Before You Buy the Rad Ride
Choosing a car that suits your lifestyle is the smartest thing to do. It will alleviate additional costs and inconvenience. Of course, if you live in an opulent neighborhood and own a Bentley, it's not a problem. However, if you're a contractor who needs to haul around building materials or machinery, the Bentley will have to stay in the garage most of the time while you mainly use your pickup truck.
So before you set out to buy your dream car, ask the following questions:
Are you a new driver?
If yes, you should consider a safe, smaller car, rather than an exotic or muscle car until you're able to handle a more powerful car with more confidence.
Do you mostly drive for business, recreation, or to make a statement?
You can drive almost any car for business – from saloons to convertibles, coupe, or sports cars. A luxury car is one of the best ways to make a statement.
However, if you're driving for recreational purposes, you will probably need a car that can handle rugged terrain and different weather conditions with ease.
How many passengers do you typically drive around?
If you drive your dream car only to the occasional date or so, it's fine to buy a car without too much seating space. However, if you have several passengers, you may have to opt for a bigger car. From a saloon to an SUV, estate, or people carrier, these are all great family cars.
Do you need a car for all seasons?
A convertible is great, when you don't forget to close the top… Once again, consider where you drive, what the weather is like, and what you use your car for. You can always buy snow tires to hold the grip on slippery, icy roads.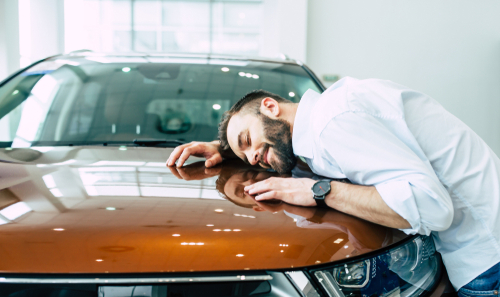 Do you often travel long distances, or in the city?
A city car needs to be small enough to fit into tight spaces and robust enough to navigate busy streets. However, if you frequently travel long distances, you need a comfortable car with sufficient head- and leg-room and conveniences such as USB chargers, plenty of storage space and a good music player.
So there you have it – all the information you need to choose the most suitable car for your needs. If you can't drive your dream car on a daily basis because it is not practical, you can always rent a luxury vehicle whenever you want to drive your dream car for a special occasion.
Car Rental: How to drive your dream car
Most car rental companies offer a range of dream cars in their premium packages. Renting the car for a few days is a great way to properly test drive your dream car before you buy it – if you decided that it is practical for your lifestyle.
In most cases, you will have to be 25 years or older, own insurance (or buy from the rental car company), and know how to handle the vehicle, since these cars are typically built for performance.
Finally, a word about insurance. Both Visa and American Express exclude rentals of antique and exotic cars and MasterCard excludes rental vehicles valued at over $50,000. However, American Express offers a Premium Car Rental Protection, which you can buy directly from them.
Learn how to drive your dream car for as cheap as possible.