Life is full of limitations when you're young and full of energy. One such limitation is the fact that you can't just rent any car. Forget about a flashy muscle car save up for those additional young-driver charges. One question we often receive from younger people is about how to avoid under 25 car rental fees.
You may or may not know it, but the fact is that most car rental companies levy a hefty surcharge against drivers under the age of 25. Additionally, they limit the categories of cars available to young drivers. Why? Because insurance companies consider young people to be high-risk drivers, and as such, they require that car rental companies protect themselves from the risk by implementing restrictions, fees and other ways to protect themselves.
In some states, it may not be possible to rent a car at all if you're younger than 21. However, if you're over 18 and live in Michigan or New York, you may have a few options available to you. In most cases, drivers between 18 and 25 will have to pay underage surcharges.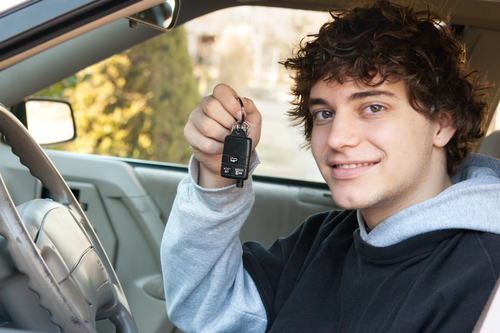 Avoid Underage Car Rental Surcharges
The good news is that it is possible to avoid under 25 car rental fees. How?
By Joining AAA
Well, if you rent a car through Hertz, you can avoid under 25 car rental fees, which amounts to $30 daily for drivers between 20-25. The company recently introduced a waiver thanks to its partnership with AAA.
Joining the AAA is about $50 a year, and it comes with a number of other savings and benefits. It's really beneficial to people under the age of 25 who would like to save the under 25 car rental fees. Once you're a member of AAA and wish to rent a car from Hertz, simply use the code on checkout when booking your car rental online. Limitations will still apply to the types of car categories available to you.
Through Your Employer
If you work for a large company, they may allow you to book a rental car from them. The corporate rates will probably offset what you would have spent on under 25 car rental fees.
Car Sharing
Zipcar and other car-sharing apps don't typically levy surcharges for drivers under the age of 25 and drivers as young as 21, or even 18 in some states can rent cars. However, there are often application fees and subscription fees on top of the rental fees. These car-sharing apps are ideal for hourly rentals.
Now that you know how to avoid under 25 car rental fees, you can save up for that really special muscle car rental after your twenty-fifth birthday!