Let's face it: gasoline is expensive. So if you rent a car on a limited mileage contract, you will have to pay a per-mile charge as well. That can turn out rather expensive, especially if you're going on a college road trip, or traveling across a long distance – one way or both ways. Therefore, it would be a good idea to look for car rental unlimited miles deals. Let's look at some specifics from some of the bigger companies.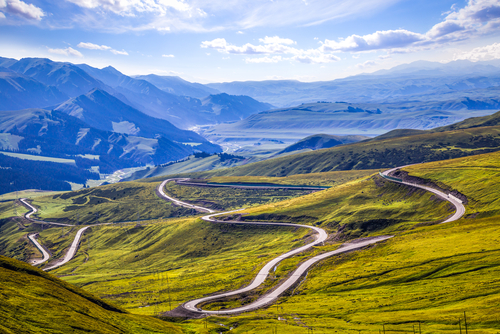 Car Rental Unlimited Miles Options
Enterprise offers unlimited mileage across most of their car classes in the U.S., except for larger and specialty vehicles, which have limited mileage and an incremental charge of $0.10 – $0.25 for additional miles above the limit.
Sixt offers unlimited mileage on almost all of their vehicles, except for their luxury and sports cars. Their one-way car rentals also come with unlimited miles.
Thrifty Car Hire offers unlimited miles on all car categories, excluding trucks and vans.
Budget offers a mileage allowance that entitles the renter to drive a specified distance at no charge before the mileage surcharge takes effect. However, some of their plans do include unlimited mileage.
Europcar offers two rate types. One is the unlimited mileage rate, which means that you can drive as much as you want.
Avis offers both unlimited mileage and discounted waivers on their prepaid option, which must be reserved 96 hours before you collect the vehicle.
Hertz offers a free unlimited mileage option in the majority of their rates, however, some rates include a mileage charge or a cap and a surcharge when the cap is exceeded.
National Car Hire offers unlimited mileage on one-way car rentals in the United States, however, mileage restrictions may apply to some specialty vehicles, such as trucks, vans, luxury vehicles and sports cars.
Whichever option you choose when you rent a car, it is always a good idea to check with each company on each individual deal. If you're unsure as to whether the car rental includes unlimited miles, simply ask a representative before you exceed your budget.