The global car rental market is expected to reach $111.6 Billion by 2027. Arguably, part of this success might be attributable to the value-added unlimited mileage car rental options that they offer customers.
Unlimited mileage car rental options are great if you're planning a road trip or vacation and don't want to worry about exceeding the mileage allocation on your car rental agreement. Car rental companies offer two mileage options. In case you're uncertain about how unlimited mileage works or if it makes sense to consider it, we're here to help.
In this article we will explore the key differences between these two packages.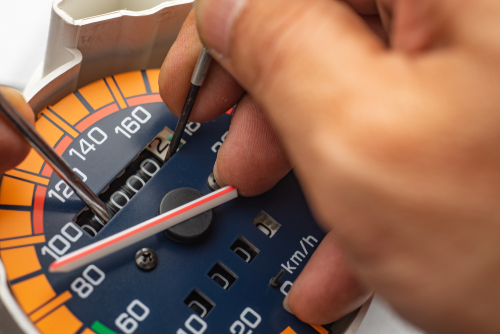 Unlimited Mileage vs Limited Mileage: Key Differences Between
You may think that renting a car should be a pretty straightforward transaction. But sometimes you have to look a little closer at the options you have available to you before you sign your car rental agreement.
Unlimited Mileage Car Rental – When you rent a car and you make use of this option, it enables you to drive limitless miles with your rental car. Unlimited mileage car rental is an ideal option if you're on a vacation with family and don't want to worry about tracking your mileage.
Always make sure that you check with your car rental company about the unlimited mileage option. In some cases, you will only be able to use this option in the same state where you rent your car. Before you sign any car rental contract be sure that you know how this option works.
Limited Mileage Car Rental – For short trips or a temporary work assignment, the limited mileage option should suit your needs perfectly. Your car rental company will allow you a certain number of miles per day or during the period you have the rental car. Some long-term car rentals usually have a fine print clause stating that there is a cap on miles, even though they advertise unlimited mileage car rental.
Be warned that if you drive more miles than your car rental contract states you will be charged an extra fee per mile. This additional fee will be added to your bill when you return your rental car. In most instances, this option will be available when you rent a luxury car.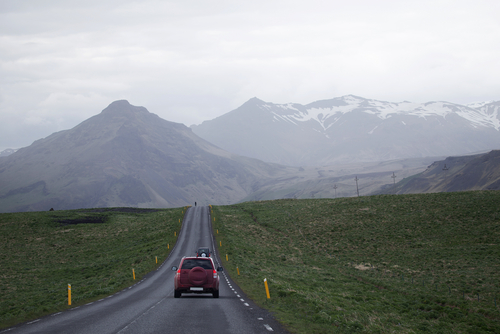 Tips To Keep Keep The Miles Under the Limit
When renting a car from a car rental company, limited mileage rentals are usually more economical. However, this only applies if you keep your mileage below the limit that the car rental company allows you.
You should only consider a limited mileage option if you're sure that you won't need to drive extra miles per day. Although limited mileage may be the cheaper option it can become expensive very fast if extra miles are added to your final bill. Unlimited mileage will save you money in the long run if you do need to run unexpected errands or take an unexpected trip.
So how do you keep track of the miles that you drive to make sure that you don't go over the car rental mileage limits?
Taking a picture of the odometer when you get your rental car is a good way of knowing exactly how far you can drive. The photo will also come in handy if there should be any queries later on when you return the car. You can ask that the car rental company makes sure that the mileage is written on the condition report before you leave with the car.
Plan your trip and keep within the daily limit of miles that you are permitted to drive with your rental car. Car rental companies determine the extra mileage costs.
Instead of driving short distances, choose to walk. Without realizing it you can add miles pretty quickly to your rental car even over short distances.
Is Hertz unlimited mileage really unlimited? The answer is yes. Hertz offers unlimited mileage on most rental cars and is one of the best car rental companies. With Hertz, excessive mileage will not be something that you have to worry about.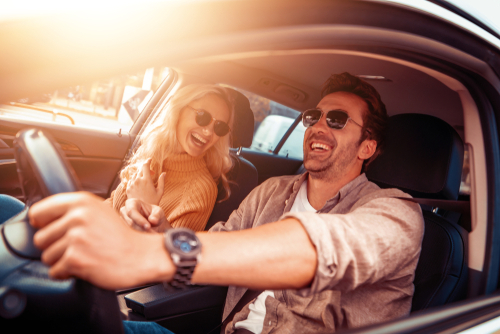 How to Fully Enjoy the Benefits of Unlimited Mileage Car Rental
Many of the larger rental car companies offer packages that include unlimited mileage. Saving money on car rental is awesome, especially when you need to save money.
What are the benefits of choosing unlimited mileage car rental?
You will be able to choose from a wide variety of vehicles that come with the unlimited mileage contract.
You won't have the extra stress of monitoring how many miles you drive
You can look at the add ons and customize your package to suit your needs.
You can also reserve a car seat to make sure that your little one is safely strapped in while you drive.
Car rental companies throughout the world offer unlimited mileage car rental. Unlimited mileage allows you to travel across America or abroad with greater freedom. Economy cars are typically the only vehicles with unlimited mileage packages.
When making your rental car booking, make sure that your car rental company clearly states how much mileage you will be allowed on premium vehicles. Car rental companies strive to make your long journey pleasant no matter where you are.
How Much Will the Car Rental Cost Me?
The cost of unlimited mileage will probably be a bit more expensive than the limited mileage option. But the unlimited mileage option will allow you to travel the distance you prefer, not the distance that's set by the rental company.
The prices for car rentals with unlimited mileage will depend on a few factors and include:
What rental cars are available at the time when you make your booking?
The location where you want to travel
The amount of time that you want to rent the car for
And the type of rental vehicle that you choose for your trip
And insurance.
You may want to opt for an unlimited mileage car rental if your travel plans take you outside of the US. If you plan to drive over state lines, let the car rental company know in advance, so that penalties won't apply. Remember to take the time to read the fine print in the car rental contract, as it should include all the do's and don'ts.

Whether you choose limited or unlimited car rental you should expect good service from almost all car rental companies. Enjoy your unlimited mileage car rental, without having to worry about watching the miles while driving.