Ed Sheeran's bad habits might lead to late nights and conversations with strangers, but bad driving habits—especially when driving a new car—can lead to much worse… like accidents, or conversations with strangers with badges!
Getting behind the wheel of a new vehicle, or having to drive an unfamiliar car, can leave you disoriented and insecure; and for a driver this can be disastrous. We are creatures of habit, and driving a new car where all the controls are located elsewhere, might leave you scratching your head, instead of watching the road.
A new car can be intimidating for anyone, whether they have just bought one, need to borrow one, or are going on vacation and need to rent one. Here are some tips to help you become familiar with a new car quickly. We promise, you'll feel confident in no time!
Car Rental Reviews will partner you with the right car and company for your next business trip or holiday.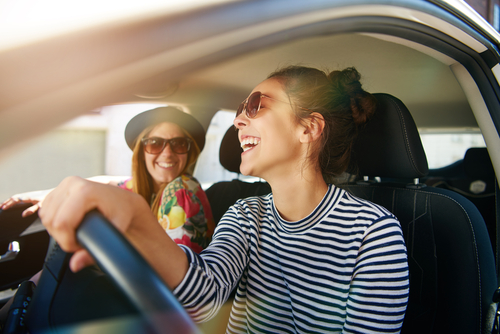 Driving an Unfamiliar Car? This May Help
You have passed your driving test, congratulations! The only experience you have driving is your mom's Toyota and the driving instructor's car—but you are now expected to drive unsupervised, and in a car that has a stick-shift… So how do you do it? Before we tell you, remember, the same can be said for drivers with years of experience, who now suddenly need to adapt to a new drive style to suit a new, or rented, car.
Habits are tough to break, which is why so many people find it difficult to learn driving an unfamiliar car. Pushing past these discomforts is vital, though. A stiff and uncertain driving style in your new car will undoubtedly negatively impact your driving performance.
Our easy to follow guide below will ensure that you avoid any mishaps (or damage to your vehicle) when driving a new car.
To avoid misadventure when renting a car, trust Car Rental Reviews to partner you with the right vehicle, and rental company. If you would like to learn a bit more about drinking and driving while renting a car, our post DUI and Car Rental: Can I Rent a Car With a DUI on My Record? will give you the info you need.
Before Driving an Unfamiliar Car
Vroom, vroom, 1st gear… let's go! Whoa there cowboy(cowperson), hold them horses! Before spinning away you need to get acquainted with the layout and controls. The new car you buy or rent likely has different features to your previous ride, you'll need to adapt to the different features, even if the model is similar to what you are used to.
Adjust as needed – You're highly unlikely to get into a new car and find that everything fits you perfectly. As everybody has a favorite seat position, that is probably where you will start. Next you should adjust the steering wheel, headrest and the mirrors.

It's ideally best to keep your steering wheel around 12 inches or so away from your chest so if you are involved in an accident, your airbag will have enough room to inflate. As you sit back in your seat, make sure your shoulders touch the backrest.
Your seat back should be angled just a little beyond 90°, more or less between 100° – 110°, this puts the least amount of pressure on your back. If you lean too far back, you will force your head and neck forward, which can result in neck and shoulder pain and tingling in the fingers.
You will want to raise or lower the headrest until the top lines up with the top of your head. Make sure it won't hinder your ability to check your blind spots by turning your head to all sides.
Mirrors – Once your seat position has been adjusted, you are ready to go right? Wrong! Mirrors on cars are not to check your fresh cut or to re-apply your lipstick – they are your blind spot eliminators and should be positioned correctly to give you the best views possible. Your rear view mirror must reflect a clear and wide view of what's happening behind you, while the side mirrors must give you a view of the car's sides as well as the road sides leading back.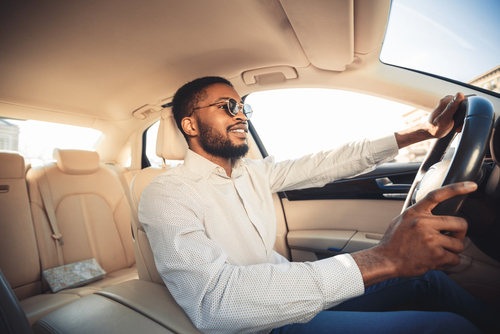 These steps can be done in less than a few minutes, but can save you a lifetime of grief. Make sure that you are 100% comfortable before engaging 1st gear.
Know your controls – You will obviously get better acquainted with what is where, and what does what, inside your car as you drive it more. But there are certain things essential to know before actually starting a trip. It wouldn't be fun if the sun starts going down, and you have no idea how to turn the headlights on, would it?
Beep, beep! To hoot or not to hoot? Once you have located where the horn is, read our post Use Your Car Horn: A Guide To Honking Your Horn to learn when it's ok, and when not!
Always Review the Safety Features Before You Drive an Unfamiliar Car
Before you jump into your rental car and hit the highway, take the time to familiarize yourself with the car's layout and features. A quick and efficient activation of a safety feature in an emergency situation can save your life. Open the door to your rental and check:
How to operate the windshield wipers
How to use the internal defrost
The location of the hazard lights switch
How to trigger your high beams and fog lights
How to release the gas hatch, and which side of the vehicle it's on
You should also spend some additional time reading major operating instructions in the vehicle manual. Ask the rental desk attendant if you can't immediately find the manual in your rental.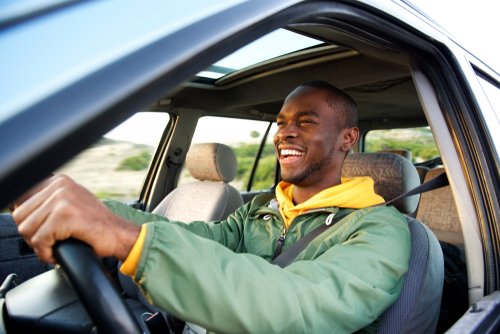 Driving a New Car – the Rental Way
If you can remember these few pointers next time you get a rental that you are unfamiliar with, you will feel more comfortable. Car Rental Reviews can connect you to a vehicle and rental company that not only suits your driving style, but also your budget.