If you're looking to hire a rental car, it might seem as though every question you ask, opens up even more questions and options. So, how much does it cost to rent a car? We'd like to try to make the process simpler for you, by providing you with all the information you need to make decisions in this post. Our car rental reviews will help you decide which company you'd like to use for your next rental car transaction.
It really varies, depending on a number of factors, including:
Which company you rent a car from.
What class car you're renting.
Your age.
Whether you're renting from an airport of off-site location.
Whether you're eligible for discounts.
The fee structure you're opting for.
The cost of insurance.
Upfront or prepayment.
Whether you're adding additional drivers.
Additional extras.
Want to benefit from the cheapest possible car rentals? Read our ultimate car rental guide here.
How much does it cost to rent a car from Enterprise?
Renting a car from Enterprise costs on average $40 per day or $278 per week. Costs vary by all the factors above, as well as by location. The longer you rent a car for, the cheaper the daily rate. Enterprise does have an unlimited mileage package, but you will still have to pay extra for roadside assistance.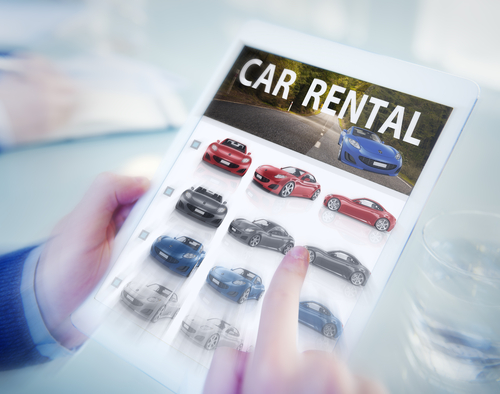 How much does it cost to rent a car seat?
It's free to bring your own gear, but let's face it, it's not so easy to lug a baby and all its belongings through the airport. As it is, babies already probably have more luggage than grown-ups! If you need to rent a car seat for your baby, you can expect it to set you back between $8 to $13 per seat per day. However, some companies such as AAA and Hertz sometimes waive this fee.
Even if you have to pay the full fee, that will be cheaper than having your luxury baby car seat damaged in the cargo hold on the plane. If you want to take your own, check with the airline if they will consider it free checked baggage.
If you rent a car seat, be sure to book it ahead of time to ensure availability.
How much does car rental under 25 cost?
Being underage when you rent a car can attract some surcharges of approximately $25 – $30. However, each company makes its own rules regarding what they consider underage. It could be under twenty, if they rent cars to all licensed drivers, or it could be from 21 – 24 if they rent to individuals over the age of 21. In that case, a surcharge will be levied.
Most companies limit the categories of cars that are available for rental to individuals younger than 25.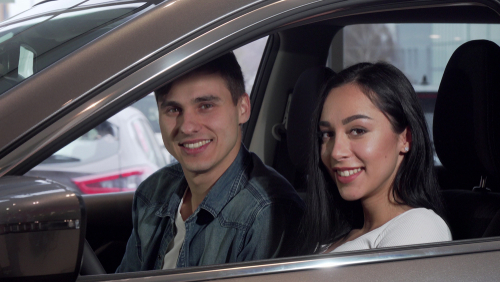 How much does it cost to return a rental car to a different location?
Some companies offer a service known as one-way rentals. In most cases, it is only available between certain destinations. That means that if you're driving to another city, you can leave the car at the nearest location, instead of having to return it. This service is ideal if you are relocating, or taking a road trip somewhere because you cannot fly for whatever reason. 
---
Now, are you ready for Rental Car Stargazing Destinations | Astro-Tourism?
---
Always check with the rental company if this option is available. Some companies actually encourage one-way rentals by charging low rental rates. Others, on the other hand may charge a return fee.
The best way to find out how much a rental car cost, is to view our rental car reviews and to contact your chosen company for a quote. Remember, rental car companies offer a variety of cars in different classes, and your preferences, additional options and market fluctuations will all play a part in the ultimate quote.
The Rise of Contactless Car Rental | Safety and Convenience is a good read about now!