Technological advances in all facets of the auto industry are creating excitement for the largest car companies in the world, and what motoring in the future can look like.
Unfortunately the ongoing pandemic has been a major spanner in the works, putting the brakes heavily on certain sectors. This post looks at just a few of the automobile related industries and their largest players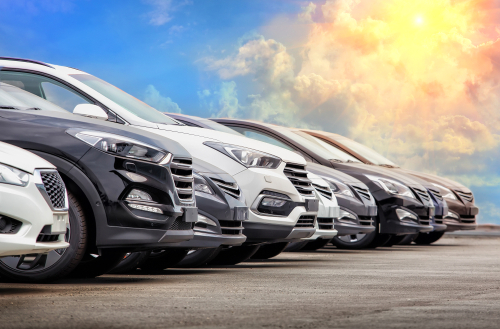 What are the World's Largest Car Companies?
Identifying the world's largest automakers is not as straightforward as it might seem, as many factors need to be taken into consideration. A company's overall revenue, brand value, number of vehicles manufactured, and market capitalization influence its success. Taking all of this into account, let us walk onto the production floor and see what are the largest car companies in the world.
Largest Car Companies in the World – Countdown 2022 is another interesting read from our blog.
What are the Biggest Car Companies in the World by Market Cap?
Market capitalization is derived from a company's outstanding shares multiplied by one share's current market value in the stock market. The following are the top 10 automobile corporations by market cap in 2021:
Tesla (U.S.): $795.8 billion
Toyota: $207.5 billion
Volkswagen: $96.7 billion
BYD (China): $92.7 billion
NIO (China) $89.5 billion
Daimler: $72.8 billion
General Motors ( U.S.): $71.3 billion
BMW (Germany): $54.2 billion
Stellantis (Netherlands): $54.2 billion
Ferrari (Italy): $52.5 billion
The brand value of a company refers to the consumer's perception and experience with the brand. Overall, a customer will make a purchase based on the brand value of a company. In terms of automobiles, Tesla and Porsche are good examples of companies with high brand values.
Below is a quick breakdown of which automobile corporation owns which car brand:
Volkswagen (Germany): VW, Audi, Porsche, Lamborghini, Bentley, Bugatti, SEAT, Skoda, MAN
Toyota Motor Corporation (Japan): Toyota, Lexus, Daihatsu, Ranz
Daimler AG (Germany): Mercedes-Benz, Smart, Fuso
Ford Motor Company (US): Ford, Lincoln
Honda Motor Company (Japan): Honda, Acura
General Motors Company (USA): Chevrolet, Cadillac, Buick, GMC
Fiat Chrysler Automobiles (Netherlands): Fiat, Chrysler, Alfa Romeo, Dodge, Jeep, Lancia, Maserati, RAM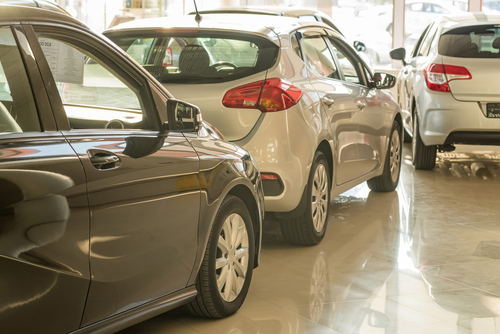 What are the Largest Car Companies in the World by Revenue?
Revenue is calculated by adding up all the income earned by the company, not profit. These are the 10 biggest car companies by revenue and number of cars sold in 2021:
Volkswagen AG made $282.9 billion and sold 11 million cars
Toyota made $275.4 billion and sold 10.7 million cars
Daimler made $172.7 billion and sold 3.3 million
Ford made $155.9 billion sold 5.4 million
Honda made $137.4 billion and sold 5.3 million
General Motors made $137.2 billion and cars sold 7.7 million
SAIC Motor made $136.4 billion: cars sold ~ 5.4 million
Fiat Chrysler Automobiles made $127.9 billion: cars sold 4.4 million
BMW made $123.4 billion: cars sold 2.5 million
Nissan Motor Corporation made $92.7 billion: cars sold 4.7 million
Learn how to choose the right rental car for your trip!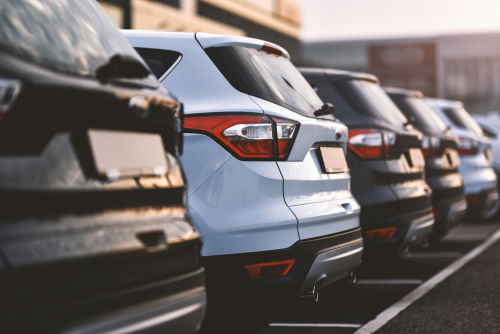 The rental car industry took a beating during the onset of the pandemic and there were major changes that took place. Let's look at this next.
What are the Largest Rental Car Companies in the USA?
There are several ways to determine which car rental companies are the biggest. For the sake of completeness, we've included the number of vehicles they have on American roads, their number of locations, and their estimated revenue in millions for 2020.
Because people were asked to stay in quarantine during the Covid-19 pandemic, it was not surprising that most major car rental companies suffered financial losses during 2020:
Enterprise Holdings
Hertz
Avis Budget Group
Sixt Rent A Car
Fox Rent A Car
Ace Rent a Car
NP Auto Group
U-Save Auto Rental System
Rent-A-Wreck of America
Independent companies
In the United States, independent rental car agencies have about 42,000 cars, which averages out to only ten cars per location, but they are still able to make a tidy sum. This industry can be divided into a few giants, some franchises, and then lots of little independents throughout the country.
Explore the History of the Car Rental Industry – and Take a Glance Into the Future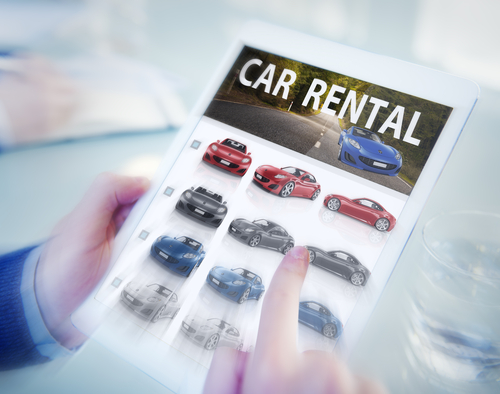 Who are the Largest Car Insurance Companies?
The options available to drivers when shopping for car insurance are numerous. Despite the presence of many local agencies near you, many people prefer to work with big, nationwide brands that they are more familiar with. These companies offer a variety of coverage options to meet your needs and protect you and your passengers while driving.
It is possible to determine which of the country's largest car insurance companies has the best reputation with their customers by looking at their websites. The following are the top 10 largest car insurance companies according to the National Association of Insurance Commissioners:
State Farm Insurance
Geico Insurance
Progressive Insurance
Allstate Insurance
USAA Insurance
Liberty Mutual Insurance
Farmers Insurance
Nationwide Insurance
American Family Insurance
Travelers Insurance
Is there a number one insurance company? State Farm was the largest car insurer in the nation in 2019, writing over $40.9 billion in private passenger car premiums.
The Future of Car Rental | Trends to Look Out For is a must read!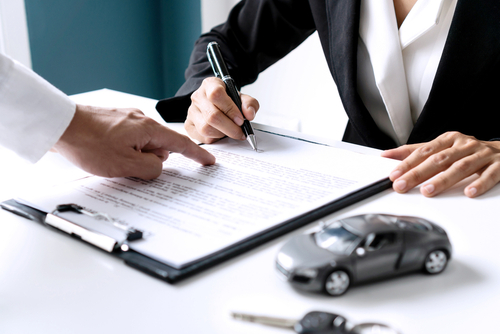 Tire and Rim Lives Matter! We Un(g)ravel Pothole Damage and Your Car
Besides the largest car companies in the world, let's also take a look at the largest tire manufacturers. These companies include:
Japan's Bridgestone
From France, Michelin
Goodyear USA
Continental, Germany
Sumitomo, Japan
What will the world's largest car companies be doing in the last quarter of 2022 and 2023? Please share your thoughts below.
Need to rent a car? Search, compare, and book the perfect car right here.