Historians say that in ancient Rome citizens could rent a chariot and in the 1800s, the Livery Stable was the place where Americans could rent a horse, buggy or wagon. But the 'real' history of the car rental industry started in 1904, in a Minneapolis bicycle shop, when the first automobile was rented.
Today, there are more than 2 million rental vehicles in the US, even after car hire companies had to sell some of their fleet to survive the grip of the pandemic. In this post we scroll through the history of the car rental industry and we take a peek at what the future may hold for rental car businesses.
With the holidays around the corner, now really is the time to book that comfy SUV, and this post about Car Facts and Tips for a Long Road Trip, might help you decide to get a rental for a road trip. When you do, Car Rental Review will help you find the right car, and rental company… and it will feel like Christmas.
But first, let's go back in time…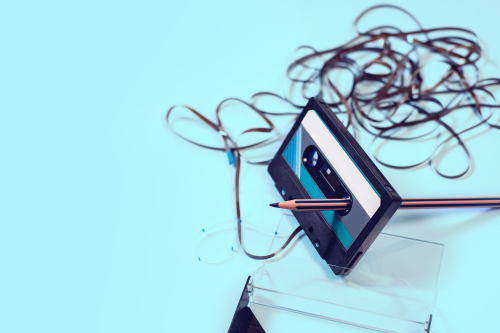 The History of Car Rental Industry
The year is 1886. Karl Benz applies for a patent for the Benz Patent-Motorwagen and the car is born, setting the stage for one of the most successful industries that developed because of the advent of the automobile.
It has been found that there were some shrewd Romans who made a few extra gold aureus coins by renting out their chariots, while in the early days of America, the Livery Stable could be likened to today's rental kiosks, except with a lot more poop (or maybe not, depending on your viewpoint).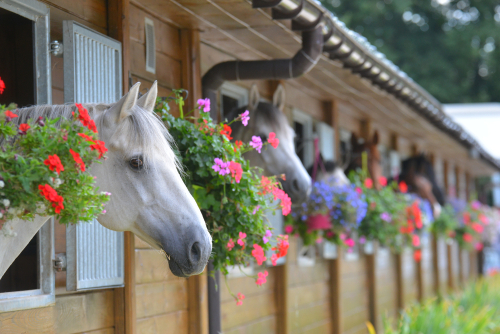 How much has the history of car rental changed through the years? In short, the history of car rental is currently in exciting, yet vulnerable times. Having (barely) survived the pandemic, and a practical halt to rentals, people are relooking at what type of car rental system would fit their current situation and many rent as a way of avoiding crowded public transport systems.
If you are curious about costs and considering getting a rental, Car Rental Review will help you find what you are looking for and while you are browsing around and wondering when a good time for a rental is, our post,
Rental Cars: When is the Best Time to Rent a Car?, should clear things up a bit. But let's fast forward from ancient Rome to Minneapolis, 1904.
The 1900s
Historical records that traced back to 1904, shows that a bicycle shop situated in Minneapolis was more than likely the first American business to offer an automobile for rent. Eight years later the German firm Sixt started off with three rental vehicles and quickly expanded.
Joe Saunders had an epiphany in 1915 when he realized that nobody in Omaha offered car rentals. Frank Arndt, a salesman from Germany, was his only salesperson, and he rented out Arndt's Model T. This venture proved so successful that by 1917, he rented out 120 of them.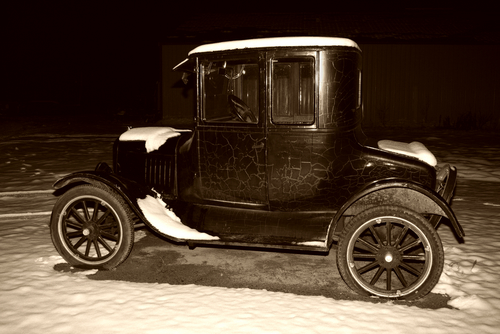 In his first advertisement, he called the company Saunders Drive-It-Yourself System and by 1927, the Saunders System had branches in over 85 cities thanks to Joe Saunders' three brothers and father – who helped grow the business.
Meanwhile, in Chicago, Walter L Jacobs began renting out Model T Fords to the public, with a fleet of 12 cars. The company grew quickly under his leadership, as he was an innovative businessman and grossed a million dollars by 1923, a large sum for the time. The company was sold to John D Hertz and Jacobs became the CEO. Jacobs said that most people usually rent a car because it's way too expensive to buy one. In addition, he noted that business customers rarely rent cars.
In 1920, Godfrey Davis UK became the first British car rental company. It was purchased in 1981 by Europcar, a French company.
What Happened in the 1950s?
To unfold what happened in the 1959s, car rental companies expanded along with the automobile industry, and space at railroad stations accelerated the growth. Having more disposable income after the war, many people began hiring cars, which saw the purchase of the Saunders company by Avis in 1955, whereas GMC bought Hertz, which was then purchased by Omnibus.
During the 1940s, the demand for cars increased dramatically, leading to the establishment of some of the biggest rental companies, such as National Car Rental, est. 1947 and Enterprise Rent-A-Car that was founded in 1957. With a rise in travel opportunities and a lower cost to travel, these rental companies went worldwide. Even though more people owned their own cars, many still rented and because lifestyles changed people rented cars for long periods of time.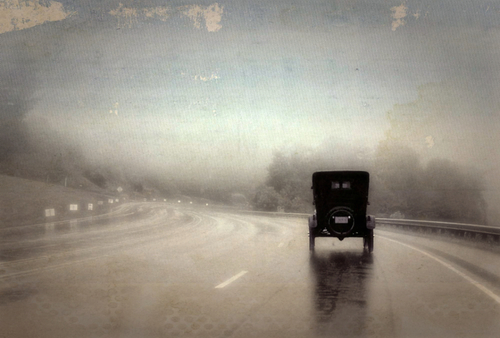 Since 1963, Arnold Clark Car and Van Rental has provided rental cars and vans in the UK – among the very first companies in the UK to provide car rental. The company now has a fleet of 6,000 plus vehicles.
Additionally, the second half of the 20th century saw a boom in the finance and public sectors, which led to companies partnering with businesses. It helped the rental companies grow and become the international car hire giants of today.
2000s to Infinity and Beyond
With hundreds of different car brands today, companies have expanded their fleets beyond the old Model T and nowadays, you can rent a car, a van, a boat, or even a helicopter! Tech companies are collaborating with the automobile industry and it is predicted that in 20 years, the majority of cars on the road will be autonomous vehicles.
The number of rental companies has mushroomed all over the world due to the increasing demand for rental services. Globalisation has led to an unprecedented level of mobility, with more and more people renting automobiles, vans, and other vehicles.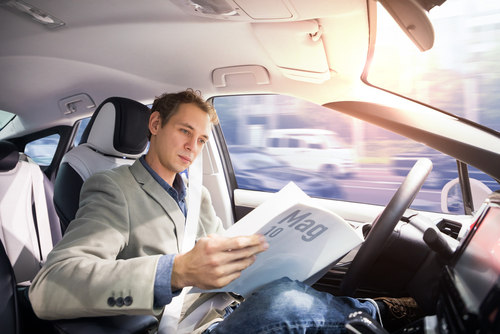 In years past, renting a car required tons of paperwork; now you usually just need your driver's license, credit card, and a mobile app. A variety of award shows and competitions ensure that businesses deliver on their promises and perform at a certain level, with this in mind Car Rental Review can assist you to find your right rental partner today.
Who are the Major Players in the Car Rental Industry?
If you had to search for who are the major players in the car rental industry today, the names below are more than likely going to be displayed in your browser. To give a little background on these companies I have put together a little table of history with Car Rental Review companies for your interest:
Avis Car Rental – The company was founded in 1946 at Willow Run Airport in Ypsilanti, Michigan, by Warren Avis – he began with three cars. Within a few years, the company established branches across the country and by 1953 was the second largest rental car agency in the country.