A Road Trip Through Off-Grid Communities in America
Off-Grid Communities are no longer just associated with Eschatologists, cults, and people running from the law. Post-pandemic job losses and a genuine uncertainty about what the future holds, has seen a growth in off-grid communities globally; existing, as well as newly established ones.
Many people who acknowledge the warning signs of our embattled Planet, believe that going off-grid is the answer to saving Earth. If a fluttering cape does not quite fit your dress sense, but you still want to be a Superhero, why not consider a road trip through some interesting off-grid destinations in the USA?
This blog will give you a little insight into a couple of these communities, as well as reasons why this lifestyle might just be perfect for you. Whether you want to enjoy a weekend without tech, or a fully sustainable life away from everything – let's start by finding your perfect rental vehicle on our website. Next, read this blog and then fill up and head out on the highway…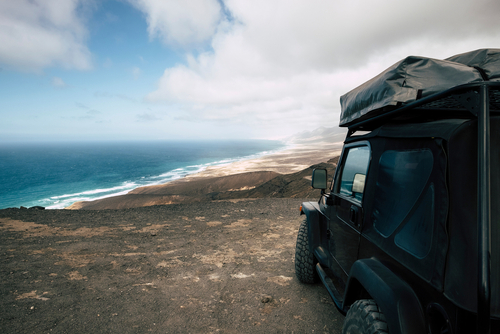 Reasons to Live Off the Grid
When you evacuate suburbia for the unworked land
Urban Streetlights and Big Smoke fade
The Hullabaloo of Human Hand
Replaced by the symphony of songbirds sweet
Your sleep distubed only by the blinking of stars
And the rhythm of the moon
In general, the term "off-the-grid" refers to being off the electrical grid, but it also refers to other utilities like gas, and sewage, and can apply to residential housing or small communities. Living off-the-grid sanctions building constructions and people to be self-sufficient, which is very beneficial in remote areas where regular utilities cannot be accessed.
It has become an attractive option for those who want to reduce environmental impact and costs. It is generally necessary for an off-grid building to be able to supply its own energy and fresh water, as well as the management of food, waste and wastewater.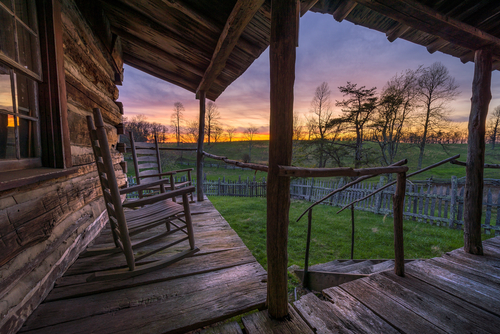 People go off grid for all kinds of reasons. In my humble opinion, folks seem to think that living in off-grid communities will make their existence easier, less stressful, and even make them happier. Here are our Top Ten Reasons to Live off the Grid:
Become self-sufficient – A completely self-sufficient lifestyle is independent of external resources and relies on the resources you produce rather than relying on a system that could collapse on itself at any time.
Sustainable living – is the idea that you will produce more than you consume without constantly consuming resources. You're also contributing to your local community while providing for yourself and your family.
The use of renewable energy is only logical – while the use of energy sources that are not renewable is absurd. Fossil fuels are not renewable and will not last much longer – at least not at the rates at which they are currently consumed. Hence, it seems logical to use power sources that are renewable and able to be shared. It's also more sustainable in the long-term to use renewable energy. It's just smart living.
Environmental responsibility – When we realize every person has a responsibility, no matter how big or small, to make this world a better place, we find ourselves at a crossroads where we must, for our own sakes, be more environmentally conscious or our children will not have a future.
It is healthier – to live in the fresh air and eating more fresh fruit and veggies (because you grow them yourself), is already a win for your body and health. You will be working with your hands more and your activity levels should see you becoming the lean, green, planet saving machine of your dreams. With less free radicals to contend with (less processed foods in your diet) your health should be better than ever.
Rewarding – When you factor in all the benefits of the off grid lifestyle, you realize there's really no other way to live that's more rewarding. Although living off-grid is not for everyone if you see yourself waking up to collect a few eggs for brekkie, rather than sit in traffic for an hour, just to face an office full of potential germ risks, then carry on reading to learn how to go off the grid.
Teach generations to follow – and both the learner and teacher gets rewarded. This lifestyle helps to teach us a fresh 'new' way to live – one that is in reality as old as man itself – and to pass this knowledge to our children and their offspring.
Get back to your roots —humanity is our tribe, and we have all done the same thing for thousands of years. Nowadays, with the emergence of modern technology, it is much easier to do things, and we are living in an era of unprecedented advancement. We can employ this tech to go off-grid – solar panels, wind turbines, hydro power, geothermal energy, renewable biofuels, and even biogas generate power for the world, but it also provides us with a chance to reconnect to our roots while enjoying nature.
Become Bob the Builder – When you live off the grid – you need to build things and make stuff. Not city objects like a spaceship for tourists, or something that will take you back to the future – but rather a futuristic, waterless greenhouse bubble that yields all the green you need for happiness and health – how is that for a cool idea?
Independence – this is for me the biggest reason that 'off-grid communities seeking members 2021', has become a popular search keyword. You are almost immediately disconnected from a societal system that does not really care about your best interests. You obviously still need to follow the laws of the country and county – but your FREEDOM is amplified to a crescendo – heard in laughter and audible happiness.
Everyone has a slightly different reason, or motivation, for wanting to shift aside from mainstream society and the grip that 'The Grid' has on each of us. Some of us are fully committed to 'the cause' and we are practically ready to trash our tech and drive to 'Splitzville'. I, on the other hand, would rather just ditch the mobile and television, unplug everything – and find a quiet place, buzzing with nature and clean air – to recharge my tech-polluted and drained body and soul for a few days.
Include these following destinations as part of your next road trip and see for yourself how people are living happily and healthily in these off-grid communities.
How to Live in Off-Grid Communities Without Becoming an Outlaw
Off-gridders like privacy and they don't like to bump into another human every time they turn a corner—therein lies the attraction of escaping crowded cities and sardine-stacked suburbs full of humanity. An off-grid lifestyle is one that is independent of a utility.
This is just the tip if the iceberg though; to be able to build a home, grow fresh food, forage, hunt and even keep a few chickens and a cow or two, is as near as perfection for a self-sustainable and self-efficient "Little House on the Prairie" lifestyle.
Even if you generate your own power, grow your own food, or build your own home, off-grid living, per se, is not illegal. It is, however, a problem while living off-grid if zoning laws and local ordinances prevent you from performing certain actions on your own property.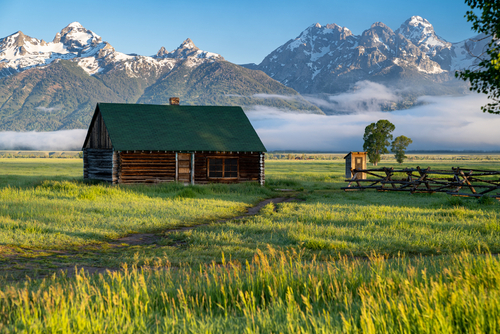 In theory, going off-grid is legal in all fifty states, but crucial infrastructure aspects are either overly regulated or banned. The most common problems arise when people leave their homes completely off the electric grid or install composting toilets.
Fines or jail time can be imposed for such actions. Septic systems that pass health department regulations are another challenge off-grid homeowners face. Not all of us are engineers or plumbers (although YouTube How To clips can be helpful.)
On that note, if you're on an off-grid communities road trip and end up camping, to leave your camping spot as clean as you found it. This post on cross country road trips will help you make the most of your explorations.
Know the Law
When you start looking into it, you will find that it is not only state laws that need to be considered, but also municipal and county laws.
The majority of off-grid living restrictions are in urban areas, as well as wealthy suburbs, especially in neighborhoods with homeowners associations.
The restrictions on common off-grid activities that are usually focused on disconnecting from the power grid and sewer systems are also common in small towns, though typically not nearly as strict as they are in urban areas. Most rural areas have fewer restrictions, and often lack any zoning regulations other than septic system installation regulations, and are therefore the best places to live off-grid.
Laws to consider in each state include:
Laws governing rainwater collection
Codes for compost toilets
Energy regulations for solar power
Disconnecting completely from the power grid
Many states also have laws and restrictions regarding the following:
Off-grid homesteads that sell raw milk
Creating a permanent home. Tents and mobile homes can lead to fines or eviction if used too long.
Home size. In many states, you may find that your house is too small.
Check the minimum age requirements before buying a mobile- or manufactured home.
Check your deed carefully for livestock restriction clauses.
Composting toilet waste disposal and use may also present problems.
There are certain states that are better for living off-grid than others. Based on these six categories:
Ease of food production,
Energy access
Living costs
freedom of lifestyle
water accessibility
local community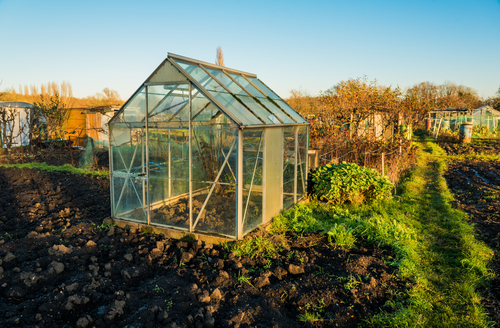 The top ten states for off-grid living are:
Arizona
Missouri
Tennessee
Texas
Louisiana
Indiana
Montana
Colorado
Arkansas
Besides lower living costs and property taxes, these states have the best off-grid living freedoms, the least restrictive building codes, easy access to clean water, strong potential for using solar power or wind power, and favorable conditions to grow crops. So, while you are busy planning your off-grid communities road trip, be sure to add these states to your itinerary… and remember you can rent your dream road trip vehicle from our website.
By now you should be practically packed and looking for the nearest on-ramp right? Read on to learn more about off-grid communities that are thriving and are also amazing road trip destinations.
8 Off-Grid Communities that are Shaping a Sustainable Future
Many communities around the country are opting to disconnect from the grid at a time when households account for around 20% of all greenhouse gas emissions.
There's no doubt that giving up public utilities (electricity, gas, cable, etc.) is the longest-term sustainable option, but it isn't without challenges. This may explain why off-gridders unite so often—to share responsibility and reward.
Some off-grid communities are little more than gated communities beyond the reach of electricity companies, where homeowners have to fend for themselves with their own renewable energy plans. Another approach is the intentional community model, where like-minded residents live together.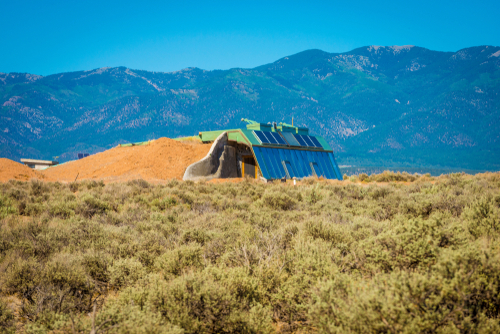 The following examples of off-the-grid and sustainable communities should be definite must visit places on your road trip:
Three Rivers Recreational Area (Oregon)
Since the development began in the late 1960s, this hodgepodge of upscale houses, mobile homes, outhouses, and shacks has defied norms. Communication was dominated by CB radios before cellphones became common. Signs still advertise call names at the end of some driveways, nailed to trees…well breaker, breaker…this is Jelly Bean and I am headed that way…
There are about 600 homesteads spread over 4 000 acres just around an hours drive north of Bend, Oregon. The power grid is not connected to any of them.
Solar panels, wind turbines, and backup generators power the houses in this subdivision, which has a mix of multimillion-dollar homes and shacks. While some have water wells, others get it hauled in periodically.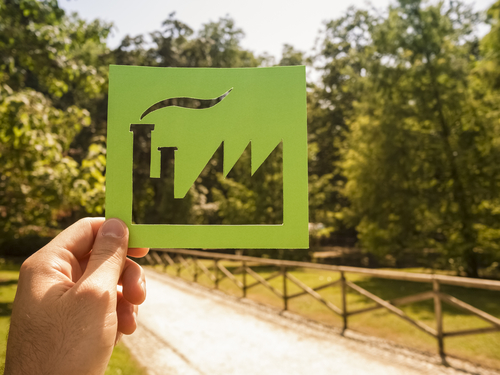 Greater World Earthship Community (New Mexico)
You can experience Earthship living for a night or a week at Earthship in Taos, New Mexico. From their location on a breathtaking mesa, across the river from Taos, they offer an experience unlike any other.
One of the largest off-grid, legal subdivisions in the world can be found in northern New Mexico and about 30 minutes from Taos. Global Model Earthships consists of passive solar houses made from natural materials like adobe, reclaimed rubber, and recycled cans. A solar water collector and sewage treatment system are built into each vessel that runs on 1.8 kW of solar energy. Stoves are powered by propane. Only wireless internet, TaosNet, provides access to the outside world for the Greater World Earthship Community.
Breitenbush Hot Springs (Oregon)
Located on 154 acres near Detroit, Oregon, Breitenbush is an intentional community, which means it maintains a high degree of social cohesion and teamwork. As a worker-owned cooperative, it runs the Breitenbush Hot Springs Retreat and Conference Center, whose geothermal waters heat the 100-building complex.
A hydropower plant in Breitenbush provides electricity to the neighborhood's 85 residents during the low season. Breitenbush is gradually reopening following wildfire damage , with reservations required.
Earthaven (North Carolina)
This Black Mountain community was established in 1994 on 320 acres of forest, 45 minutes southeast of Asheville and is fractioned into 12 "suburbs," containing two to eight residential lots each. Power is provided by solar panels and hydropower generated by Rosy Branch Creek's micro hydro system. Residents harvest rainwater from their roofs to use for irrigation. Currently, Earthaven is home to about 75 people, but the community hopes to eventually house 150 people on 56 homesites.
Emerald Earth (California)
The community was founded in 1989 on 189 acres in Mendocino County, near Boonville. In addition to a central kitchen, dining area and meeting area, the house has a bathroom and shower for the eight full-time residents. Also included is a bathhouse with sauna, showers, and a greenhouse. Wood stoves and passive solar heating are used to warm four small cabins. Electricity is generated by solar panels and a gas generator. Composting outhouses eliminate the need for septic systems. Emerald Earth offers short-term farm stays and offers many farm-related workshops to the local community.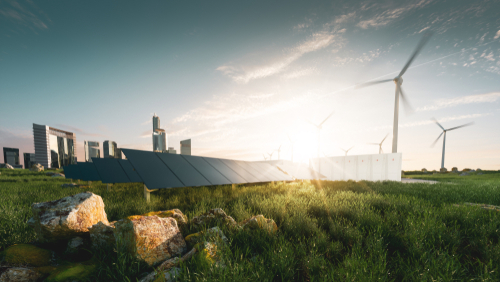 Dancing Rabbit Ecovillage (Missouri)
Dancing Rabbit Ecovillage in Northern Missouri is a renowned , fast-growing intentional community that has lived off the grid since 1997 and is shaping up to become a vibrant eco-town. About 60 people live in the city now, but it hopes to have between 500 and 1,000 one day. Natural resources like straw bales and cob are used in the construction of these homes; power is generated by the sun and wind. Food, housing, and finances are handled by Dancing Rabbit residents themselves-but the town does have its own currency and encourages bartering.
Twin Oaks Community (Virginia)
Most of Twin Oaks Community's structures are heated with locally harvested firewood and other electricity is generated by solar power. They make hammocks, furniture, and tofu, index books, and grow seeds to generate income.
This community strives to not only live sustainably, but also to eradicate sexism, racism, ageism, and competition. In exchange for housing, food, health care, and personal spending money, about 90 adults live in the community and work 42 hours a week there.
EcoVillage at Ithaca (New York)
Three cohousing neighborhoods comprise the EcoVillage at Ithaca, which has 100 homes. This community claims to be the largest in the world, with more than 200 residents living on the 175-acre property. The residents work in various roles inside, and outside, of the property.
There are organic vegetable and berry farms at the EcoVillage, as well as office space, a community root cellar, meadows, pools, ponds and greenwood. The property has green space covering at least 80% of the area.
Start Planning Your Off-Grid Communities Road Trip Today
Now that I have laid it all out there for you, the onus is on you to decide if living in any of these, or other, off-grid communities, is something that:
You would consider as a lifestyle
OR
Just for a weekend recharge
CRR has you covered not only for A and B – but right through to Z! Click here for your personalized quote.