Whether you're accustomed to the finer things in life, or simply want to spoil yourself, you've reached this page because you are thinking about renting a luxury car. Perhaps you're thinking about taking someone special on an unforgettable date and you want to rent a BMW for this special occasion.
Few things will impress your date more than showing up in a luxury car. It shows that you have class and style and that you're romantic enough to put effort into making them feel special.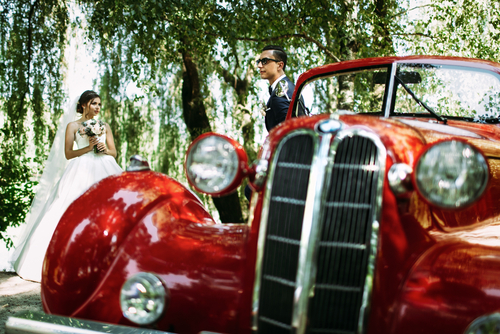 Every girl looks forward to her love proposing to her. Make this most cherished event stand out for your love. Rent a BMW in her favorite color, and don't forget to hire a photographer! Of course, a wedding day is another wonderful reason to rent a BMW. Or perhaps a few BMWs in which to transport the wedding party. Imagine the romance of renting your love's favorite BMW for every anniversary, or for his or her birthday… That would be pure genius!
Speaking of impressing… Rent a BMW for your next high school reunion and be the talk of the town for the next ten years. Showing up with a dashing date, awesome job title, and a classy rags will go so far, but if you really like to drive the message of success home without saying a word, show up in a brightly shining BMW.
Perhaps you're taking a road trip with some friends, or for a bachelor or bachelorette party. BMW has an unparalleled reputation for prestige and precision engineering. High performance is one of the main reasons why this brand is so popular.
Of course, there are many other great reasons to rent a BMW. Let your imagination run wild!
How to Rent a BMW
Renting a BMW is just like renting any other car. As usual, it's important to read up some car rental reviews on the different companies and their cars. While you can typically expect great performance and quality from BMW, service levels may differ from one car rental location to another.
You'll have to present your valid ID, driver's license and a major credit card when you rent a BMW. If you'll be sharing driving duties, you must register an additional driver. Note that both drivers must qualify in their own right to rent a car.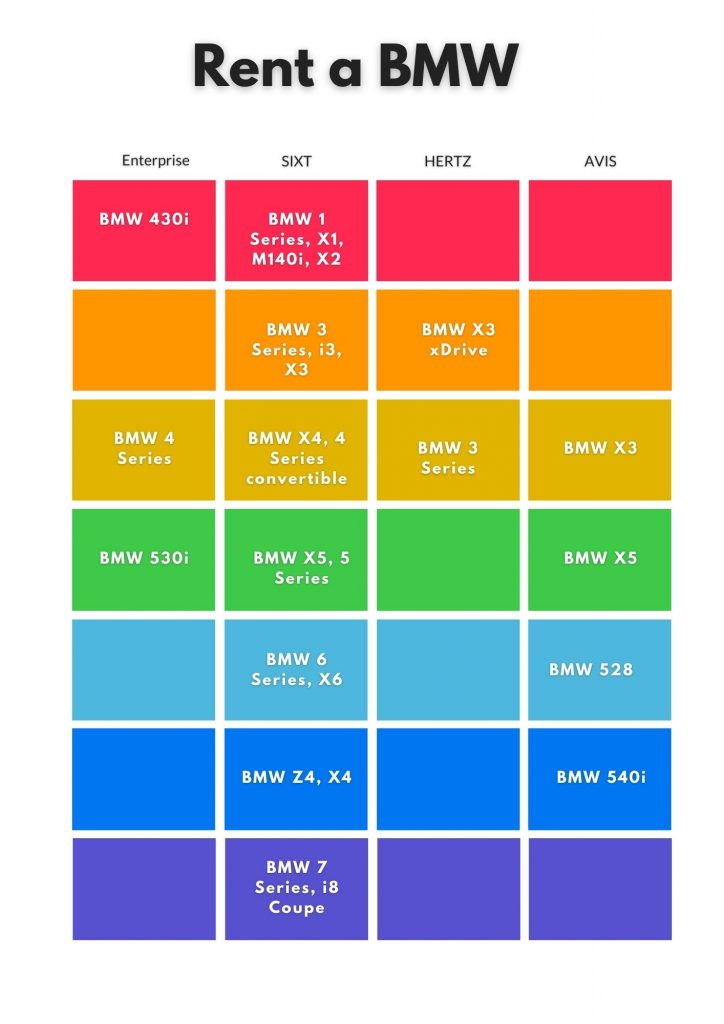 The cost of car rental will depend on a number of factors, such as:
Your age (if you're under 25, you may not rent certain classes of cars, and they may charge a young driver surcharge.
The distance you plan on traveling. You can usually opt for limited or unlimited miles and you will be charged accordingly.
What extras you take, such as additional drivers, GPS, child seats, insurance, music, toll passes and more.
Whether it is a one-way or return rental.
You can make it easier on your pocket to rent a BMW by checking if your auto insurance covers rental cars. Additionally, check on any other subscriptions you have. Car rental companies work with many affiliates to offer sweet loyalty rewards for renters.