Many car rental clients are asking the question can you return a rental car to a different location? In most cases, you can return the rental car to a different location of the same company. This article explores the policies of car rental companies and one-way rentals.
In the United States, the number of car rental users is expected to amount to 49.7m users by 2025. That is massive. Car rental companies are working extremely hard to ensure that they provide their users with affordable, efficient, and hassle-free service. After all, car rental companies' customers are valuable to them.
Taking a road trip whether it be for business or pleasure should be a pleasant and memorable experience. If you are asking the question, "can you return a rental car to a different location?", then you are in luck. The majority of car rental companies allow you to return a rental car at a different location, which is usually referred to as a one-way rental. However, you may be charged additional fees for returning a rental car to a different location.
Make sure the car rental company you choose has a drop-off location at your desired destination before you book your rental car. In a metropolitan area, you will probably have several options for dropping off your rental car. You should choose a location that is convenient for you and verify its address to ensure it isn't confused with another nearby location.
What is One-Way Car Rental?
One-way car rental is popular way to return a rental car to a different location, and this option is offered by most car rental companies. Car rental users are expected to number 585.6m by 2025, and the market is projected to generate revenues of US$111,999m with an annual growth rate of 11.76%. Rental car companies offer a variety of vehicles, including economy cars, full-size sedans, RVs, SUVs, minivans, and pickup trucks.
Some car rental companies offer one-way car rental which allows you to pick up a car rental at one location and drop it off at another. One-way car rental allows you to plan your trip in such a way that suits your personal needs. When you are not planning a round-trip, this is an awesome option to use anytime you rent a car inside or outside the US.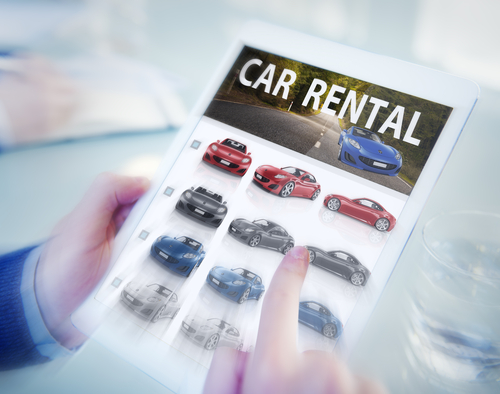 One-way Car Rental – Things To Remember When Renting A Rental Car
You may be unable to return a rented car to its drop-off location if your circumstances have changed. So, what happens if you return a rental car to the wrong location? Booking a regular rental but returning it to a different location without making arrangements with the car rental company will incur significant penalties. This can be avoided by pre-arranging your reservations so that both pickup and drop-off locations are specified in advance.
For car rental companies, one-way rentals can be a logistical headache. A one-way rental is usually more expensive than a round-trip rental. When choosing a rental vehicle, consider one-way rates; it might be cheaper to return to your starting point and take another mode of transportation to continue your trip.
There are sometimes specials where one-way rentals are very affordable. For instance, the annual Florida Drive-In and its corresponding Florida Drive-Out special. Florida's peak season is winter, which corresponds to the slack season in the Northeast. Rather than shipping unused rental cars from New York, Massachusetts, and northern climates to Florida during the fall to position cars for peak season.
Some car rental companies find it beneficial to offer attractive rates to people willing to pick up a car up north and return it to Florida. For instance, there's a springtime special that encourages people to help move vehicles north for the summer travel season.
Additionally, it is wise to consider using a car rental company that offers unlimited mileage without many location restrictions. There are instances where pre-selecting the one-way rental also allows you to avoid the drop-off fee, which you will incur with virtually all other one-way rental options.
A Good Alternative to Putting Extra Miles on Your Car
One-way car rentals are a convenient and oftentimes more economical option for many travelers. Choosing this option allows users the freedom of enjoying a cross-country trip without adding extra miles to their vehicles. In addition to the extra mileage travelers often choose one-way car rentals for other reasons like:
They want to reach a destination where they will spend a lot of time
To avoid retracing their steps while on vacation
As an alternative to a flight that is even more expensive
One-way car rentals are sometimes priced similarly to roundtrip rentals. Although most car rental companies offer a one-way rental service to their customers, prices can vary depending on location, and the company's inventory. Two factors will generally increase your expenses: drop-off surcharges and high base rates. Rental locations, return locations, and time of year impact drop charges.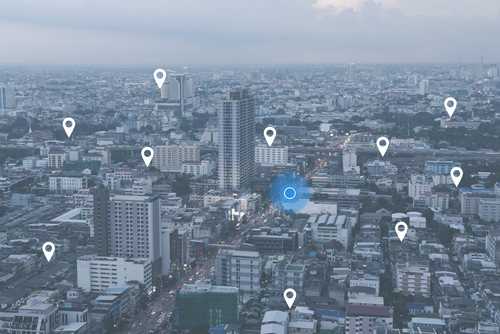 Customers are advised to make their car rental bookings in advance. What to query when making your booking:
Make 100% sure about how much your one-way car rental will cost you to your chosen location.
Ask about mileage, some companies have unlimited miles whilst other companies may not.
Tolls – Check whether you are going to have any tolls. Make sure you know the car rental companies policies with regards to tolls and what it is going to cost you.
4 Tips For Cheaper Travels: How to Save on One-way Car Rental
Most travelers are hoping to find ways to save on one-way car rental. When travelers book in advance, use coupons and plan trips during certain times of the year, they can save money on one-way car rental. These tips for cheaper travel will allow you to have a little extra cash in your pocket.
Book and pay for your car rental in advance
Discounts are available from many car rental companies, such as Hertz, Budget, Europcar, and Payless. In most cases, discounts are given to those who prepay for their rental at the time of reservation rather than when they return the vehicle. In some instances, discounts of up to 35% are possible but remember payments made in advance are usually non-refundable.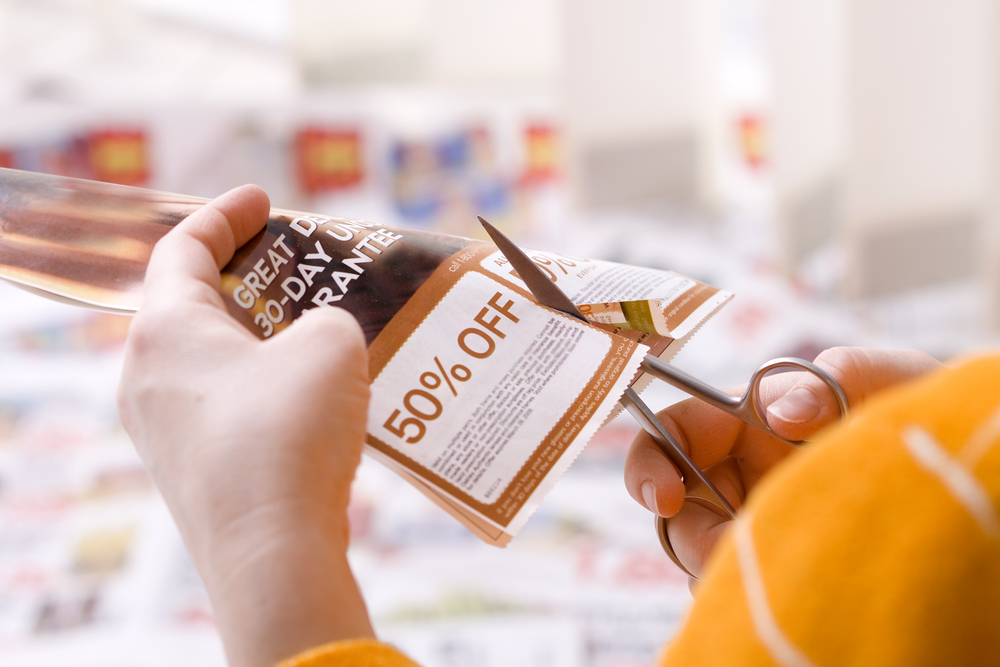 Use discount or coupon codes
Some car rental companies offer special coupon codes to help save on various rentals and sometimes include one-way rentals, senior citizen discounts, and other special offers.
Coupon codes can usually be found on car rental company websites.
Follow the seasons
During certain times of the year, car rental companies need to transport their fleet from one part of the country to another. Just like travelers, car rental companies tend to move their fleets during the winter months and spring. During these times provided, you are headed in the right direction, you may get better rates in one-way car rental. One traveler reported finding a week-long April rental from Miami to New York for just $124. In July, the same itinerary cost $698. That is quite a large price difference.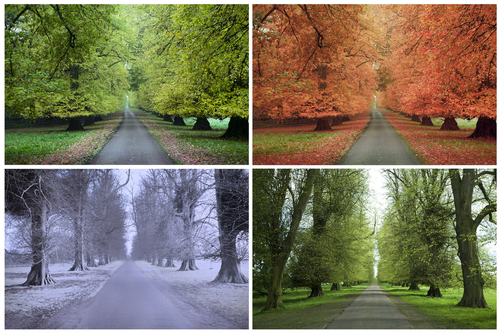 Insurance
By taking rental car insurance through a car rental company you can save money in the long run, even if you have insurance. If you use your primary insurance on a car rental you may be insured but if the vehicle is damaged you use your deductible and that counts against your insurance rates over time. With this secondary insurance in the event of an accident, the car can be damaged and there will be no deductible or anything that will affect your premiums. Different car rental companies, cities, and states may have different terms and conditions, and you need to double them.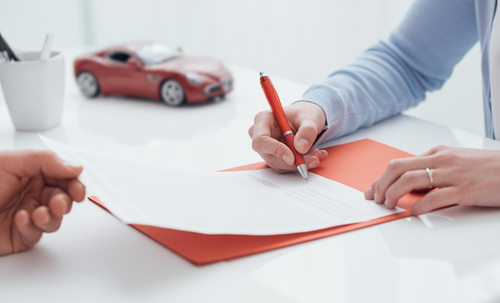 Which Auto Renters Will Allow You to Return Your Rental Car to a Different Location?
It is important to check the ratings of rental car companies, sometimes rental companies that charge the least are not always the best option. Ideally, you want to choose a professional car rental company that is economical and offers excellent customer and roadside assistance.
If you are looking online for one-way car rental and are battling to find available deals, don't hesitate to call car rental companies to confirm whether or not they have any deals available. Sometimes, people have tried searching for available vehicles online without success, but when they called the local offices of the car rental companies, they were assisted.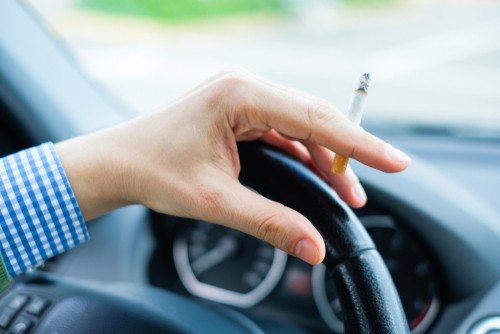 Can you return a rental car to a different location dirty and smelling like smoke? Yes, if you want to pay cleaning fees. Most car rental companies have a non-smoking policy. Remember to discard all empty water bottles, spilled crisps, and any rubbish. When returning your rental car, ask for a receipt, and make sure there are no additional charges. Happy and safe travels in your rental car.
Your Car Rental Checklist – Can You Return A Rental Car To A Different Location?
When choosing a car rental company, it is important to note that some locations within the same company have different rental policies. It is important to ensure that you confirm all details with the car rental company when you book your car rental.
You shouldn't be afraid to ask questions when you decide to rent a car. Check out these things and ask these questions when you rent a car from any car rental company:
Always check and confirm your drop off address and the drop-off fees for that location
Is dropping off in a different location within the same city is being charged for?
Are there additional fees for out-of-state travel? If so what are they?
Do you have to be a member to qualify for the unlimited mileage offer?
Does the company offer unlimited mileage on the specific car that you are renting?
How much will the additional mileage program cost you, or is it included?
Are there restrictions on mileage when it comes to out-of-state travel?
What is the excess mileage fee for additional miles traveled?
Do you need special permission to travel out of state?
Does your trip require a customized rental quote due to a longer trip and interstate travel or mileage?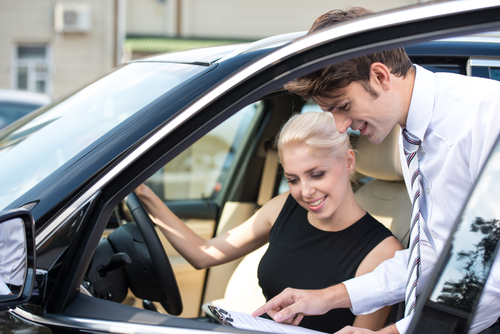 Car Rental Companies That Do Not Offer One-way Rental
There are car rental companies that do not allow you to return a rental car to a different location. These companies usually have policies requiring customers to return rental cars to the same location where they were rented.
Turo is a company that requires that rental cars be returned to the pick-up location. This being said, the company may be willing to assist you providing you make arrangements to return a rental car to a different location.
Mileage perks may or may not be offered by car owners. You'll see "distance included" when this perk is available during the reservation process, and this typically gives you 100 to 200 miles per day. Should you exceed this mileage, you have to charge additional fees.
A company like Rent-A-Wreck requires that all car rentals are returned to the same pick-up location. Unlimited mileage is offered at certain locations and you will have to pay a fee for this.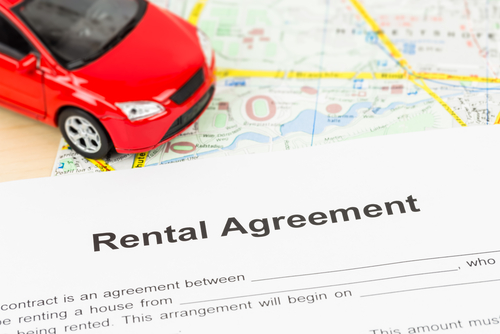 Are There Car Rental Companies That Offer a One-way Car Rental No Drop Fee?
Usually, drop charges apply when you return a rental car to a different location from the pick-up point. The drop fee for a rental car depends on the time of year and the location. At the time of reservation, you will be informed if there is a drop charge.
One-way car rental no drop-off fee may sound like Christmas to some. It is important to remember that car rental companies are valuable businesses and it costs them money and time to collect rental cars from different locations. There may be cases where car rental companies offer no drop-off fee offers. In most cases, this is the case for short-term rentals that are close to the pick-up location.
Use our handy comparison of car rental companies based on their one-way car rental and unlimited fuel policies.
Once you've planned your trip and you've answered the question can you return a rental car to a different location, you are good to go. In addition, please be sure to familiarize yourself with your rental car. Not all cars are the same. Remember to pay attention to the following:
Make sure that you know what fuel your rental car uses
Fill up the tank before you return a rental car
Return your rental car in time
Those car keys are valuable, look after them
Make sure you get Damage Waiver Insurance
Park carefully
Don't get lost
Keep the rental car clean
Drive safely
So can you return a rental car to a different location? The short answer is yes, car rental companies do allow this. Whether this is the cheapest option will depend entirely on your travel plans and personal circumstances. Enjoy your journey, keep safe, and obey the rules of the road.