Due to the vast size of our nation, we have a variety of weather and climate conditions depending on the season. Now, with the seasons beginning to turn, snowbirds are starting to preen their feathers, pack their garbage disposal units and suitcases…and look for the best way to travel to their favorite sunny snowbird destination.
This is where we come to the rescue. This blog will explore 4 great snowbird destinations and unpack why it is better to rent a vehicle, of your choice, to provide you with a smooth, no-nonsense road trip to your chosen beach or desert town.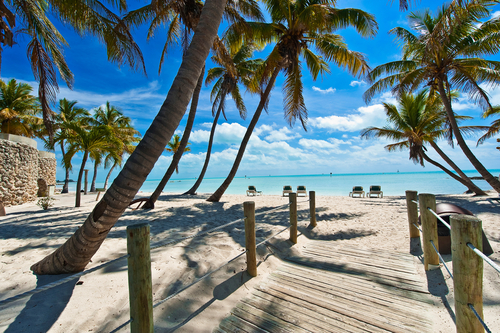 Snowbirds Destination Choices for Dummies (or first-timers)
Before we hit the highway to the south in our rented RV, let's do a quick recap as to what and who snowbirds are. Snowbirds are, as we have established, people who leave the colder climates for warmer destinations when the seasons change. In the past, snowbirds were mostly retirees over the age of 60.
As of late however, age appears to be less significant in snowbird populations. Younger people are becoming more curious about cost-effective ways to become snowbirds and with the pandemic having popularized the 'work from home' rhetoric, location is now only as linked as to how good your internet connection is.
When is snowbird season?
Snowbirds annually flee to warmer regions from November to January to escape the cold. Families with strong ties start travelling south in late December or early January. Thus, they are able to spend the holidays with their children, grandchildren, family and friends.
Snowbird season is marked with different dates on every individual or family's calendar. It is an absolute case of different strokes for different folks. Hardened winter visitors could divide their year in two, spending six months at either residence (they normally own two – or rent for the winter).
With time, you will determine what your best split is and where you're most comfortable. Nowadays, people can work from virtually anywhere in the country due to modern technology and communication methods. Snowbird travel has become more accessible to younger people due to this development, allowing them to join the migration even before retiring.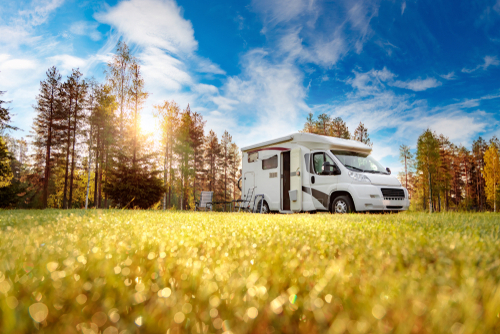 You Can't Wait to Get to Your Favorite Snowbird Destination in 2021, but How Will You Get There?
Each person's situation differs, making it difficult to say whether seasonal traveling is the right fit. This article will give you more insight as to how you can adapt to the snowbird lifestyle, so you can determine whether or not this is something you might want to do.
One thing that sticks out like a black cat in the snow, is that having a motor vehicle with you is essential for any snowbird to fully take advantage of the winter visitor experience. Knowing when to ship a car and travel saves you money. Our blog explores seasonal travel differences in more detail. Read on to find out why it is better to rent a car, than to drive your own across America, and add thousands of miles of wear and tear. So whether you drive from Salt Lake City to snowbird ski resorts, renting makes more sense.
Taking your own car for road trips can rack up miles and demand more regular maintenance, and those are just two of the known drawbacks. Your snowbird road trip could subject your prized Ford F-Series to unnecessary wear and tear, that can be avoided by renting a vehicle of your choice and budget, to take a one-way drive. Long term car rental might just be your ticket to ride – towards the sun. Visit our FAQ page and get those unanswered questions, well hopefully… answered.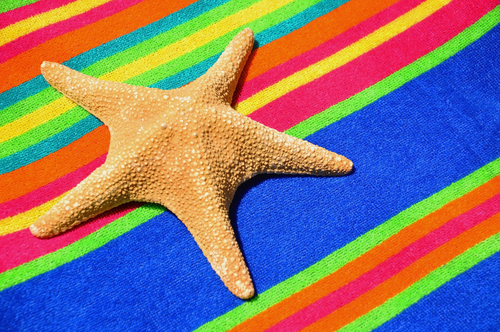 Ready to Rent a Car for Your Road Trip to Your Snowbird Destination?
People still ask why it is better to rent a car for a road trip, or extended stay away, than to drive on their own?
One extremely compelling reason to rent, rather than drive your own vehicle to your favorite hot spot, is that Snowbird season brings with it some car rental offers that you can't refuse (well, you can, but that would be silly).
As the days get colder in the North, the great snowbird migrates towards sunny Arizona, New Mexico, Florida and other warmer states. This impels rental car companies to increase the size of their Southern fleet because of the influx of seasonal visitors who need transport. This is where the really clever companies have thought outside the box by offering reduced daily and weekly rates, with NO extra fees for only traveling one-way. Now that makes financial sense in all aspects: less wear and tear on your car, reduced stress with a fully-insured, safe and comfortable ride… and a really fun road trip to the beach, desert or whatever toasty snowbird destination you have in mind.
If you are considering renting a car for the winter season, check the rental car company websites starting around November. Alamo, Hertz, and National have provided similar promotions for their clients in the past, and are likely to do so again. You can find one-way or snowbird deals on the companies website, or links to offers for sunshine destinations such as Arizona, Florida and So-Cal.
Always keep in mind, however, that promotions shouldn't necessarily be taken at face value. Verify that any sale rates are competitive with other available prices.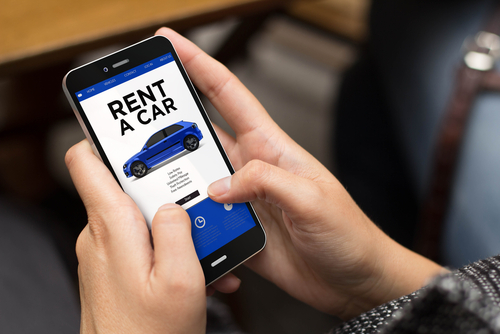 Why Rent a Car for Winter
Renting a vehicle is the easiest way to have the independence, flexibility, luxury and convenience of having a car for the winter season. You avoid the bother of having to try and sell a car back after winter, or even ship your own car to your summer home. Your rental agency takes care of a rental car's maintenance, which means less hassle for you. Another great advantage of renting is that you can rent something fun, like a convertible; or you could rent something really fun, like an RV… and turn your trip down south into an enjoyable and entertaining road trip.
Not having a car while warming your tootsies at your favorite winter escape can put a bit of a dampener on your proceedings, especially if you are older and have trouble getting around. Buying a car for temporary use and then trying to sell it, is an option, but by far not the best one. Long term rentals or rent to buy cars make much more sense, financially as well as logistically.
Now that we have determined that renting a vehicle for your trip down south is arguably the best way for a snowbird to reach their journey's end, we will look at 4 real amazeballs destinations, but before we get there…it's road trip time.
Snowbird traveling with elderly parents? Check out this post.
Snowbird Destinations: Weird Things That you May See on Your Way Down South
The first frost of the year is like the green light at Daytona for snowbirds. RV's are locked and loaded, routes are planned, sustenance for your road trip planned (see our article on healthy road trip snacks)… and away we go!
Driving to your snowbird destination and making a road trip of it, is really what life is about right? It's a chilly late autumn morning, colorful leaves cascade down the RV, filled with everything you need for your road trip to sunny Vegas, and your stay there during winter. The open road beckons, and with thousands of miles of blacktop routes and highways to choose from, traveling snowbirds will never be short on things to see or do.
Our country offers road users so much to observe or become a part of, even if just while passing through somewhere on your way to get away from winter. Breathtaking National Parks and awe-inspiring panoramic vistas, bustling cities and towns, and of course great places to spend the winter.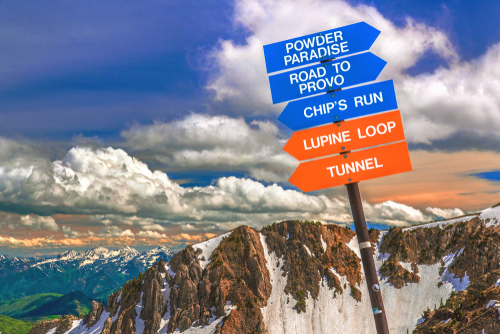 Of Monsters, UFOs and Big Nuts to See En Route to Your Snowbird Destination of Choice
In this section I want to tell you about a couple of the more quirky, kitsch and downright, darn bizarre roadside attractions that will warrant a pit stop or a turn of the beaten path on your way to your chosen snowbird destination.
From big chairs in Alabama to the World's largest Elk Antler arch, which features over 3 000 antlers, in Wyoming, Americans have built, made or concocted the weirdest collection of town memorabilia to visit on a southbound trip.
In Anniston, Alabama, you can see The World's Largest Office Chair outside Miller's Office Furniture. This office chair stands at about 33 feet tall and was built in 1981. It is a Guinness World Record-holder and was designed to draw attention to the business.
Delgadillo's Snow Cap Drive-In is a quintessential roadside stop in Seligman, Arizona. The drive-in was built in 1953 from scrap lumber. But don't worry, there have been considerable updates since it was built and is still solid. Here you'll find American classics such as burgers and ice cream. There is quirky decor and even quirkier employees.
The Thing Museum is another roadside attraction located in southern Arizona that will leave you scratching your head. This museum, hidden behind a gas station in Dragoon, Arizona (that's exit 322 on the I-10), features strange and interconnected displays. In the end, the event culminates around The Thing, which has to be seen in person.
Bigfoot, Sasquatch, Yeti or Abominable Snowman – these mysterious humanoid creatures have been adopted by many different states and statues of these hairy bi-peds are dotted throughout the U.S.
Fouke, Arkansas became known for its legendary Boggy Creek Monster in the 1970s after the movie The Legend of Boggy Creek was released. In honor of the Boggy Creek Monster, the town of Fouke now includes a Monster Mart, statue, and other attractions. If you're visiting this snowbird destination, don't forget to take a picture with the cutout of the monster.
To experience a spot unlike any other, venture into the redwoods near Santa Cruz. Visitors have been puzzling since 1940 at the Mystery Spot, where gravity seems to follow different rules. It is possible to take plenty of photos at the spot during the guided tours that demonstrate its unique gravity.
Located in Hooder, Colorado, The Great Sand Dunes National Park offers unparalleled stargazing opportunities unequaled by any other snowbird destination. Another nearby attraction that takes advantage of the area's stunning skies is the UFO Watchtower. A small structure that looks like a dome has a walkway that allows unobstructed views of the night sky. This is a popular place to look at stars and UFOs as well as take unique and zany selfies – maybe you might even get photo-bombed by some big-eyed Grey or a little green Martian.
Justin Bieber may get his peaches from Georgia, but it is just as well known for Jimmy Carter and peanuts. One of the states weirdest stops combines the two. The World's Largest Peanut monument was damaged in a hurricane and is not in commission at the moment. In Jimmy Carter's hometown of Plains there is a 13 foot smiling legume that is the perfect photo-op spot. The grinning peanut has been honoring the city's most famous citizen since 1976 – Smile, Jimmy!
There are thousands of zany places to visit on the way to your winter home. All you need to do is look around a bit, and maybe even take a wrong turn or two. After miles of fun and spectacle, you will arrive at your snowbird destination. I have put together a short list of 5 really cool, warm places to spend the winter.
Let's start in the desert.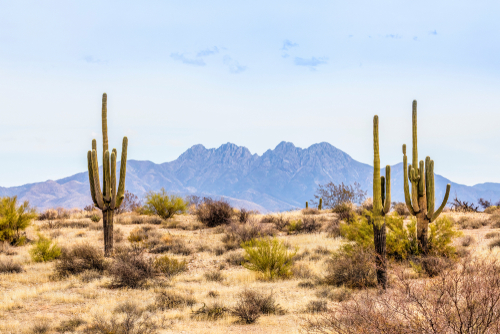 Phoenix, Arizona – Ditat Deus, the Grand Canyon State
God Enriches (Ditat Deus), and He went wild with the sunshine in Arizona. Winter in Phoenix if you want to enjoy plenty of sunshine, 60-70 degree winter temperatures, and some of the best food and drink in the country. Leave your winter coat at home and pack light for this snowbird destination.
As one of the largest states to host seasonal residents, as well as a growing retirement community, Phoenix is a great winter escape. At The Wigwam, you'll find three amazing golf courses with spectacular mountain and tree views. There are charming suites and casitas at the resort if you want to spend the winter there. You can also have an authentic Scottish kilt experience at Westin Kierland Golf Club.
The Desert Botanical Garden is definitely a place where you'll spend many days outside. A delight to the senses, the garden showcases more than 4 000 different species of life and 50 000 exquisite plant displays are scattered around the walkways. Phoenix is renowned for its al fresco dining, so be sure to enjoy dinner on the patio of one of the many fine eateries in the city.
St. George, Utah – Rock Solid Beauty
If you think that Utah winters are just about cold weather, skiing and snow-capped mountain peaks, I may just have a surprise for you – Utah's "Dixie", St George, rests on the edge of the Mojave Desert, in the southwestern corner of the state. In comparison to northern Utah's ski resorts, the climate here is closer to that of Las Vegas…Vegas is also closer to drive to.
As the city has expanded, the snowbird population has steadily increased. Already a longtime popular destination for sunseekers, St. George, on average, has more than 300 days of sunshine in a year and winter temperatures that hardly ever dip below 50 degrees. To top it all there is comparatively little precipitation, making this the ideal snowbird destination for outdoor lovers and enthusiasts of:
Biking
Hiking
Golfing
Rock climbing
This is the springboard to The Beehive State's globally famous wilds. The city is sprawled out in the folds of a valley and this adds to the rural atmosphere and small-town hospitality. Despite its size, St. George is big enough to offer a variety of cultural institutions and shopping opportunities thanks to its 165,000 year-round residents.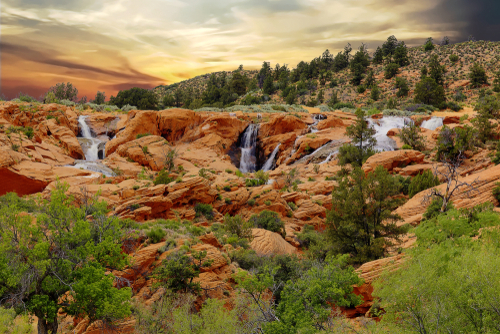 Panama City, Florida – the World's Most Beautiful Beaches
Snowbirds and Florida go together like Arnie and "I'll be back…", but let's terminate that and focus on why this is the perfect snowbird destination. With the seasonal travelers arriving in October and staying through April, there is no better place to enjoy the sun, the beach, and outdoor adventures. Panama City has a pleasant climate, a thriving arts scene, access to one of the largest and deepest freshwater bays on the Gulf Coast – perfectly located in Northwest Florida. The town's warm welcome appeals to visitors every year, including snowbirds.
Sailing, boating and fishing are among the many activities that water lovers can enjoy during winter. Hire an experienced professional to charter a boat and take you out for a day of fishing or exploring this epic snowbird destination.
With a lively arts scene, you can take an art class, view exhibitions, make pottery, attend lectures, or catch up on your culture at a symphony performance.
Oysters! Mention these aphrodisiacal acclaimed, bi-valved crustaceans and Floridians will surely direct you to Panama City. Winter is known for its oysters, so if you love these crustaceans, spend the winter trying oysters in every way imaginable: raw, fried, smoked, grilled, sauteed or whatever culinary concoction you can imagine, getting it up has never tasted so deliciously yummy.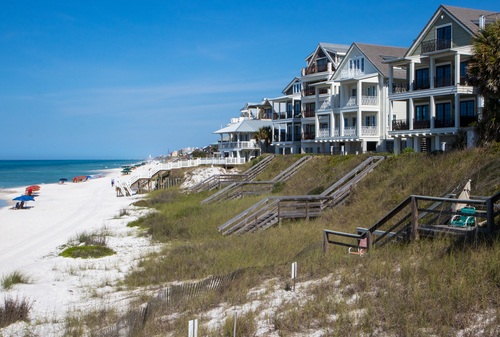 Panama City's winters are both relaxing and enjoyable, making it an ideal snowbird destination. Whether you stay in a hotel or decide to rent a condo, you can certainly enjoy yourself.
Jekyll Island, Georgia – It's on Like Donkey Kong
Snowbirds flock to this barrier island off Georgia's coast for two primary reasons. To begin with, there is something to do wherever you look. Too boot, this former private retreat to the elite families of the Gilded Age is a lovely place to do… well absolutely nothing.
Only an hour from Savannah and even closer to Jacksonville, Jekyll Island is a paradise for cyclists, golfers, and horseback riders. As well as its pristine beaches and Spanish moss, the area's classic coastal scenery offers a beautiful backdrop for running, walking or relaxing. Heritage preservation is a top priority on the island. You can explore the local museum, several historical sites, and more. Home or cottage rentals are available for winter visitors. Hotels and a campground can accommodate tent campers or RV dwellers.
Georgia doesn't just have Jekyll Island as a popular snowbird destinations. Also in the Golden Isles of Georgia, St. Simons Island, bigger than Jekyll, is a popular destination for year-round stays. Neither of these islands requires a ferry trip because they can be accessed by road.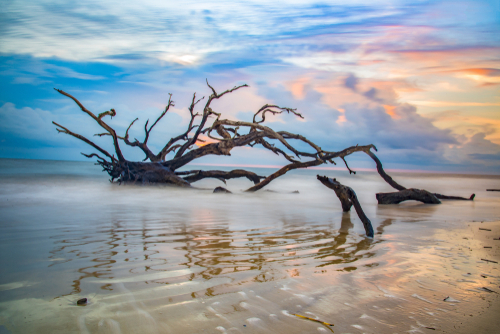 Snowbird Destination Reached – Rental Returned
You have relaxed the heck out of this winter, and because you had a rental from a reputable company, your only worries have been whether you had eaten too many oysters. This makes it hard imagining how uneventful and constrained your winter getaway could have been if you did not have the convenience of accessible transport.
If you want to go where you want, and when you want – visit our website for the perfect rental partner for your trip to your snowbird destination.