Traveling to The Puritan City in the near future? Boston has been selected as the ideal setting of some of the most iconic films and television shows due to its unique harmony of beautiful historical architecture, lush greenery, and diverse people which creates a unique culture. In this post, we'll explore some of the fun things to do in Boston. But first, we'd like to answer some of the top questions our readers frequently ask…
Things to Do in Boston Massachusetts
Boston Massachusetts is a cultural hub with a rich history since it was founded in 1630, offering world-renowned education opportunities and diverse neighborhoods housing its 684,000 residents. The friendly people of this college town will embrace you as a stranger and make you feel as though you belong. Keep on reading to learn more about the many farmers markets, theatres, venues, sports events, galleries and museums, walking tours, hot cocktails, and other top fun things to do in Boston for adults.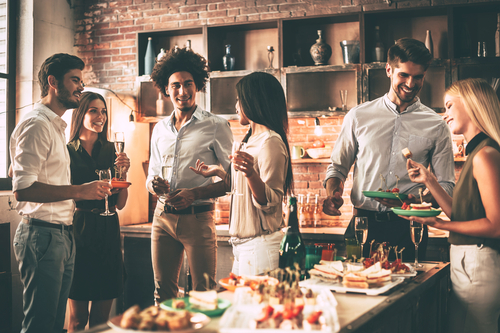 How many people travel to Boston every year?
Nearly 23 million people visited Boston in 2019, but the pandemic had a role to play in more recent figures. One of the main reasons why so many people travel to Boston every year, is the popular sporting event, which draws 30,000 runners and their family, friends, and supporters. We're talking about the Boston Marathon, of course.
We've heard through the fermented grapevine why travel to Boston is so popular, particularly on weekends. Apparently, there's an unofficial Southie Sunday Funday. You guessed it. Local yuppies in Boston prefer to finish the weekend strong by indulging in lazy liquid brunches. Hmm…
The Future of Car Rental | Trends to Look Out For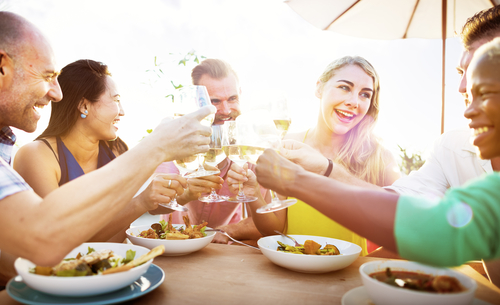 Your reason for visiting determines when is the best time to travel to Boston. A lot of people decide when to travel to Boston based on when their favorite teams are playing at Fenway Park. It's a good idea to get tickets in advance, because Fenway Park seats around 38,000 people, making it one of the smallest ballparks in the US. Keep that in mind when you decide when to travel to Boston.
You can also enjoy an authentic Italian meal in the North End before you attend an NHL Bruins, Red Sox, or NBA Celtics game in the TD Garden arena, which often plays host to big events and concerts. Can't get to the game? That's alright. You can always catch the highlights at one of the lively sports bars with its balls, jerseys, photos and other memorabilia.
If it's your first time visiting Beantown (a reference to the region's popular dish: Boston baked beans slow-cooked in molasses), you probably have many questions. We'll try to answer them if we can.
Essential Family Road Trip Safety Tips | Hit the Road With Confidence
Wondering how to travel to Boston from New York?
You have many ways to get from point A to point B… From planes to trains and automobiles, you can take your pick based on your preferences and budget. Need your car there but you don't want to drive it? You could either ship it (enjoy a 20% discount here!) or hire someone else to drive it, if you don't mind wear and tear on your car.
How long would it take to travel to Boston MA from Charlotte NC? Again, the answer would depend on your chosen mode of travel… A flight takes about one hour forty minutes, whereas driving from Charlotte to Boston will take nearly thirteen hours. Unless you're really up for a road trip, you'll save time and money by choosing to ship your car while you fly.
The same principle applies if you're wondering how to travel to Boston from California especially over the holidays. You can take a 46 hour drive across multiple states, or you could rent a car from the airport to get around.
I'm going to be in Boston for one day. What are the best things to do and see?
If you're an artist, SoWa's studios are probably at the top of your bucket list. Boston's premier artistic hub, located at 450 Harrison, hosts open studio events a few times a month. On First Fridays, you can mingle with more than two hundred showrooms, shops, galleries and artists. And of course, after enjoying the cheese and wine with your art, you can visit SoWa's Farmer's Market for fresh, locally grown produce.
The JFK Library and Museum is located in the monolithic concrete and glass building behind UMass Boston's Dorchester campus, where it hosts a multimedia journey through the life of one of the most famous presidents of all time. Take in the panoramic views of the city and the sea, and attend a temporary show.
Is it your birthday? Is your name Isabella? Then you're in luck, because you can enjoy free entry to the Isabella Stewart Gardner Museum, one of the most popular things to do in Boston today. No visit to the city is complete without visiting this gem with its flower-filled courtyard. Hauntingly, within the halls that remain exactly as Gardner arranged them—she explicitly instructed that it remain that way to provide public education and enrichment.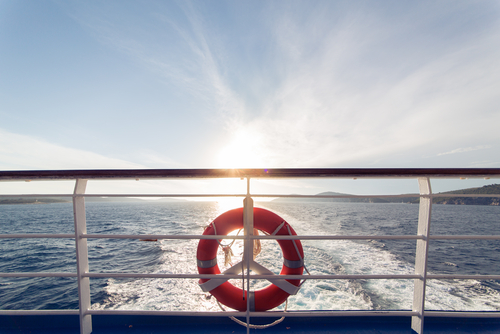 A nautical cruise is one of the top things to do in Boston when you only have one day. Depending on how much time you have, you can choose a cruise that includes live music, dancing or food. Top off your evening with a stop by Union Oyster House, B&G Oysters or North Square Oyster.
While you're at the waterfront already, why not visit the New England Aquarium? Free to the public, this amazing Boston attraction is not only the largest aquarium in New England, but it is also home to loggerhead sea turtles, sharks and multiple other marine species housed in the expansive coral reef exhibit. You'll also have the opportunity to see harbor seals and rockhopper-, African-, and blue penguins.
Top of a lovely day of adventure with some shopping and dining at Encore Boston Harbor, a mega casino-resort complex. This whopping 210,000-square-foot complex cost nearly $3 billion to erect, and is home to 671 rooms and suites, fifteen lounge and dining venues, as well as a world-class premium spa. The indoor and outdoor event space include waterfront dining, a gazebo, magnificent floral displays, a picnic park, viewing decks and much more.
Visit Lookout Rooftop and Bar, Daedalus, or Rooftop@Revere to enjoy the city skyline's twinkling lights over a cold one.
How to visit with locals when you travel to Boston
Need more ideas of things to do in Boston and where to stay? We have you covered. The Colonnade Hotel has an amazing rooftop pool and potent frozen cocktails, as well as private cabanas for that private or romantic experience.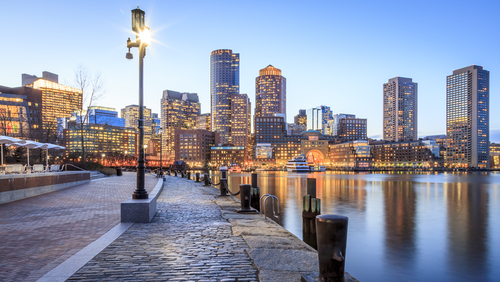 Boston usually receives visitors for three broad reasons: seafood, sports, and history. So whether you're visiting the city for work, leisure, college tours, or for whatever reason, there's plenty to enjoy. However, traffic can be heavy, which is why most people recommend you take out a few days if you want to sight see properly.
Getting along with the locals means that you might have to spend some time taking in experimental suds at one of the city's local craft breweries or warm, welcoming Irish pubs complete with live music and entertainment.
Speaking of hanging with the locals, candlepin bowling is a quintessential New England quirk. Candlepin bowling is just like ten-pin bowling, but the balls are much closer to softballs in size, and the pins are taller and thinner in diameter than those used in standard ten-pin bowling. Don't miss out on a thin-crust pizza from Flatbread Company while you wait for your lane.
Cheap Things to Do in Boston on a Budget
When you're on a limited budget and you need things to do in Boston for free, you can take advantage of the many opportunities to see and experience things without spending a fortune. The city's public art collection spans across the city, which means you can enjoy a visit to some of the other attractions in the city.
Feeling fit? Then you've come to the right place! Known as America's Walking City, there's plenty to do when the weather is good. Take a walk to the sea, which will provide amazing scenery of some of iconic skyscrapers and historical landmarks that represent four centuries of history and role in the American Revolution.
The City on a Hill's Bunker Hill Monument will top off your fitness tracker's daily count with a muscle-building 294 steps. Although you're bound to be exhausted when you reach the top, the view will be worthwhile.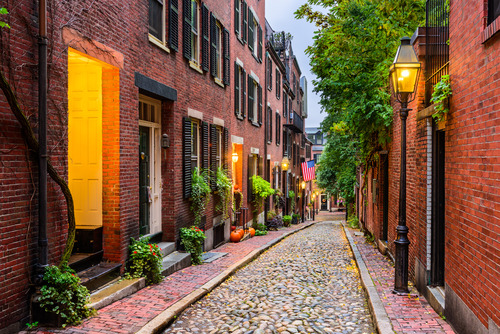 Relax for fifteen minutes with a peaceful paddle cruise on a Swan Boat around the Public Garden Lagoon… The Boston Common offers opportunities for you to enjoy ice-skating, tennis, or softball. Meandering pathways are fringed with formal flower beds and weeping willows.
The Greenway is another expansive fifteen acre park that connects the Chinatown Gate with Zakim Bridge. From fountains to food trucks, you'll have fun whether you're taking a stroll or a bike ride. Several parades, festivals and events take place on the Greenway, so be sure to check out the city's events pages for seasonal info.
Take a stroll along the historical Freedom Trail, a self guided two-and-a half-mile tour that will take you past Paul Revere's house. Don't miss the opportunity to stop by Galleria Umberto for a slice of warm and delicious pizza.
Depending on when you visit, you might have to plan your activities and itinerary around things to do when it rains in Boston.
What to Do in Adverse Weather?
Boston, Massachusetts has a continental climate, which falls in a transitional climatic zone. However, the cold, wet, snowy winters are well-balanced with warm to hot and humid summers.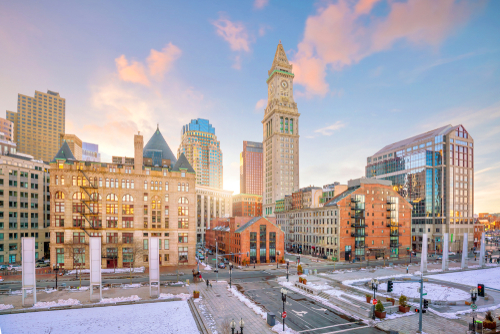 If you're visiting the city in winter, be sure to warm up with a hot beverage and brush up on your icy road driving skills before you go sledding on the slopes at Nashoba Valley. The city is popular for its hot cocktails, and mulled wine.
Throughout The Olde Towne, from Back Bay to Beacon Hill, you will find affordable and cool things to do in Boston, no matter the weather. Museums are one of our top picks and particularly to library members, who receive discounted passes to many of the museums. Check out these options:
USS Constitution is the world's oldest commissioned warship, which is still operated by the US Navy today. You can enjoy a hand-on tour of the ship, and learn more about it from the crew, which includes Naval officers.
The Museum of Fine Arts features nearly half a million objects, which you can view between 4 p.m. to 9:45 p.m. on Wednesdays.
Mass Historical Society is a library and gallery that displays rare documents from American history. It includes Abigail Adams' famous letter titled Remember the Ladies to her husband John.
Museum of African American History features artwork and architecture from famous figures.
Institute of Contemporary Art is the Seaport District's cultural cornerstone. A dramatic, 65,000-foot, glass-walled building, the ICA offers a theatre, live performances, events, a scenic outdoor deck, cafe, and galleries.
Harvard Art Museums consists of three art institutions, namely the Arthur M, Sackler Museum, the Busch-Reisinger Museum, and the Fogg Museum that carry a quarter million conceptual twenty-first century installations, and Neolithic sculptures.
Mapparium is a three-story, thirty-feet diameter walk-in globe model of Earth, built to scale. A glass bridge bisects the interior, where sound bounces off the rounded walls, causing it to be amplified ten-fold. Whisper all you want; what happens in Mapparium does not stay in space…
You will find many places to enjoy some of the city's most delectable treats, such as sticky buns and coffee to keep you strong for your day's walks.
If you really want to go out on a chilly night, you can enjoy dining outdoors in cool structures, such as igloos at places such as Time Out Market. Boston is home to some of the most amazing lobster dishes, but nothing beats a fresh lobster roll.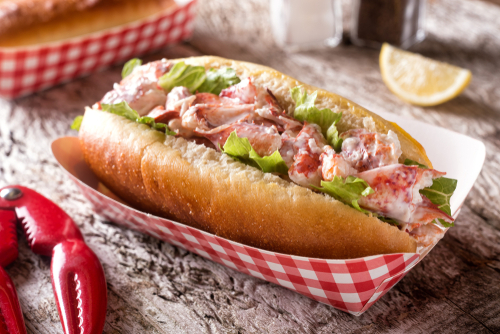 They say laughter is the best medicine, and Improv Asylum is just the place to enjoy your dose. Attend shows, take comedy classes, book a corporate team building or plan an event—it's all there waiting to tickle your funny bone.
Jetlag keeping you up all night? Head to Brookline's Coolidge Corner for a late-night movie. Coolidge is a non-profit niche cinema that screens horror films as well as weird and avant-garde films in close proximity to nearby restaurants.
A foodie crawl is one of the coolest things to do in Chinatown Boston, and you can't leave the city without visiting one of its iconic donut shops.
Sadly, every trip must come to an end. When it does, we have all the tips you need to return your rental car in one piece without any damages.