Rental cars come with responsibilities. It is in your best interest to make sure that the company offers collision damage waiver insurance when you rent a car.
Car rental companies offer different kinds of coverage and insurance, as explained in our car rental insurance guide. Depending on your country of origin, the type of cover might differ.
When you rent a car, it would be in your best interest to know exactly what is covered in the insurance before checking out the vehicle from the lot.
Some collision damage waivers (CDW) do not cover injuries that you might suffer in the event of an accident. However, you should save money if something happens to the rental car and it has to be fixed.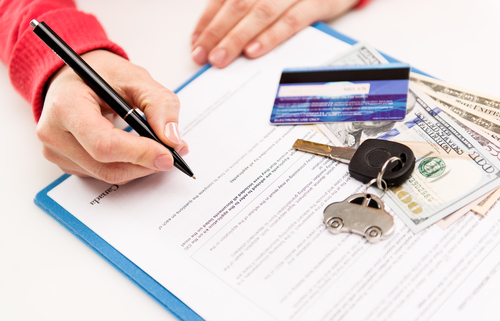 The types of coverage vary depending on the incident. Let's explain the differences between these two types of insurance. Let's go over the things you should look for when hiring a vehicle from a rental company so that you know what to expect.
---
Explore our extensive guide on long-term car rentals at Car Rental Reviews: Long-Term Car Rentals Explained. Discover insights on various rental options, learn tips for choosing the right vehicle, and find out how to secure the best deals for your extended rental needs.
---
The difference between Loss Damage Waiver (LDW) and Collision Damage Waiver (CDW)
When you use a car rental company in Europe, the vehicle is usually covered by collision damage waiver insurance, which is included in the payment. But here in the US and Canada, you might have to buy your CDW separately.
Here are some of the differences between a collision damage waiver insurance (CDW) and loss damage waiver (LDW) insurance:
CDW insurance provides cover in the event of the rental car being damaged in a collision. In this way, you won't be required to pay the full amount to repair your rental car.
Loss damage waiver insurance covers you in the event of theft, damage, or loss to the rental vehicle. The waiver will be valid as long as the contract remains in effect.
Car rental companies typically advertise base rental rates, which often exclude Loss Damage Waiver (LDW) and Collision Damage Waiver (CDW) coverage. This practice can sometimes lead to sales representatives at the rental counters being more assertive in promoting additional insurance options. The encouragement to purchase LDW and CDW cover is partly because the base rate doesn't provide the comprehensive coverage that these waivers offer, potentially leaving renters liable for significant expenses in case of damage to the rental vehicle.
Please take the time to read all the fine print carefully, as these waivers affect the deduction requirement. Benefit amounts may vary depending on the type and value of the vehicle and the rental company. Deductions can exceed $10 000 in some cases, especially when you hire sports cars or exotic vehicles.
Get Your Docs in a Row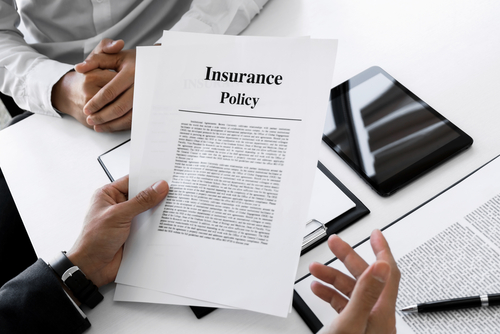 Check out the insurance documents for CDW coverage to make sure that you understand what is covered. A collision damage waiver usually does not cover the following:
Windshield repair
Tire repairs
Undercarriage repairs
Roof repairs
Interior repairs
Side mirror repairs
This basically means that you will be held fully liable for the full cost of any of these repairs if needed.
Collision damage waivers can be incorporated into the overall rental fee, but in some cases, they are sold separately. Verify coverage before signing a vehicle rental agreement.
If CDW cover is not included in your car rental package, you can purchase a separate insurance policy. Collision damage waiver insurance will cost between $10-$30 per day.
Why car rental companies recommend CDW and LDW insurance
A collision damage waiver policy covers rental vehicles that are damaged in collisions. Loss Damage Waiver incorporates both types of insurance, with the additional peace of mind that you are covered against theft. This means that you will receive a replacement vehicle if your rental car is stolen, and you won't be liable for the replacement costs.
In addition to you, the car rental company may also benefit from these agreements during the legally binding duration of your car rental contract. It is important to remember that neither collision damage waiver or loss damage waiver insurance covers personal damages.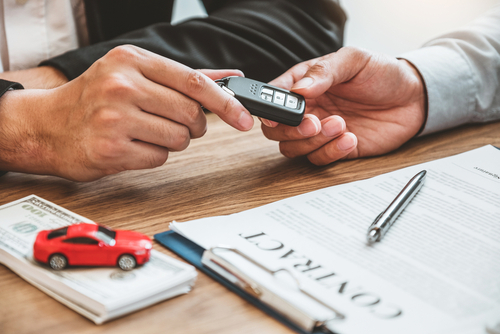 To be covered for personal bodily damage, you'll need to look at other types of insurance policies that extend coverage to you as well as the third party.
Unless the rental company provides insurance, you will be responsible for any damages to a rented vehicle. You will have to pay the whole value of the car or any damage your car sustains if you opt not to purchase insurance. You shouldn't have to spend thousands of dollars to repair a car you don't own.
In the world we live in today, we cannot guarantee that our lives won't be impacted by anything. Safety is a privilege, not a right. The CDW and LDW car rental insurance policies will provide you with all the coverage you need.
So is collision damage waiver insurance beneficial? Yes, without a doubt.
Speak to Car Rental Reviews for more info.