Tesla! The name just screams innovation, earth-friendliness, comfort, class and safety – but did you know that all of these features are available to you at a cost as small as the carbon footprint you leave when you rent a Tesla?
Are EVs making you curious and you want to see for yourself if Elon Musk and his car's driving experience lives up to all the media hype? Whether your reason to hire a Tesla is business or personal, renting one has never been easier as more and more rental companies are hopping aboard the EV train.
To rent a Tesla, Car Rental Reviews is your portal to help you partner with the future – visit us for a quote and read on to see why it is a great idea to go electric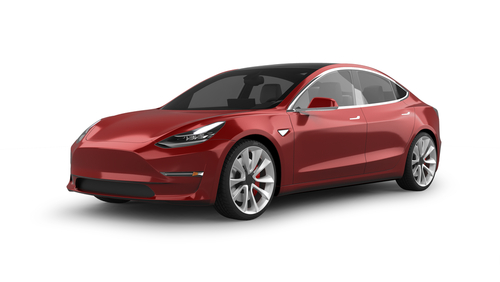 Why Rent a Tesla or Other EV?
The future has arrived and you need to be part of it… but when it comes to driving an electric car, renting may be a better option than buying one outright. Why? Because it allows you to have a look and drive the latest models and experience all the hi-tech features and battery technology, before making a purchasing commitment.
Green Travel and Rental Cars: How to be Eco-Friendly and Happy is an article on our blog that will help you reduce your carbon footprint – Happy Earth + EV = Happy You
Here are six reasons why leasing an electric car is a smart idea:
Maximise your buying power – By leasing electric cars, you can avoid the higher prices they often carry. You don't have to scramble and scratch for a big payment to buy a cutting-edge vehicle since you can drive one for a modest deposit and low monthly payments. Did you know that many electric vehicle owners currently rent their car batteries, so leasing a whole vehicle is often the next logical step?
Due to the rapid development of electric technology, new and improved electric vehicles are hitting the market at a rapid pace. This means that with a fixed-term lease, you avoid tying up your money in a car that may soon become outdated.
Reduce running costs – Another benefit of electric or plug-in hybrid cars is their miniscule running costs. The cost of recharging is nothing compared with the cost of a tank of petrol or diesel.
One EV driver told me that she travels to and from work with just one charge and that the cost of running an electric vehicle is completely negligible compared to what she used to spend on gasoline for her old combustion engine car. "You can lease an EV for more or less the same price as a similar petrol or diesel vehicle," she said, "and as a bonus, you no longer need to worry about fueling it."
How to Save Fuel, and $$$, While Driving a Rental, will help you get the most out of your rental car.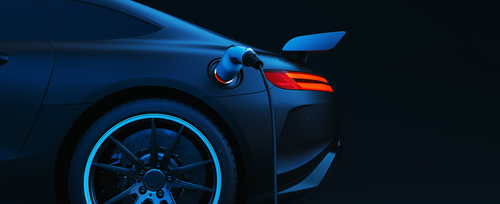 Earn your eco-cred – The most pressing reason for driving an electric car is to help the environment and as these vehicles emit no, or little tailpipe pollution, so they are way more eco-friendly than the petrol- or diesel-powered counterparts. A concern for the environment certainly drives many people to buy an electric car or rent a Tesla. "I've loved driving relatively guilt-free," says Jackie Smith, a recent convert to the electric vehicle community. "I have found that purchasing an electric vehicle has been a worthwhile investment for me to reduce my carbon footprint".
The U.S. Department of Energy has an interesting page on Electric Vehicle (EV) Registration Data.
Be a pioneer – The biggest incentive for some owners to own an electric vehicle is that it represents the cutting edge of automotive technology. Many electric cars have futuristic, other-worldly designs that reflect their innovative nature like Toyota, Tesla, Mitsubishi, Renault, BMW, and Nissan, while new electric vehicles such as the PoleStar 2, Skoda Vision E and Honda Urban are taking advantage of the new opportunity to test highly creative and eye-catching designs.
The creamcheese in your bagel is that you get to try the latest innovations without any personal risk,and because the contract period on a long-term rental is generally between 2-4 years, it's possible to benefit from new technology without having to worry about the hassle of reselling the car because the leasing company is responsible for that.
Easy to stay on top of maintenance – One of the big plusses for electric vehicles is the easy maintenance because there are less moveable parts than in conventional vehicles. Furthermore, electric cars tend to use regenerative braking, which means that consumables like brake pads last longer… and the cost savings continue.
Many lease companies offer maintenance packages, and some even include insurance, so that the monthly payment is more like a subscription. This additional monthly fee covers the cost of servicing and parts, so there are no unexpected costs during the lifetime of the agreement.
Electric cars offer lower depreciation – The internal combustion engine is ready for retirement and EVs are the future of the auto industry. As people come to terms and trust and accept the reality of EVs and plug-in hybrids, depreciation on these vehicles is slowing. As a result, lease customers enjoy affordable monthly payments, since their agreements are based on their vehicle's depreciation.
When you consider the widespread benefits of driving electric vehicles, you have every reason to embrace the future sooner rather than later.
Are you interested in renting a car, electric or conventional? What do you need to rent a car? Gives you all the info required.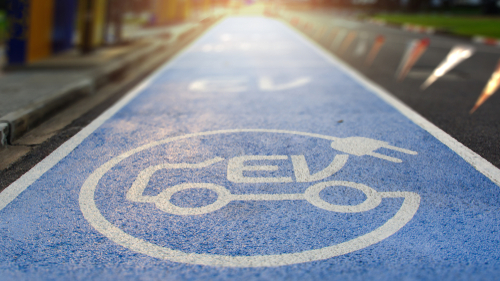 Hertz – Your #1 Company to Rent a Tesla
If you had to ask the question, "Where can I rent a Tesla?", you would more than likely get a number of different answers from different people. But if you ask Tom Brady, he will tell you that Hertz is your new home for EV rentals, the quarterback for the Tampa Bay Buccaneers now endorses Teslas for this leading car rental company. Hertz has placed an order for 100 000 Teslas to be delivered by the end of this year and their electric vehicle charging infrastructure is being upgraded globally.
If you are looking to rent electric, take advantage of this growing trend as Hertz invests in the necessary infrastructure for charging EVs, making it the first rental company to make a significant commitment to EVs. Hertz' global fleet will eventually include more than 20% electric vehicles.
The Tesla Model 3 will be available at Hertz locations at major airports and in certain European cities. Bloomberg News reported that the Model 3 is currently the best-selling EV in history, and has become the first electric vehicle to top monthly sales of new cars in Europe. The standard range of 262 miles makes it suitable for the average renter, and the best part is you don't need to worry about paying for gas with an EV rental.
Model 3 customers renting from Hertz will have access to more than 2500 supercharging stations in the U.S. and Europe, since Hertz has installed, and is installing, thousands of chargers throughout its location network. It is planned to have fast charging in more than 100 markets by the end of 2023, including Level 2 and DC fast charging.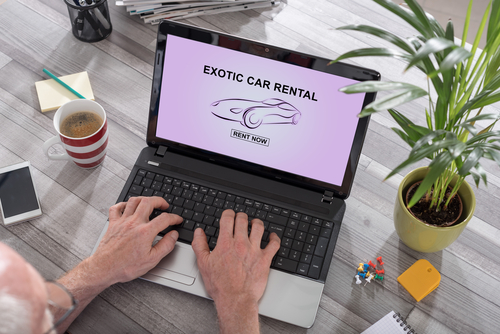 Where (else) can I Rent a Tesla
With the strong impact that electric vehicles have made, not just in the retail market, but specifically in the rental industry, it is not surprising that more and more car rental companies are encouraging their clients to rent a Tesla or other EV. Where can you rent a Tesla? As indicated above, EV hire has become a societal buzz word that gives you a big swish in the positive side of eco-credibility and as such has become much more accessible. Here is a short (not comprehensive) list of places where you can rent a Tesla:
However, it must be noted that Teslas are often only available at a handful of major airports for each of these companies.
Visit Car Rental Review to find your perfect electric vehicle rental partner.
How Much to Rent a Tesla?
Teslas aren't cheap to rent and you can expect to pay over $200 per day after taxes. Nevertheless, rental rates may only be one part of the price of a long drive. In fact, vehicles with an MSRP above $100,000 are unlikely to be covered by your personal auto insurance or your credit card rental car damage waiver – even if they are paid options from American Express and as a result, you could have to purchase insurance coverage that you might otherwise be able to waive with a less exotic vehicle.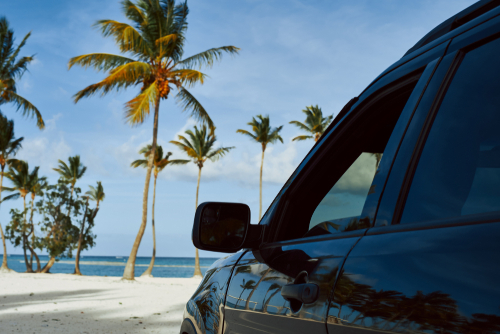 What to Know About Driving a Rented Tesla
From the intuitive design to the advanced technology, the benefits of your upcoming EV rental are endless. Thanks to advances in electric vehicle technology, EVs are now equally suitable for inner-city travel and longer trips and thanks to the more than 40 000 charging stations available, you'll be able to travel further than you ever imagined!
There is a spacious, comfortable ride for all passengers in the Tesla Model 3, with a range of up to 260 miles. In addition to its elevated design, the Model 3 features cutting-edge technology, powerful torque, and advanced safety features, making it the world's best-selling EV.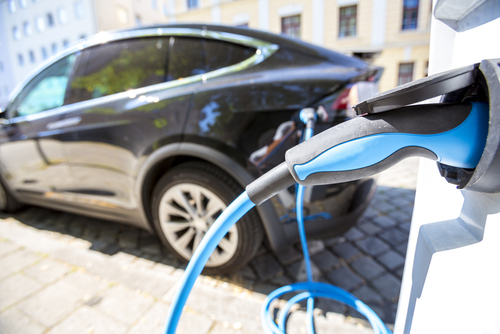 In the past few years, finding charging stations has become much easier, so if you plan to rent a Tesla for a long journey, it is relatively easy to plan on where to charge at Tesla Supercharger sites. In fact, recharging the battery of an electric vehicle can take up to an hour if the battery is empty so it is a good idea to charge your vehicle during meals. For the vehicle to continue operating, it must be charged (and recharged before being returned, otherwise the rental company may charge a fee).
Rent a Tesla for a Road Trip
The best way to see the country is to take a road trip with healthy snacks… however, the amount of gas you will need to spend in order to get from city to city, and the amount of wear and tear your car will endure, can be quite daunting. Does that now mean that road trips are a thing of the past?
Not in the least! You might want to consider renting a car instead of driving your own, and if you want to avoid worrying about fuel efficiency, rent a Tesla.
Want to rent a Tesla? Please do check whether your car rental company offers rentals to under 25s and what's needed.
When you drive a hybrid or all-electric car, you save on gas in a big way, so why not rent a Tesla for your next road trip? Here are some reasons why:
Range: Teslas can go a long way – Many people hesitate to rent a Tesla because they don't realize how far they can travel on a full charge – many models can go as far as 370 miles before they need to be recharged. In other words, that's about as far as Miami is from Jacksonville… this means you can go several hours before recharging.
Charging Stations abound – Electric cars are becoming more prevalent and consequently, Tesla charging stations are also rapidly increasing in number. Tesla charging stations are available for free at many gas stations and grocery stores which translates to being able to charge your Tesla nearly anywhere in our country.
You should always keep your Tesla charged as much as possible as it may take up to a 12-hour charge if you run the battery down to almost zero. Try staying at Tesla friendly hotels or establishments as this means that your car will be charging – while you are also recharging and relaxing.
It is important to plan out charging stations along the route if you decide to rent a Tesla and I am convinced that the number of stations available will likely surprise you… No need to skip a destination because there aren't any charging stations within a reasonable distance, right?
Sleek and Ultramodern – The last thing you want to be is embarrassed by what you drive while you're on a road trip, this is of no concern when you rent a Tesla. It's always nice to be able to drive a nice looking car while you're on vacation.
You'll be envied by everyone on the road and as a Tesla driver, you will earn the respect of fellow drivers, but more importantly, you won't find a more stylish vehicle anywhere. Your confidence in it will follow you wherever you go.
It has an autopilot – Long drives can be exhausting. Luckily, Teslas include an autopilot feature. As a result, your car can drive you to your destination safely while taking some of the burden off your shoulders. In addition to navigating roads safely, it can change lanes and park itself and when you are on a road trip, having autopilot is a great feature… and as we all know, it is rare to find vehicles with this feature.
Probably Less Expensive Than You Think – You may be hesitant to rent a Tesla because you are concerned about the cost… let me tell you, you are going to be pleasantly surprised as it is less expensive than you may think.
You may actually save money renting a different kind of car when you consider not having to pay exorbitant gas prices. Just because you are scared about the costs does not mean you have to avoid renting a Tesla, and when you sit down an do some calculations, you will probably find a surprising swing to the not that expensive side of the scale.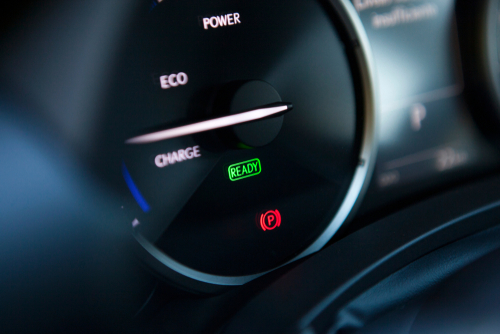 You'll Have Fun Driving Them – When you go on a road trip, you want to feel comfortable the entire time you are driving. When you drive a car, you don't want it to handle badly and when you rent a Tesla, it will allow you to experience how much fun it is to drive this energetic EV. This will make your road trip more enjoyable, and you might see more of the sights since you'll want to drive the car continuously.
With this car, you won't have to worry about things like bad acceleration or handling and in a Tesla, you'll always feel safe.
Luxury Elite Electric Details
Some specs on the Tesla Model S:
Automatic
5 People
4 Bags
2 or 4 Door
Bluetooth
Cruise Control
AM/FM Stereo Radio
So, Why Should I Rent a Tesla?
Next time you go on a road trip, you should consider to rent a Tesla, as you might find that it is the ideal car to drive – regardless of where you go. You may love the tech and safety so much you could just decide to buy one when you return from your trip.
Until that happens, Car Rental Reviews will put you in the driver seat, at a price that will keep you smiling under your mask!