Although we usually work with car rental companies, our lives and the services on offer always continue to change and increase. We'd be remiss not to inform you on today's topic: a review of the Home Depot Truck Rental service. 
Most of us are familiar with U-Haul when we're moving stuff to our next destination. Moving is always a hassle – no matter the distance. So instead of trying to fit everything in the car with  the whole family, it might be worth considering these options:
Get a Home Depot truck rental for all your goods, and ask a friend to drive it while you drive the family in your car.
Let the whole family travel with you in the rental truck. However, it may not be quite as safe or comfortable if you have small kids.
Save on wear and tear on your car by shipping it to your destination instead of driving it across the country.
If you don't have a car, rent a truck (for your goods), or hire a moving service while you rent a car (ideally on a one-way rental basis) to relocate the family.
Let's dig into the pros, cons and options you have when it comes to Home Depot truck rentals.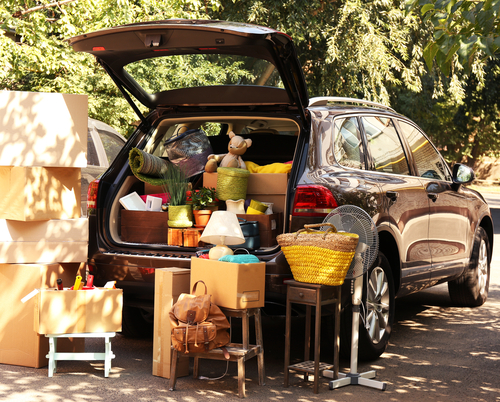 What's Home Depot Truck Rental All About?
Home Depot partnered with Penske Truck Rental to expand their smaller "Load 'n' Go" vehicle rental to include large, long-distance truck rentals that can be used for household moves. That means that you don't have to rent a guy with a truck or pay through your nose for a moving company. If you are physically fit – or at least have access to a few fit guys – you can now get your move done at the cost of a truck rental, fuel, and a few pizzas and beers.
One of the key selling points of Home Depot truck rentals is the fact that you have quick access to everything you need for your move, including duct tape, moving boxes and packing peanuts and even a truck. It's a one-stop shop.
Available in a range of truck sizes, the company offers pricing transparency, roadside assistance, help-for-hire, and the option of long-term leases.
What Kinds of Trucks Can You Rent?
Home Depot offers a variety of rental truck options. Some are only for local use, while others are for long distance use. If you have a small local project or move for which you need a rental truck, opt for the Home Depot branded vans or trucks. Alternatively, you can ask someone else to do it on your behalf.
Home Depot branded trucks are rented by the hour. Prices range from %19-$29 for the first 75 minutes and $5 for every 15 hours thereafter.
Note that with Home Depot branded trucks:
You cannot reserve your rental truck ahead of time;
They are rented out by the hour;
The truck must be returned to the same location from where you rented it.
Home Depot truck rentals are available for local rental only, and include:
Penske / Home Depot Rental Trucks
Need a larger truck to move a larger household across state lines or across the country? Home Depot's range of truck rentals from Penske are available for one-way, long distance, multi-day moves. When you rent a Penske truck from Home Depot:
You can reserve a truck online in advance;
It is rented out on a per-day basis;
You can return the truck to any Home Depot store in North America. Choose from around 2,200 locations!
When choosing a truck, be sure to consider the clearance, as that might be a deal breaker, depending on the route you're taking or the accessibility of the place where you are taking your load.
Home Depot rental trucks from Penske are available for long distance moves and include the following:
Add-Ons Available with Truck Rentals
A move can be quite complex, and there's always something you forget. No matter which rental truck option you choose, renting a truck from Home Depot means that you can quickly stop by the store to pick up any last minute items you may have forgotten, including cleaning supplies, paints, boxes or packing tape.
But there's more to moving, and that's covered too:
Car or tow dollies are available on request (price depends on type and availability)
Furniture pads ($12 per dozen)
Toll passes are excluded from your rental.
Regulations and Insurance Options
The type of cover will increase, depending on the distance you're traveling in the rental truck.
You must be 21 or older to rent a Home Depot truck and you must show proof of your own auto insurance. No additional insurance is offered with Home Depot truck rentals.
When you rent a Penske truck, you will be encouraged to buy a Limited Damage Waiver, but you can choose from the following:
Limited Damage Waiver – This option covers any loss or damage to the truck during your rental period. There are some exceptions.
Supplemental Liability Insurance – This option protects you and any authorized drivers against any third-party claims during the rental period.
Cargo Insurance – This option covers damages (up to $15,000) to your possessions stored in the vehicle.
Personal Accident Insurance – In the event of an accident, this cover will pay for the medical costs of vehicle occupants.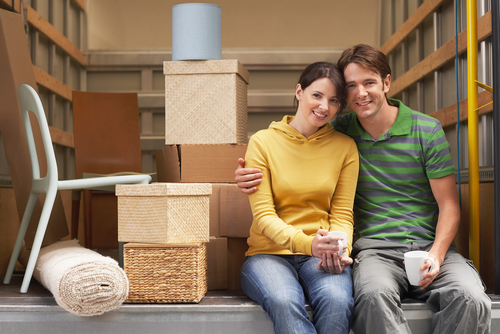 Pricing
When you opt for a Home Depot truck rental (HD-branded) you will pay by the hour. Depending on the vehicle you choose, you can expect to pay between $19 – $29 for the first 75 minutes of use and $5 for every fifteen minutes.
When you choose a long-distance Penske vehicle from the Home Depot truck rental department, you can use the online quote tool to get an accurate quote.