A year ago today, we were all cooped up at home, only dreaming about or watching road trip movies, crying into our Flamin' Hot Cheetos. These days, we're allowed to move about a lot more freely. So if your family has been hankering to hit the road, or if you're trying to get into the right frame of mind to start college tours, now's the time to enjoy some good old road trip movies. 
Road trip movies have been around for as long as television and there have been some really incredible films produced over the years. It is mind boggling how the script writers come up with some incredible plots and how everyone collaborates so well to produce the end product that we eventually see on the big (or smaller) screen. Many of these movies have made a lasting impact on viewers to the point that they talk about great movies even years after they watched the movie.
Road trip movies include most genres from comedy to the macabre. Whatever genre tickles your fancy, there is bound to be a variety of Hollywood road trip movies to cater to your entertainment needs.
Today we discuss a number of Hollywood road trip films ranging from thrillers to adventure, coming of age, drama, and more. These movies are likely to inspire you to get out on the wide open road with your family and enjoy your very own road trip. If you have already decided to go on a road trip it may be worthwhile watching some of these movies and even use them to plan your trip or pass the time until you can finally hit the tarmac.
Drama Road Trip Movies
Road trip movies in the drama genre often make us think about life and the choices we make. It offers inspiration in a relaxed setting.
Joy Ride stars Paul Walker and Steve Zahn. Three people decide to prank a psychotic trucker who eventually starts stalking them.
The Fundamentals of Caring another blockbuster starring Paul Rudd, tells the story of a writer who retires after a personal tragedy and decides to become a caregiver to a disabled teen. The two decide to go on an impromptu trip during which the two men learn about hope and friendship.
End of Sentence is a drama about a young man who has been released from prison and decides to embark on a journey to transport his dead wife's ashes to Ireland.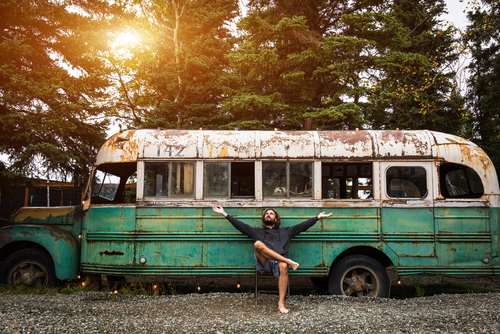 Road Trip Comedies
Comedy road trip movies have a double meaning in this case. We could be talking about watching comedies while you are on your road trip, or we could be talking about watching comedy road trip movies. Here are some of the favorite comedy road trip movies:
RV starring the late great Robin Williams must be an all time favorite comedy road trip movie. It is a story about a middle aged man trying to balance providing for his family and making his boss happy. He is asked to do a presentation while he should be on family vacation. Robin Williams excels himself while trying to ensure the family enjoys the road trip and works on the speech without his family realizing that he's doing it. Williams was made for this role. Williams was a comedy acting genius and he certainly pulled out all the stops for this movie. Fathers and husbands are bound to identify with Williams in his quest for family peace and happiness. Ever heard of the expression "The road to hell is paved with good intentions"? Well, pencil in about two hours so that you can watch a true genius at work. This is one of the best comedy road trip movies ever made. It is a laugh a minute stuff and the ideal treatment if you need some cheering up. With covid-19 still in our midst, we can all do with some good old fashioned medicine-laughter (and a decent self-drive vacation!). Watch this movie and you are guaranteed to be feeling a lot happier afterwards. 
Dumb and Dumber, the first instalment of this hysterical comedy franchise sets the tone for future comedy road trip movies. Jim Carrey and Jeff Daniels excel in making audiences laugh throughout this movie about two friends who have a dream to open a pet worm store. Alas, the business is soon abandoned for the sake of returning a lost briefcase to the owner in Aspen, Colorado. The duo spend a third of the trip driving in the wrong direction. An awkward encounter with a traffic cop, playing tag on the highway, accidental murder and kidnapping, are all par for the course in this comedy road trip movie. Carrey and Daniels do a sterling job of acting like the world's biggest buffoons. If good old fashioned slapstick comedy is your thing, then make a date with your family and watch this movie. It's another laugh a minute movie that will leave you crying tears of laughter throughout the movie.
National Lampoon's Vacation starring Chevy Chase and Beverley Di Angelo is the Godfather of comedy road trip movies. Chase is at his brilliant best as the fumbling dad and husband who just wants to please his family – on his terms. The script is set for some incredibly funny scenes. This franchise is still a firm favorite among the more seasoned movie goers. This is without doubt one of the better family comedy road trip movies to have ever graced the big screen.
We're the Millers is another hilarious comedy road trip movie. Jennifer Aniston and Jason Sudeikis skillfully harmonize their comedic expertise to make this movie another must-see for comedy road trip movies fans. 
Bounty Hunter hits the comedic trifecta by starring Gerard Butler, Jennifer Aniston, and Jason Sudeikis. This is a story about a man who has to find his bail-jumping wife, causing all types of mayhem and comedic drama to ensue.
Johnson Family Vacation stars Cedric the Entertainer – enough said. In a bid to reunite with his estranged wife and children, a family trip from California to Missouri is fraught with drama and antics that will keep you glued to the screen. 
Due Date starring Robert Downey Jr tells the story of a man traveling to Los Angeles with an aspiring author who brings much turmoil to the table. 
Planes, Trains and Automobiles pits two iconic comedy actors together: Steve Martin and John Candy. The energy between Martin and Candy is amazing. Steve Martin plays Neal Page, a highly-strung marketing executive who wants to get home for Thanksgiving. He is accompanied by Del Griffith (Candy), an obnoxious oaf who has mastered the art of making people feel agitated. Neal and Del end up traveling and staying together on their trip home. Candy's character sells shower curtains for a living. He is lazy, a slob, and extremely annoying. He gets in Martin's face throughout the entire road trip. Despite the shenanigans, this is an extremely funny and heartwarming at the same time – a real feel-good movie for the entire family to enjoy together.
Thelma and Louise is a must see road trip movie starring Geena Davis and Susan Sarandon. The two hellraisers embark on a road trip which results in dire consequences. A man attempts to rape Thelma at a bar and ends up being murdered by Louise. Look out for a sneak preview of a young Brad Pitt. Stunning performances by the two ladies result in a dark comedy that has viewers laughing at all the right scenes.  
Dumb and Dumber To. Jim Carrey and Jeff Daniels unleash their magic in the 3rd instalment of the Dumb and Dumber franchise. In this road trip movie, the two best and dumbest fools embark on a trip to find Harry's newly discovered daughter. They need to ask her for a kidney. If you enjoyed the first two movies, then make sure to watch Dumb and Dumber To. It's good old-fashioned comedy at its best. 
Vacation is the last of the National Lampoon's Holiday franchise. It stars Chevy Chase, Beverley Di Angelo, Christina Applegate, and Ed Helm. The kids are adults now and a new level of comedy ensues. While the plot follows the general plots of its predecessors, Vacation will still have you laughing, especially if you are a Chevy Chase fan. 
Identity Thief pairs up Jason Bateman and Melissa McCarthy in a hilarious comedy about a man who has to leave his home for Florida to prevent an identity thief from running up any more debt on his credit card. During his road trip to Florida, he has to encounter all sorts of challenges, including dealing with unwanted bounty hunters. Bateman and McCarthy work their magic into this road trip movie that will leave you ROFLMAO.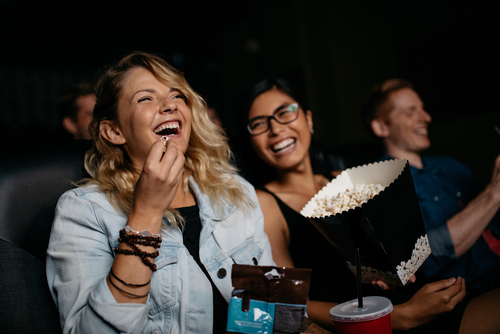 Adventure Movies Featuring Road Trips
Many families enjoy adventure road trip movies. If that's you, then check out some of the more popular recommendations to help you gear up for the road trip of a lifetime.
Midnight Run stars Robert De Niro and Charles Grodin as a bounty hunter and mafia accountant respectively. Adventure and comedy combine well here to bring viewers a fun, action-packed movie. Certainly one for the De Niro fans; he never disappoints.
Into the Wild is the story about a young graduate who renounces all his possessions and decides to hitchhike across America. The graduate faces life changing situations.
Rain Man starring Tom Cruise and Dustin Hoffman is one of the all time greats of adventure road trip movies. Cruise, a selfish car salesman, kidnaps his older brother (Hoffman) to get to his inheritance. This movie combines adventure, drama, comedy and emotion to produce one of those "must see" movies.
Jungle is a story about a group of friends searching for an Indian village with the help of a guide. They soon discover that the jungle is very different to city life.
Eat, Pray Love stars the iconic Julia Roberts who embarks on a round the world trip to find herself after realizing that her marriage is not what she had hoped.
It Happened One Night was made in 1939, but worth watching, especially if you like classic movies. This adventure road trip movie stars Clark Gable as a sarcastic newspaper reporter who takes a road trip with a spoiled socialite. The movie was the first movie ever to win the "Big 5" at the Oscars: Best movie, Best director, Best actor, Best actress and Best screenplay.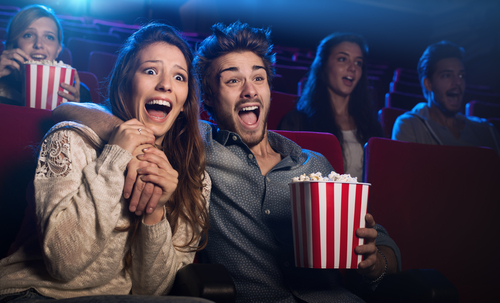 Hollywood Road Trip Movies
Hollywood road trip movies are a firm favorite given where they are made. Hollywood simply does everything better. Here's a quick list of some iconic films in this genre that are worth checking out.
Bonnie and Clyde need no introduction. A criminal couple who ran amok with crime during the 1930s. Bonnie (Faye Dunaway) and Clyde (Warren Beatty) star as the small-time crooks who end up leading a gang of bank robbers. The movie is renowned for the violent bloody ending. Certainly one of Hollywood's finest movies ever. Bonnie and Clyde is renowned for one of the bloodiest scenes at the end of the movie. That is quite some feat given that this movie was made way back in 1967.Movies have evolved since then so it is quite an achievement to still be remembered like this. Of course, Warren Beatty and Faye Dunaway both went on to do some serious movie making after this. Truly iconic actors in a truly iconic movie. You only have to read the online reviews about this movie to see just how popular and good it is.
The Getaway starring Steve McQueen (the king of cool) and Ali MacGraw is a movie about a jailbird who convinces his wife to cut a deal to get out of jail early. The deal is that McQueen's character has to rob a bank. The robbery is a success but betrayal means that McQueen and MacGraw have to take a trip across Texas before being killed. It's an old movie but still a classic.
Easy Rider, another one of hollywood road trip movies that has become iconic. Jack Nicholson, Peter Fonda and Dennis Hopper star in this coming of age road trip movie. Two bikers decide to ride via the Southwest to New Orleans to find the "real America". The movie is set in the 60s and explores the culture of the time, namely communal living, marijuana, and LSD.
Hollywood Road Trip is the story of three friends who decide to take a Hollywood road trip when they discover that their evil landlord wants to kill the owner of their favorite adult magazine.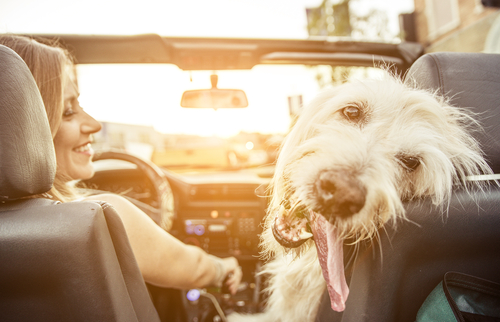 Coming-of-age Road trip Movies
Coming-of-age road trip movies are a firm favorite as they often elicit emotion in the viewer. Here are some of the best coming-of-age road trip movies:
Stand By Me stars River Phoenix who, with his three friends, embark on a hike to find the dead body of a teenager who was hit by a train. This journey of self discovery is one to watch.
Little Women is a story about three sisters on the cusp of adulthood, experiencing and all the trials and tribulations facing young people of this age. The young women have to make decisions that could have a long-lasting impact on their futures. There's bound to be a lesson or two in this movie that viewers can learn.
Mississippi Grind stars Ryan Reynolds, playing a gambler who goes on a trip with a down and out of luck man. The road trip devolves into a gambling spree. While the movie does not focus altogether on the road trip, it is a stark reminder than uncontrolled gambling will only lead to dismay. Watch how these two chancers put everything on the line to feed their addiction.
My Own Private Idaho follows the story about a gay hustler with narcolepsy and the rebel son of the mayor and stars River Phoenix and Keanu Reeves. Two young men travel from Idaho to Oregon and eventually land up in Italy looking for the hustler's estranged mom. They turn tricks for money for drugs and end up in the company of a wealthy sexual deviant.
Almost Famous stars Kate Hudson in a movie about a teenager who joins a rock group on tour to write an article about the tour. This is where she learns about relationships and more.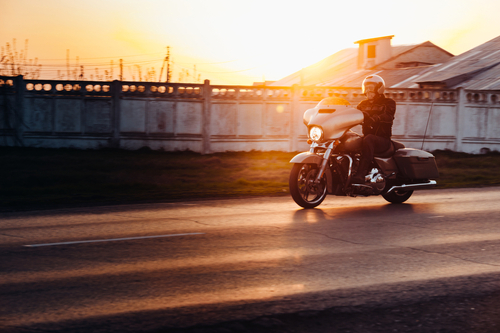 Theatrical Thrillers – On the Road
Road trip thriller movies are sure to keep you awake at night – especially the night before. That is the point of a thriller. Make a plan to watch the road trip thriller movies – perhaps after you have returned home. It will remind you that your road trip could have been much worse…
Kalifornia stars Brad Pitt and is the story of two journalists who take a road trip to do a series on serial killers. While sharing the ride with a couple, they discover that one of their passengers is a murderer.
Carriers follows four friends who try to escape a pandemic only to discover that one of them has the deadly virus.
The Hitcher stars Rutger Hauer, who plays a murdering hitchhiker. He hitches a ride with someone who later witnesses him killing an entire family. This results in a battle of wits between the hitcher and the driver.
Duel is the story of a man who angers a trucker by overtaking him in the desert. This seemingly harmless act has frightening consequences though.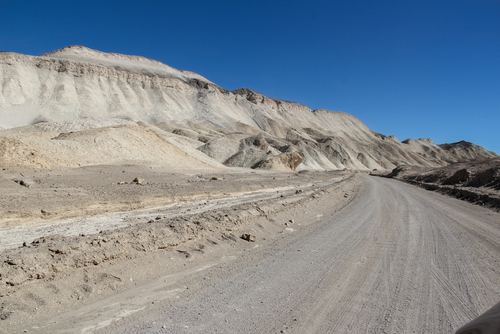 Feel-Good Films
2020 was a difficult year for all industries across the globe due the pandemic. Certainly in the first half of 2020, movies were not being made, so there probably won't be too many road trip movies in 2021. So if you're looking for some inspiration with a travel theme, check out these top picks.
Bad Trip was made in 2020 and is about two friends who embark on a trip where they pull pranks on people.
The Bucket List brings two of Hollywood's biggest icons together by way of Jack Nicholson and Morgan Freeman. The two characters meet in hospital and begin a unique friendship centered around their fear of mortality. They both have cancer and one discovers that the other has a bucket list. To fulfil one of the items on the bucket list, the two men go on a road trip and find themselves and also a newfound friendship. Both Nicholson and Freeman are no strangers to winning Oscar awards, so you can rest assured this movie is worth watching; two great actors in a movie with an incredible plot. If you have not seen this film, put it on your bucket list now.
Kodachrome stars Jason Sudeikis and is a feel good movie about a man who honors his cantankerous father's wishes to go on one final road trip to get his kodachromes printed before the company shuts down. Drama and comedy ensue as the pair are under pressure to get from New York to Kansas before it's too late. While the move may be a little predictable it is certainly a feel good movie as are many hollywood road trip movies.
Burn, Burn, Burn is a touching story of two friends who take a road trip in memory of a mutual friend who recently passed away. The friends have the deceased person's ashes which they scatter while on their road trip. This movie has the feel good factor while leaving you feeling slightly sad at the same time.Movies that evoke conflicting emotions are always nice to watch as they leave you with lasting memories of the movie.
Forrest Gump completes our round-up of road trip movies, and just so happens to be one of the most iconic movies of all time. Yes, it is a road trip movie, although Forrest didn't drive; he ran across America! Forrest Gump is one of the best feel good movies of all time. It stars Tom Hanks, Gary Sinese, Sally Field, and Robin Wright. It is a touching story of a man with a low IQ. He loves a hippy girl who does not return the love in the way he loves her. Forrest finds himself creating history in many ways as his life unfolds. He unwittingly starts the running boom by deciding one day to run until he no longer wishes to run. The run lasts for a long time and along the way he passes on pearls of wisdom to people. This is a great movie for kids to watch with their parents as it gives an opportunity to share some history with the kids.
The producers did a fine job of intertwining recent history into this film. Watch out for the war scene where Forrest keeps running back to save wounded soldiers. The producers and everyone involved with making this movie did an awesome job.
Forrest Gump won no less than six Academy Awards:
Best picture – Steve Tisch
Best actor – Tom Hanks
Best adapted screenplay – Eric Roth
Best director – Robert Zemekis
Best visual effects – Ken Ralston
Best film editing – Arthur Schmidt
Movies are considered by many to be the ideal form of relaxation. Then again, so is a good old road trip. Put your feet up, watch a movie and dream about the next road trip you wish to take.
Check out our guide to the ultimate cross-country drive. Being prepared will help you avoid many of the hassles experienced by your favorite artists in these road trip movies. Save your car by rather putting cross-country miles on a rental car. Your repairs bill and resale value will thank you for it!