The US may very well be one of the very best places to road trip with teens. Exploring the Rocky Mountains, Brandywine Valley or Red Rock County is sure to be memorable.
Any road trip takes planning. Add one or more teenagers, and it can be a scary experience for any parent.
Most parents know that a road trip with teens can be challenging. Let's face it, keeping teens happy and figuring out what to do on a long car ride can be difficult. A road trip with teenagers can also be filled with much laughter and happy memories for all, but preparation is key.
With a bit of help, you can find interesting road trip ideas and discover fun things to do on a car trip. When your teenagers are happy, your trip will be enjoyable and you will have time for family bonding. In this article we will give you some incredible road trip ideas. As well as a few road trip hacks for tweens on how to ensure a successful road trip with teens..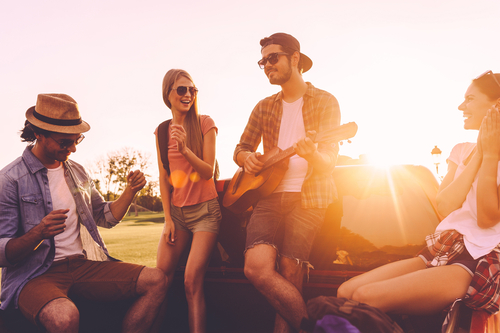 Smart Parent's Guide to Road Trip Hacks for Tweens
Planning a road trip is always necessary even without kids. When planning a road trip with teens, consider everyone's wishes and concerns, and do your best to be flexible. But let's start with the basics.
The size of your vehicle matters
If you are renting a car for your road trip with teens, choose a vehicle that suits everyone's needs. When it comes to comfort and space, a minivan or SUV could be a good choice. For a road trip with teens, consider their luggage space needs as well.
Preparation for a road trip with teens
You should prepare your teens for the anticipated trip ahead of time. Teens like to feel they have control over the situation they are in.
Teenagers should be told in advance about the trip and what to expect. To build excitement, remind teens periodically of the upcoming road trip. Ask your teens about things to do on a car trip and get them involved in the planning.
Pack wisely
Mobile device chargers and water bottles are essential items to pack for a road trip with teens.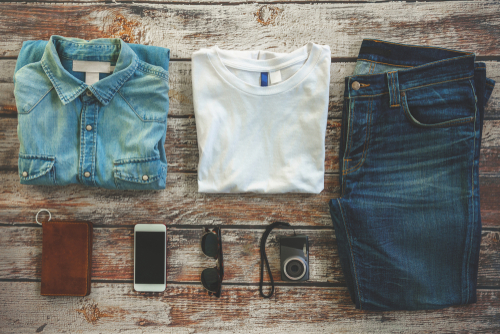 Communication
Communication is important when it comes to planning a road trip with teens. Make sure your teens understand how long the trip will take.
Discuss things like how much time you intend to spend on the road and where you intend to stop along the way. Teenagers may even suggest places to stop along the way and have plenty of great road trip ideas.
Ask your teen the question: Where should a 16 year old go on vacation? You may be pretty surprised by your teens answer.
Fun Travel: Teenage Road Destinations Near Me
Adolescents are curious and active, so if you can excite them, you should have a fun road trip with teens. Your teen may have great road trip ideas to share. A teenager's involvement in planning a road trip is important, as you want your teen to relax and be involved.
So where should a 16 year old go on vacation? Here are a few vacation destinations you could consider:
Long-Beach California
Teens can explore marine life at the Aquarium of the Pacific in California's Long Beach.
Washington, DC
Washington has some great museums for family members who are museum buffs. Including:
The National Museum of Natural History
The National Geographic Museum
The International Spy Museum
The National Gallery of Art and more
San Antonio, Texas
San Antonio is a great place to visit and is known for its awesome attractions like Natural Bridge Safari Park and SeaWorld.
Wisconsin Dells- Wisconsin
Wisconsin is a family favorite. Wisconsin Dells is known as the "Waterpark Capital of the World" with tons of indoor and outdoor adventure parks like:
The Mt. Olympus Water and Theme Park
The Timber Falls Adventure Park
Noah's Ark Waterpark
Circus World
Timbavati Wildlife Park
While we have only mentioned a few destinations, the US has many great places to explore when taking a road trip with teens. In the US, there is no shortage of amazing things to do on a car trip.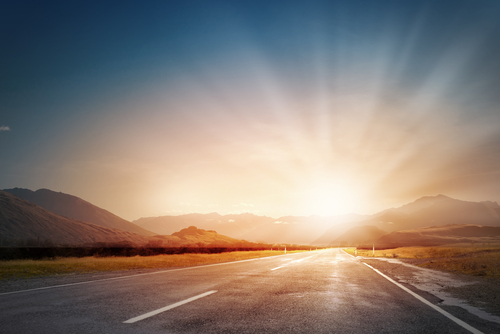 Awesome Places to Visit on Your Road Trip
Despite the fact that you might want to see historical locations, you teen wants to see all the things on the route. So which destinations will work for all of you on your road trip with teens?
Your teens will need a balance between family time and a bit of freedom to still be kids. Finding good balance will be one of your toughest challenges you face when taking a road trip. As teenagers, their curiosity is at an all-time high, so they will be looking for fun things to do on a road trip.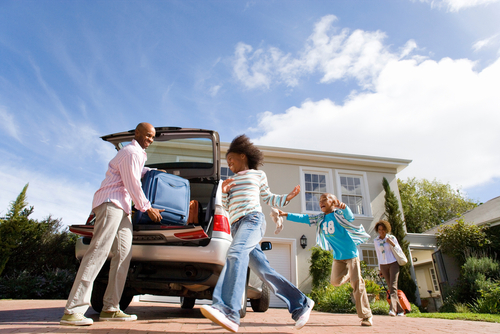 While on a road trip with teens, they will want to discover new things. No matter what your teens' interests are, teen-friendly vacation spots offer plenty of fun activities, from music venues to sports venues to adventure parks.
Additional things to do on a car trip include:
Take photographs
Keep a travel journal
Tell funny jokes and stories
Listen to audiobooks, and podcasts
Listen to music
Play games in the car
Read a blog
Read a book
Check up on your social media
Eat yummy healthy snacks
One of the top road trip ideas include trying out different and tasty foods. Everyone loves food, especially when on a family road trip , right?
On a Road Trip With Teens: Hungry Means Grouchy; Keep Them Fed!
Every mother knows that traveling with a hungry teenager is one of the worst experiences. So when taking a road trip with teens make sure that they are not hungry.
Here are some great snack box road trip ideas you may want to consider for your trip.
Remember that teenagers need real food. Healthy snacks like fruits, snackwiches and cheese are always a winning combination.
Give them some snacks that they will enjoy, like chips and something sweet.
Boiled eggs are still in fashion
When you're travelling, chicken and boiled eggs are always a good snack. Consider chicken nuggets, cucumber slices and boiled eggs.
If you want to, you can ask teens to suggest snack ideas and prepare individual snack boxes.
When on a road trip with teens, give them a treat from time to time by stopping at a convenience store for snacks.
Cold drinks and water are also important to include in your snack box.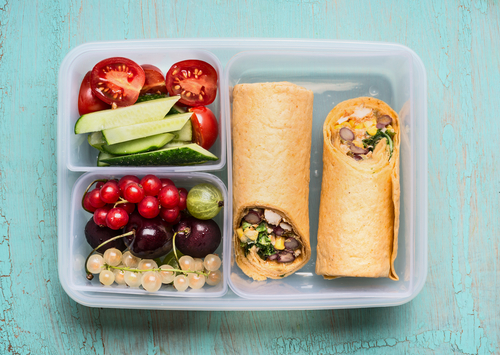 Tips to survive a road trip with teens
Taking a trip with a teenager can be challenging when you get lost or take a wrong turn. Unwanted opinions and rolling eyes whilst on your road trip with teens could cause heated arguments.
It is better to avoid getting lost completely. Google maps is an amazing application that will keep you from getting lost while on a road trip with teens. Most of the time, Google Maps will keep you on the right path. But, don't only rely on Google Maps, use a map, just in case technology fails somewhere.
Plan your route carefully before you leave on your road trip with teens and try to stay on course. You as a family should agree on the amount of time you want to spend driving per day.
After a long day of activities, getting a place to unpack and rest after is important. The right accommodation is important when driving for long hours. To give everyone a good night's rest and privacy, you should try to book comfortable accommodations.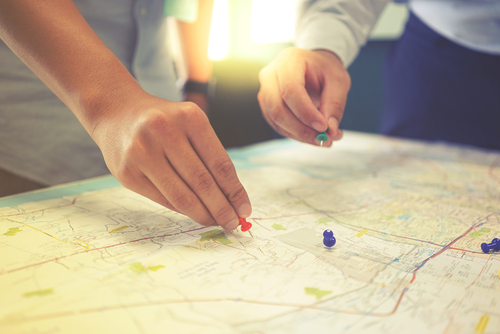 Essentials to pack for a road trip with teens:
Headphones
Mobile devices
External charger
Favourite book
Journal
Playing Cards
Sunglasses
Sunscreen
Hat
Lip balm
Best Road Trip Hacks for Tweens Entertainment
When on a road trip with teens most of your hours per day will be spent in the car. So if you are wondering what to do on a long car ride with teens here are some handy road trip ideas.
The sticky note word game
This is an interesting game that the whole family can play. Stick each of the sticky notes to the inside of your car window after the front-seaters call out random words from road signs. By rearranging them, try creating a cohesive sentence!
Landmarks for entertainment
Set up predetermined landmarks beforehand. Then when someone sees it first they get a reward. This is fun and keeps everyone alert. Need some inspiration? Check out our profile on top places and US landmarks to visit.
Take free souvenirs from places you visit. Tell everyone to take a souvenir that they would remember that specific location by. It would be fun to scrapbook all those memories while everyone tells a story about where every souvenir came from and what memory it evokes.
Get exercise at rest stops by bringing a Frisbee or Baseball on a road trip. If there will be a long drive, take a break, have a roadside picnic and get a little exercise.
Teens today flourish on selfies and posting every exciting thing on social media. Take selfies with them and let them post it online. On a road trip with teens, these are memories they'll cherish for a lifetime and be able to look back on them years later.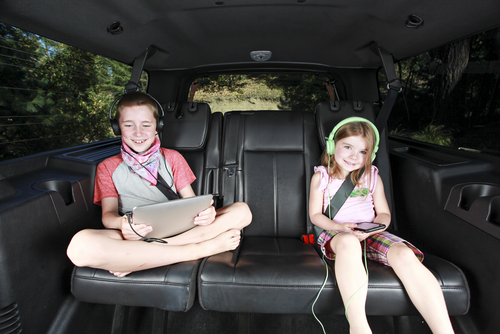 Road Trip With Teens: Important Rule When Your Teen Is A Co-driver
You might be asking: should I let my 18 year old go on a road trip? Or can teenagers go on a road trip? If you are a parent, you may struggle to make the decision whether to allow your child to drive alone, and you will likely accompany them on college road trips.
For your child's safety, rather than letting them travel alone, suggest that you take a road trip with teens. Statistically, young teens aged 16–19 have a higher risk of being involved in motor vehicle accidents than older adults. Teenage drivers have a greater risk of fatal crashes than those over the age of 20.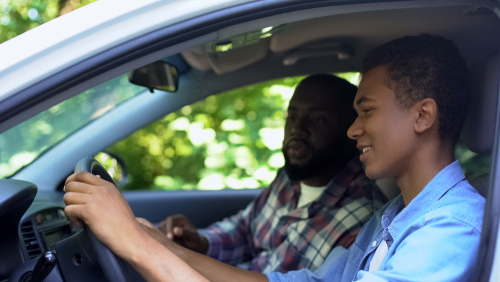 As a loving parent, you'll need to know what to do on a long car ride if your child wants to drive? If you are on a road trip with teens, have them drive the car on quiet roads so the chances of an accident are lower.
Make sure teens don't drive for hours on end, give them regular breaks to refresh their busy brains. Ensure that teens get a good night's sleep before they are allowed the responsibility of driving.
Trust is Important
Renting a car for your road trip with teens will save you on mileage and wear and tear on your own vehicle. As a bonus, you can choose to rent a car that meets your individual needs. Remember, teens cannot drive a rental car if they are not registered as additional drivers.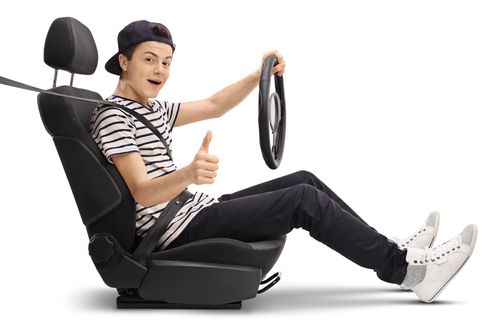 Don't allow your teen drive other teens without adult supervision. A teenager may be old enough to get a driving permit but has no experience handling situations that could cause an accident.
Enjoying your road trip with teens is doable. Keep everyone calm and relaxed, and let them feel included. Despite dealing with teenage moods on occasion, a family experience like this will be remembered.

Be creative and come up with fun things to do on a car trip. The next time teenagers are bored, remember your survival kit for a road trip with teens.