The car rental business has grown into one of the biggest industries over the last few years, and in 2020, the car rental market was worth USD 86 billion. This growing industry provides a valuable service to people who require a short-term and long-term car rental, at affordable rates.
Renting a car for a few months is a feasible option if, for whatever reason, you do not have access to your own transportation. Furthermore, it is also useful for those who do not wish to use public transportation, whether you're in a city on business or simply because you enjoy driving wherever you need to go whenever it suits you. 
The cost of a long-term car rental usually is cheaper calculated on a daily basis, but you may qualify for discounts on your insurance. You can often obtain this service from larger car rental companies. As with most commitments, you must be aware of the rates and terms and conditions.
Car rental companies in the US, give you a solution to your car rental needs. In this article, we will explore the benefits of long-term car rental. We will provide you with information that will make that decision of long-term car rental vs buying your own car a little easier.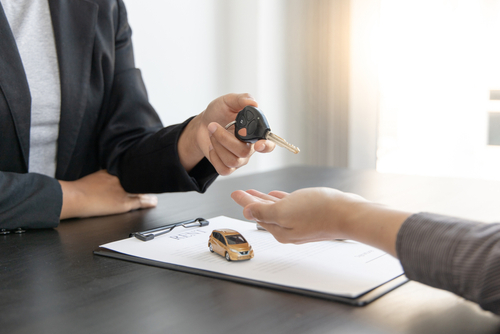 6 Reasons to consider renting rather than buying a car
Long-term car rentals allow you to get the most out of a vehicle while spending the least amount of money. So why not purchase a car instead of renting one? Well, buying a car is influenced by your budget. A long-term car rental can work out cheaper on a monthly basis than buying one and will get you on the road faster than waiting for the financing to be approved. It's an easy way to drive your dream car for less.
Here are 6 incredible benefits of long-term car rental:
Value—When you buy a car, over time the value of the car slowly declines and the resale value of the car will be lower. When you make use of a long-term car rental, this won't be an issue.
Maintenance—You would not be responsible for car maintenance. When renting a car, you are only responsible for the amount of fuel you use and the time the vehicle is being used.
Contract—Many people opt to go for long-term car rentals because of flexible contract terms. As a customer of a long-term car rental company, you will not be tied to a specific contract term.
Depreciation expenses—You don't have to worry about depreciation. If you sign a contract with a long-term car rental company, you are renting the car for a set period. In order to provide long-term car rental services, car rental companies plan for the depreciation of the car.
Variety—All established car rental companies offer their customers a variety of vehicles to choose from. In the event that you need to switch your vehicle for any reason, most long-term car rental contracts allow this.
Service—Honesty, Guidance, and Support are guaranteed when you choose a long-term car rental. When you buy a car, you will be responsible for it. Whereas long-term car rental companies offer assistance and support from the beginning until the end of your contract.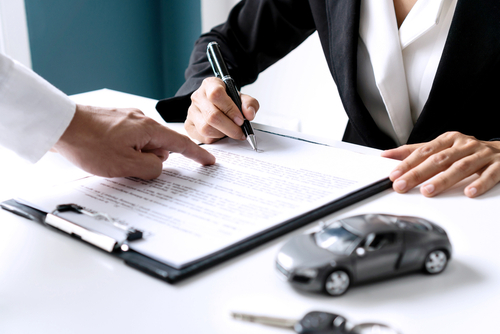 Long-term Car Rental vs. Buying: How does it work?
So you're wondering how long-term car rental works and whether it is worth it? A monthly car rental gives you the option of keeping a car for any period you need, and you can renew the contract according to your needs. So you can rent a car for a month-long road trip, and return it afterward, if you choose not to own a car.
Long-term car rental is similar to short-term rentals, however, you have the option to rent for a longer period. While short term rentals are usually from one day to a month, a long term car rental is defined as those that are longer than a month. Each car rental company has their own definition and scope of service offered on long-term car rentals.
The benefit of renting a car for a longer period is that the company usually offers a decent discount if you rent for a longer period. As a rule, the longer the contracted period, the greater the savings.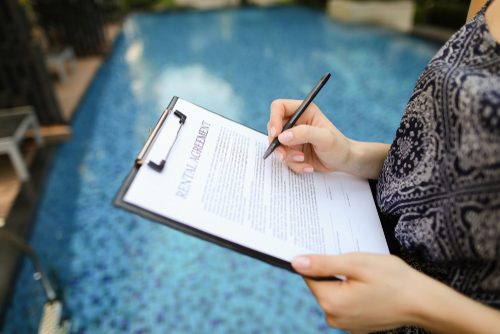 Your discount depends on what car category and mileage limit you choose, and discounts vary between rental companies. Each month, commuters often drive one, two, or three thousand kilometers or even more. There are many long-term car rental options to choose from allowing you to find an offer that meets your needs.
You will still need to have all the necessary documentation and a Credit card to cover your costs. Make sure that your rental company has the necessary insurance in place and that you are covered. Take note of lease terms such as driving across state lines, otherwise, you will be penalized for something you didn't realize was in your contract.
When renting a car long-term, take care of the keys. Remember that replacing a key is expensive and can cost you time. Replacing electronic car keys can take a few days since it is not as simple as going to the hardware store and cutting one.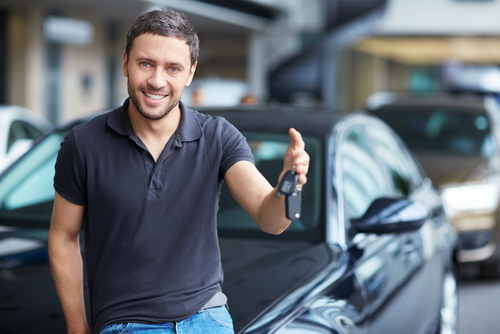 7 Reasons to Consider Month-to-Month Auto Hire
When renting a car for the first time, deciding whether to sign a short-term or long-term car rental agreement may seem overwhelming. Here are some amazing reasons why you may consider making use of a rental car:
Owning your own car may not be an option for you. Especially, when you are one of those people who travel a lot for work purposes or just like to travel, owning your own car could feel like a waste. This makes car rental that much more efficient.
The use of your own car may not be desirable. The reasons for not using your vehicle could range anything from mileage to travel and suitability. You might just need a more suitable vehicle for the tasks you need to perform. For example, a Nissan Micra won't work if you need to transport boxes from one location to another.
You could be traveling with your family. If you've just flown 2000 miles with your family and you guys want to tour the town you're in, renting a car is the solution.
For work or education purposes a rental car will be well worth it.
You might want to drive something more comfortable, or you might just want to show off on a new set of wheels.
When considering a particular vehicle, a test drive is an ideal way to ensure that it meets your needs.
If you are taking a road trip and your cherished fuel guzzler is being given a holiday. Maybe you need a more economical vehicle so you can get more miles for your gas.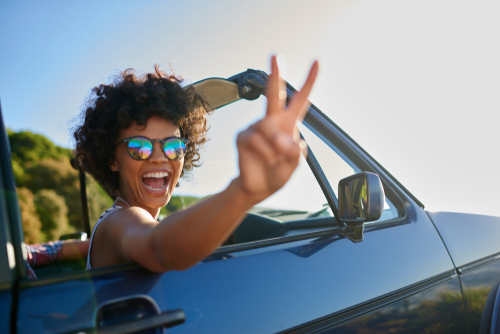 Long-term Car Rentals for Convenient, Comfortable And Stress-free Travels
Whatever your reasons may be for considering a long-term car rental, you can see that there are countless benefits. From being able to choose a rental car of your choice on a budget; to not having to worry about wear and tear on a vehicle.
With all the benefits, a contract, and a solution to fulfill your needs, you will never have to worry or ask if a long-term car rental is worth it.  Safe travels, and remember to wear your seatbelt!