It is projected that the market for car rentals will grow from $58.34 billion in 2020 to $144.21 billion in 2027. The number of American drivers taking road trips increased by 44% last summer, despite the Coronavirus pandemic. Many of these people decided to rent a car for a road trip.
Imagine arriving by plane in Las Vegas before setting off on a glorious road trip to Utah's National Parks. Your trip may involve flying into a destination and then renting a car, or you could just be planning to rent a car for a road trip. Either way, you are in for an adventure.
[Remember to read our guide to getting paid to travel...]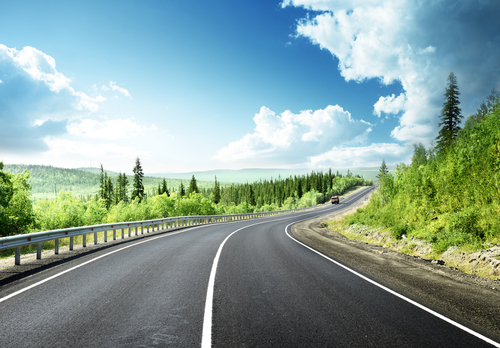 There's nothing like an American cross-country road trip but putting extra miles on your car is likely to put you off, especially if you have an older vehicle. Additionally, when you rent a car for a road trip it may be cheaper than even flying to your destination.
If this is the first time that you will rent a car for a road trip you may be asking questions like how far can you drive a rental car? Some US rental car companies offer unlimited mileage rentals. This means that there is no limit to how far you can travel, which is great for a cross-country road trip.
Rent a Car For a Road Trip: 7 Money-Saving Tips
Have you ever considered that perhaps renting a car for a road trip can save you money? Even if you don't realize it right away, a long road trip can be costly. To save money, it is always a wise idea to plan.
To begin with, to rent a car for a road trip is a smart choice, especially when you take into account things like depreciation. A road trip can cause costly damage to your vehicle. Every mile added to your car results in wear and tear to the engine, tires, and other moving parts; and can affect your vehicle's resale value.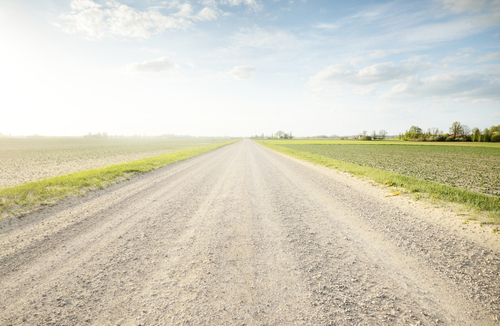 Besides the depreciation costs there are other reasons why it may be smarter for you to rent a car for a road trip instead of driving your vehicle and they include:
The big I – Insurance: Depending on what type of coverage you buy, rental car insurance may cost you up to $30 per day. By purchasing Rental Car Damage Protector, you receive primary collision loss/damage insurance coverage up to $75,000 you can save money. You'll also get 24-hour roadside assistance.
Rental Car Damage Protector can save you a lot of money because there is no deductible if you are covered by the policy. However, if you use your insurance coverage, you will have to pay the deductible, which could be as high as $500 or $1,000. Moreover, you may see a rise in your insurance rates after filing a claim.
Gas – Your vehicle may be a bit of a fuel guzzler. You could rent a car for a more economical road trip and save yourself money on gas. Meaning you could go further for less. Another way to save money when you rent a car for a road trip is to not prepay for gas. It could save you money to locate a gas station close to the car rental company, instead of prepaying for a full tank of gas.
Leased vehicles – If you drive a leased car you may want to be careful about taking a long road trip with the car. Your contract usually has a limit to the mileage that you may put on the car; when you exceed this mileage, you will be penalized.
Round Trip – When you rent a car for a road trip you may want to consider returning the car to the same location where you collected it from. But if you're not planning on driving cross-country and all the way back, you might want to consider one-way car rentals are convenient and in some cases, cheaper.
Bigger is not always better – The larger the rental car is that you select, the more you are likely to have to pay. If the road you intend to travel allows, it may be a cheaper option to select an economy car for your road trip.
Cities – When you rent a car for a road trip you may want to consider looking for a car rental company in the suburbs. Due to supply and demand in the city prices at some car rental companies may be higher than in the suburbs. Oftentimes by traveling a few miles out of the city and renting at a car rental company outside the city you may save money.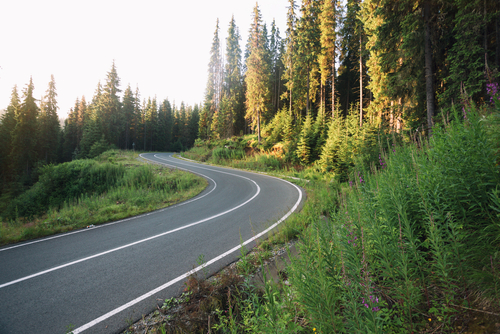 5 Surprising Reasons Why It's a Good Idea to Use a Rental on Your Next American Road Trip
Does having a fun road trip comfortably with less stress sound appealing to you? If so here are 5 surprising reasons why to rent a car for a road trip.
Opportunity knocks – When you choose to rent a car for a road trip you get to test out a vehicle that you otherwise wouldn't be able to. If you are thinking about buying a new car, SUV or truck this is an ideal opportunity to see how that particular vehicle performs on the road.
Less stress – As long as you return the car rental in the same condition as it was when you received it, you don't have much to worry about. No concerns of additional mileage put on your car, repair costs and wear and tear or any other nasty surprises. In the unlikely event of a breakdown, car rental companies do offer roadside assistance.
A car's size matters – Not all road trips are not created equal, and neither are rental cars. If you are traveling with your entire family you will want to make sure that there is enough space for everyone and their luggage. If it is just you and a passenger a smaller vehicle could do the trick. This guide covers how to decide on which car to choose for a crowd.
Rivers deep and mountains high – If you are planning on encountering some mountainous terrains you may want to consider a suitable rental vehicle, such as a Jeep for instance. Rent a car for a road trip that is suitable for the route you intend to take.
Weather – When you rent a car for a road trip don't forget to factor in weather conditions that you may encounter. If you anticipate driving in cold, icy, and dangerous weather it would be wise to rent a car or a road trip that is suitable to drive dangerous weather conditions.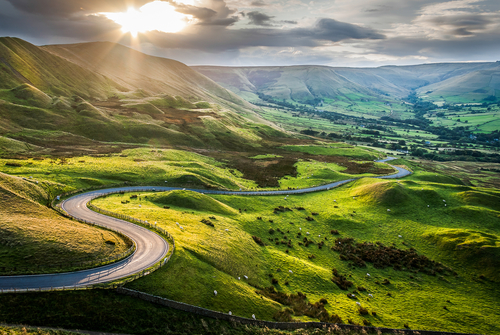 12 Roadside Essentials for Any Long-Distance Travels
Your road trip is almost planned to the tee. Next, other than packing yourself there are some roadside essentials to pack when you rent a car for a road trip. Consider adding these road trip essentials:
Hand sanitizer
Toilet paper or paper towels
Driver's license and passport
Roadside emergency kit
First Aid Kit
Road maps
Food and Beverages
Money
Entertainment for the kids
Sunscreen and a hat
Comfy clothes, warm clothing, and shoes
A blanket
After you have made your bookings, organized the family, and gathered roadside essentials it is time to collect your car rental. From here onwards you can enjoy and make the most of your well-planned journey.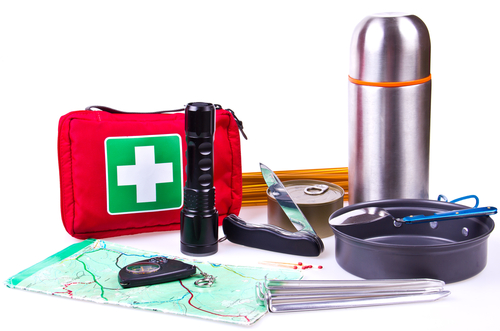 Rent a car for a road trip and you could save yourself money which you could use on others things while you travel. Taking a road trip should be a fun and memorable experience. Travel safe and don't forget to return your car rental clean.