Being able to travel the world without worrying about money is a common dream, but is it really possible? This guide will give you options on how to travel free in 2021.
What's stopping you from traveling the world? A trip is the perfect escape when you're in need of a new challenge. Perhaps you want to experience the world as you fly from one place to another, stopping over in places that you've always dreamed of visiting. Traveling the world does not have to remain a dream, All you need to do is take the first step and start planning.
Those who dream big tend to reach for new challenges. Planning to travel the world is not only a big goal but it is an achievable one. The dream of traveling and achieving that goal will give you a sense of accomplishment. There will be no greater feeling than knowing you achieved what you set out to do; see the world.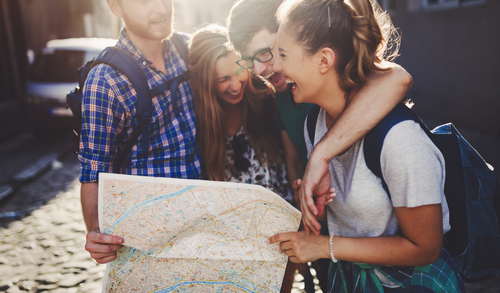 The psychological benefits of travel
There has been considerable research on the benefits of travel with some psychologists believing that going on vacation can help improve mental health. Studies have indicated that travel helps enhance attention, empathy, energy, and focus. Research also suggests that adapting to foreign cultures may also boost creativity.
In one study it was found that traveling abroad enhanced our ability to direct our attention and energy, making it easier for us to display proper emotions verbally and non-verbally. Experiencing more countries or becoming immersed in the local culture influenced the study subjects even after coming home. In unfamiliar places, you learn to deal with discomfort and are better equipped to handle difficult situations.
Another study conducted before and after travel found that traveling to more countries increased the tolerance and trust of strangers, affecting how others were perceived. As a result, travelers were generally more appreciative of people with new ideas, and skills.
We start to dream of, if not plan, our spring and summer getaways as soon as the winter holidays are over. It's easy to choose the same vacation spot year after year. Maybe the family cabin, the same beach town, your favorite city, or a resort? There are benefits to spending money on comfort, predictability, and relaxation, and we often do that.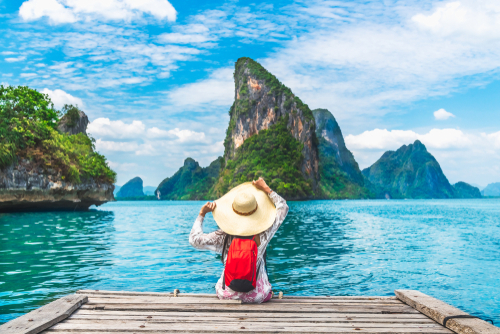 So you may be asking what are the benefits of traveling and a change of scenery? The benefits include:
Enhanced ability to embrace life with a renewed vigor.
Restorative to the mind, body, and soul
Educational
Boosts creativity
Energizes the mind
Increases happiness levels
Boosts self-esteem
Traveling the world offers many benefits including:
It broadens your horizons and gives perspective
Enhance empathy
Helps you learn new languages which is beneficial to the brain
Enhanced emotional intelligence
Helps to develop skills you never knew you had
Traveling the world provides an education that can't be obtained in a schooling environment. A travel experience provides you with hands-on experience in many subjects, such as economy, politics, history, geography, and sociology.
There are also cultural benefits of travel. Travel is not all about adventures, relaxation, and sceneries; a large part of traveling is learning about cultures. Learning about different cultures is enriching for the mind and soul. Experiencing other cultures enhances your life experience and opens you up to a whole new world of possibilities.
By seeing the world for yourself, you will develop a more realistic perception of reality. People from different cultures and countries do things differently. Many of their beliefs and the way everyday things are done can be different. From the way food is prepared, to how and what they eat. Very often experiencing a different culture makes us appreciate life so much more.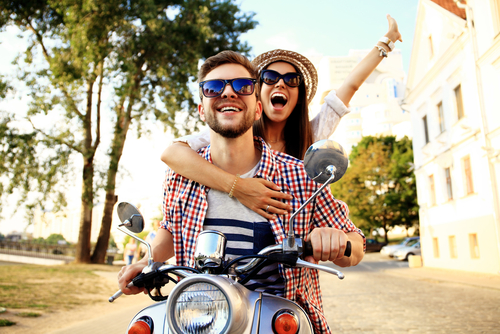 How much does it cost to travel the world?
How much it will cost you to travel the world will largely depend on your choices. You will need to make many decisions when planning your trip. Some of these choices can save you money or can cost you money.
You will need to decide where you will be traveling to and how long you intend on spending at each location? Will you be staying a week, a month, or a few days? You need to consider if you will be spending money on going on adventures like scuba diving, museum tours, and things like that? Another important thing to consider is what kind of accommodation do you prefer? Also, what will you be eating and drinking? All of these factors will affect the cost of your trip.
Travelers have reported that it costs them anything between $20000 and $30000 per year to travel. Which isn't that much when you consider how much it costs to live in one location every month. Over the past few years, backpackers have reported spending between $6000 – $10000 traveling the globe and broadening their horizons.
A comfortable round the world trip is estimated to cost around $20 000. This means that the average round the world trip will cost a person around $1666 per month. The average budget traveler will spend $50 a day on the road, plus additional funds for flights and vaccinations. The figures themselves explain why so many people travel rather than staying at home since it is cheaper.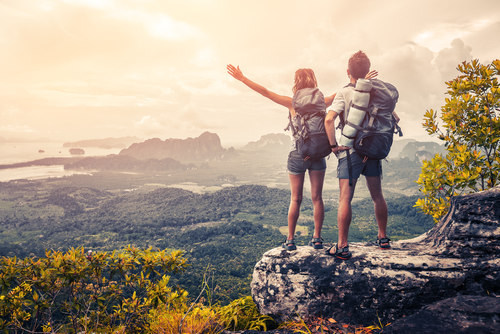 The cheapest way to travel
The old saying, 'travel is cheaper than staying at home', as unbelievable as it may sound, is true. Whenever possible, travelers want to minimize travel expenses so that they enjoy maximum mileage out of their hard-earned dollars.
As crazy as it may sound, there are many ways to travel the world for free or cheaply, and many people have done so over the years. If you are smart you can travel the world for free or very cheaply. With proper planning and research, you will find that you can travel the world.
Where there is a will, there is a way but it may not be easy. If it was easy everyone would be traveling the world. If you do your research and know these tips or are prepared to work or exchange time for free travel, it can be done.
Some companies offer free or extremely cheap travel opportunities. Although your travel experience may not be completely free, some parts of it may be. You may be able to do a great deal of your world travel for free, or extremely cheaply, if you use methods such as CouchSurfing, volunteering, crewing, and hosting.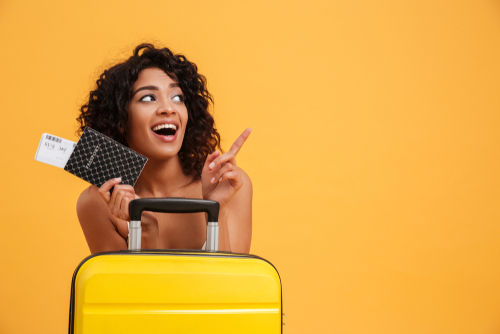 When we say free, in this context, free means cash-free. In exchange for free travel, you'll likely have to exchange time, expertise, or work. No matter what method you use to travel the world it is important to have travel insurance.
Work For Your Bed and Board, Maybe Even Get Paid. Work Your Way Around the World
Yes, there are ways that you can travel the world without having to pay for bed and board. You could become a housesitter, you could couchsurf, teach English abroad, house swap, you could go WWOOFing or work abroad. There are also options to do volunteer work abroad and travel for free as a student.
Option #1: Become a House Sitter and Have a Home for Free
If free accommodation is one of your top travel priorities you may want to consider housesitting? Usually, when homeowners go away, they will have someone move into their home whilst they are away. This person will look after their property, pets and hopefully keep thieves away.
The housesitting market is highly competitive. Professional house sitters normally have references and get the first option on available house sitting jobs. Don't let this discourage you, try creating a video introducing yourself to homeowners and upload it to legitimate house-sitting websites to increase your chances of finding gigs.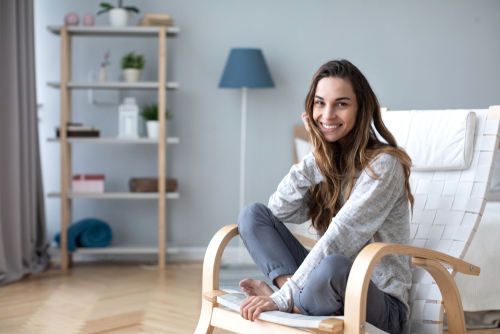 Here are 5 legitimate house sitting websites where you can register to become a house sitter:
Option #2: Travel the World For Free With Couchsurfing
CouchSurfing is a completely safe and legal global hospitality exchange service. Joining Couchsurfer communities gives you access to people, who are happy to open their homes to you for a night or two. To say 'thank you CouchSurfers often help around the house and garden or even cook meals for their hosts. Hosts often are eager to communicate with their guests.
Attentive Couchsurfing sites include: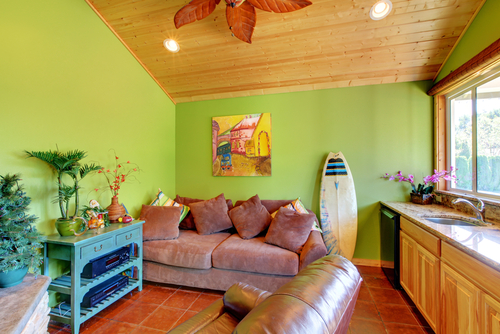 Option #3: Teach English Abroad
This is another amazing option that allows you to travel for free and get paid. Despite what you may have heard, you do not need a TEFL qualification to teach English abroad. In some cases, you can apply to be a live-in conversational language improver. TEFL certified employees, however, may receive a salary proportionate to the cost of living in the country in which you are placed.
The Middle East and the Far East pay well, and employers often provide free housing. A period of conversational volunteering can also provide free accommodation and meals to fluent English speakers. Diverbo is a legitimate company that offered volunteer positions to English-speaking volunteers at their German and Spanish sites and provided some volunteers with room, board, and transportation.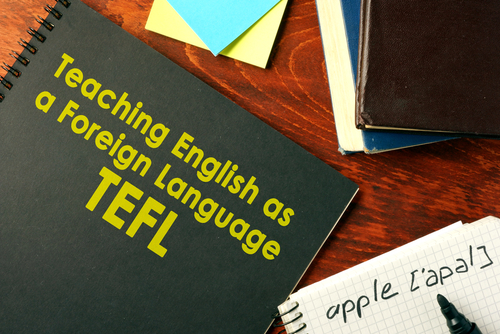 Here are a few legitimate TEFL sites for you to have a look at:
Option #4: If You Have a Home, House Swap.
In house swapping or home exchange, two parties agree to share a homestay for a fixed time. Barter, collaboration, and sharing are all characteristics of this form of sharing. House swapping agencies connect homeowners for mutual benefit. A house swapping site does charge a membership fee, but subsequent stays are free.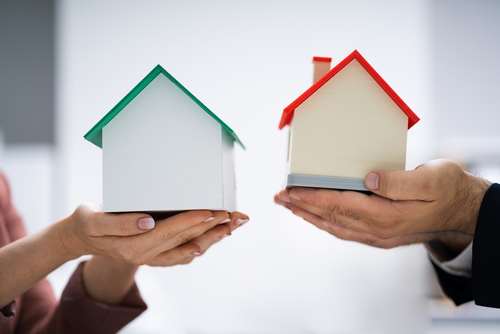 If you are interested in doing a house swap, be sure to make arrangements well in advance because it is not common to find opportunities at the last minute. This is especially true if your house is located in a city or popular vacation area.
Some legitimate home swap sites:
Option #5: WWOOFing
This is a unique experience, especially if you are willing to get a little out of your comfort zone. World Wide Opportunities on Organic Farms, more commonly known as Willing Workers on Organic Farms, is a network of farms that facilitate house stays. For those who enjoy working outside, this could be the perfect option. People can work at WWOOFing sites in exchange for accommodation and food.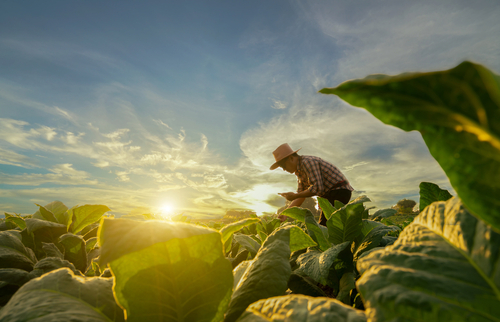 You can visit wwoof.org for more information. Registration and payment are required to access the database of member farms.
Option #6: Work Abroad
Switzerland, New Zealand, China, Hong Kong, and Ecuador are said to be amongst the best places to work abroad. If you love the ocean and want to see the world for free there are options to work aboard yachts and cruise ships. Despite needing hard work, there are jobs available for chefs, entertainers, cleaners, and more.
You could even apply for volunteer work abroad with free travel and accommodation. There are a variety of amazing volunteer work opportunities which include opportunities to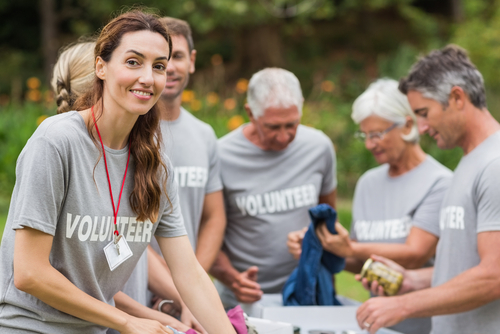 Volunteer abroad in Peru, Portugal, Romania, South Africa, and even Zanzibar. Alternatively, you could join one of the many cruise ship opportunities.
Where to look for overseas volunteering opportunities:
Visit carnival.com or royalcaribbean.com for cruise ship opportunities.
To find crew posts on yachts, try Crewseekers International or crewseekers.net. Find a Crew is another site to try.
Adventure Work and NZSki.com advertise seasonal jobs in ski resorts.
You can explore and apply for a variety of volunteer work opportunities at International Volunteer HQ.
Travel Budgeting: How much does it cost to travel the world?
As with living at home, you need money to survive while you travel. But with a bit of creative travel budgeting, you can save money on travel expenses.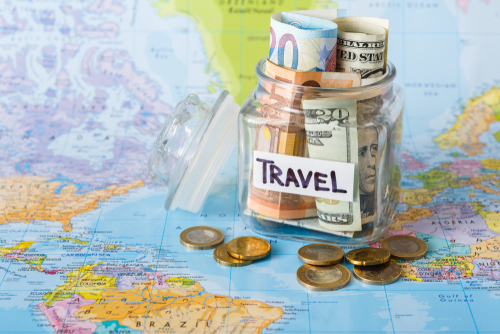 What influences the cost of travel:
When do you choose to travel?
Seasonality – An around-the-world trip's cost is influenced by the timing. Depending on the time of year you are visiting a given place, prices can vary wildly.
Where do you choose to travel to?
Some places are more expensive than others. Europe, the United States, Australia, Europe, Japan, and the USA will cost more. Central America, India, and Southeast Asia are not as costly.
Booking your flights a few months in advance may save you money. An AirTreks ticket, including all taxes, usually runs between $2500 – $3500 per person. It is possible to estimate the cost of your airfare with our TripPlanner. For your budget, use $3300. A lower trip cost is a bonus! As you might expect, business class will run a little extra.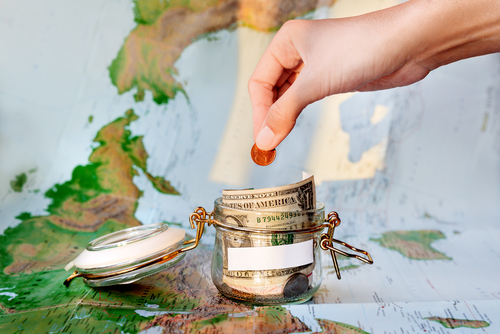 Where and what are you going to eat? Will you be buying from street vendors, supermarkets, or restaurants? There will be a difference in price between meals. In inexpensive regions, you can budget on spending about $1-5 per meal per person. And in more expensive areas, plan on spending $5-20 per meal per person.
Everyday entertainment and adventures will add to the cost of your trip. Things like tours and museum visits all cost money. If you are adventurous and fancy the idea of snorkeling, skydives, elephant riding, and other activities you put some money aside for those things. Activities like these can cost you anything from $5 to $200 per activity.
Second, to plane tickets, your accommodation will be an expensive part of your trip. You can drastically lower or increase your travel cost based on the level of luxury you select. You will most likely have a selection between guest houses, hostels, hotels, and long-term rentals. You could also choose to upscale or downscale during the duration of your trip. One can safely budget on spending $20-40 per night in inexpensive regions and $90-150 in the more expensive ones. If you decide to stay in hostels every night, your accommodation will cost much less. The cheapest dormitories cost under $5, and even in more expensive areas, you won't find ones over $25.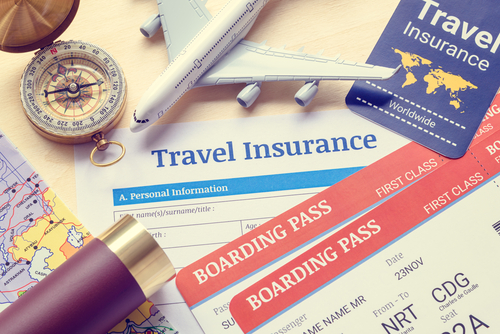 Once you have reached your travel destination how are you going to get from point A to point B? Will you be using car rentals, motorcycle rentals? Buses, ferries, speedboats, or taxis? Perhaps barges, rickshaws, or tuk-tuks?
This cost will all vary depending on where you are, how far you plan on going, and how fast you intend on getting to your destination?
In Africa, a motorcycle ride costs less than a dollar. The cost of renting a Mercedes in Dubai might be $500 a day. The expense of ground transportation is typically small, while renting a car gives you more freedom. Having a rental car will allow you the freedom to explore the world at your own pace.
If you are looking for cheap car hire companies you can read our post on how to get the best deals on car rentals. (car hire near me). Affordable international car rentals are offered by the following companies:
You will want to make sure that you get the very very best deals on car rentals and there are legitimate companies that will go out of their way to ensure that you are a satisfied customer.
Don't forget to make sure that you purchase car rental insurance. One never knows when an incident can occur.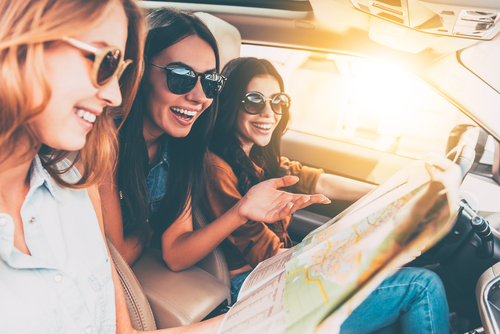 So you can put down those best travel guides now. The next and most important thing to do so that you have peace of mind is to make sure that all your documents are ready before the time. You don't want to stress yourself out at the last minute sorting out the necessary documentation that you need to travel. You have heaps of information on how to travel the world for free, now you need to get your passport in order.
Make sure that all your travel documents are in order and up to date. Depending on which country you choose to visit, you may need a visa. Countries like Oman offer an Oman E-Visa, so it can all be done online before you go. Canada is also offering a form of electronic visa through a Canada eTA. Make sure that you have researched and are familiar with the country that you are visiting customs and traditions.
In conclusion of our guide to free travel opportunities 2021 you have received valuable tips on how to travel the world at a fraction of the typical travel budget. Now it is time for you to make your dream a reality.
It is important to remember that if you fail to plan, you plan to fail. Whether you intend on traveling on a budget or work while you travel, your dream can become a reality. Are you ready to travel the world?
Get a free quote on renting a car so that you can fully enjoy the places that you are traveling to. You don't want to struggle with transportation issues in a foreign country.