"Road trippin' with my two favorite allies – fully loaded we got snacks and supplies. It's time to leave this town it's time to steal away. Let's go get lost anywhere in the U.S.A." – Red Hot Chilli Peppers, Road Trippin—I'm sure they have an epic road trip playlist…
There are few things that scream, 'made in America', as loudly as a road trip, and there is nothing that makes the miles flash by faster and in a blur of friendship, family, fun and adventure, than a perfectly crafted road trip playlist. This post turns the volume up on how to make a road trip playlist that everyone will love, and the best way to listen to it.
Before we hit the road – our post Romantic Road Trip Planner: Your Ultimate Guide to the Perfect Couple's Retreat is a great read when planning a romantic road trip – but I guess Rihanna was not in a loving mood when she said 'Shut up and Drive!'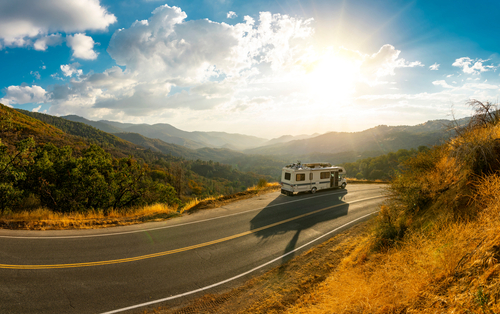 ---
"Interested in making your next journey more eco-friendly? Learn about the best sustainable travel options and how to choose the right eco-friendly car rental for your needs by reading our comprehensive guide on Eco-Friendly Trips."
---
How to Make the Best Road Trip Playlist
If you are "Born to be Wild" and want to be "On the Road again" in your "Little Red Corvette", "Don't Stop Believing" because soon you could be "Truckin" "Where the Streets Have no Name" but "Who'se gonna Drive you Home" in your "Fast Car"?
It is the Month of Love: Don't waste another second of 2022 – give your business that push start it needs in the beginning of the year.
A good car, gas, food and the open road is all you need for an epic road trip adventure through this amazing country of ours right? Not quite. It's no secret that long drives can have strange effects on the brain, and those effects are only amplified when you're crammed into close quarters with a lot of other people. There's nothing like listening to a great road trip playlist with awesome music to get rid of the road jitters and boredom. Let's listen to what the 'rules' are to creating the best playlist for a road trip.
The Driver is the DJ – or are They?
Being put in the driver's seat is defined by the dictionary as being put 'in control of a situation', and when you are on a road trip, the person driving is literally in control of his/her, and their passengers' lives… no pressure. Therefore, it is best for the driver to listen to music that keeps them focused, alert, and happy. There are, however, some precautions to be noted.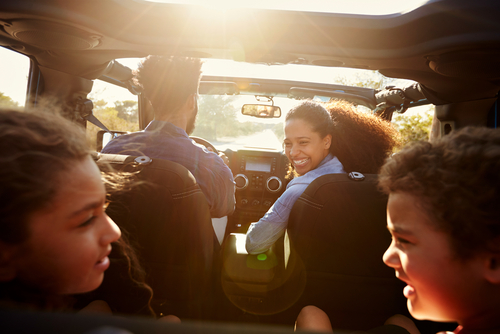 When you are at the wheel it is a good idea not to play music that will annoy everyone else in the car. While they may enjoy 15-minute guitar solos, if it makes everyone else want to Vincent their ears off, then forgoing the road trip rock will ensure peace within the car.
There must be magnanimity on the part of the driver and the passengers must be brought into the road trip playlist fold… BUT when Celine shrills about driving all night, 'next' will most certainly be pushed. I asked a friend who loves road tripping with the kids and wife how he approaches their motoring music, "I usually split the decision fairly equally among us," he told me. "Most of the time, we can come to an agreement that is acceptable to all but when "Baby Shark" plays for the 3rd time, I usually press the skip button."
Healthy Road Trip Meals and Snacks: What Are Your Choices?
Mix it up Before you hit the Road
Making your own road trip playlist is the best way to ensure you have the perfect soundtrack for your drive—especially if you're driving. It's not a good idea to add or move songs while you're driving, as that would put everyone's safety at risk. You can create playlists and save them to your account on almost every streaming music service. Now, how do you choose what to put in your queue? Find out in the following paragraphs.
Know What Your Prisoners/Passengers Like
What makes a good road trip playlist? Making the perfect road trip playlist is kind of easy when you are driving alone, although we can be full of nonsense at times and can't even please ourselves. However, if you know who will be with you in your car, you can start planning around them. Make sure the songs you choose are ones that you love as well as those your family and friends will enjoy. Keep their tastes in mind as you choose the songs.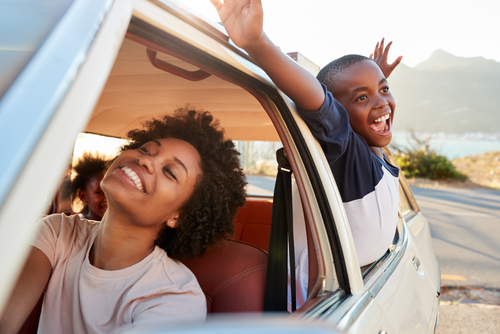 The reverse is also true. If you know that one of your friends doesn't like metal, maybe save "Highway to Hell" for your shower tonight. It's all about compromise. You may turn your friend into a scarecrow if you blare Blake Shelton all the way through Arizona and he does not like country music.
Match the Countryside to the Music
There are certain songs and artists that you immediately associate with a certain state or town right. But if you think a little harder there are so many musical associations to make that lends to a really fun road trip playlist.
Chances are that others will have the same associations with a musician and a place that you do:
13 Beaches – Lana Del Rey.
Country Roads – John Denver
Route 66 – Depeche Mode
Highway Graffitti – Ed Sheeran
Californication – Red Hot Chili Peppers
The amount of fun you and your passengers can have with this, is only limited to your imagination. Road Trip With Teens: What to Do on a Long Car Ride? Will be of help if you are road tripping with teens.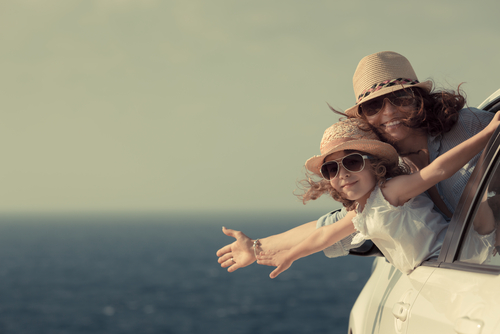 The same can be done with genres and terrain types. I may crave some melodic motion classical music while driving through mountain passes while the open stretches of road in Nevada calls for some edgy rock and roll and when I drop into So Cal… there's nothing but good old Snoop.
Match The Mood With The Music
What type of playlist should i make for a road trip? Think about the reason for your road trip. Are you going to a wedding, a conference or just visiting? Make it light! Think of fun, happy songs – songs that will have you dancing, laughing, and celebrating.
It's easy to plan a high school reunion road trip. Take a moment and recall the songs you danced to at your prom, or those cheesy songs you sang in the shower when you thought nobody could hear you. What about the big game? Then pick something that will rev up your whole car and make you want to cheer on your favorite team.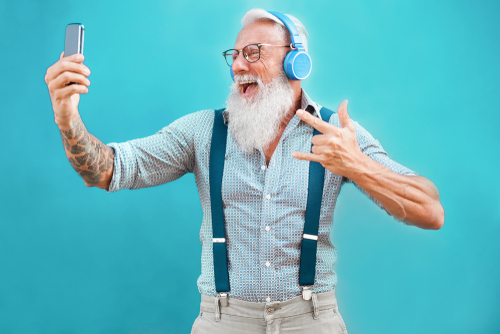 In Trusting Robots
It's time to leave and life has happened, which means you forgot to make a road trip playlist! Lucky for you their are a million streaming services that curates a perfect playlist according to your likes and dislikes, and when that song you really dislikes starts to play, press skip and carry on.
Remember that playlist quality varies from service to service, so you may find yourself doing an Alice in Wonderland and when that happens simply give it a new starting point. By using these auto playlists, I discovered many new bands that I really like. When you hear a song you like, listen to more of the same, it may just make you smile a bit when you break on through to the other side (thanks Mr Morrison).
What are our top 5 streaming services for a road trip play list?
Spotify
Tidal
Google Play Music
Deezer
Soundcloud
Make it Up on the Fly
What makes for a good road trip playlist? You never know what's going to happen when you're traveling on a road trip. Experience emotions, situations, and interactions you wouldn't have expected. You have to take things as they come and thanks to your passengers, you can keep your hands on the wheel while they help.
Several playlists have been created on the fly by choosing a starting song and watching how it provokes suggestions from others in the car. When your passengers pick another song, then another, and another, what started out as a fun, upbeat Tay Tay song may turn into something way different. There's a magical beauty in finding the right song for the right moment, even if you can't save it as you go.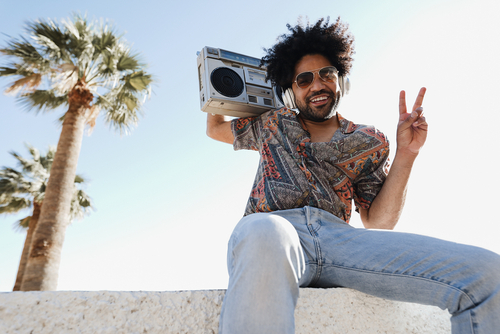 Rent the Right Car for Your Road Trip Playlist
How to make a good road trip playlist? You may not be able to keep everyone in your car bobbing their heads with you on the road, but hopefully these tips will help. Car Rental Reviews will match you with the right rental partner, and the perfect sound system for your road trip playlist.