Winter is here and with it comes all the joys of snow, sleet, layers and layers of clothing and being stuck indoors for many hours – like lockdown, just colder.
On the plus side, you are not a tree, and the situation allowing, you can 'leaf' anytime you want. In this post we look at a few winter vacation ideas, some may sound a touch different, and some completely weird, so read on to add an extra destination or two onto your winter holiday itinerary
No Car? No problem – Car Rental Reviews can partner you with the perfect rental company, and set of wheels, for a wonderful, warm winter holiday trip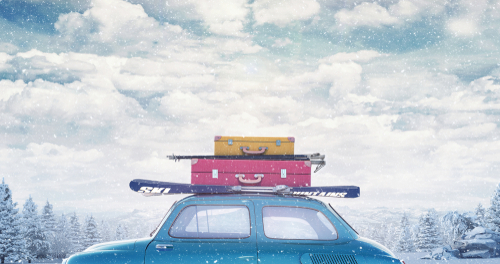 Winter Vacations Ideas to Warm Your Soul
* Please adhere to all Covid protocols and be aware of any restrictions at the destinations of your choice
Holiday travel has rebounded to close to 'normal' levels as more people are vaccinated and travel restrictions are eased, allowing us to start looking for the perfect winter vacation ideas. We live in a smorgasbord society with so many differences, that we are embracing our dissimilarity, and using it to look for the perfect place to spend some quality winter vacation time.
For some people there is nothing better than sipping warm gluhwein somewhere in the snowy mountains in front of a crackling fireplace, while for others, nothing but a hot beach, bikinis and bucketloads of sunshine will warm their soul. With so many diverse needs, we can be super thankful that we live in a country that is laid out on 3.8 million square miles of completely varied landscape and climate – where any traveler will find a happy place.
If you were thinking of a road trip with your retired parents as a winter vacation idea, our post Road Trip with Elderly: Tips for the Ultimate Family Road Trip, will get you set.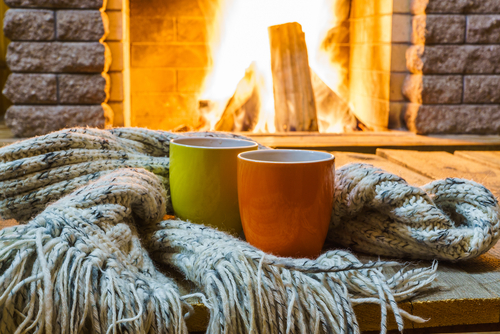 While Florida and Arizona are still the two top destinations for winter travels, there are a number of 'new' contenders. These include:
Las Vegas, Nevada – known as "the city that never sleeps," Vegas is gaining popularity with Americans as Boomers begin to retire. With unprecedented entertainment options, a variety of dining choices, and one of the country's driest climates, this is one of the country's top cities. The mild winter weather in Vegas makes it a popular destination for snowbirds. This post will teach you more about Snowbird Car Shipping, and why many people choose to follow the sun in winter.
There are more than 400 active mature communities in Florida, making it the retirement capital of the nation. Florida has world-renowned beaches, and its coastal climate is wonderful year-round. Despite its popularity, Florida offers travelers a range of home options that are within most budgets.
Arizona and Texas – The Lone Star state is gaining popularity in the U.S. A wide variety of winter activities and moderate weather contribute to the popularity of the state. The mild weather and stunning scenery across the Grand Canyon State attract visitors almost as much as its many top golf courses and resorts.
Cold winters are not pleasant for migratory adults; the cold, snow, sleet, and wind make them miserable. They desire more moderate climates, and that is why both North and South Carolina , Nevada, California and other southwestern states are becoming popular with winter holiday makers.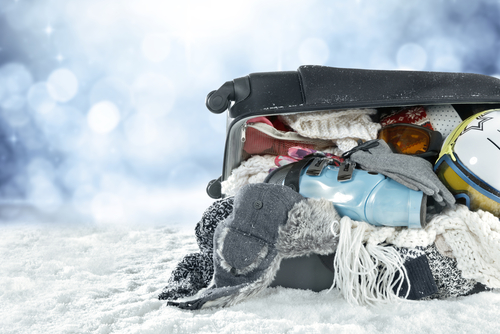 Some Winter Vacation Ideas That is a Little off the Beaten Track
So,where are the best places to spend winter? It is up to you to decide where to spend the winter months, and many lesser-known temperate states have a few pleasant surprises to offer. Offering many, and even more in some cases, of what vacationers are looking for in the traditionally popular states. Lazy beaches, powdery snow, fun attractions and so much to do. The affordability and variety of cultures and activities should be enough to encourage you to take another look.
Snowbirds and ski bunnies alike, read on for some ideas to cure your winter wanderlust. We start off by looking at some specific places that made it onto our list of best winter vacation destinations, just cause they are so wintery and wonderful. After that we can explore a few of the lesser known winter vacation places around our beautiful country, and remember for your safety, as well as others, do not drink and drive this festive season. If you have a DUI and you are looking at getting a rental car for the holidays, our post on DUI and Car Rental, is meant just for you.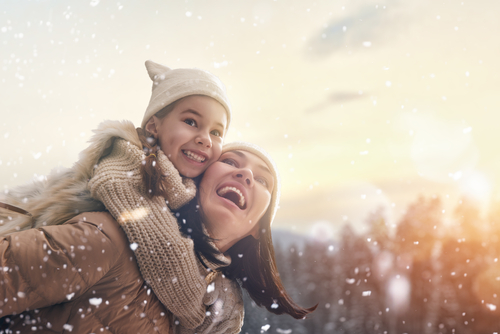 It is a good idea to use the CDC COVID Data Tracker before visiting any new areas. Our first stop is certainly not new, so let's head to The Berkshires.
The Berkshires
If someone asks me, "What is special about The Berkshires?" I would probably answer with a question of my own, "What is not special about this area?" A world of contrasts awaits you in the Berkshires. The pastoral scenery and sophisticated pastimes combine to form a harmony of rural, yet sophisticated, bliss.
With the variety of outdoor recreation options, the area offers high adventure, while its rich history complements its modern day enlightenment.
The Berkshires are situated in the rolling hills between two of the best cities in America – New York and Boston, where you will enjoy the tranquil countryside while also experiencing a wealth of culture and art. Winter here is all about … yip, you guessed it, snow and not of the John variety:
Snowboarding, Skiing, Ice Skating, Sledding, Cross-Country Skiing, Snowshoeing and Horseback Riding
Stunning lodgings, fine restaurants, excellent shopping and a never-ending calendar of events make for a great stay here.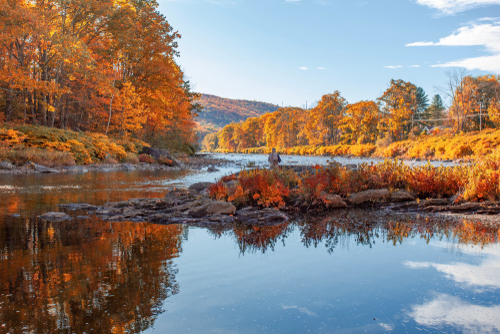 North Conway, New Hampshire
The birthplace of skiing is sometimes mistakenly believed to be in the West, but in truth, it's in North Conway. During a visit to this historic New Hampshire town, visitors will have the opportunity to visit ten different ski resorts and cross-country centers that offer all kinds of trails, and if you're not in the mood to ski or cross-country? View pastel-painted Victorian homes before you go shopping along Main Street or ride the Conway Scenic Railroad… but don't forget a sleigh ride, it is the jolly season after all.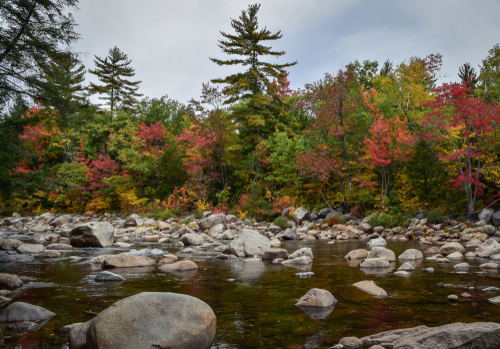 Camden, Maine
Often overlooked as just a summer destination, Camden is one of the most charming towns in Maine. Water reflects the winter sun, creating an enchanting scene, in which you stroll around the harbor (dress warm), or amble in Camden Hills State Park, before a quick ski on the only East Coast slope with amazing views of the ocean.
There are hundreds, if not thousands, of wonderful winter venues and destinations scattered around America, and hopefully the few we mentioned above, will warm your interest in finding new, cosy and exciting winter vacation ideas. Below we will look at some of the states that get overlooked during winter, and show you why you should go there.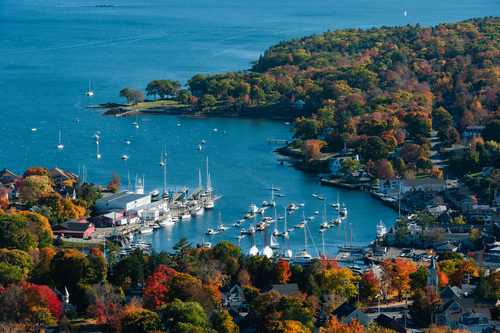 North Carolina as a Winter Vacation Idea
While North Carolina may seem a bit off the beaten path, if you shift your focus slightly, you begin to see the appeal. Stunning scenery complements world-class golf courses while North Carolina's eccentric historical and cultural events add to the overall experience. The best part: it's all extremely affordable.
Shorts and t-shirts don't really work in North Carolina during the winter as the winds are gusty and temperatures along the coast average in the low 50s, but luckily snow is rare. Warm weather starts early on the Outer Banks, which is why many snowbirds choose to spend their winters there.
Visitors can catch some of the best views in the world from North Carolina's Outer Banks, which are made up of a string of barrier islands and historical communities like Kitty Hawk, Hatteras and Rodanthe conjure romantic memories of a bygone era. Since winter is the off-season here, beachfront property is cheaper than down south.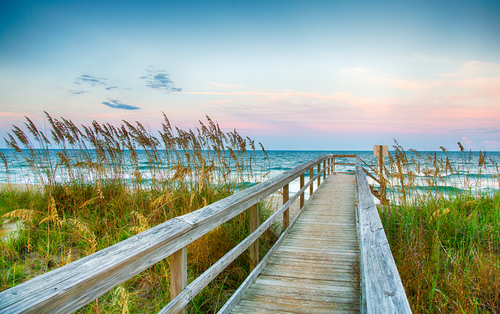 Georgia
This is an amazing place that has loads of activities that can keep you busy for hours, or you can just lay back and do absolutely nothing. Winter visitors enjoy the mild Georgia climate and the southern charm, but also for its affordability, history, and variety of indoor and outdoor activities.
You can't go wrong with a drive along the coast and Jekyll Island is just about an hour and a half away from Savannah.
With its Spanish moss and beaches, it's a cyclist's delight, a golfer's dream, and an equestrian's paradise….but there is still nothing better than taking a stroll, or simply relaxing with the Southern scenery as your backdrop. For seasonal tourists, renting a cottage or home should be easy, and there are several hotels, as well as campgrounds that can accommodate RVs and campers.
Like Jekyll Island, St. Simons Island belongs to Georgia's Golden Isles, and is a favorite year-round destination for tourists. What's cool is that there is road access to both islands. The historical town of Savannah is another fascinating destination, where many winter visitors stay due to its culture and history, and when we leave here we have a six hour drive to our next stop.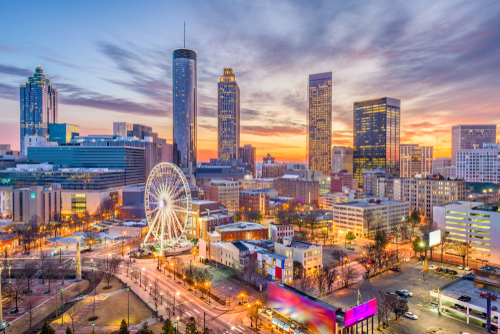 Alabama
Even though Alabama is not as well known or famous as its neighbor, Florida, it is attracting an increasing number of winter visitors. Winters on the Gulf Coast are balmy and the beaches are pristine, extending for miles along the shore. This, combined with southern hospitality and charm, golfing and affordable living, explains why it has become one of the best places to spend winter for seasonal travelers…not to mention the world class fishing on offer.
In 2020, Alabama was one of the most affordable snowbird destinations, with Orange Beach, Gulf Shores, and Mobile being the most popular in part due to their affordability. Surrounded by some small and quaint towns, Mobile hosts the oldest structured Mardi Gras in the country and has a major seaport, as well as being a city renowned for the arts and architecture.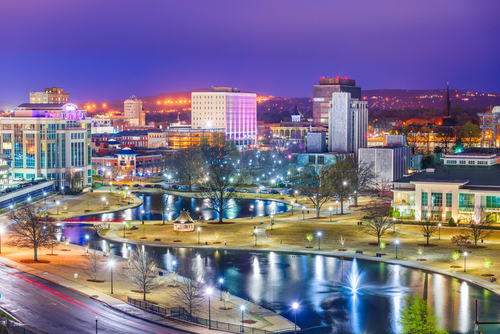 Time to Winter in Utah
Did you know that St. George has over 300 sunny days on average each year? Sunseekers look for these kinds of facts in a winter destination. St. George is a resort city in the southwest corner of the state, which is not only closer to Las Vegas than ski resorts to the north, but also shares the same climate as the gambling capital. The winter temperatures hover between 50 and 60 degrees F and there is little rain or snowfall.
St.George is a gateway to world-famous wilderness areas of the state with opportunities for biking, hiking, golfing, and climbing. Despite being a large town with many shopping experiences and cultural attractions, its picturesque setting still lends it a feel of a small town.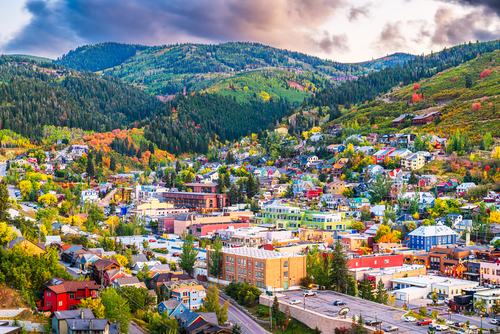 Louisiana
Louisiana has a subtropical climate, which makes summers humid and hot and there is great news for vacationers on a budget – the winters here are really mild.
Louisiana is synonymous with Cajun culture, food, and entertainment and who can forget the history, culture, art, and nature associated with Mardi Gras, and French Creole music? Lafayette, a college town in the south, offers a variety of dining, nightlife, and shopping options.
Stunning scenic roads lead to charming small towns like Abbeville or New Iberia, where you can take many historic and architectural photos – but what it really means is Instagood selfies for days!
The city of Lake Charles also offers many fun experiences, such as visiting the casino, city parks, the symphony, and sporting events (if Covid permits). The bayous offer visitors the chance to enjoy the natural beauty, the wildlife and the landscapes while fishing, touring or just taking in the breathtaking scenery.
As diverse as the people are, the driving trails you can follow with your car are endless. Even sausage enthusiasts can explore world famous Boudin on a Sausage drive. Tree-huggers can explore the beautiful Oak Tree trail. The area has great options for anyone looking to spend winter along the Gulf of Mexico.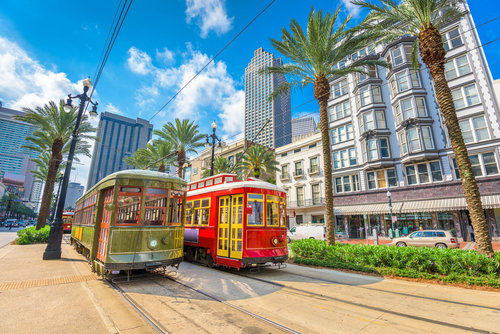 Mississippi
The state of Mississippi makes a good winter home base if you want to stay for a while. The warm winters, idyllic beaches and plenty of sun in this piece of heaven near the Gulf of Mexico is as attractive as the people who live there. When you venture north to experience the south's famous culture and history, you will experience much of the renowned southern hospitality and charm.
Mississippi, like Alabama, has abundant beaches, warm winters, and vibrant waterfront communities that attract tourists. Did you know that the area attracts holiday makers due to its more than 12 casinos, along with their shops, restaurants, entertainment, and spas.
Biloxi not only has the largest concentration of casinos in the state, but it also hosts a variety of leisure and entertainment activities such as live events and fishing charters, while water parks and other exciting activities are available in Gulfport for the young at heart. Museums, nature areas, historical sites, and the ocean line the 62 miles of shoreline.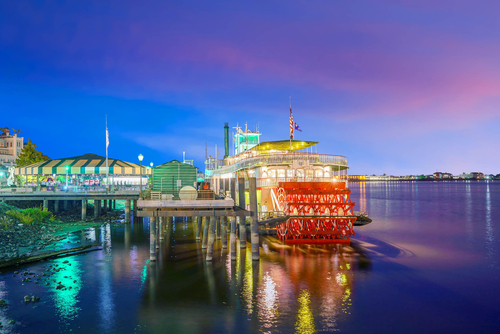 New Mexico
New Mexico is known for the Rio Grande and is considered one of the most scenic states in the country while the mild climate and warm sun attracts a growing number of winter visitors. In addition to panoramic views of canyons, butes, and gorges, tourists can expect to step back in time as they explore the deep Native American history and the Spanish heritage of the state.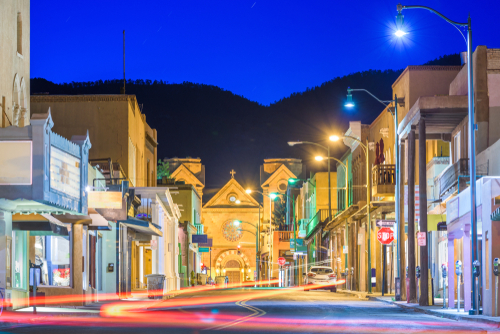 South Carolina in the Winter
Season visitors find the Palmetto State's southern hospitality, comfortable temperatures, great golfing, and recreational activities a perfect fit for their winter residence or holiday destination and every winter, they flock to the coastal towns in search of the sun, sea and beaches that lure them away from northern homes. While you are there, remember that you can go to the famous Myrtle Beach that is close by, as well as Charleston, Hilton Head, and Pawneys Islands.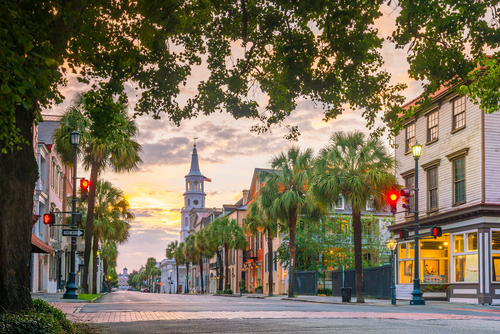 Wrapping up on Winter Vacation Ideas
We hope that all of the above winter vacation ideas have inspired you to look at some new and different options and destinations for your next holiday. Did you know that by using Car Rental Reviews, you will be able to see all the vehicles available for hire from each company? The pandemic has made everyone aware of crowds and social distancing – So why not rent a car and visit these 'just on the side of the beaten path' options that offer wonderful winter vacation fun… but with less people!