Budget-Friendly RV Vacations are easier than you think. Discover how to save on fuel, find cheap RV parks, and plan your trip with cost-effective strategies.
Ah, the open road—there's nothing like packing up an RV and hitting the asphalt for an adventure. The idea of RV travel has increasingly captured our collective imagination, and why not? It offers the freedom to explore hidden gems, the luxury of bringing your "home" wherever you go, and the charm of unplanned, serendipitous travel. However, for all its dreaminess, RV travel can get pricey. That's where we come in. In this article, we'll break down how you can achieve your RV dreams on a budget.
---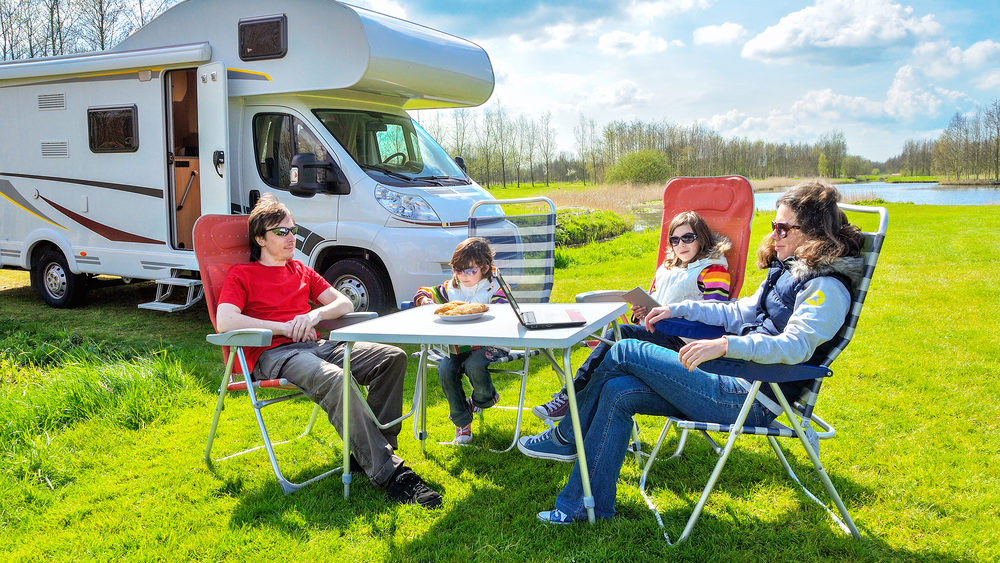 Discover the must-have gadgets and gear for your campervan escapade with our Essential Campervan Accessories for a Hassle-Free Journey guide. Don't just travel—traverse in comfort and style!
---
Why Budget Matters | The Economics of RV Travel
Let's face it, the allure of RV travel is undeniable. The freedom of the open road, the luxury of bringing your own space along with you—it's the epitome of travel freedom. But let's pump the brakes for a moment and talk dollars and cents. When planning your dream RV vacation, the economics are a factor you can't ignore.
---
Potential Expenses of RV Travel
Here's a rundown of some expenses you might incur on your RV adventure:
RV Rental or Purchase: This is likely the biggest chunk of your budget. Whether you're renting or investing in your own RV, this cost can range from hundreds to thousands of dollars.
Fuel: RVs aren't known for their fuel efficiency. With gas prices as they are, this expense can take a hefty toll on your budget.
Campground Fees: From luxury RV resorts to basic campgrounds, you've got options, but they all come at a price.
Maintenance and Repairs: Even if you're renting, a flat tire or engine trouble can quickly escalate costs.
Food and Supplies: Whether you're dining out or cooking in your RV, you'll need to eat. Plus, don't forget other essentials like toiletries and first-aid supplies.
Activities and Attractions: You're traveling to see new places and try new things, right? Entrance fees, tickets, and other local attractions will also eat into your budget.
---
Planning an RV road trip but not sure where to start? Dive into our comprehensive RV Road Trip Itineraries for inspiration and practical guidance. From scenic coastal drives to breathtaking mountain routes, our curated itineraries cover the most spectacular destinations. Get tips on must-see stops, travel durations, and the best times to visit, all tailored to enhance your RV adventure. Start crafting your perfect journey today!
---
Looking for the best deals on car rentals this holiday season? Check out our latest article, 'Your Guide to Holiday Season Car Rentals: Best Deals and Options', for expert tips and insights on finding the most cost-effective and convenient options for your Christmas travel.
---
Why Budgeting is Crucial
We all love spontaneous adventures, but a well-thought-out budget is your ticket to a stress-free RV vacation. Without one, it's easy to overspend and potentially end up in debt.
Budgeting allows you to prioritize your spending, find areas where you can save, and even help you choose the most cost-effective destinations and campgrounds. In short, it's the roadmap to truly budget-friendly RV vacations.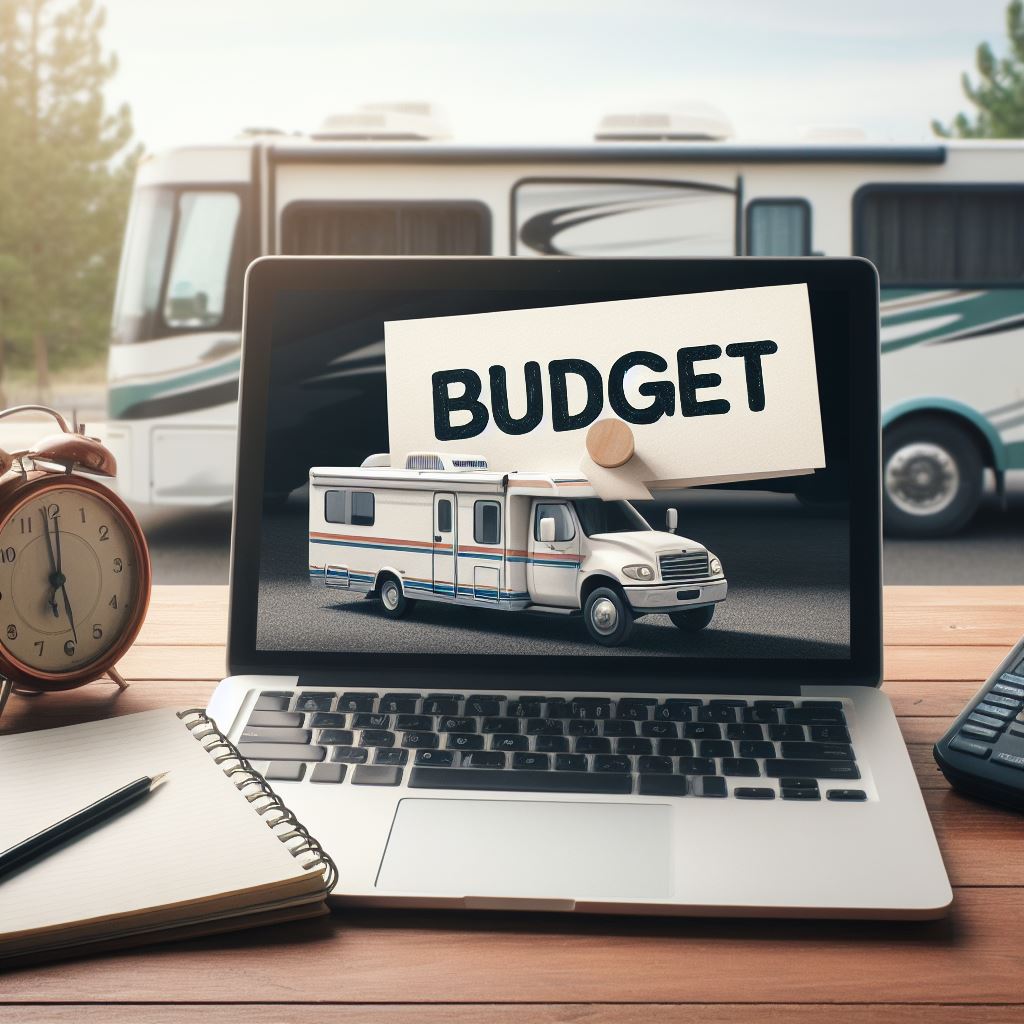 ---
Thinking about going for an RV rental? Head over to get some great holiday tips to keep you smiling!
---
If you have a complaint about your travel experience, whether it's by air, land, or sea, you can submit your concerns here to seek a resolution.
---
By understanding the economics of RV travel, you're not limiting your fun; you're extending it. A well-planned budget means more freedom to enjoy your trip without the constant stress of financial woes. So go ahead, crunch those numbers and hit the road!
---
Top Budget-Friendly Destinations for RV Vacations
Alright, adventurers, grab your road maps and travel mugs! We're diving into the ultimate list of places you can visit without emptying your piggy bank. When it comes to budget-friendly RV vacations, these destinations are the real deal. And trust me, they're not just affordable; they're jaw-droppingly beautiful to boot!
---
Smoky Mountains, Tennessee: A Nature Lover's Paradise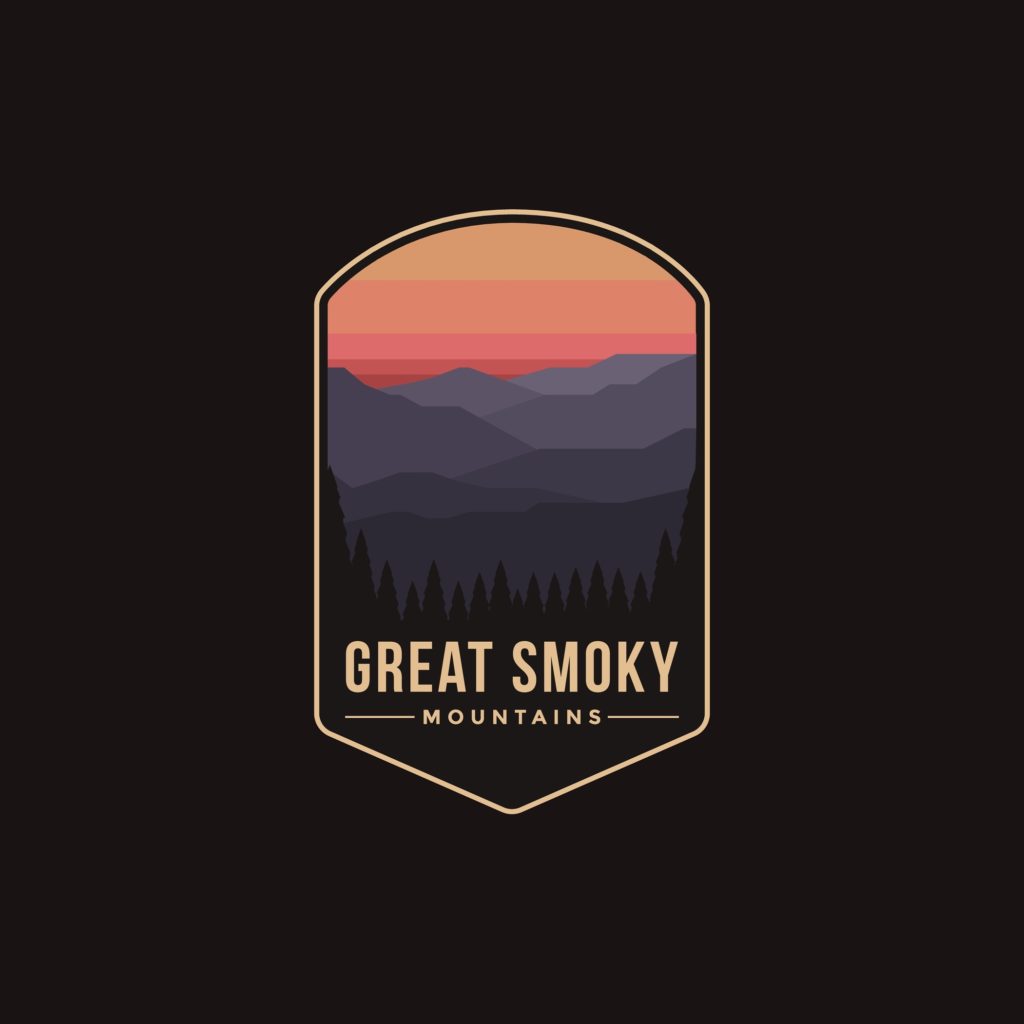 First stop, the Great Smoky Mountains in Tennessee. This national park is a haven for nature enthusiasts and best of all, there's no entry fee!
You can hike, bike, and camp to your heart's content. Cheap RV parks are also available nearby, making this a stellar option for your budget-friendly RV adventure.
---
Quartzsite, Arizona: Boondocking Bliss
Next, let's head to the desert! Quartzsite, Arizona is the boondocking capital of the U.S., meaning free camping for you! With a stunning desert landscape as your backdrop, you'll be living the RV dream without spending a dime on accommodations.
---
Padre Island National Seashore, Texas: Beaches on a Budget
Who says you can't enjoy a beach vacation on a budget? Padre Island National Seashore in Texas offers some of the most affordable camping options right on the ocean.
Spend your days beachcombing, fishing, or simply soaking up the sun, all without busting your budget.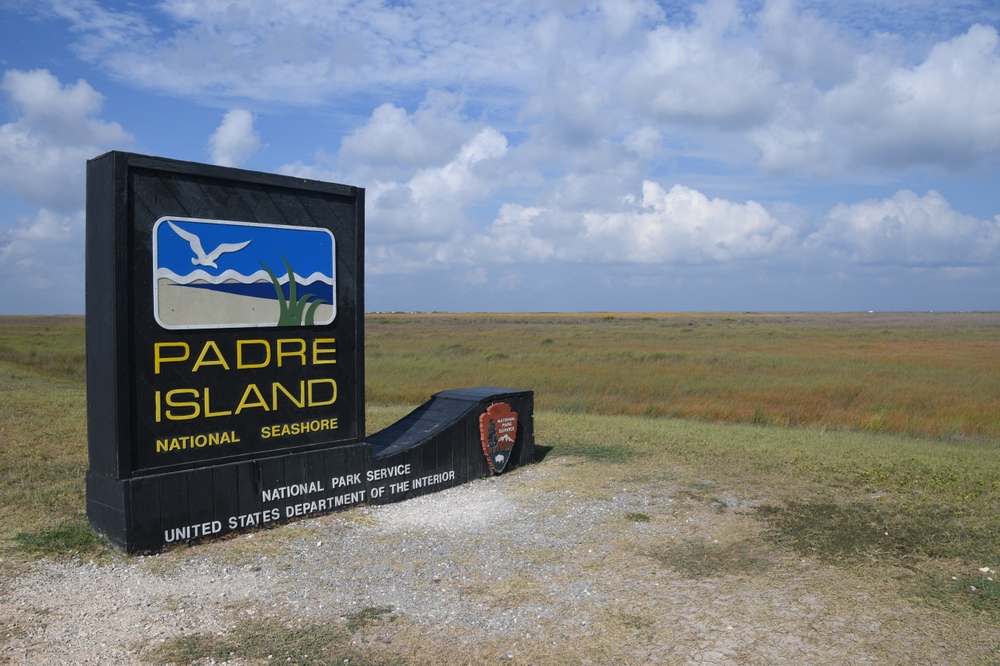 ---
Lake Michigan's Eastern Shore: A Freshwater Retreat
Freshwater fans, this one's for you! The eastern shore of Lake Michigan offers not only spectacular sunset views but also some surprisingly affordable RV parks. You can swim, fish, or paddle without spending a fortune.
---
Ocala National Forest, Florida: Warm Weather and Watersports
Last but not least, if you're looking to escape the cold, Ocala National Forest in Florida is your spot. With mild winters and a multitude of natural springs for kayaking and snorkeling, this destination offers a great bang for your buck.
---
Why These Destinations Make the Cut
So why did these specific spots make our list of top budget-friendly RV vacations? It's simple. They offer the perfect blend of affordability and beauty. From free camping options to cheap RV parks, and from stunning natural landscapes to enjoyable activities that don't require a platinum credit card, these destinations have it all.
Feeling the itch to hit the road? Check out our guide on how to choose the [best RV rental for your budget-friendly adventure](insert internal link here).
For further information on camping and national park fees, you might want to visit the National Park Service website.
---
Cheapest Places to Winter in an RV | Snowbird Destinations on a Shoestring
When the first snowflake falls, some of us start dreaming of endless summers and warmer climates. If that sounds like you, then you'll love this list of the cheapest places to winter in an RV. These spots offer the ideal escape from the chilly winds without costing you a small fortune.
Take a little detour here to find out more about Snowbird Car Shipping.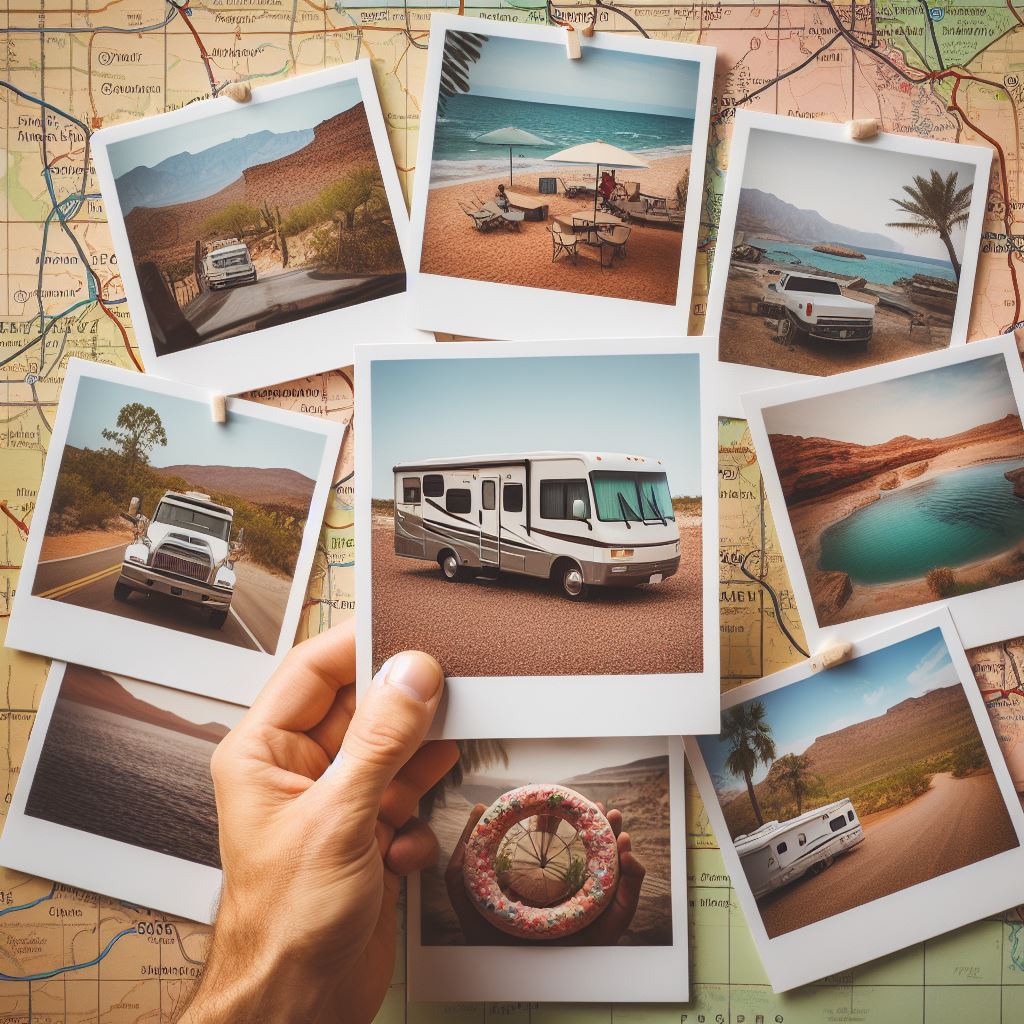 ---
Quartzsite, Arizona: The Snowbird Capital
We already mentioned Quartzsite for boondocking, but it's worth repeating for snowbirds too. Not only do you get to enjoy the beautiful desert scenery, but the cost of living is also significantly low here. Plus, the community vibe among fellow RVers makes this destination a winter favorite.
---
South Padre Island, Texas: A Coastal Winter Haven
Warm Gulf Stream currents mean pleasant winter temperatures at South Padre Island. While some beachfront spots can be pricey, there are plenty of budget-friendly RV parks a little further inland.
---
Okeechobee, Florida: Sunshine on a Budget
Think Florida is too expensive? Think again! Okeechobee offers a range of affordable RV parks, and you're still within a reasonable distance of Florida's famous beaches.
---
Slab City, California: Off-The-Grid Living
Slab City is an unconventional choice, but it's a free place to park your RV for the winter. Known as "The Last Free Place in America," it's an off-the-grid community that offers a truly unique winter experience.
---
For more detailed information on ideal snowbird destinations, don't miss our comprehensive guide on the best Snowbird destinations.
---
Fuel Efficiency | Tips for Maximizing Your RV's Miles per Gallon
---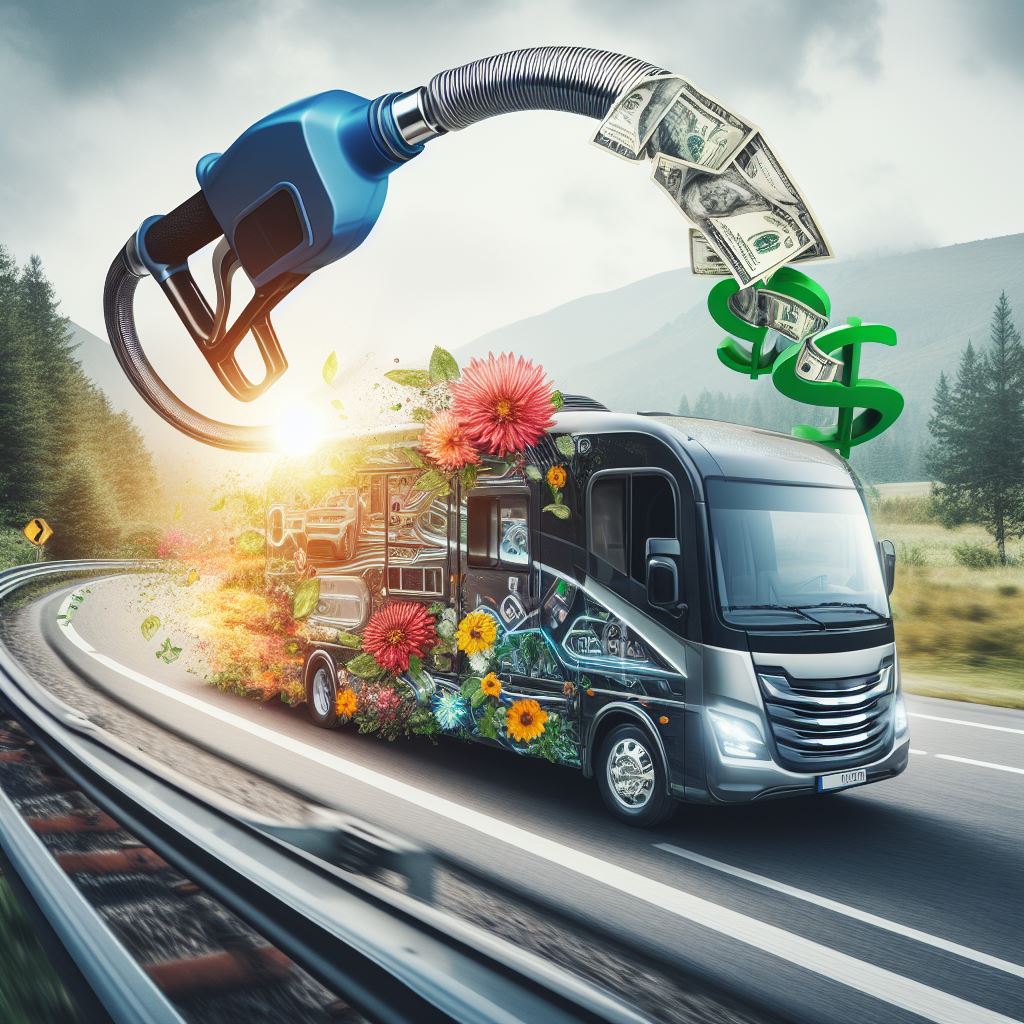 So you've picked your budget-friendly RV destination, found some cheap RV parks, and you're ready to roll. But let's not forget about fuel—the silent budget-breaker. Maximizing your miles per gallon (MPG) can be a game-changer in your budget-friendly RV vacations.
Here's how to keep those costs down:
Drive at Optimal Speeds
Contrary to popular belief, flooring it on the open road isn't the way to go if you want to save on fuel.
Optimal Speed: For most RVs, the fuel-efficient speed is around 55-60 mph.
Avoid Rapid Acceleration: Smooth, gradual acceleration is key.
---
For more expert tips on RV fuel efficiency, visit the U.S. Department of Energy's guide on how to save fuel.
---
Regular Maintenance Checks
A well-maintained RV is a fuel-efficient RV. Regularly check the following:
Tire Pressure: Under-inflated tires can reduce fuel efficiency by up to 3%.
Engine Tuning: An out-of-tune engine can reduce fuel efficiency by 4-40%, depending on the issue.
---
Choose the Right Fuel
Not all fuel types are created equal. Diesel tends to offer better fuel efficiency over gasoline. Plus, many modern diesel engines are designed with eco-friendliness in mind.
How Driving Habits Affect Fuel Efficiency
| Driving Habit | Potential Fuel Efficiency Loss |
| --- | --- |
| Speeding (70 mph) | 10-15% |
| Rapid Acceleration | 5-10% |
| Idling | 0.1 gallon/hr |
For more tips on fuel efficiency, check out the U.S. Department of Energy's guide on how to save fuel.
---
Renting vs. Owning an RV: What's the Most Cost-Effective Option?
When it comes to budget-friendly RV vacations, one question looms large: Is it more cost-effective to rent or own?
Both options have their pros and cons, so let's break it down.
---
"The Federal Trade Commission offers information that can help in deciding between renting and owning an RV."
---
Costs of Owning an RV
Upfront Purchase: This can range from $10,000 for a used model to over $300,000 for a new, luxurious RV.
Maintenance and Repairs: Expect to spend around $1,000 to $2,000 per year.
Storage Fees: Unless you have ample space at home, you'll need to pay for storage.
---
Costs of Renting an RV
Rental Fees: Depending on the type and season, this can range from $50 to $300 per day.
Insurance: Some companies include this in the rental fee; others don't.
Benefits of Each Option
Renting: Great for occasional travelers, low commitment, and the chance to try different types of RVs.
Owning: Ideal for frequent travelers, customizable, and feels like a second home.
---
Comparing Rental Companies for the Best Deal
Before making your choice, it's crucial to compare rental companies for the best rates and services. At Car Rental Reviews, you can easily compare different RV rental companies, ensuring you get the best value for your money.
---
Whether you decide to rent or buy, the key to budget-friendly RV vacations lies in knowing where to save and how to spend wisely. From maximizing your RV's fuel efficiency to choosing between renting and owning, these choices will significantly impact your budget. Choose wisely, and hit the open road with peace of mind!
---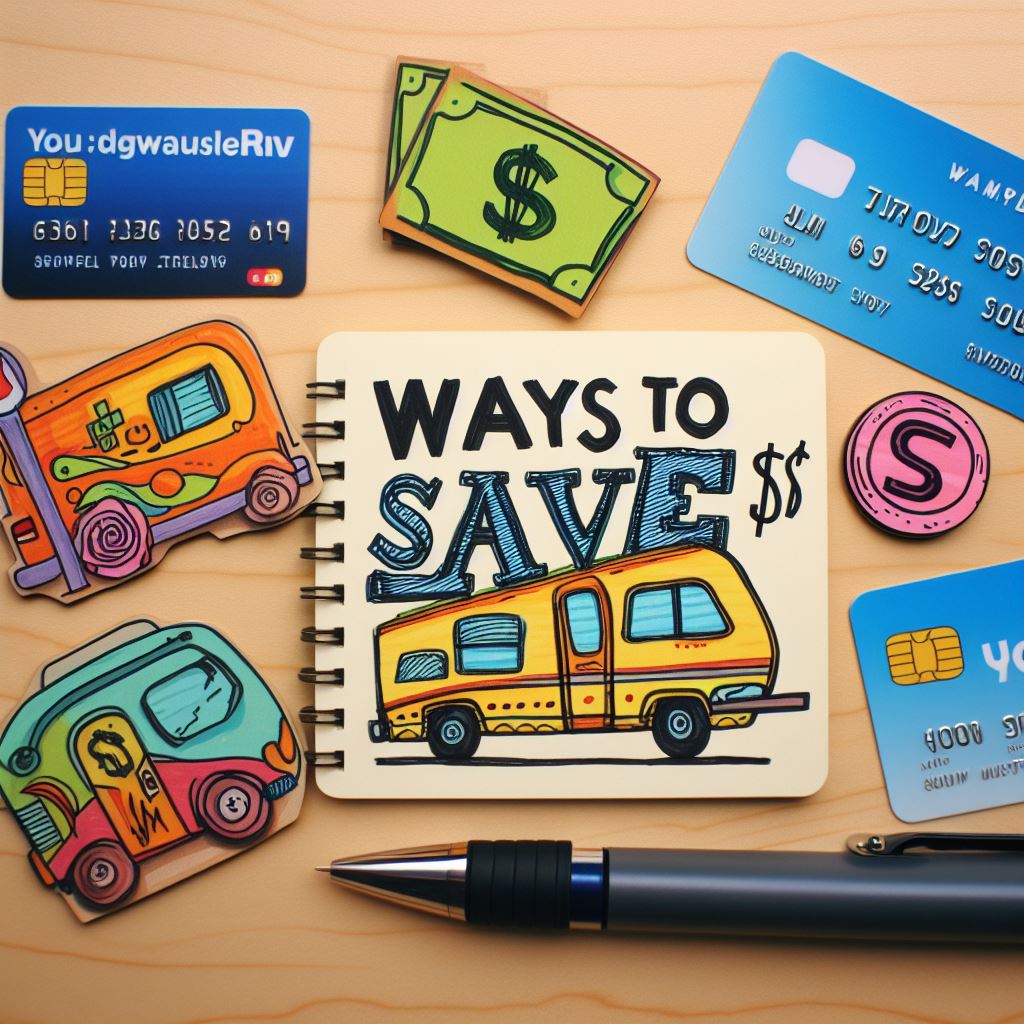 Additional Ways to Save on RV Travel:
Unlocking Memberships and Discounts
Saving on fuel and choosing between renting and owning are great steps, but there's more you can do for a budget-friendly RV vacation. Let's talk about RV memberships, passes, and discounts that can save you a pretty penny.
---
RV Memberships: The Key to Exclusive Discounts
If you're an RV traveler, then memberships like Good Sam Club, Passport America, and Harvest Hosts should be on your radar. These memberships often come with perks such as:
Discounted campground fees
Savings on fuel at partnered gas stations
Retail and dining discounts
For example, Good Sam Club members often enjoy up to 10% off at over 2,400 campgrounds. "RV memberships are a game-changer for anyone serious about full-time RVing," says Julie Bennett, a well-known RV lifestyle blogger. "They offer not just cost savings, but also a sense of community among RVers."
---
The National Park Service offers an Annual Park Pass that can be a great way to save if you're visiting multiple parks
---
My Own Savings Story
Last summer, I took my family on an RV trip across the Southwest. I signed up for a Good Sam membership and, believe it or not, saved over $150 just on campground fees and fuel. And that's not even counting the retail and dining discounts we utilized. This is why these memberships are an essential part of any budget-friendly RV vacations.
---
Essential Budgeting Tools and Apps for Smart RV Travelers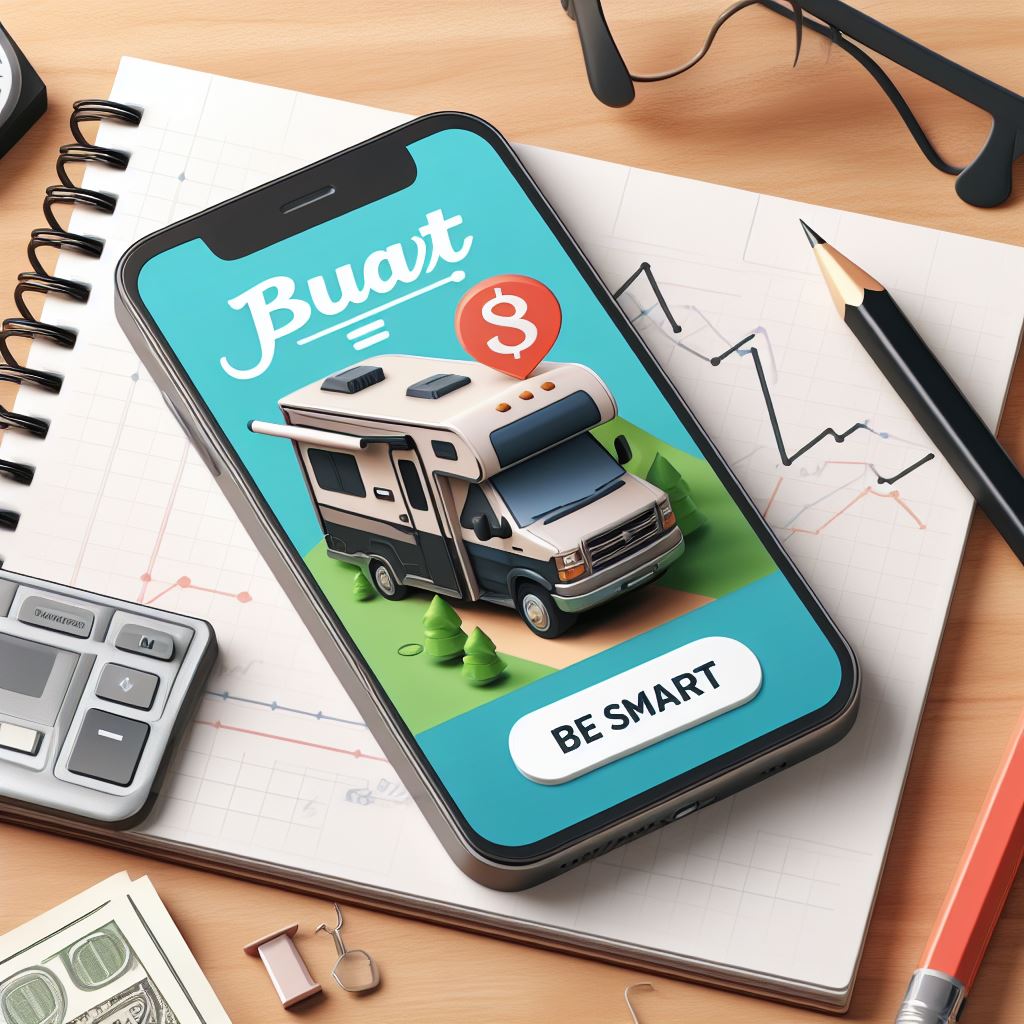 Okay, we've talked about where to go, how to save on fuel, and even memberships that can help you save. But how do you keep track of it all?
The answer lies in using budgeting tools and apps designed specifically for RV travelers.
---
Expense Trackers: Where Every Penny Goes
Apps like Mint and Trail Wallet allow you to categorize your spending, set budgets, and even get alerts when you're nearing your budget limit.
---
Route Planners: Save Money and Time
Tools like RV Trip Wizard or Roadtrippers not only help you plan your route but also calculate fuel costs, tolls, and even find cheap RV parks along the way.
---
Essential Budgeting Apps Table
| App/Tool | Purpose | Cost |
| --- | --- | --- |
| Mint | Expense tracking | Free |
| Trail Wallet | Travel-focused budgeting | Free / Premium |
| RV Trip Wizard | Route planning | Subscription |
| Roadtrippers | Trip planning | Free / Premium |
By using these budgeting tools and apps, you can get a clear picture of your spending and make smarter financial decisions. Trust me, your wallet will thank you.
---
"New to RV travel and car rental? Start by reading this awesome guide!
---
Remember, the key to a successful, budget-friendly RV vacation lies in the details. From membership discounts to essential budgeting tools, these tips will help you save in ways you didn't even know were possible. So gear up, plan wisely, and hit the open road!
---
Why You Should Compare Rental Companies on Car Rental Reviews
Now that you're geared up with all this valuable information on budget-friendly RV vacations, the next logical step is choosing the right rental company for your trip. But hold on, don't just go with the first name that pops up in your Google search! To ensure you're getting the most bang for your buck, it's crucial to compare various rental companies.
Lucky for you, we've done the heavy lifting. At Car Rental Reviews, you can easily compare rates, customer reviews, and additional services offered by a variety of rental companies. Make an informed choice and hit the road with confidence, knowing you've scored the best deal possible.
---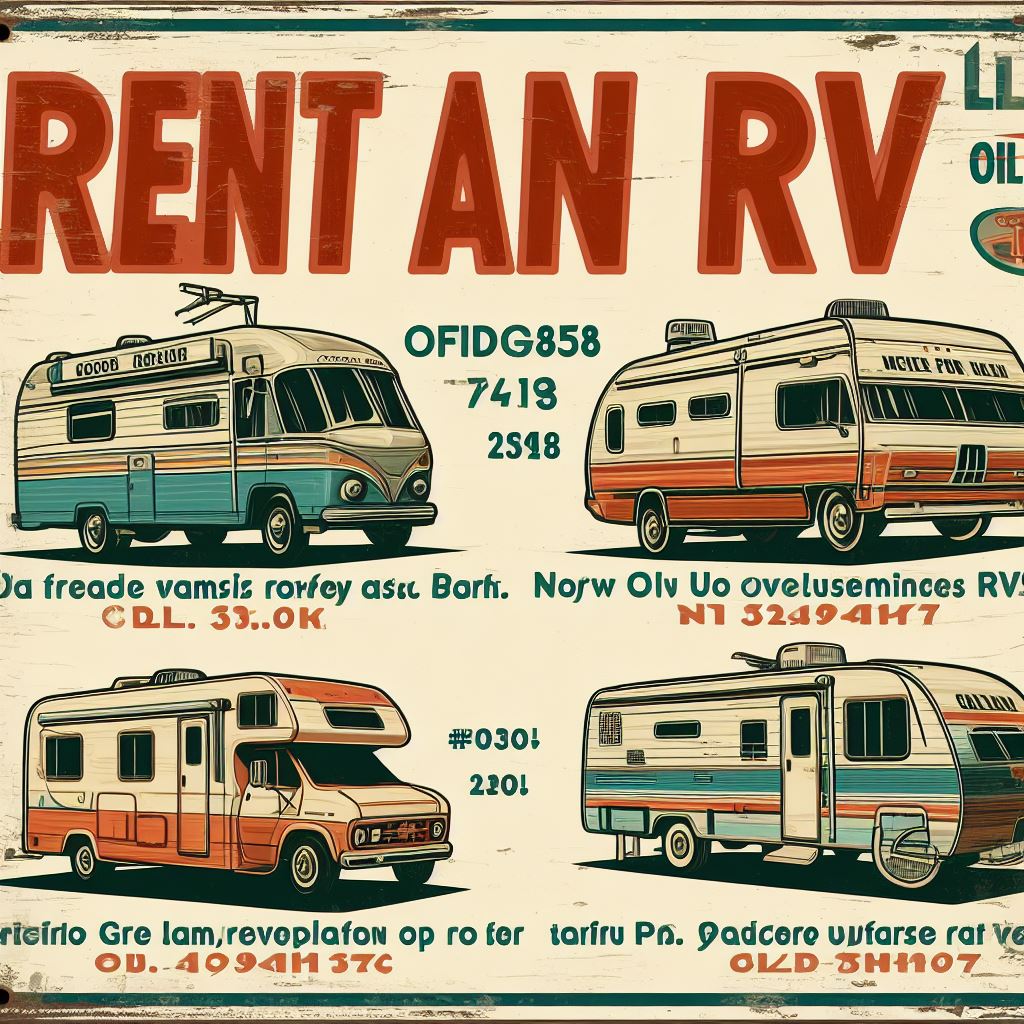 With that, you're fully equipped to have an amazing, budget-friendly RV vacation. From selecting the best destinations to knowing where to find affordable RV parks, and even how to choose the best rental company, you're good to go.
Happy travels, adventurers!
---
Frequently Asked Questions About Budget-Friendly RV Vacations
1. What are some budget-friendly RV vacations I can consider?
You don't have to break the bank to have a fantastic RV vacation. Many destinations in the U.S. are both stunning and affordable. Look for state parks, boondocking locations, or cheaper RV parks in less touristy areas to save money.
2. Where are the cheapest places to winter in an RV?
Wintering in an RV can be a cost-effective way to escape colder climates. States like Texas, Arizona, and Florida have a range of cheap RV parks and are popular choices among snowbirds. Always do your research and compare rates before settling on a location.
3. How can I find cheap RV parks?
Finding budget-friendly RV parks requires some research and planning. Use online resources, forums, and apps to compare prices. Keep an eye out for discounts and deals, especially during off-seasons. Additionally, many RV memberships offer reduced rates at affiliated parks.
4. Are there any tips to maximize fuel efficiency in my RV?
Yes, maximizing your RV's miles per gallon can significantly contribute to a budget-friendly RV vacation. Some tips include maintaining a steady speed, ensuring your tire pressure is correct, and keeping your RV well-maintained. Each of these steps can help you save on fuel costs.
5. What tools and apps can help me budget my RV vacation?
Several tools and apps are specifically designed for RV travelers to help budget their trips. Expense trackers, route planners, and gas price apps can all assist you in maintaining a budget-friendly RV vacation. Always read reviews and perhaps test a few out before your trip to see which ones suit your needs best.
Feel free to explore our WEBSITE to compare different RV rental options for your budget-friendly adventure.