It's the most wonderful time of the year, Mariah sings Jingle Bells and everyone is in such good cheer – but how can we enjoy holiday travel when there is still so much fear?
In this post we look at safe holiday travel in a Covid America, and we share a few tips to take the tired out of travel these holidays. Here's a handy hint: You can avoid public transport by renting a car during the festive season and Car Rental Reviews is just the place where you should start your vacation, or staycation, journey this year.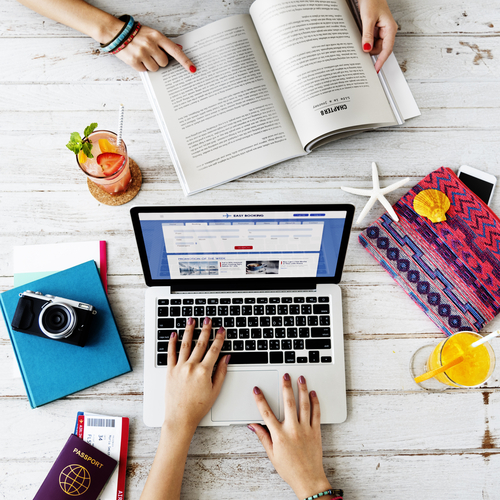 Enjoy Your Holiday Travels Safely
In December, many people travel to festive gatherings to see family and friends and regardless whether you travel by plane, train or automobile, you are at an increased risk of catching and spreading COVID-19.
Coronavirus cases are on the rise as temperatures fall across the country, so consider the risks and safety precautions when you plan your holiday travel this year.
According to the CDC, most viruses and other germs do not spread easily or quickly on flights due to the kind of air filtration used on aeroplanes. The problem is that maintaining social distance on crowded flights is not easy, so sitting within six feet of another person for hours can increase the risk of contracting COVID-19.
Many families are attracted to the idea of car travel because it allows them to limit interactions with people outside their household. However, stay vigilant, public places may still expose you to the virus. If all this talk about viruses and stuff is making you feel a little queasy, our post Remedies for Motion Sickness: SOS for your next road trip, should settle your tummy a bit, especially if you are road tripping this season. While we are talking tripping, Road Tripping: Options for the Ultimate Cross Country Road Trip is a must read before your next holiday travel plans are made.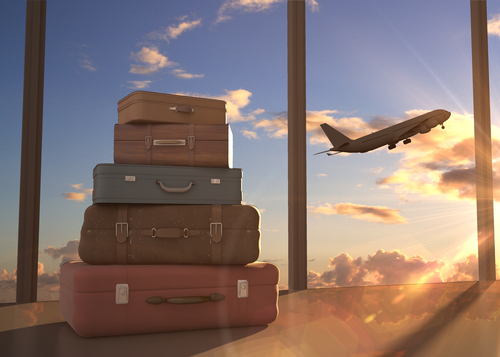 We are all just a little sick and tired of being stuck at home, and with restrictions not as controlling as before, we might just decide to venture out of our neighborhoods this holiday. So what can you do to protect yourself and your family if you have to partake in some holiday travel this year?
Make sure you know the case count before you leave and if you are traveling to an area with an outbreak, you should take appropriate measures to ensure the safety of you and your family. The COVID Data Tracker is your go to tool for this.
Make sure you wear a mask at all times, and that you always have a backup, especially while on your holiday travel excursion. The CDC says that washing masks before wearing them again is safer, so remember to pack some soap for hand washing your mask after each use.
Crowds are not your friend and at airports, bus stations, train stations, and rest stops along highways, for example, social distancing is difficult to maintain but do try to maintain a reasonable distance from others not living with you.
Wash your hands often as this is still the most effective way to avoid illness.
Whenever possible, refrain from touching frequently touched surfaces, and if you have to, always sanitize or wash your hands.
Keep sanitizing wipes on hand. Besides disinfecting planes between flights, airline crews also provide sanitizing wipes so you can keep your personal space extra clean. If you are traveling by plane, train or bus, don't be afraid to wipe down your space.
Avoid travel if you are sick or have recently come into contact with someone who has COVID-19. Also, do not travel with sick friends or family members. In spite of the fact that it may not be COVID-19, it could still spread to another person who has an underlying health condition.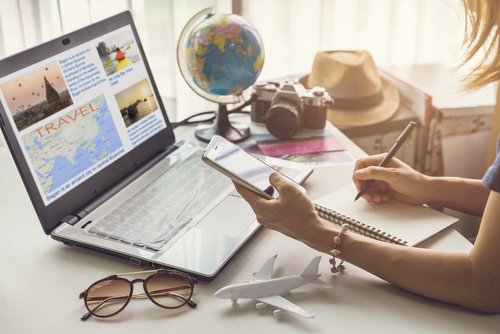 Holiday Travel Within the United States During COVID-19
The pandemic has caused upheaval in many economic sectors, as well as in our daily comings and goings, and holiday travel is among the casualties of COVID-19 restrictions, but the good news is that it is on the mend.
By taking a few extra precautions you and your family can travel safely these holidays. To get authoritative advice, The CDC has a page dedicated to COVID-19 and holiday travel.
But in a nutshell, here's what you need to know:
If you are not fully vaccinated, you should not travel.
Before embarking on your holiday travels, check the COVID-19 situation at your destination. Local or state authorities may place restrictions on travel.
U.S. transportation hubs (including airports), and areas of public transportation (including airplanes), require the wearing of masks over the nose and mouth.
As a precaution, do not travel if you have been exposed to COVID-19, are ill, or test positive for COVID-19.
You should get tested before and after your trip if you are not fully vaccinated.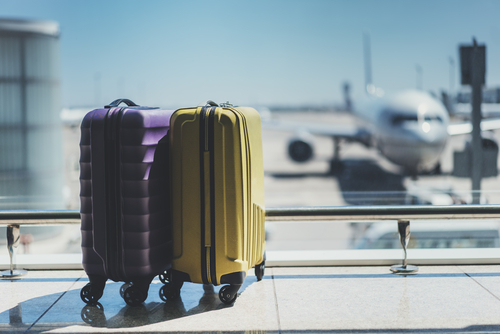 The less we expose ourselves to other people, the better chance we have to avoid exposure to COVID-19, right? So how do you avoid people and still enjoy your holiday? Car Rental Reviews can help you to find the perfect rental vehicle to escape the maddening crowds for safe and smiling holiday travel, and if you haven't decided on where to go yet, here are 4 Awesome Snowbird Destinations and How to Get There.
It is pretty clear that the pandemic has made holiday travel a little more difficult, but we pride ourselves that we thrive in the face of adversity, so pack your bags and #letstravel. Here are a few holiday travel tips to make things a bit easier these holidays.
Holiday Travel Tips: 10 Things You Need to Know
It is no secret that the holiday season is one of the busiest and most expensive times of the year and in the US alone, an estimated 118 million people traveled during the holiday season in 2019. While most travelled by car or by plane, the AAA reports that 3.6 million Americans traveled in buses, trains, or cruise ships.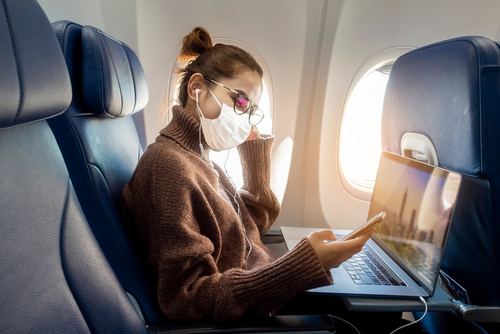 Holiday travel plans with out-of-town friends and family can be stressful. Don't worry – with these 10 tips for holiday travel, you'll get there smiling, and you'll be ready to party!
Decide your destination carefully – The beaten path is most often just that, beaten, and usually by the thousands of feet that trample it. Popular destinations mean more crowds and chaos, everything you are trying to avoid when you are on holiday. As much as possible, avoid top holiday destinations unless you're compelled to see someone in particular. Taking a break from the classic holiday trips will ensure you have time for yourself and quiet… And you'll feel more rested when you arrive back home.
Here are a few Off-Grid Communities that might be worth adding as a destination on your Sat Nav.
Package vacations – Perhaps you aren't the (everything is included) type of person and that is ok, we get it. But if you're going to try vacation packages once in your life, the holidays are the best time. But why?, you ask. For one thing, most companies offer unbelievable discounts on everything from cheaper accommodation, rental cars and travel expenses to food and beverage discounts, which means you'll probably spend less on your vacation than you would at home.
Plan your holiday travel for off-peak days and beat the crowds. People often travel on the same days during the holidays to maximize their vacation time and this translates into packed bus/train stations and airports. The Tuesday and Wednesday before, as well as the Sunday following Thanksgiving are three of the busiest travel days of the year in the United States. When it comes to Christmas, it depends on what day of the week it falls on, while It is also a busy travel day on January 2nd.
Make your holiday travel plans around these popular days, tickets will be cheaper, and you won't have to deal with as many crowds.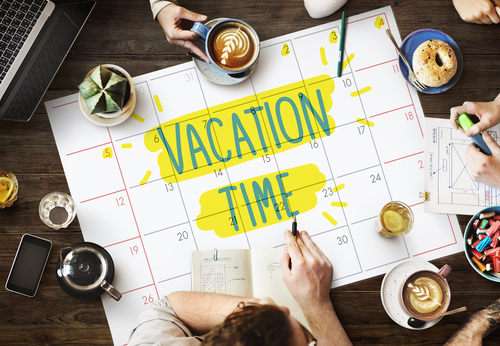 Consider alternate airports – If possible, book your tickets through a smaller airport if there is one not too far away. Besides being less crowded than main airports, these offer less delays and sometimes even cheaper travel options and furthermore, parking or renting a car, might be less expensive.
Avoid connecting flights – Holiday travel is frantic, and delays are common. You may end up stressing out trying to catch your next flight, or worse, missing it altogether so give yourself enough time between flights.
Travel early or late – One great travel tip for the holidays is to travel on days of celebration, as most people prefer to dine and wine with loved ones than travel by train, bus, or plane. Plan your trip around Christmas Day, New Year's Eve, or similar holidays and if that is not possible, try to travel early in the morning or late at night. I can hear the doubt in your mind asking "Why"?
The answer is kind of simple – we don't like getting up early, or staying up late, when we travel for holiday, we are by nature, creatures of comfort. This is where the smart traveler can cash in – these flights are usually a bit cheaper, and the chances of flying with a diaper full of crying little darlings, will be way less.
You may want to give yourself a few buffer days as holiday delays are practically inevitable. Take into account traffic and weather, as well as COVID-19 restrictions. If you need to attend an event you can't miss, such as a holiday gathering or wedding, don't wait until the last minute – give yourself enough time between the time you plan to arrive and the time you have to be there.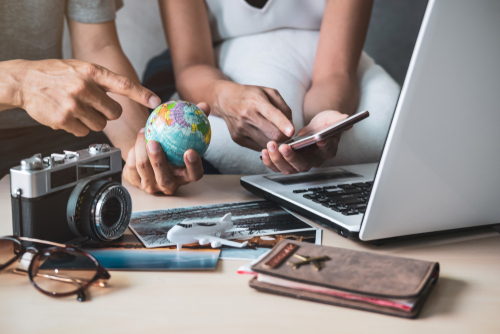 Holiday Travel Tweaks
Thanksgiving is the most popular holiday for families and most other Americans for holiday travel plans, so the chances are that you have already been away this year – and you have realised that things are not quite as 'normal' as we are used to.
With restrictions in place, and life generally being a bit topsy turvy because of the pandemic, holiday travel plans need to be tweaked a tad. Here are a few travel tweaks that could make your journey a bit smoother.
If you're taking the plane – showing up to the airport early is generally the best way to avoid long lines – you may have some extra time, but you can spend it sipping a leisurely drink near your boarding gate, and not like the scurrying passengers who have just arrived. Because you arrived early there will be no panicking over missing flights, even if security takes forever. Another holiday travel tip is to check in online whenever possible as it makes it easier to get your bag tags without waiting in line.
Have a backup plan for everything – No matter what you're planning, make sure you have a backup plan. Prepare for any eventuality and save yourself a world of worry.
Ship your gifts in a smart way – The less you pack, the better. While it's tempting to stock up on gifts for friends and family, we strongly advise against it! Copy and paste this as your excuse for being empty-handed – it is not worth the hassle over Haggis or the trouble over some pickled tongue, or a bottle of whipped cream exploding in your suitcase.
When you're travelling home with gifts, consider shipping them. Make use of Amazon's gift wrapping service and send the gifts directly to your recipient!
If you must bring a gift, here are some tips:
If you're flying, don't wrap your gifts ahead of time, you may have to unwrap them when you get to security.
Secure breakables well.
Make sure you are not breaking any local laws if you are bringing food or alcohol.
Those who pack light will prevail! In order to avoid further delays when claiming luggage and to always keep an eye on your belongings, travel with a small carry-on bag if possible. The fewer things you have, the less worry you will have.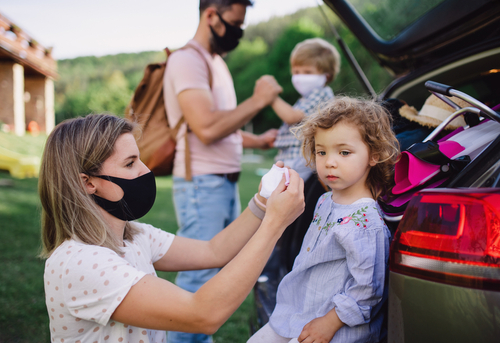 Charge devices and download ahead of time – If you know that you will be spending a few hours traveling, download your favorite movie, series and playlists – make sure all devices are fully charged and that you have a back-up power source, and Voila! You have created your own holiday entertainment library.
Do the Boy Scout thing and be prepared – Pack your own snacks and bring your own water – you do not want the hangry monster attacking when there is nothing to eat nearby. If you are on a road trip consider these healthy snack alternatives.
Take the Mom essentials into account – When traveling, try to think like a mother who carries a large purse full of useful items. Hand sanitizer, tissues, ibuprofen, mints, cough drops, or even Emergen-C/Airborne packets are all good options. The last thing you want on a long bus ride in traffic is a runny nose or headache. You should protect yourself against illness due to the change in weather, a decreased immune system from stress, and germs from other travellers.
Take a deep breath and smile – You're more likely to keep your cool while traveling if you plan ahead for bumps in the road, long travel times, and crowds. Take advantage of meditation apps like InsightTimer or HeadSpace while traveling to keep those chakras aligned. Try seated breathing exercises or gentle stretches and even a few car yoga poses will help with the stress.
Whatever happens, breathe and smile…. You will not only enjoy your trip more, you will also be treated nicer by others. So be cool and keep a smile on your face and let's spread some holiday cheer.
Remember, it's the holidays

Check opening hours if you plan on doing any major touristy activities and consider calling ahead to ensure the places you're planning to visit are in fact open.
Despite the fact that regular opening hours are typically posted on websites, holiday hours are not always updated and you might end up with egg on your face, and not in your tummy.
If you're planning on eating out – again, it's the holiday season! You might end up starving if you don't reserve in advance.
Everyone is out and about during the holiday season. There is more congestion on public transportation, and if you prefer a taxi you might have to wait longer. When driving, don't drink! Despite its obviousness, it is always worth keeping in mind.
Prepare for peace of mind – Depending on your location, you might be nervous about leaving your home alone while you are away. As many people are away during the holidays, burglaries tend to increase. Ask family and friends to stop by regularly, turn on a few lights, and water the plants. Alternatively, you can rent out your place while you're away and earn a few extra dollars.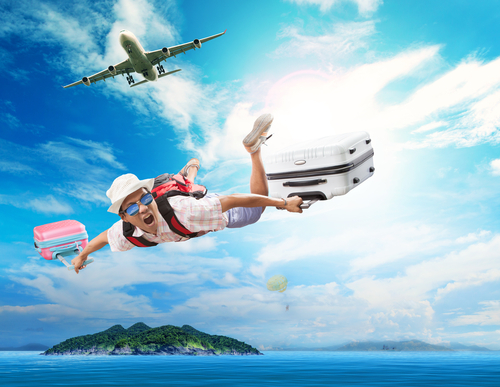 Looking forward to your holiday travel adventure?
It may feel that we are being released after an incredibly long incarceration as we plan our holiday travel this year – with the effects of lockdown still felt by many. With this in mind we urge you to use the above guidelines and tips to help you plan a fun and safe holiday.

Visit Car Rental Reviews and compare different cars, and rental companies, to find your holiday travel partner in just 3 simple steps. You heard that right. You can now find, compare, and review the services near you without having to look at each site individually. Visit Car Rental Reviews to find a car rental company near you. Here's how: 1) Browse the list of providers in your city. 2) Compare deals, rates, and options. 3) Click on Get a free quote to seal the deal.