The following car rental tips and tricks will be a guide for you when you decide to rent a car from a legitimate car rental company.
Before making your trip to the car rental company make sure that you have the necessary documents with you that that specific company requires from you in order to rent a car. What is needed from you will depend on your unique situation. These basic requirements include:
A valid driver's license and ID
Credit or Debit Card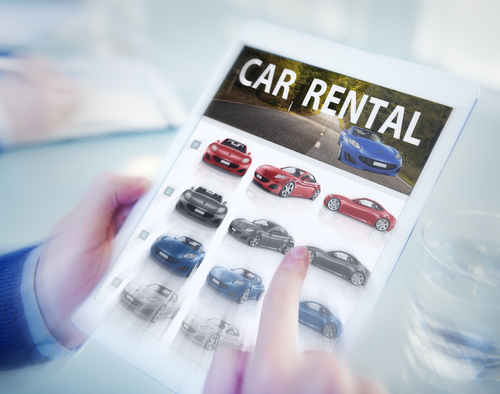 Car Rental Hacks: Choosing the right vehicle and contract
When deciding to rent a car from a car rental company you want to make sure that you get the best possible deal for you and your unique needs. It might seem insignificant but the seemingly little things can prove to be important especially if you're driving for long distances.
Here are some car rental considerations to bear in mind when renting a car:
How many people will be traveling with you? A larger car might be needed if you transport more people or they have a lot of luggage. On car rental websites you will be able to see the
RVs. Another option you might look at is renting an RV, especially if you're planning a family trip or vacation. RVs have become extremely popular for road trips.
Car seats. Will you be making the trip with your children? Having a safe car seat for your children is very important.. In most states it is law that small children will be strapped in at all times while you drive. The age of your children will determine the size of the seat you will need to ask for.
Automatic or manual transmission? This is easily forgotten but an important detail especially if you're renting a car that you're not familiar with. Automatic transmission is common in most cities in the United States. So if you are more comfortable driving a manual transmission car you might have to search through the available cars on the websites.
GPS. Request to have a GPS available to you at rental. You'll need to know where you're going and how to get there. Especially if it's a new city or if you're travelling to see sites. A car rental company will provide maps or a GPS upon request.
Rental car insurance. Even if you are covered by your own car insurance, always check before taking the car. You should be covered for collision damage as well as theft and damage. Most rental companies do include these as a norm, but making sure is essential.
Additional drivers. If you're travelling for a few weeks or even days you might want to add an extra driver to help you drive. You could be charged extra for this option and any additional drivers need to be added to the car rental contract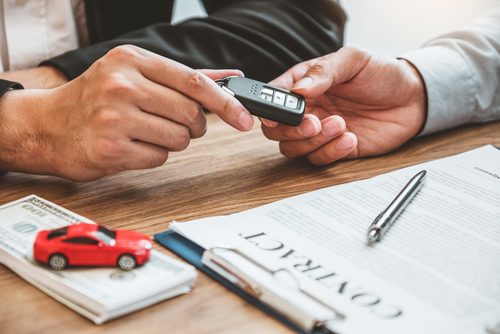 What to check when renting a car
Below are 7 important things to check before renting a car. The following car rental tips will help you save money on your next rental car. Regardless of how hurried you are to get on the road, remember to be thorough and attentive.
Inspect the vehicle – Visually inspect both the interior and the exterior of the car for anything that can be considered as damage. Look for any visible damage including scratches, check that the electric windows work and are not cracked or damaged in any way. Before you leave your rental company is likely to send you a letter stating what is wrong. Make sure you double check this. Ensure that all the damages are recorded and no damages are left out, or you will have to pay for them when the car is returned.
Fuel – Always find out what type of fuel the vehicle uses. Knowing this is very important, since putting the wrong fuel in any car can result in disastrous consequences. Also remember to fill up the tank before returning the vehicle to the rental company to avoid paying double fees on fuel costs.
Return date – Don't return your vehicle later than it is due back. When you return a rented care later than agreed, late charges can stack up quickly.
Keep the car safely on the road. Rental cars are not designed for off-road driving.If you drive recklessly this will directly violate the agreement you have with the rental company. The insurance that the rental companies supply will not cover any damages that could occur during off road escapades.
Parking – Ask the rental company about parking restrictions for the specific car you're renting. As a rule the yellow line is a no go area. Also take note of the parking regulations for the city or town you find yourself in.
Seat belts – Always make it a priority to wear seatbelts, not only for your own safety but also for the safety of those travelling with you.
Lost car keys – Getting a new copy of the modern cars today is more complicated than running into the hardware store and getting a new set. Keys consist of electronics and will have to be ordered from the manufacturer, and will also cost you extra money. So look after those keys well, this may be one of the most important car rental tips.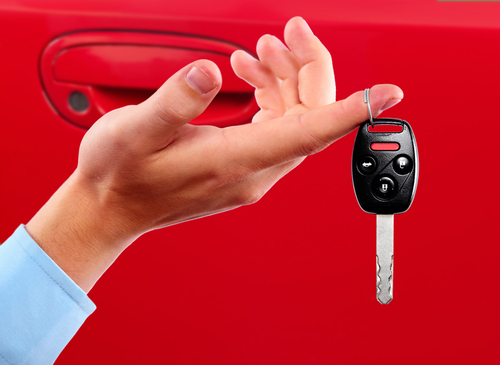 Car rental tips and tricks that will save you money
Whilst looking for car rental tips and tricks that can you time, frustration and money don't forget to consider the following:
Searching for coupon codes
Booking early
Benefit from group memberships
Sign up for car rental loyalty programs
Compare rates among multiple versions of the company's website
Research car rental companies
Renting a car from a trusted car rental company is beneficial because you will be covered if anything goes wrong on your journey. Remember that very few car rental companies allow renters companies to drive their rental cars over international borders, and insurances will normally not cover these events.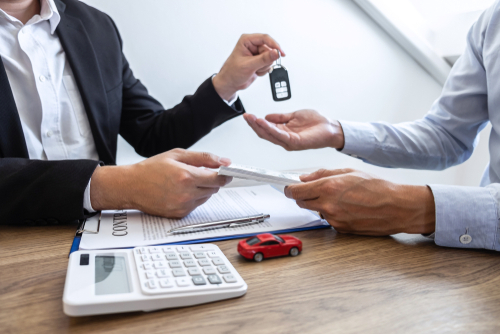 In conclusion, these car rental tips and tricks could save you a lot of money, as well as extra mileage on your own car. And if you're taking a family trip you will be able to rent a car that suits your personal needs.
America is a 4-6 day trip from one side to the other. Excellent and affordable car rentals deals are available from major car rental companies in AMERICA: