What is a compact car? It's the new revolution in environmentally friendly solution to traveling in style. Size matters! Our roads are shared by vehicles of all sizes and undoubtedly the mighty SUV reigns supreme on the highways, but the scenery is changing
As fuel prices rise higher than Elon's Tesla shares, many people are looking at smaller, more compact cars for their daily commute
Let's look at what are compact cars and if you looking for a rental—Car Rental Reviews can connect you to the correct compact car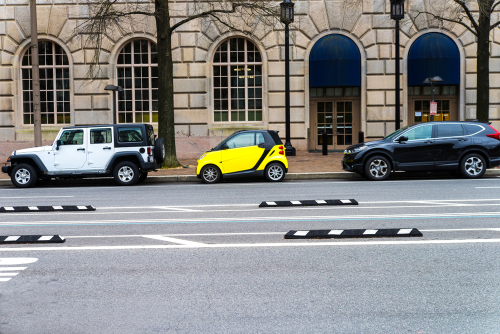 Why buy (or rent) a Compact Car?
Let's get the wheels rolling by introducing you to the compact car and answer the question everyone keeps asking all the time, "What is a compact car?" The United States Environmental Protection Agency states that cars with a combined cargo and passenger volume, that ranges from 100 and 109 cubic feet, and has a length shorter than 188 inches but longer than 160 inches, can be classified as a compact car. Generally the largest engine capacity would be 1.4 litre.
Take a quick trip back in time (and you don't even need the smallest car in USA or the best mid size sedan), just read our post, Explore the History of the Car Rental and also have a brief glimpse into the auto rental future.
So, why should your rent, or buy, a compact car?
More high end brands are manufacturing compact cars than ever before
Save, Save, Save—Basically everything concerning compact cars are cheaper. Insurance, Road Tax, and Energy Incentives that encourage the use of compact cars are great motivators to rent or buy a compact car
A compact's incredible maneuverability and handling have been a car class advantage for as long as Americans have driven them, rain or shine. The standard increase in power hasn't taken away from the class-defining features, and this is one reason for compacts to be such a smart choice both in and out of the city.
In the early 2000s, with the birth of the hot hatchback class, compact cars began to serve more than just city needs. With the introduction of compact cars, it became possible to combine high performance with smaller, more practical packages. Today, compact cars offer such a broad assortment of engine and style choices, that there is a car that suits almost every driver's needs, whether you're an urban professional or a Colorado ski instructor.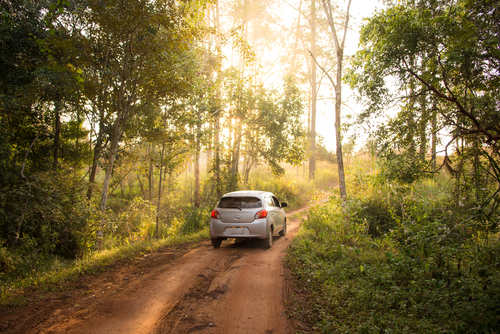 What Are The Advantages of Compact Cars?
Compact cars have several clear advantages over midsize or bigger cars because they are super easy to park and handle in small city streets. We did start off by saying that size matters, and compact cars are amongst the smaller size when it comes to cars and therefore they tend to use much less fuel than a heavier sedan or SUV. This makes these little comfort and compact cars right at home in the urban environment.
Their affordability makes them an obvious choice for those with modest budgets or unwilling to spend more than necessary on a vehicle. The compact class is gaining roominess and comfort as well, so you won't have to forgo too much luxury if you choose one over a larger vehicle.
A compact might not be ideal if you have a big family or need something spacious for long road trips, but many people find their many advantages worth considering.
Are you aware of the benefits of taking a road trip with your children? In addition to learning better academically, children who travel are more compassionate, tolerant, and more open-minded. Here are a couple of tips for taking your kids on a road trip. Road Trip with Kids AND Enjoy a Stress-Free, Exciting Journey, and Car Rental Reviews will help you find just the right car, or even RV, for your road trip with the family.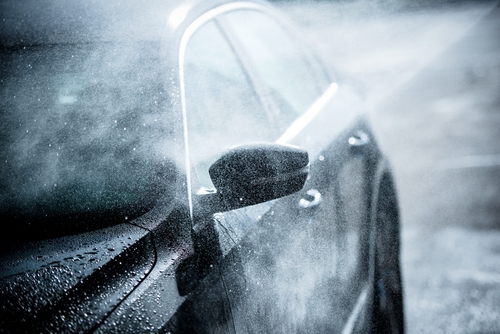 Compact Cars Have a Long History, but are They a Good Option for Modern Drivers?
Ford and Chevrolet began experimenting with smaller cars in the 1940s, and Americans were more than a little dubious over these comparatively smaller vehicles. The first compact car in the United States was the Nash Rambler, which at the time was considerably larger than small cars being produced in Europe.
Following the growth of the compact car market, and the popularity of these 'diminutive' designs in the following decades, they have remained a significant part of North American car history because of their convenience, lower fuel consumption, and lower sale price. There will always be petrolheads and large block lovers who love big, brash and loud cars gas guzzlers that generate lots of noise and power, but today more and more people are looking for a more economical, more convenient and more environmentally-friendly alternative. Less is more – less engine (ego) means less fuel and equals a smaller carbon footprint.
Some of the latest compact vehicles could be exactly the car you are looking for, since they are easy to drive, have excellent fuel efficiency, and have all the modern luxuries of any other vehicle without sacrificing comfort.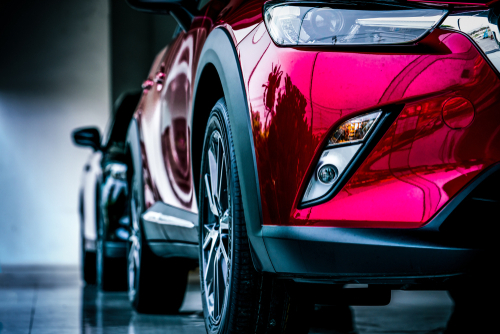 Considering Renting a Compact? Car Rental Reviews can help
Our team at Car Rental Reviews believes that compact cars are often underrated. Though there is more choice than ever for savvy car lease shoppers, the compact car can not only offer perfect practicality, safe driving and low environmental impact, but compact cars are also some of the best value for money rental vehicles available on the market.