Many adults in the United States are eager to go on a road trip with kids. When you go on a road trip with kids, you can explore some of the world's most incredible destinations.
Traveling a lengthy distance with kids doesn't have to be a complete nightmare. With a toddler or a teenager in tow, a road trip can be a lot of fun and cheaper than flying. A cross-country road trip can be educational, but they can also be personal for your family.
Family road trips give kids the opportunity to see new places and learn in the process. Children do not learn the same from culture and diversity at home as they do during family vacations.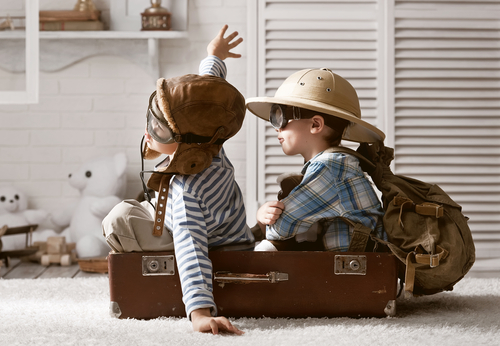 Your kids gain both flexibility and global exposure on a road trip, which provides the perfect setting for bonding and creating priceless memories.
A road trip is not only fun, but also an opportunity to inspire your kids to live an adventurous lifestyle. Experiencing other cultures helps kids understand and respect different customs and traditions.
In this article, we will explore all that you need to know about planning your family road trip.
These tips should help you enjoy your next family trip out of state.
Organize Fun Activities to Curb Boredom
Entertainment is the secret to having the best road trip with kids. Here are five activity options to help both you and the kids enjoy your journey.
Play a game
When taking a road trip with kids, consider playing classic car ride games such as "I spy" or the license plate game. As soon as you've had enough of that, let the karaoke party begin. Listen to the first few seconds of songs like "Old McDonald had a farm" and ask your kids to guess what it is.
Fill their tummies
You do not want to take a road trip with kids that are hungry. There are times when your child's nagging and annoyingness will be due to hunger, not boredom. Try healthy snacks like crackers, or granola bars, that will keep your child's hands busy.
Great stories
When planning a road trip with kids, download movies or podcasts for them to listen to in the car. A podcast, like Wow in the World, is something that both you and your kids can enjoy listening to.
Classic Games
Going old school is a great idea. Toys like card games, mad libs, etch a sketch and bingo will keep kids entertained. Classic board games in travel-size such as clue, trouble, and scrabble are also popular.
Back-seat drivers
Engage your kids in discussions and provide them with opportunities for input? Explain the route to your kids, as well as what the scenery looks like.
Keep everyone entertained, but also consider these tips.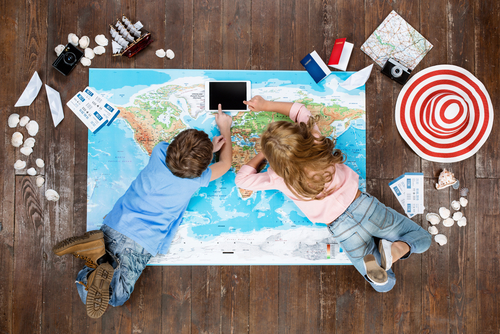 5 Very Important Tips When Going on a Road Trip with Kids
Family road trips shouldn't be stressful. In fact, planning a road trip with kids and preparation could make your journey better. Follow these tips for a fun, stress-free road trip.
Travel with kid-friendly toys and equipment
The main challenge when taking a road trip with kids is avoiding messes and chaos in the backseat. Fortunately, there are gadgets and car toys that make a long road trip with kids a little more manageable.
Fast food may not always be your healthiest option
Fast-food chains are cheap and abundant, so it's easy to fall into a fast-food rut while traveling. You can, however, find healthier, just-as-cheap options that are sure to please the kids. When you're on the road, you can find food trucks or supermarkets with deli counters or salad bars.
Relax and cool off
During your planning, don't focus on the destination alone. Don't miss out on the chance to see petroglyphs in Utah or dinosaur footprints in Amarillo. These little breaks will add travel time to a road trip, but these excursions are fun and offer plenty opportunity to get vitamin C and burn energy.
Explore national parks
National parks provide an excellent opportunity to explore and learn more about our roots and heritage.
Planning and mapping out your routes and stops will be great fun for the whole family. Consider your destination when you plan a cross-country road trip with kids.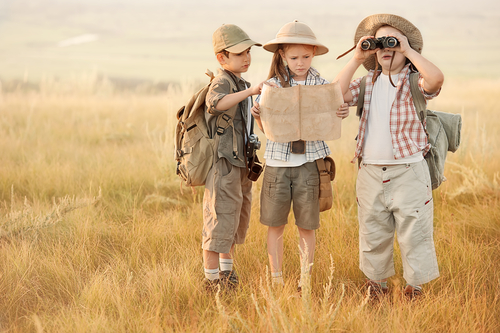 Top 5 Destinations for a Cross Country Road Trip with the Family
Road trips are arguably one of the best and most affordable way to see the wonders of America. Stopping at some of the best US landmarks will help break up the monotony of endless miles of traveling.
Seattle, Washington
Take a bite at Pike Place Market, and then head to the famous "Gum Wall" while on your road trip with kids. The Gum Wall is one place where you may be able to encourage your kids to leave their gum behind. Then spend the day at the Seattle Aquarium, where you can see some of the most colorful fish in the world.
Crater Lake, Oregon
A road trip with kids isn't complete without a trip to a National Park to enjoy water sports, fishing, hiking, and biking? Then get ready for a trip to Crater Lake in Oregon, which is a natural wonder created by a collapsed volcano. You can also explore national forests, such as Umpqua, Deschutes, and Wallowa-Winema.
Reno, Nevada
On a road trip with kids, you could choose to skip Los Angeles and head to the National Automobile Museum in Reno. The museum is home to more than 200 classic and modern cars. If you're not interested in cars, you can also try your hand at bowling at the National Bowling Stadium.
Anaheim, California
There is nothing like a California road trip with kids, and Disneyland is a family favorite. Disneyland is located in Anaheim, just past Los Angeles. Aside from Disneyland, you can go to concerts at Honda Center or baseball games at Angel Stadium.
Grand Canyon Village, Arizona
When taking a cross-country road trip with kids, you don't want to miss the Grand Canyon. You might even take a drive to Kaibab National Forest for amazing views.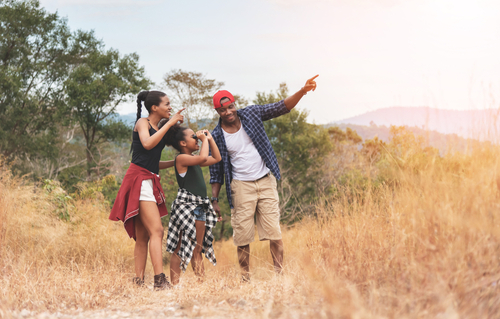 Choosing the Right Car: The #1 Secret to a Comfortable Road Trip
If you are planning a road trip with kids, you need to consider the terrain and weather conditions. Always make sure that you take a family road trip in an economical, safe, and comfortable car.
What are the most important factors to consider when choosing a car for a college road trip?
Car size
A family taking a road trip will need enough room for luggage and people. If you are choosing a rental car with luxury items, this will make your road trip with kids more enjoyable.
Child seats
Safety is always important when taking a road trip with kids. You definitely want to make sure that your car has child seats.
Condition
Make sure that your vehicle is serviced and mechanically sound before a road trip with kids. Be sure to carry a spare tire and a wheel spanner in your car at all times.
Choose from one of these vehicle options:
With a range of 259 miles on a full charge, it's one of the best cars to choose for a road trip with kids. You can drive a full day or even several days without charging the car.
Toyota Highlander Platinum Hybrid
The Toyota Highlander Hybrid Limited Platinum's big sunroof makes it one of the best choices. Every passenger will get an amazing view of the night sky, and SUVs are spacious enough for a family road trip.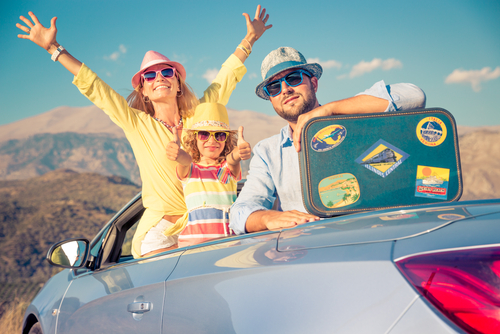 Should I rent a car for a family road trip?
The benefit of renting a car is that you can enjoy your travels without worrying about wear and tear.
Even if you have a vehicle, renting a car may be the most convenient and affordable option. Additionally, a rental car might give you more legroom or trunk space on a long road trip.
Make the most of every moment while traveling with the family, regardless of whether you rent a car or drive your own. Take lots of photos and record special moments on video while you're on your road trip. Travel safely and enjoy the best road trip with kids.