Unlocking the Perks of One-Way Car Rentals | It's all about the Convenience and Flexibility
One-way car rentals are a game-changer for travelers looking for convenience and flexibility during their journey. Planning a road trip? Relocating to a new city? Simply want to avoid the hassle of a return trip? You'll find that one-way car rentals offer numerous perks that can enhance your travel experience.
In this article, I will explore the various advantages of choosing a one-way car rental, from the freedom to explore new destinations to the cost-effective options available.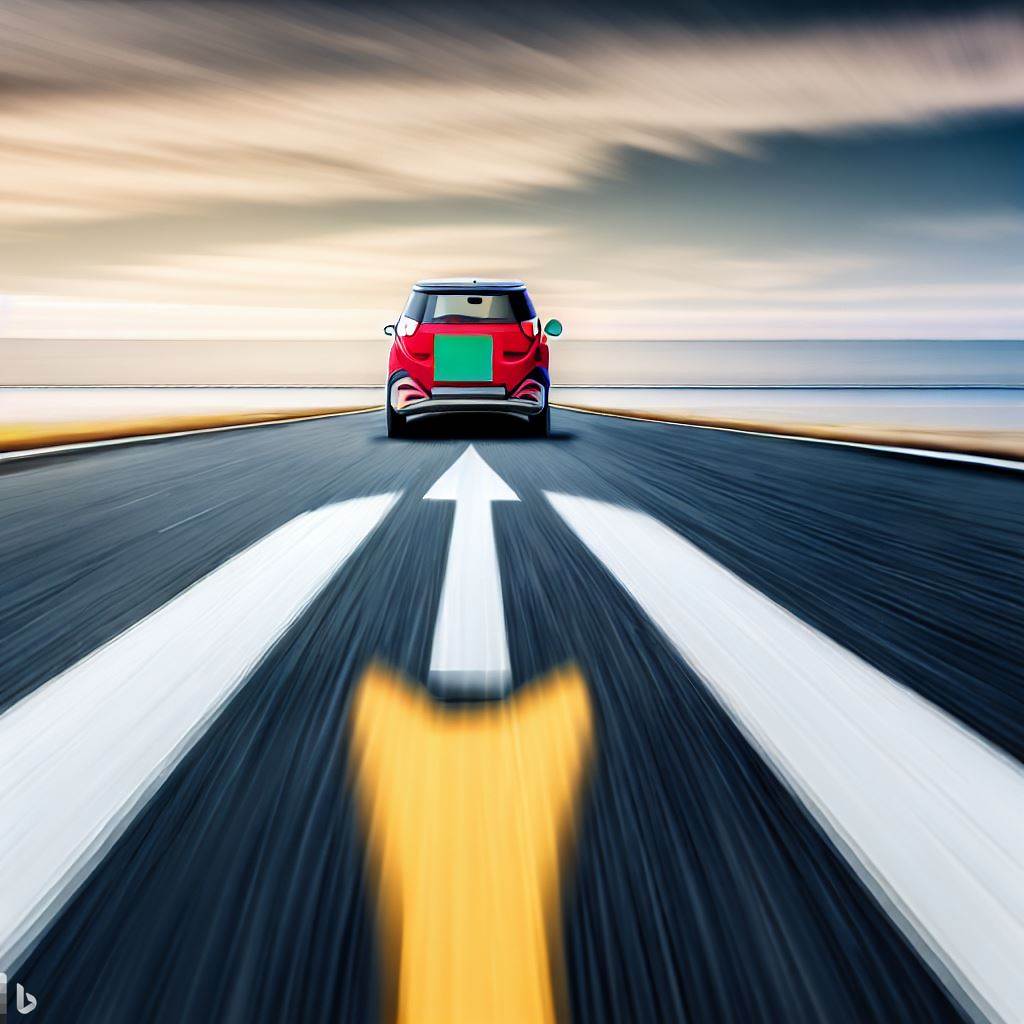 Buckle up! Let's unlock the convenience
and flexibility of one-way car rentals!
Why Choose One-Way Car Rentals?
Choosing a one-way car rental opens up a world of possibilities for travelers. Here are some of the main reasons why one-way car rentals are worth considering:
Convenience and flexibility
With a one-way rental, you don't have to worry about returning the car to the same location, giving you the freedom to plan your trip without restrictions.
---
Time-saving
Avoiding a return trip can save you precious time and allow you to explore more destinations within the same timeframe.
---
Cost-effective
One-way rentals often come with discounted rates and special deals, making them a more budget-friendly option for many travelers. Drop-off fees are typically included in the rental price, eliminating any unexpected expenses.
---
Cross-country rentals
One-way car rentals are particularly beneficial for travelers embarking on cross-country journeys. Instead of having to drive back to the starting point, you can drop off the car at your destination, saving you time, energy, and additional mileage on your own vehicle.
---
Relocation specials
Many car rental companies offer relocation specials, where they need vehicles moved from one location to another. This can result in significantly reduced rates or even free rentals for travelers willing to help with the relocation. It's a win-win situation, as you get a discounted rental and the rental company gets their vehicle where it needs to be.
---
Great Option if You Are moving to a New City
One-way car rentals can also be a great option for those who are moving to a new city. Why go through the hassle of driving multiple cars or hiring a moving company? A one-way rental allows you to transport your belongings more easily and efficiently.
Adding to the convenience and cost-effectiveness, one-way car rentals also provide an opportunity for adventure and exploration. You are not tied down to a specific return location. This means you can take spontaneous detours, visit new destinations, and truly immerse yourself in the journey.
In conclusion, one-way car rentals offer a plethora of benefits for travelers. From the convenience and flexibility, to the cost-effective options and the opportunity for adventure! It becomes clear that choosing a one-way rental can enhance your travel experience.
Why settle for a round-trip? Simply unlock the perks of a one-way car rental, and make your journey even more memorable! Visit Car Rental Reviews to start your research… Now!
Freedom to Explore New Destinations
With a one-way car rental, you have the flexibility to start your journey from one location and drop off the car at a different destination. This opens up a world of possibilities! Immerse yourself in new cultures, landscapes, and experiences.
Enjoy a cross-country road trip with ease. Imagine starting your journey in New York City, and ending it in Los Angeles! (Read more about Moving to Los Angeles [2023]). Drive through breathtaking landscapes, visiting iconic landmarks, and exploring charming towns along the way. Create your own adventure with a one-way rental. Take as much time as you want to explore each destination.
Furthermore, one-way car rentals are not limited to cross-country trips. They are also a great option for those who want to explore multiple cities in a single trip. Now, let us Uncover the Ultimate West Coast Road Trip Delights!
Explore new destinations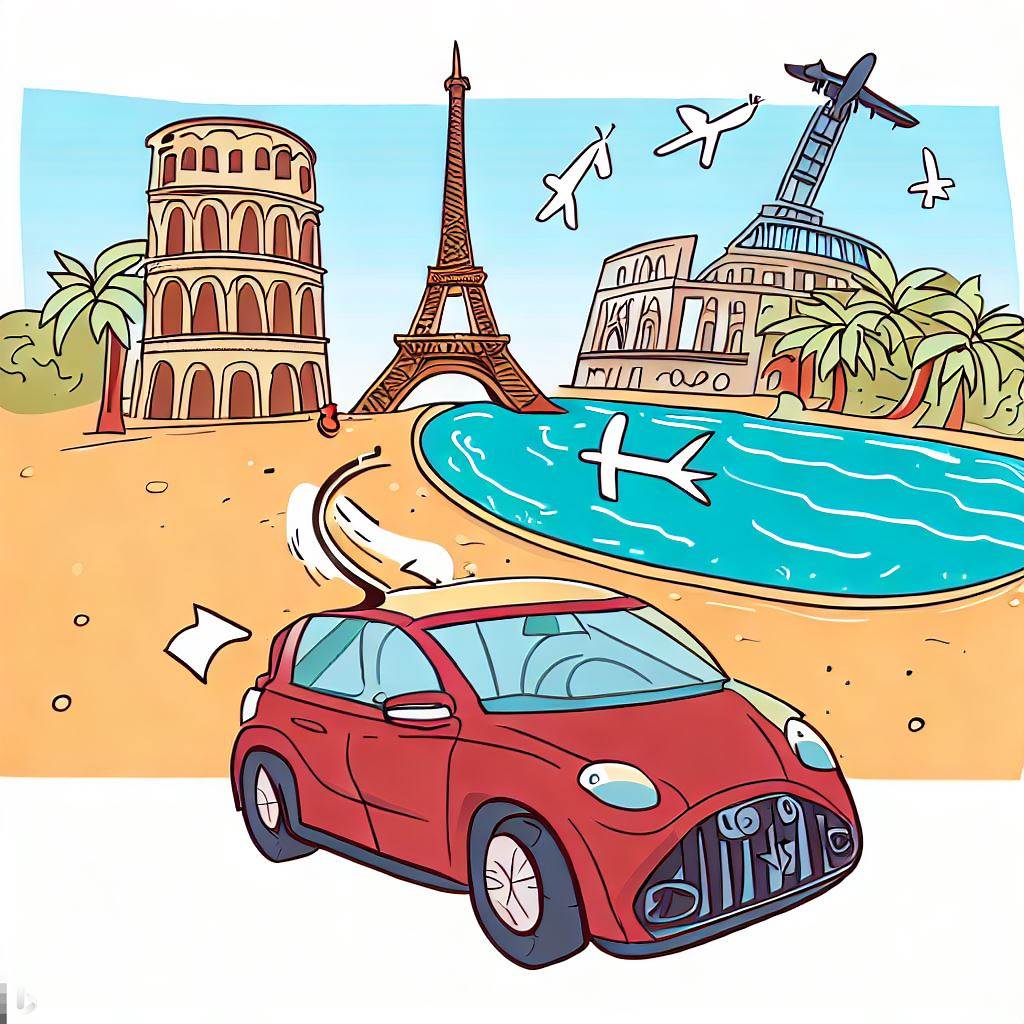 Picture this: You start your European getaway in Paris, savoring croissants beneath the Eiffel Tower. Next, you jet to Rome! Eager to toss a coin into the iconic Trevi Fountain.
Finally, Barcelona beckons. Here, the aroma of paella wafts by the beach. Using a one-way rental car, you transition smoothly from one vibrant city to the next. Optimizing your travel experience, and sidestepping transportation hassles.
In summary, one-way car rentals provide the freedom and flexibility to explore new destinations without the need to backtrack. Plan a cross-country adventure! Visit multiple cities! A one-way rental allows you to create your own itinerary! Discover hidden gems, and make the most of your travel experience.
America is a vast and diverse country that is dotted with historical and cultural places of interest and breathtaking natural beauty. Stop scrolling through pictures, pack your car and roll down the windows… Let's go on a road trip…
2023 Road Trip | Plan the Ultimate Cross Country Road Trip – This article on Travel and Leisure provides a list of ideas on the best road trip ever! Readers can unlock additional inspiration and ideas for their car rental adventure.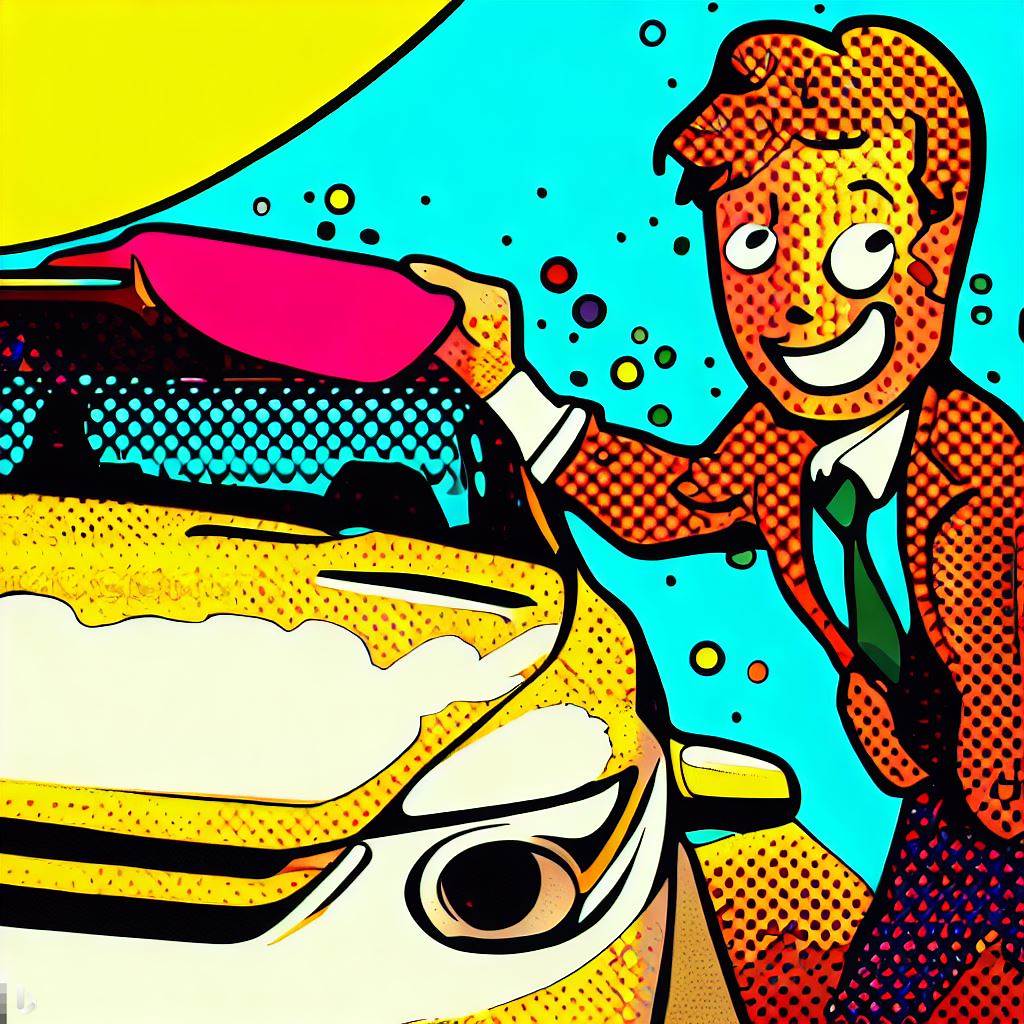 No Return Trip Hassles
Advantages of One-Way
Car Rentals
Convenient Drop-Off Locations
When it comes to one-way car rentals, one of the major perks is the wide range of drop-off locations available. Whether you're traveling to a different airport, city center, or even a different state, you'll have the flexibility to end your journey wherever is most convenient for you.
Having the option to choose your drop-off location provides a level of convenience that traditional round-trip rentals may not offer. This means you can plan your trip without worrying about returning the car to the same location. This allows you a more flexible and seamless travel experience.
Readers will find this interesting and helpful! The Benefits of Renting a Car for Business Travel | Efficiency and Productivity
Potential drop-off fees
To make the most of your one-way car rental experience, consider any potential drop-off fees that may apply. Some rental companies may charge an extra fee for returning the car to a different location. So, it's always a good idea to check the terms and conditions beforehand.
For example, You're embarking on a cross-country road trip. With one-way car rentals you can drop off the vehicle at your final destination, instead of having to drive it all the way back. This not only saves you time and eliminates the need for a grueling return journey, but it also opens up the opportunity to explore different cities and regions along the way.
What else can you find on our blog?
---
One-way car rentals offers all the perks that many travelers desire. There are a variety of drop-off options available.
This means you can customize your journey to meet your needs! Whether that means discovering new places, or facilitating a seamless relocation.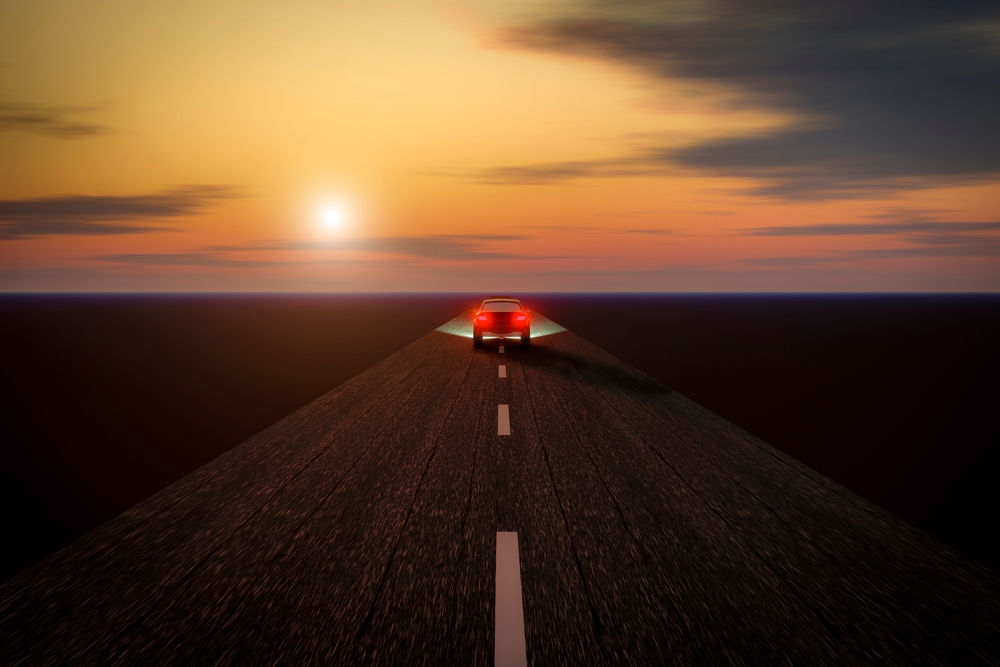 The Rise of Contactless Car Rental | Safety and Convenience is a good read about now!
Relocation Made Easy | Simplify Your Move with One-Way Car Rentals
You got that new job, in a new city. Now what? One-way car rentals can be a game-changer in simplifying the entire process. No dealing with the logistics of driving your own vehicle or shelling out a hefty amount for shipping services. Simply opt for one-way car rental for convenient car rental. Drop it off at your new location. This not only eliminates the hassle and expense of relocating a vehicle but also gives you the freedom to focus on settling into your new surroundings.
Make Your Move Stress-Free with One-Way Car Rentals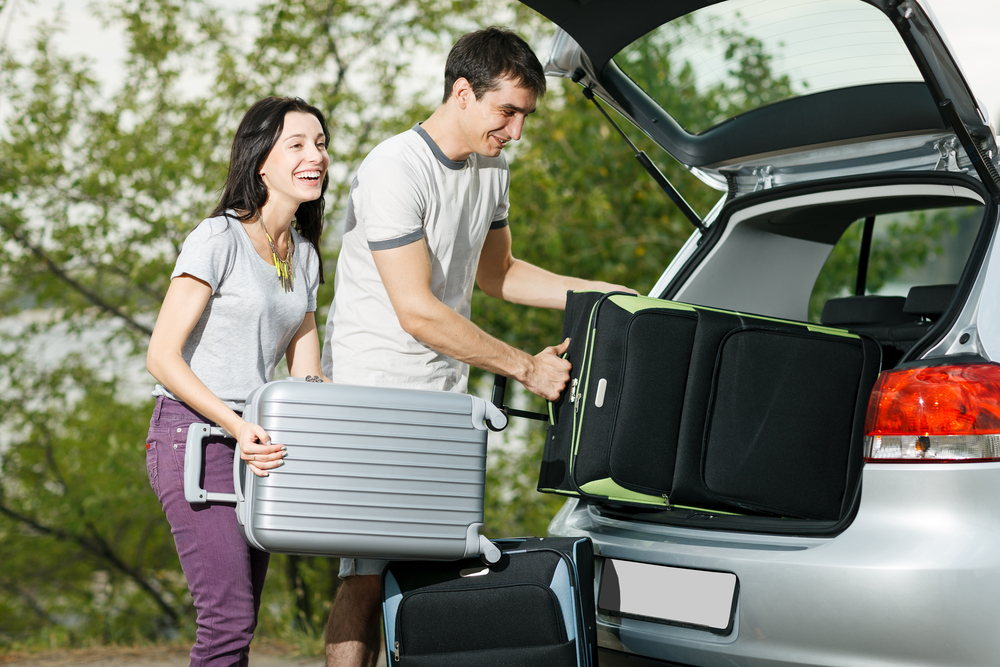 Relocating can be overwhelming, but with one-way car rentals, you can simplify the process. Save time, money, and effort! This allows you to focus on what truly matters – settling into your new home.
Say goodbye to the stress of vehicle relocation and embrace the freedom of a one-way car rental for a smooth and enjoyable move.
Flexibility for Last-Minute Plans
One-way car rentals are perfect for those spontaneous travelers who love to make last-minute plans. Whether it's a sudden weekend getaway or a spur-of-the-moment business trip, the freedom of a one-way rental allows you to adapt your plans without the constraints of a return trip.
One-way Car Rentals | A Road to Seamless Relocations and Adventures
If you're moving or simply feeding your wanderlust, the connection between relocation and one-way car rentals becomes clear. Relocating to a new city or even country can be a hectic process, often filled with numerous checklists. Your vehicle is one of the significant concerns. Whether you're moving because of work, a change of scenery, or maybe the allure of a new city's culture, the thought of transporting your car can be daunting.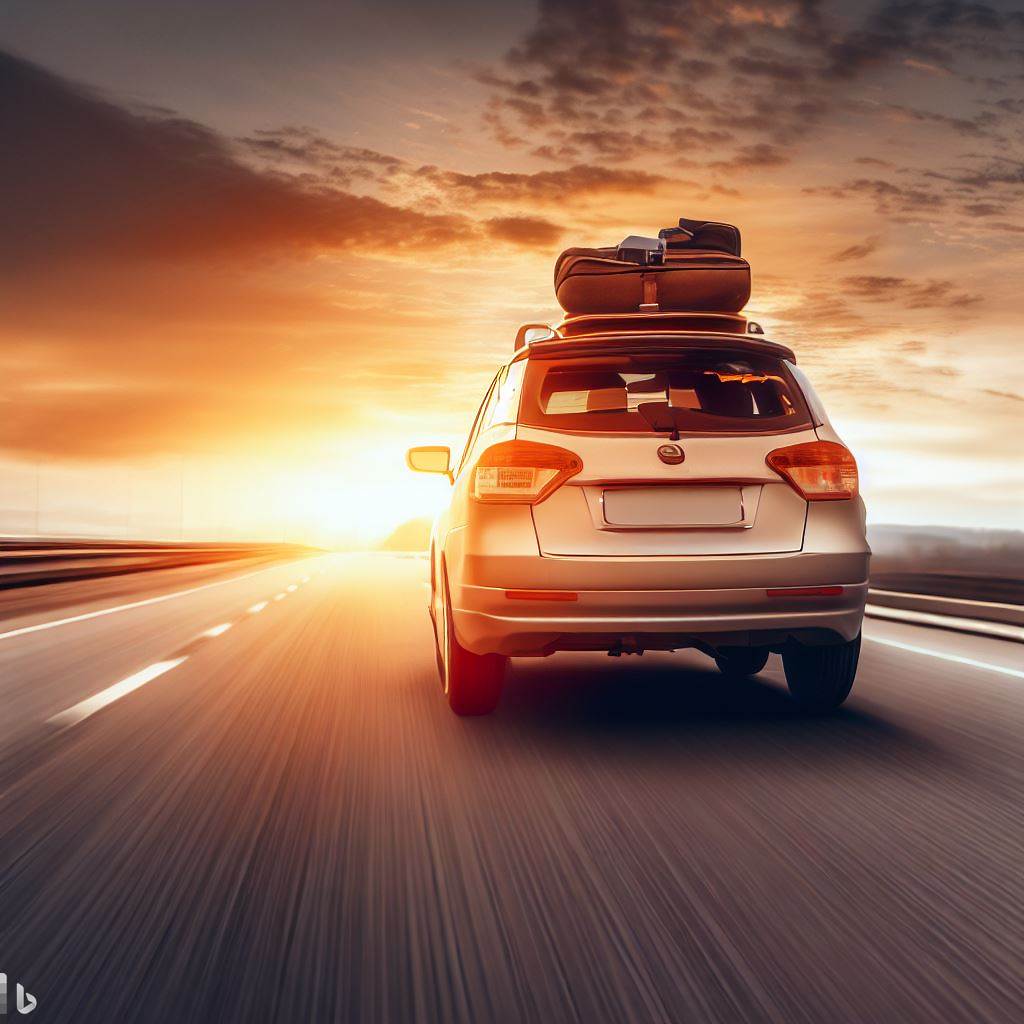 One-way car rentals offer an efficient and stress-free solution. Instead of worrying about shipping your car, you can rent one and drive to your new destination.
Not only does this method give you an immediate means of transportation in your new city, but it also lets you enjoy the journey and possibly turn the relocation process into an adventurous road trip.
Choosing the Right Car for Your Road Trip – Dive deeper into selecting the best vehicle that aligns with your travel or relocation needs.
Relocation often entails adjusting to a new environment, and what better way to do it than embarking on local trips using one-way rentals? This way, you not only familiarize yourself with the new surroundings but also gain the flexibility to choose different vehicles for different terrains or occasions.
A Guide to Seamless Relocation – Understand the intricacies of moving and how to make your relocation process smooth.
One-way car rentals are not just a mode of transportation; they offer an experience. They act as a bridge connecting your current location to the next. They also provide a smooth transition, especially during relocations.
It's about the journey, the adventures, the memories made, and the stories to tell. So, the next time you're moving or just in the mood for an adventure, consider one-way car rentals. Why not turn a simple drive into a memorable journey?
Cost-Effective Options
Contrary to popular belief, one-way car rentals can often be more cost-effective than round-trip rentals. Rental companies may offer special rates and discounts. This happens more often during off-peak seasons, or for specific routes. Be sure to compare prices and take advantage of any promotions to secure a great deal.
Empowerment in Decision | One-Way Car Rentals for Business
A Solution to Unexpected Extended Stays
Sometimes business meetings run over, conferences get extended, or maybe a sudden additional workshop pops up. In such cases, having a one-way rental can be a lifesaver.
You're not bound by a return date! As a result there is fluidity to extend your business engagements, without worrying about car return deadlines.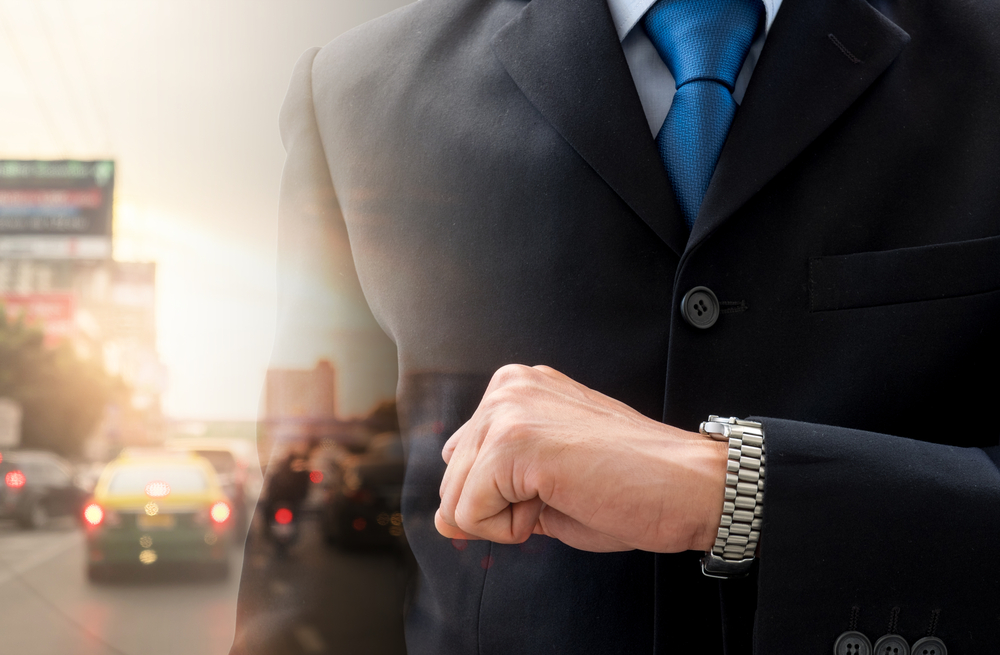 Evade Drop-Off Fees with Special Offers
One common myth associated with one-way car rentals is the inevitable hefty drop-off fees. However, if you dig deeper and do your research, many companies offer relocation specials. These are specifically tailored for those looking to shift the vehicle from a less popular to a more popular location. Such deals not only save you money but also the headache of hidden fees.
Uncovered! | Business Car Rental Benefits – Dive into our guide and get savvy on steering clear of unexpected rental charges.
Cross-Country Rentals | The Business Adventure
Merging business with a tad bit of pleasure, why not? If your work takes you cross-country, one-way car rentals can be a boon. It enables you to experience the varied landscapes and cultures between point A and B. It's not only about reaching your business destination but also soaking in the journey. After all, a refreshed mind can work wonders in a business setting!
Cross-Country Driving Tips – Gear up for a cross-country drive with these essential tips, then find out what Rental Company meets your needs!
Making Long-Term Assignments Hassle-Free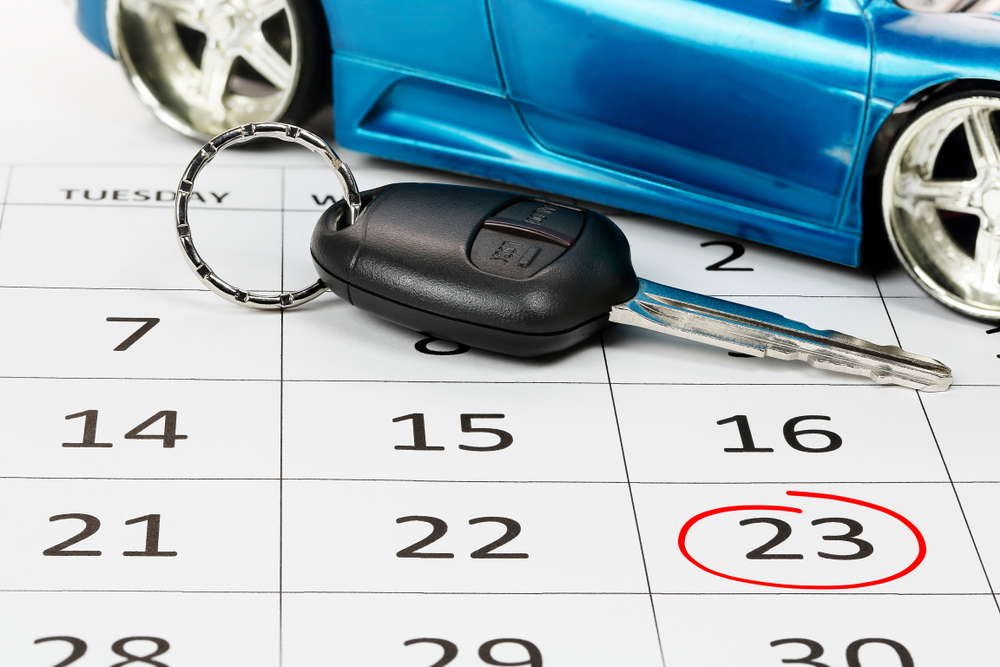 Let's say you've got a month-long assignment in a new city. Shipping your car for such a short period doesn't make sense.
One-way car rentals come to the rescue. Many rental agencies offer special long-term rates for business travelers.
You have a vehicle for the entirety of your assignment and then simply drop it off when heading back.
Relocation Specials | Moving for Work Made Easier
With the dynamic nature of today's job market, many find themselves relocating for work. One-way car rentals offer special relocation packages that can reduce the overall cost and make the transition smooth. Plus, it gives you time to settle in and decide if you want to ship your own vehicle, or maybe buy a new one in your new city.
Class Car Rentals | Your Guide to Sizing Your Rental Car– A comprehensive guide to selecting the best rental vehicle that aligns with your requirements.
Preserving Your Vehicle's Lifespan with One-Way Car Rentals
Choosing a one-way car rental isn't just about the journey or the destination. It's also about ensuring your personal vehicle remains in peak condition for years to come. Every mile you drive causes wear and tear on your vehicle, which can lead to costly repairs or depreciation in its value over time.
The Hidden Costs of Long Drives on Personal Cars
It's not just about the fuel! Driving long distances on your car can rack up hidden expenses that many tend to overlook. Let's break it down:
| Expense Type | Explanation | Potential Cost |
| --- | --- | --- |
| Additional Mileage | Increases depreciation rate of the car | $0.50 to $0.75 per mile |
| Tire Wear | More miles mean more frequent replacements | $50 to $150 per tire |
| Oil Changes | Frequent long trips mean more frequent oil changes | $20 to $75 per change |
| Brake Wear | Longer drives wear down brake pads | $100 to $300 per replacement |
| General Maintenance | Includes fluid top-ups, filters, belts, etc. | Varies based on car model |
Environmental Impact of Fresh Rentals vs Older Cars
One of the less obvious benefits of opting for one-way car rentals is the environmental aspect. Rental companies frequently update their fleet, ensuring they have newer models. These cars, in general, have better emissions standards and consume fuel more efficiently than older personal cars.
Choosing Eco-friendly Car Rentals: A Guide – Dive deeper into how choosing the right car rental can reduce your carbon footprint.
Insurance Implications on Mileage
Your car insurance premium is partly determined by the number of miles you drive annually. The more you drive, the higher the risk from an insurer's perspective. By reducing the mileage on your personal car and using one-way rentals for longer trips, you may just see a favorable impact on your insurance premiums over time.
CENTER FOR INSURANCE POLICY AND RESEARCH – Get to grips with how mileage affects your car insurance rates.
Keep the New Car Feel for Longer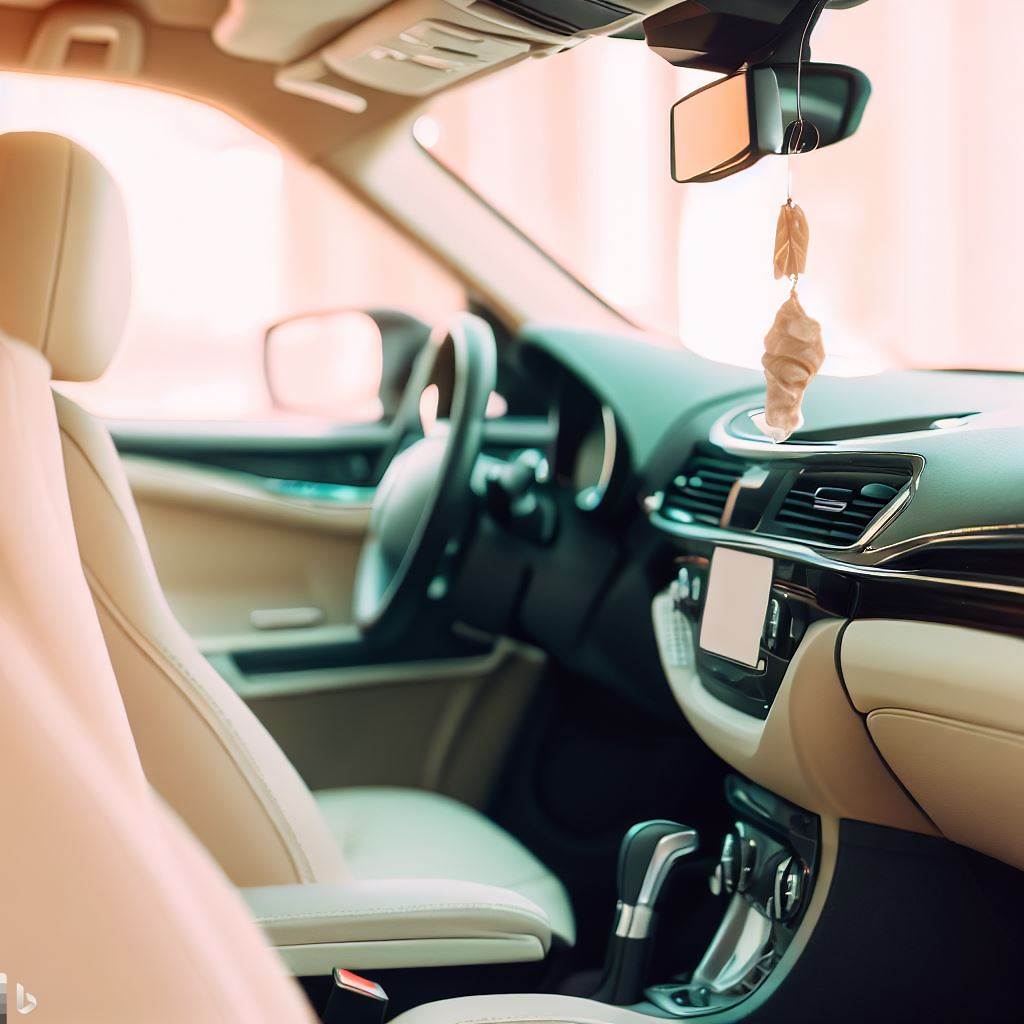 There's an undeniable charm about a car that still feels new, even years after purchase. Less driving means less clutter, fewer spills, and reduced wear and tear on the interior.
Choose one-way rentals for those more extended excursions. The result is your car remains a sanctuary of fresh scents and pristine seats.
Planning Tips for Car Rentals
Here are some helpful tips to keep in mind when planning your one-way car rental!
Research different rental companies and compare prices to find the best deal.
Book your rental car well in advance to secure availability and the best rates.
Check the drop-off location options to ensure it aligns with your travel plans.
Read the rental agreement carefully to understand any additional fees or restrictions.
Consider purchasing rental insurance to protect yourself and the vehicle during the rental period.
Unlock the Perks of One-Way Car Rentals Today!
Key Takeaways
One-way car rentals offer convenience, flexibility, and cost-effective options.
They are ideal for exploring new destinations, avoiding return trip hassles, and enjoy road trips.
Convenient drop-off locations, easy relocations, and flexibility for last-minute plans are significant perks.
One-way rentals are perfect for business travelers, help avoid wear and tear on personal cars, and can save time.
Planning ahead, comparing prices, and understanding rental agreements are essential for a smooth experience.
Whether you're planning a road trip, relocating, or simply need the freedom to adapt your travel plans on the go, one-way car rentals are an excellent choice. So why wait? Unlock the perks of one-way car rentals today, and embark on your next adventure with ease and style!
Discover Car Rental Reviews | Your Ultimate Guide to Stress-Free Travel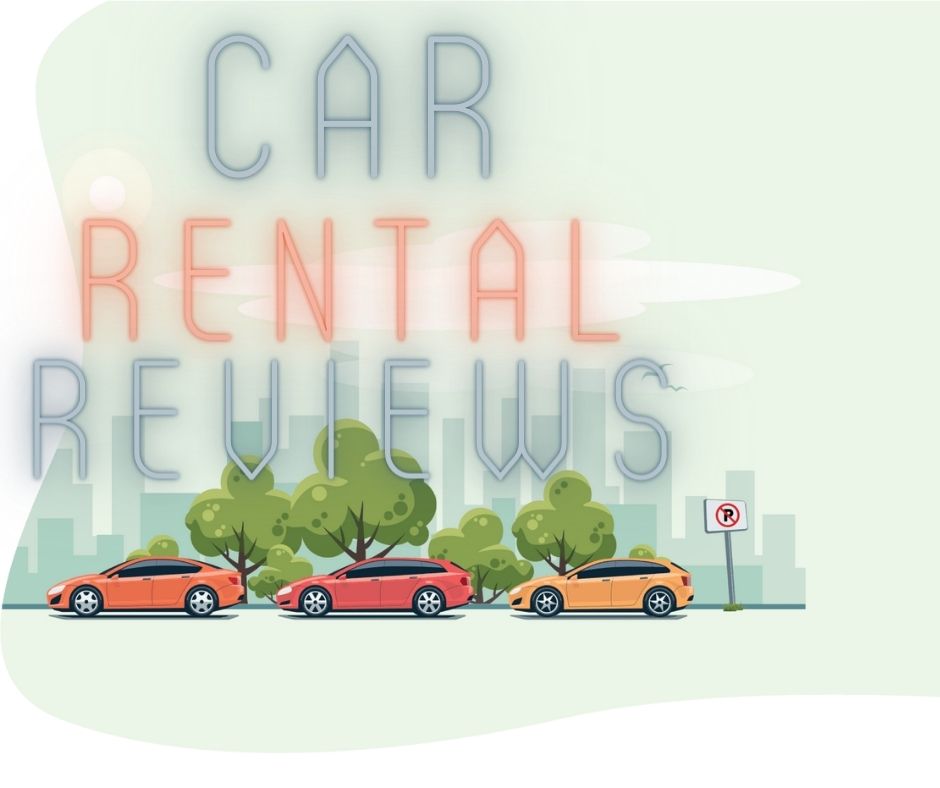 At Car Rental Reviews, we've dedicated ourselves to making your rental experience seamless and trustworthy. In a vast ocean of car rental options, it can be overwhelming to pick the one that suits your needs best. That's where we come in.
Powered by genuine user reviews, in-depth research, and our passion for ensuring a smooth ride for every traveler, we provide insights and recommendations that are both reliable and relevant.
With our comprehensive guides, you'll never have to second-guess your rental decisions. From the luxurious to the budget-friendly, cross-country adventures to city breaks, our reviews cover a spectrum of options tailored to diverse needs.
But that's not all. We also equip you with the latest trends, tips, and tricks of the rental industry, ensuring you're always ahead of the curve. Whether you're a seasoned traveler, a business professional on the move, or someone planning that long-awaited road trip, Car Rental Reviews is your co-pilot, ensuring you drive away with the best deals and peace of mind.
Ready to unlock the perfect ride? Dive into our comprehensive blog or start your journey with the best-rated rentals today. Remember, the road to your next adventure is just a review away!
---