The Ultimate Long Road Trip Essentials | Gear Up for an Epic Adventure!
Who doesn't dream of the horizon stretching out before them, an open map, and the thrill of new discoveries around every bend? Road trips encapsulate this adventure perfectly. But to truly ensure your trip is more joy and less jeopardy, arming yourself with the right road trip car essentials is paramount. From vital emergency supplies to your favorite tracks, let's embark on this packing journey together. Get ready to take notes, as this is your ultimate road trip packing checklist!
Safety Comes First | Your Road Guardian Kit
Safety, as every seasoned traveler knows, is not to be taken lightly, especially on unpredictable roads. Before the allure of the open road beckons you, ensure your vehicle is well-equipped.
Roadside Emergency Kit
This is non-negotiable. Ensure it contains:
A reliable jack
Spare tire
Jumper cables
Sturdy flashlight
Visibility Tools
Be visible, especially during night or unforeseen breakdowns. Your kit should have:
Reflective triangles
Bright emergency vests
First-Aid Essentials
Minor cuts or headaches shouldn't halt your journey. Pack: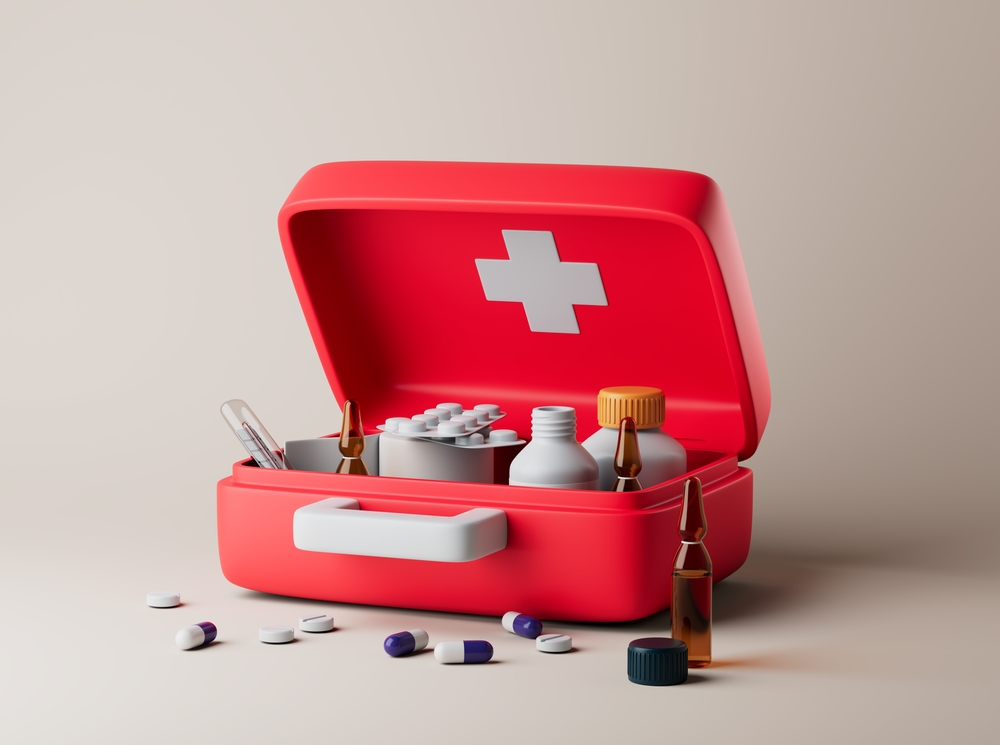 Band-aids
Pain relievers
Antiseptics
Any personal medications
Car Care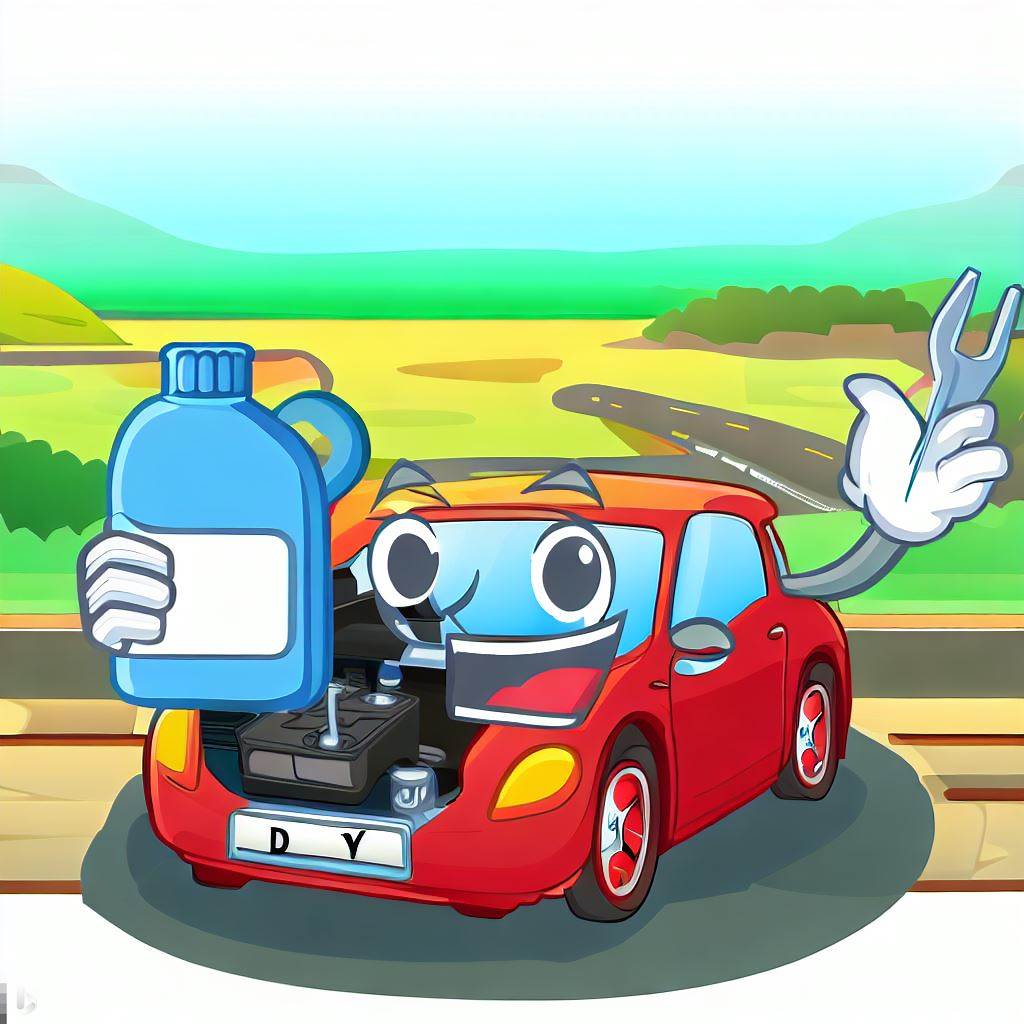 Ensure your car is road-ready. Check your oil, coolant, and have a spare key.
Remember, wearing your seatbelt isn't just a rule; it's a lifesaver. It's the superhero cape in the world of road trips. Buckle up! Let's hit the road with confidence and care!
Wondering which cars are best suited for long trips? Discover the top picks at BestRoadTripCars.com, and read our Ultimate Guide to Choosing the Right Rental Car for Your Travels.
Cozy Cruising | Making Comfort the Core of Your Journey
The allure of a road trip is undeniable, but those prolonged hours in a car can challenge even the most resilient traveler. To counter, follow these tips.
Soft Touch. Consider enhancing your seat with plush cushions and snug blankets. These additions convert the mundane car seat into a cozy cocoon. Obviously, allowing you to enjoy the journey as much as the destination.
Ergonomic Investments. There are myriad products designed to support posture during long drives. From lumbar pillows to seat cushions that relieve pressure points! It's worth exploring what might suit your comfort needs.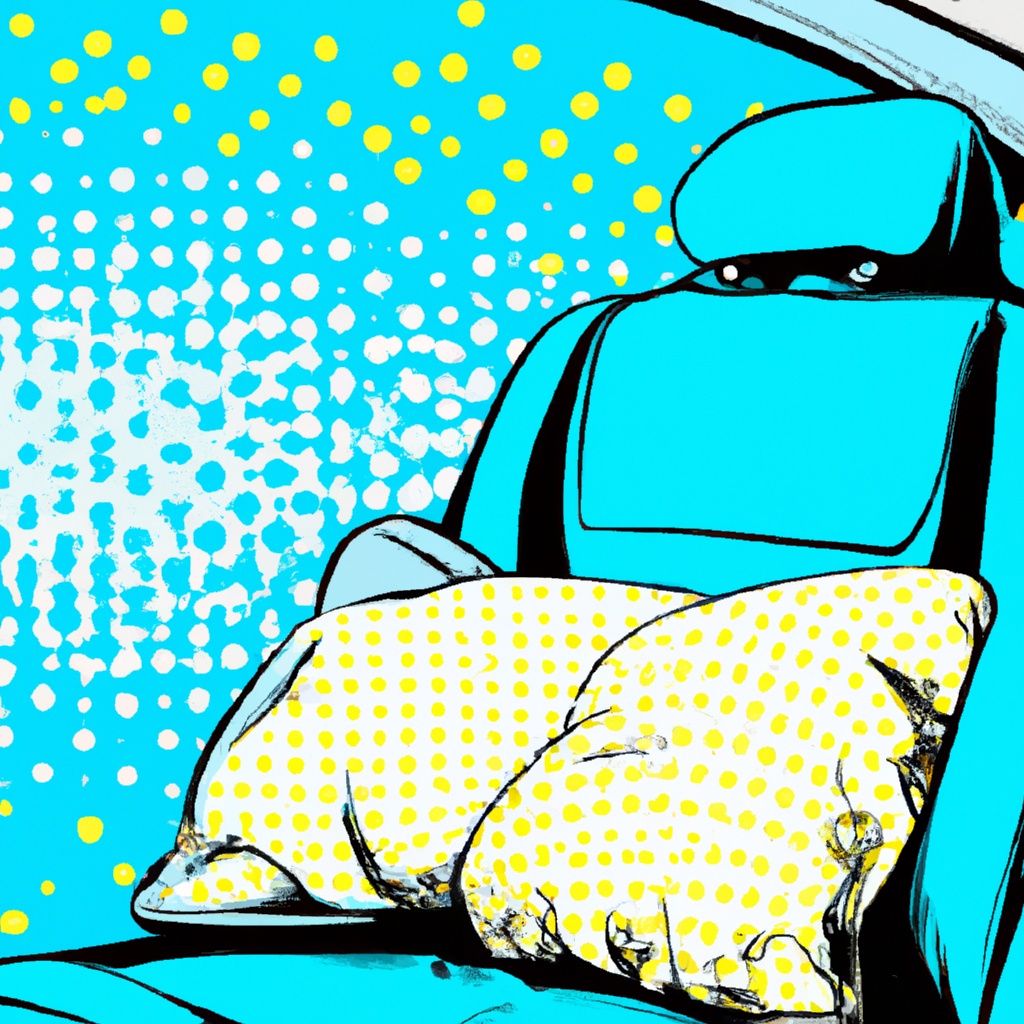 Here is an interesting read for more on Road Trip Tips + FREE road trip preparation checklist!
Munch Milestone: Navigating Nutritious Nibbles
What are some long road trip essentials? A road trip without snacks is like a car without wheels – it just doesn't work! Pack a variety of tasty treats to keep hunger at bay and make those miles fly by. Granola bars, chips, fruit, and trail mix are just a few options to keep your energy levels up. Don't forget to include some guilty pleasures like chocolate or gummy bears – after all, indulgence is a key ingredient in the recipe for a memorable road trip!
| Healthy Choices | Guilty Pleasures |
| --- | --- |
| Granola Bars | Chocolate Cookies |
| Fresh Fruits | Potato Chips |
| Nut Mix | Gummy Bears |
| Veggie Sticks | Soda |
Remember, the right snack not only curbs hunger but also elevates your mood. This makes every mile more enjoyable!
Sip Stop | Your Roadside Refreshment Bar
Driving under the scorching sun can leave you feeling parched, so a hydration station is essential to keep your thirst at bay. Pack a cooler with plenty of water bottles, refreshing drinks, and electrolyte-packed beverages. Staying hydrated not only keeps you alert behind the wheel but also ensures you're ready to conquer any roadside adventure that comes your way!
Even the most scenic routes can become challenging under a blazing sun. But fret not, for a sip-stop is your solution!
| Hydration Heroes | Why You Need It |
| --- | --- |
| Water Bottles | Essential for hydration and clears toxins. |
| Electrolyte Drinks | Replenish lost salts, especially on hot days. |
| Herbal Tea | Calms nerves and aids digestion. |
| Vitamin C Drinks | Boosts immunity and keeps the skin glowing. |
Stay hydrated and stay sharp. Every sip ensures you're not just reaching your destination but truly enjoying the journey.
Chart Your Course | Digital or Analog, Choose Your Trailblazer
What are the essentials in bringing on a road trip? While every traveler has their preference, there's undeniable charm in both traditional maps and modern tech. Let's break it down!
Analog Atlas
🗺️ Great backup for areas with zero cell reception.
🛣️ Brings out the adventurer in you; expect more detours and discoveries.
📜 There's something romantic about tracing your journey on paper.

Digital Navigation
📱 Instant updates on traffic snarls and road closures.
🔊 "In 500 meters, turn left": Need we say more?
🌮 Craving tacos? Quick suggestions for the nearest munch spots.
Whether you're a map maven or an app aficionado, always have your navigation aids close at hand.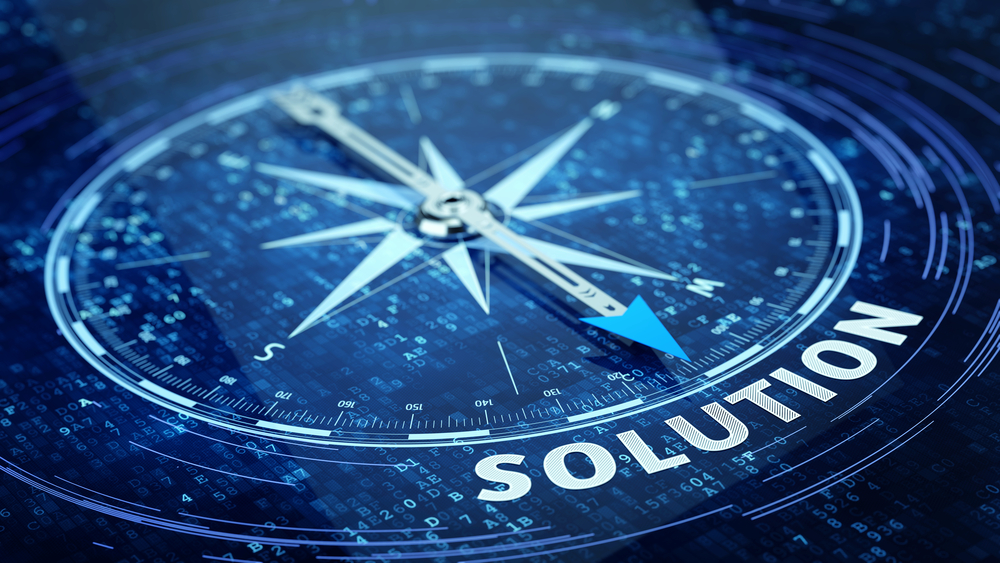 Odd Stops Odyssey | Where Curiosity Meets Kitsch
The highway is littered with the unique, the odd, and the downright bizarre. Here are some pit-stops that could turn your road trip into an unforgettable saga.
Gigantic Garden Gnomes! Picture yourself next to a 15-foot gnome. Instant Instagram fame!
Museums of Mundanity! Ever been to a toaster museum? Now's your chance!
Fantasy-themed Eateries! Dine in a hobbit hole or have tea underwater.
The Mysterious Mini-Stonehenge! Not quite the original, but curiously close.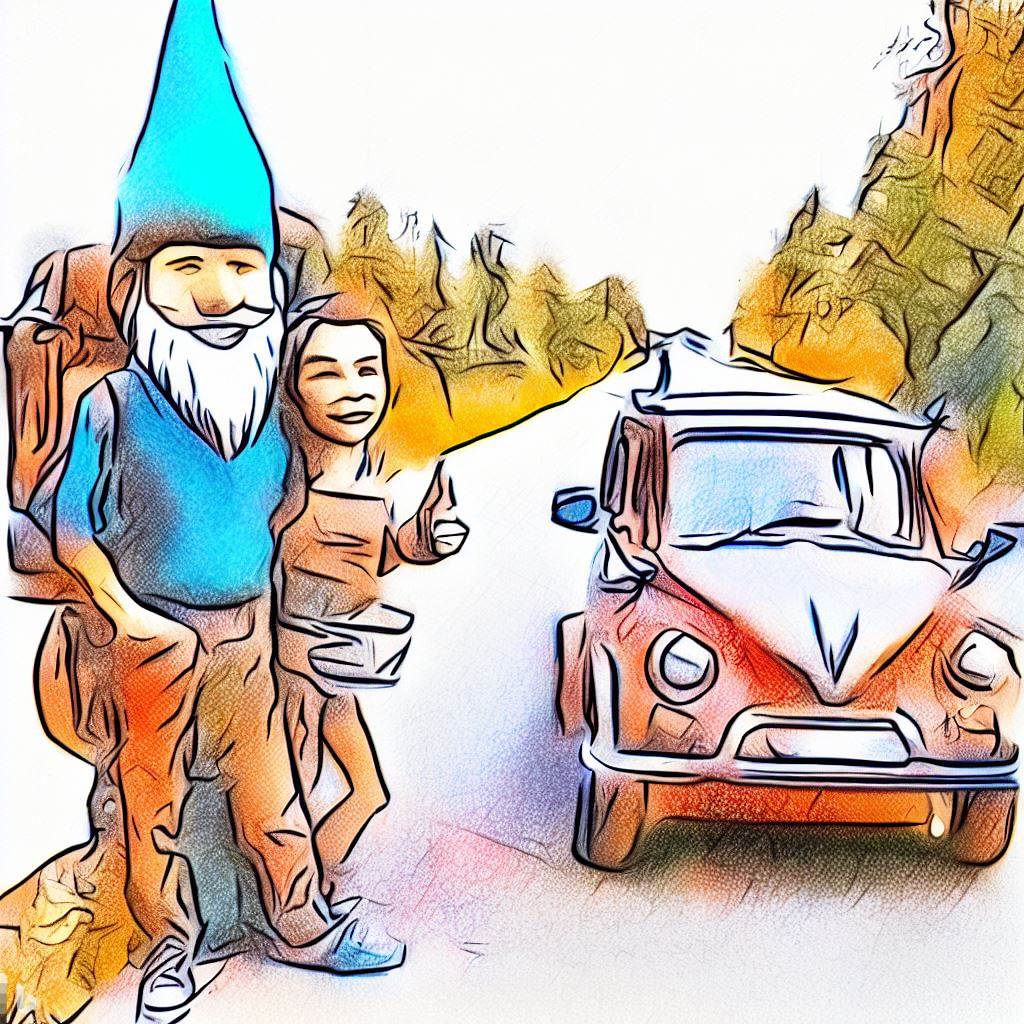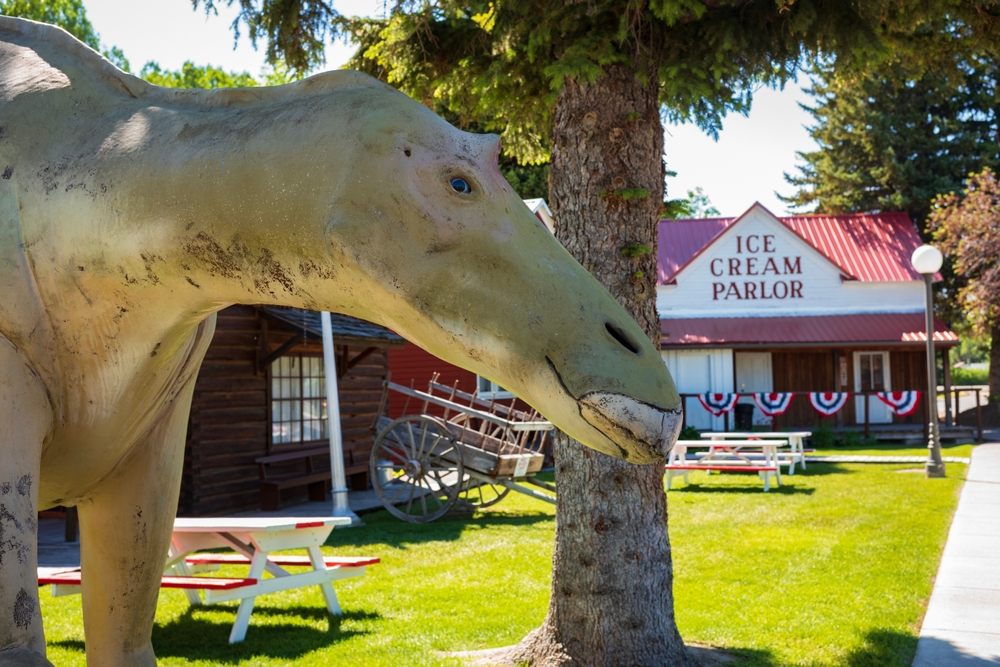 Roadside Dinosaur Parks! Because who wouldn't want a selfie with a T-Rex?
As you drive, keep your eyes peeled. Sometimes, the weirdest stops are the most whimsical memories.
Quirky Quests | Embarking on the Road Less Traveled
The beauty of a road trip is not just in the journey or the destination, but also in the peculiar pit stops that punctuate the path. If you're taking a trip down the West Coast, you're in for some delightful detours.
Want to pop the question? Read our Romantic Road Trip Planner | Your Ultimate Guide to the Perfect Couple's Retreat!
Quirky Quests | Embarking on the Road Less Traveled
The beauty of a road trip is not just in the journey or the destination, but also in the peculiar pit stops that punctuate the path.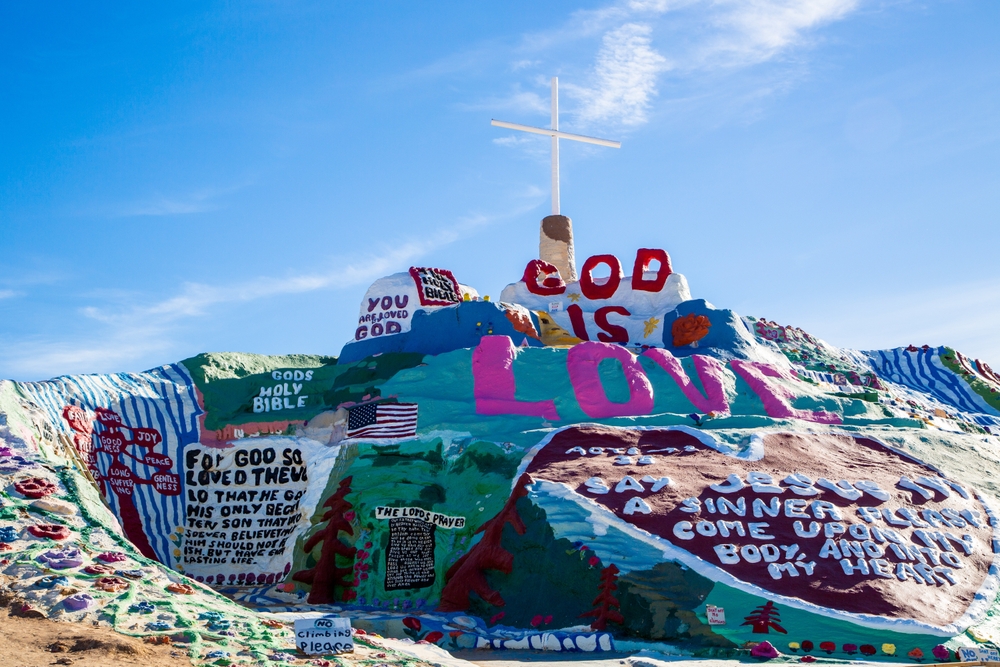 World's Largest Thermometer. Situated in Baker, California, this quirky attraction measures a towering 134 feet and serves as an homage to the record-setting temperature in the nearby Death Valley. Learn more here.
The Fremont Troll. Nestled under a bridge in Seattle, Washington, this colossal concrete troll clutching an actual VW Beetle is a fun and eerie photo op. More on the Fremont Troll.
The Mystery Spot. Located in Santa Cruz, California, visitors claim to witness gravity and perspective going haywire. Is it optical illusion or true mystery? Only a visit can reveal! Discover The Mystery Spot.
Salvation Mountain. This colorful art installation in the California desert near the Salton Sea is a declaration of love and joy that needs to be seen to be believed. Explore Salvation Mountain.
West Coast Road Trip Delights. For a compilation of more such whimsical attractions and stops to make your journey unforgettable, head over to our detailed guide.
Remember, the joy of road trips lies in the serendipitous encounters! Think of those unplanned stops, and the tales they add to your journey's tapestry. Embrace the quirky, and make memories that are as colorful as they are unforgettable. Safe travels!
Unlocking the Perks of One-Way Car Rentals | Easy and Flexible is a must read for everyone!
Rest Stop Recess | Games Galore for the Road Warrior
What are the essentials for your car during a road trip? The open road offers vistas and adventure, but let's admit it – there are moments where the journey stretches long and monotony sneaks in. That's when you host a rest stop recess! Keep a tote bag ready with an arsenal of entertainment!
Whether it's stretching your legs or testing your wit, these games helps make every pit stop more than just a break – it's a mini-adventure!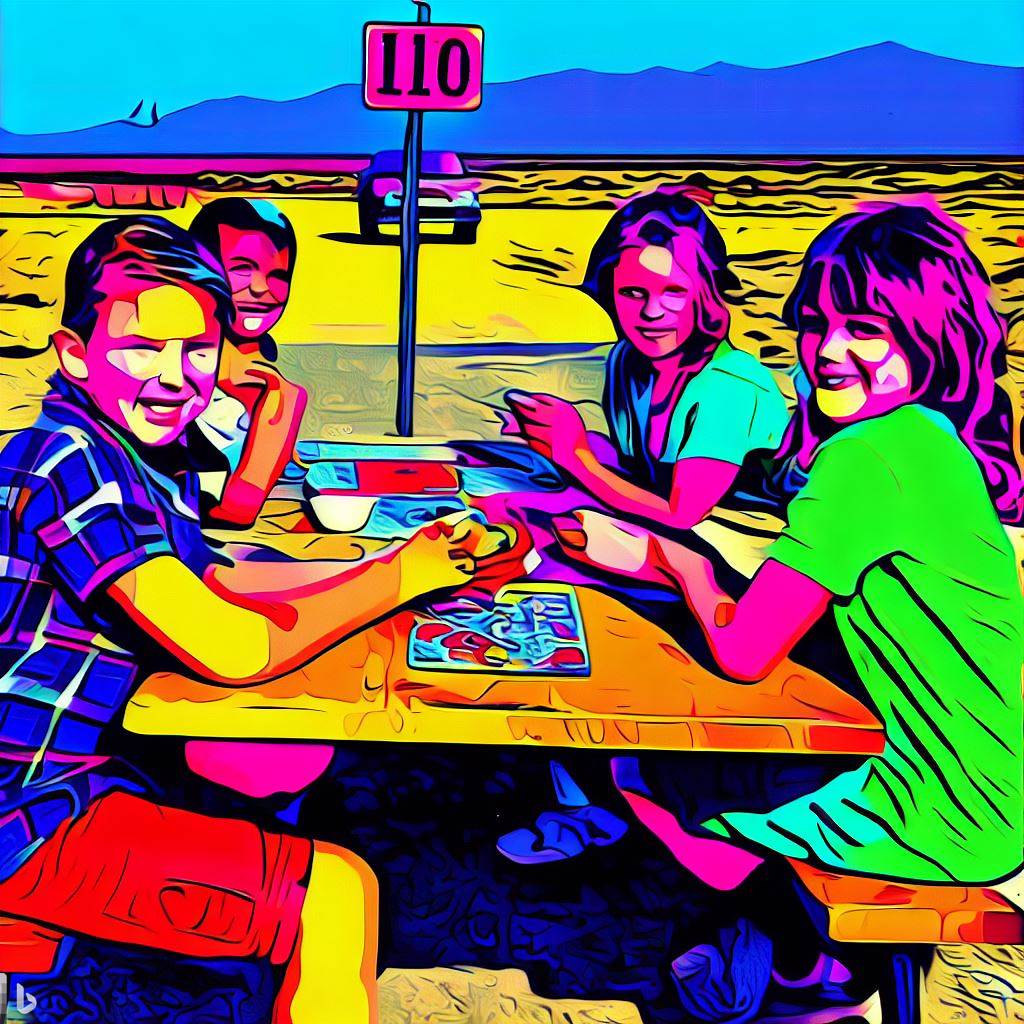 Road Trip Bingo. Spot unique items or situations, like a pink car, a cow, or a hitchhiker. First one to get five in a row wins!
License Plate Game. How many different states can you spot?
Travel-sized Board Games. Think "Connect 4" or "Uno". Compact and easy to play on a car seat or a picnic bench.
Would You Rather? The classic game of choices and laughter.
Guess the Song? Play a snippet and let everyone guess the title or artist.
Through the Lens | Chronicle Your Journey, One Click at a Time
Every bend in the road, every laugh shared, every awe-struck pause at nature's marvel – these are the moments that stitch the story of your journey. And what better way to remember them than through a lens? Whether you're a pro with a DSLR or just snap-happy with your smartphone!
Golden Hour Snaps. Capture landscapes during sunrise or sunset for that magical lighting.
Insta-worthy Stops. Quirky diners, neon signs, or unexpected wildlife – be camera-ready!
Selfies & Groupfies. Because what's a trip without those goofy faces with your favorite people?
Scenic Overlooks. These designated stops offer panoramic views that demand to be photographed.
Journaling with Photos. Maintain a diary, stick instant photos, and pen down thoughts or funny incidents.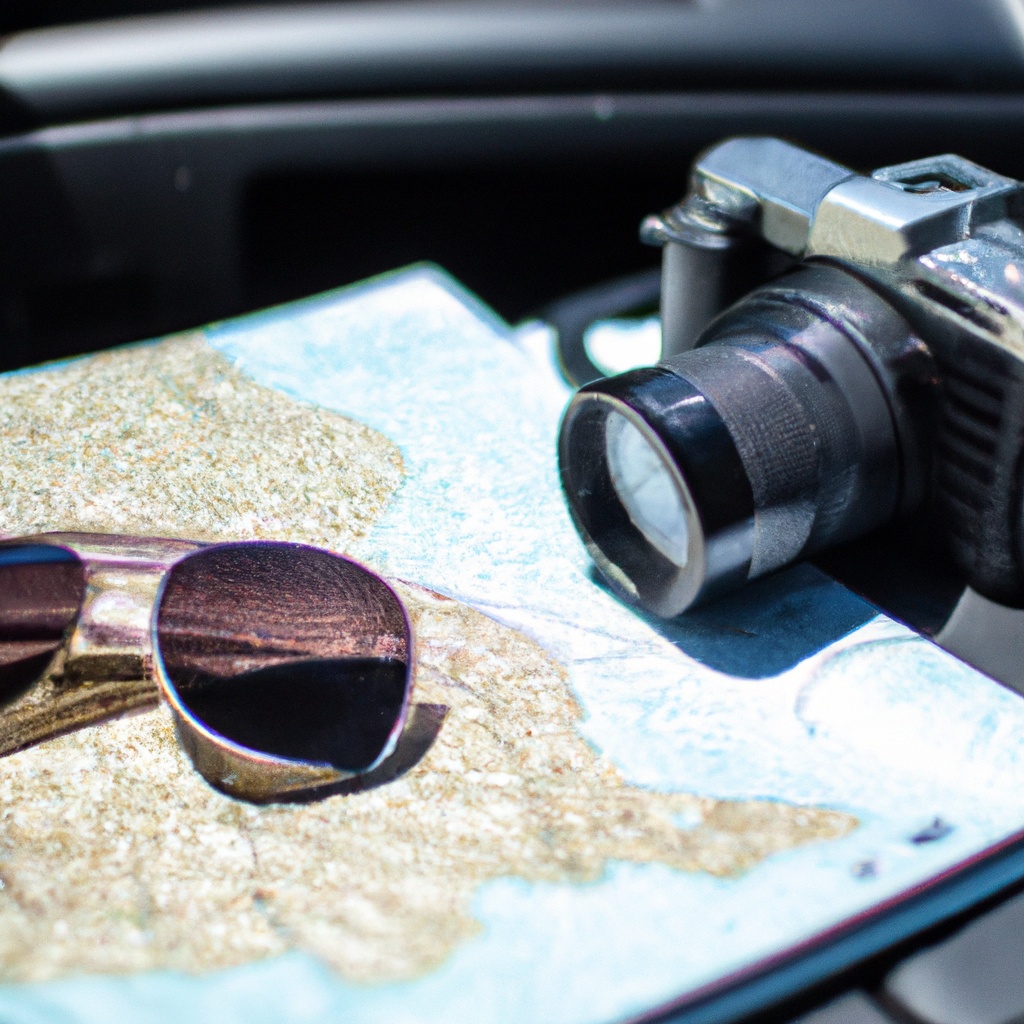 So, ready your cameras and check out our guide on the Off-Grid Communities: When the Wrong Turn, is Really the Right One. Relive your road trip memories and share stories that words alone can't convey!
A Breath of Fresh Road | Evoke the Essence of Open Highways
As miles add up, so can the mix of odors inside your cozy car chamber. But who said a closed car can't smell as fresh as the open road? Dive into a sensory experience!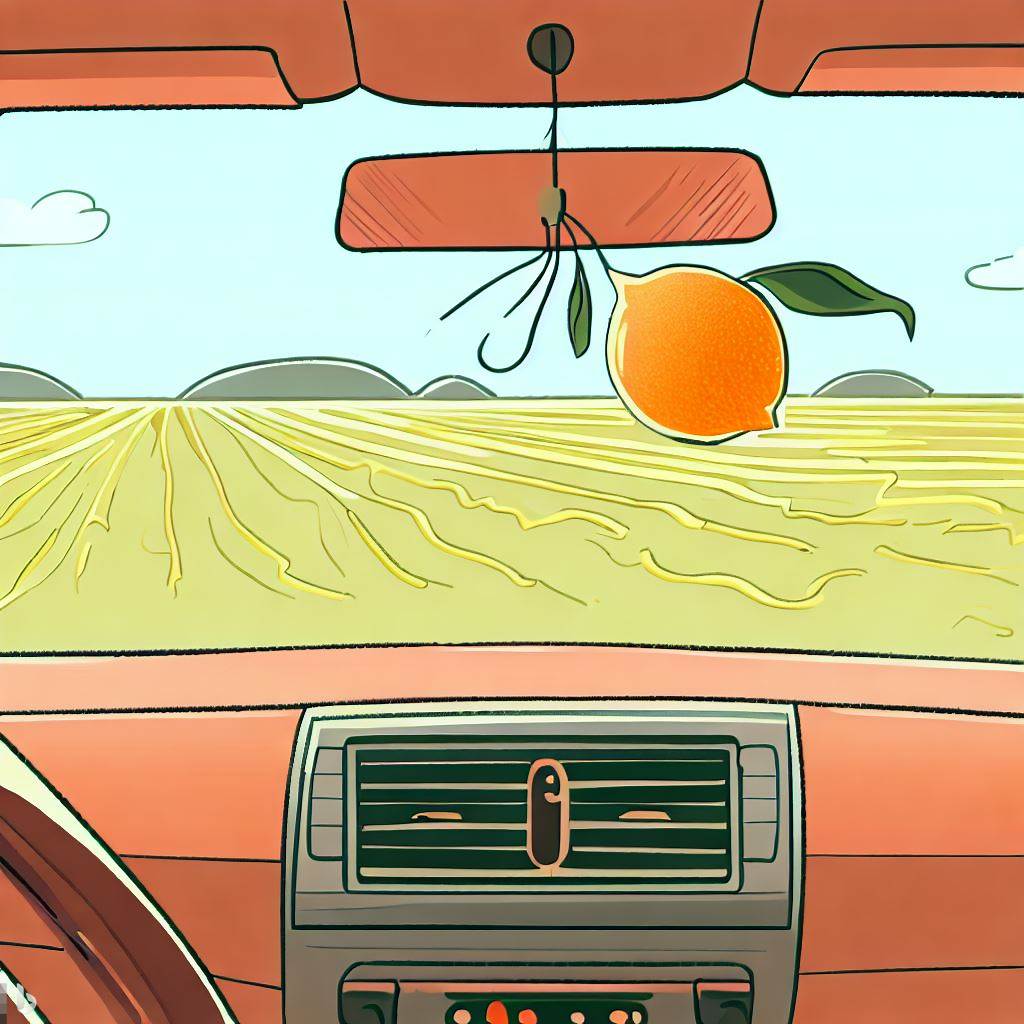 Citrus Zest Sprays.

A spritz that'll make you feel like you're zipping through an orange orchard.

Lavender Pouches.

Let the calming fragrance take over, reminding you of the serene lavender fields.

Window Moments.

Sometimes, the best air freshener is just rolling down the window. Feel the breeze and let the world in!

Vent Clips.

For those who prefer a more subtle, consistent aroma. Choose your favorite scent!
Next time you pack up and go for that long-awaited journey, remember to pack a scent that resonates with your adventure. Because, on a road trip, even the air you breathe should be a part of the story.
R&R on the Road | Navigating Nature's Pause Buttons
You know those moments when you find an unexpected scenic overlook or a hidden gem of a rest area? That's the universe's way of giving you a perfect pause button. Here are some Long road trip essentials to make the most of these pit stops!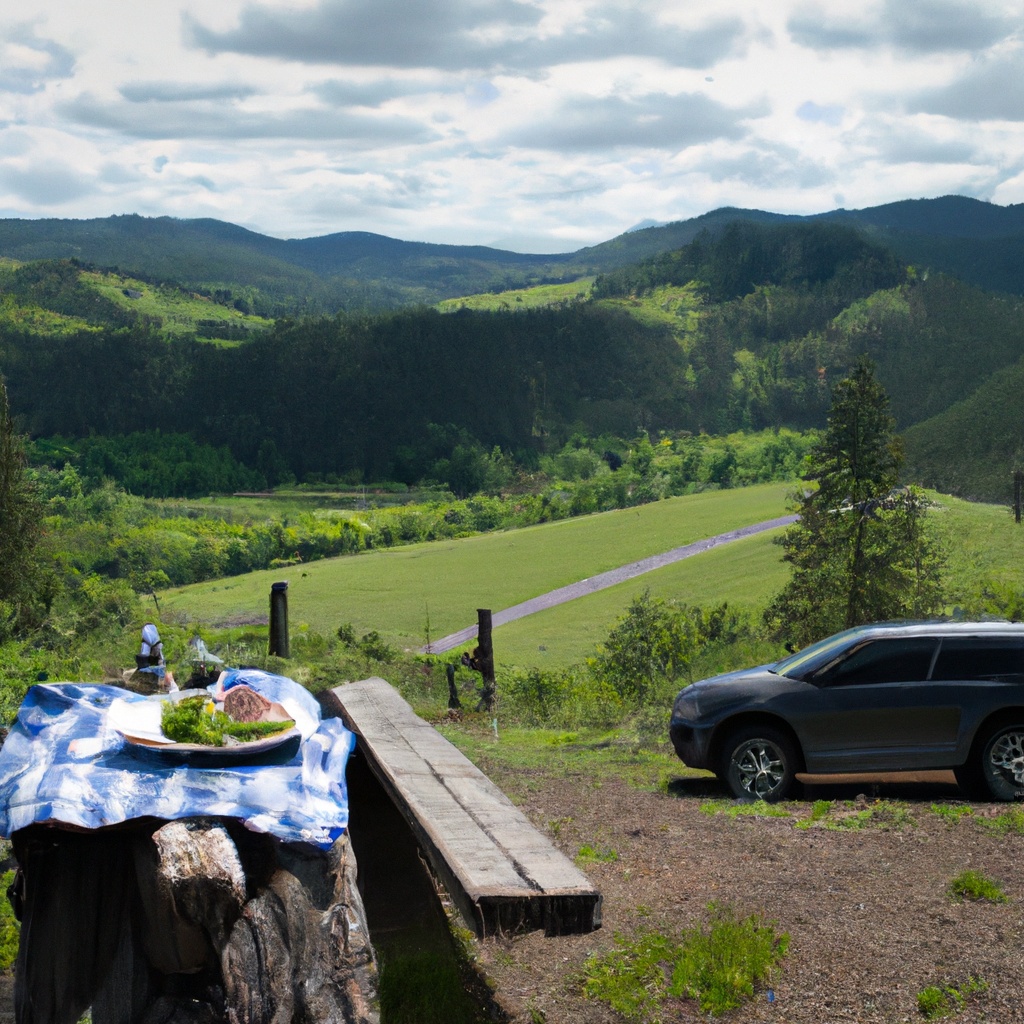 Scenic Spotter's Guide.

A compact list of picturesque stopovers peppered along your route.

Clean Commode Finder.

Apps or websites (yes, they exist!) to guide you to the cleanest restrooms nearby. Your nose and comfort will thank you.

Picnic Prep Pack.

With a picnic blanket, portable cutlery, and maybe a deck of cards. Find a grassy spot and make lunch an event!
It's not just the destination; it's the quirky coffee shops, breathtaking overlooks, and spontaneous picnics! This is what truly define long road trip essentials for adults and kids alike.
Onward Bound | The Open Road Beckons!
Your toolkit of long road trip essentials is prepped and ready! Right now, the horizon is your invite. Gear up for a journey sprinkled with spontaneous songs, impromptu photo ops, and bouts of hearty laughter.
What to pack on a road trip essentials? Remember the trifecta – stay safe, ensure comfort, and most importantly, savor every moment. Therefore, as you set off on this expedition, may every mile hold a memory, every pit stop a new story!
Buckle up, navigate to your favorite playlist, and let the rhythm of the road serenade you! And if you need a little inspiration on places to explore, check out the best car rental companies right here.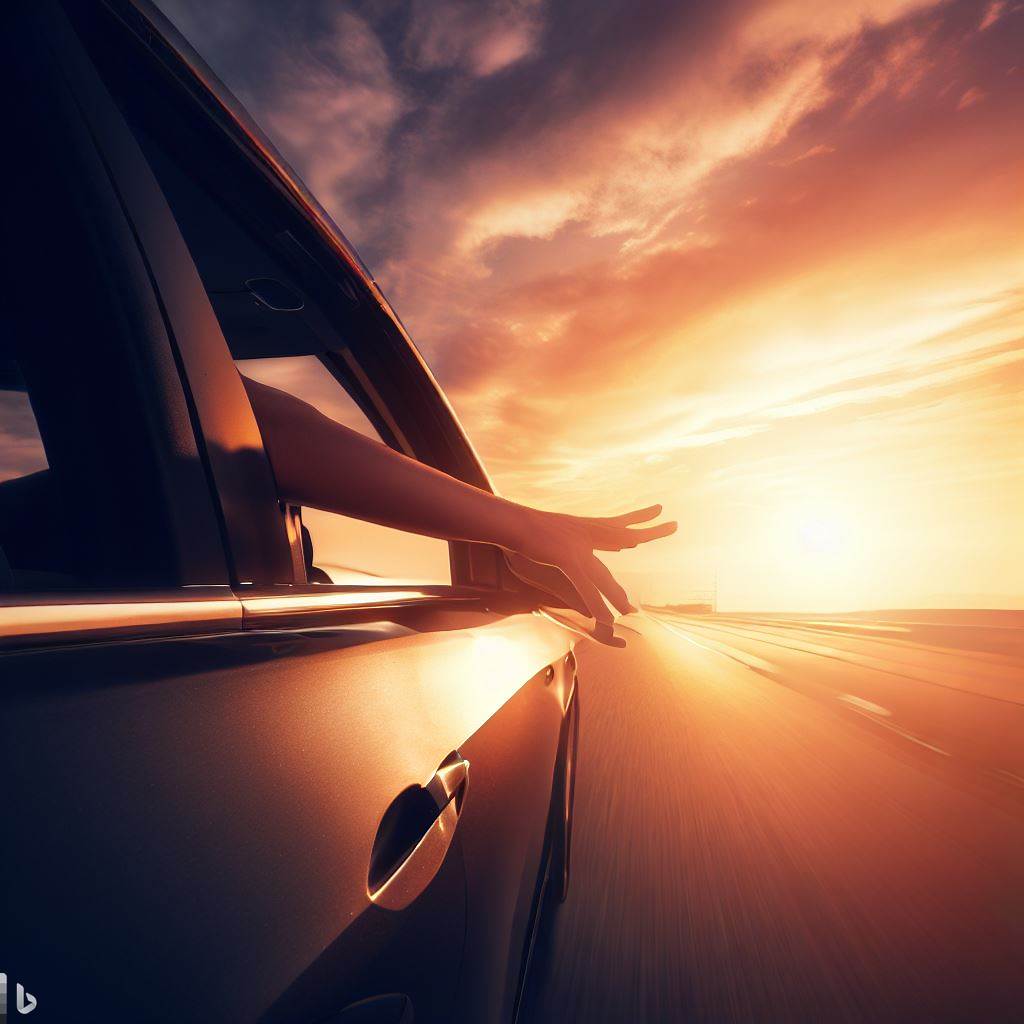 Drive Toward Your Next Adventure | Visit Car Rental Reviews
As we bring our long road trip essentials guide to a close, remember that the journey's success often starts with the right set of wheels. Whether you're looking for family-friendly SUVs or a zippy convertible for two, every trip deserves a car that fits the bill.
Don't leave it to chance! Head over to our website to compare rental options! You can read genuine reviews, and find the perfect match for your next adventure.
After all, the open road is calling – answer with the best ride!